The Seed Chain in the Americas: Looking Toward a New Meeting
10 months ago
-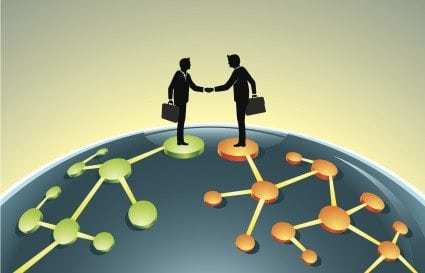 When asked "What's new?" I always have to stop and pause. If you've asked me this and wondered why the pause, it's not because of a lack of issues we are working on or that I'm thinking of the proper words. Working on issues in the seed industry is like building a cathedral. It's slow, it's planned, it's intentional and it's a continual layering of stone and other materials.
The Seed Association of the Americas (SAA) is committed to promoting and facilitating the seed business in the Americas. The main topics are phytosanitary matters, with the focus of facilitating trade; biotechnology and innovation in genetic improvement; treatments and technologies applied to seed; and finally, innovation in genetic plant breeding, intellectual property and breeder's rights.
Held in conjunction with the Argentine seed association, SAA held its 7th Seed Congress of the Americas Sept. 10 – 12 in Buenos Aires, Argentina. This meeting brings representatives from the seed industry together with those who work in regulatory roles, allowing for productive dialogues and debates needed to work through some of the most important issues at hand.
Regarding phytosanitary matters, it's been two years since the International Plant Protection Convention approved the International Standard for Phytosanitary Measures (ISPM) No. 38. The Working Group continues its work with national associations to evaluate efforts made by official organizations, by industry and the interaction of both on these issues. Our goal here is to identify and analyze new challenges and to capitalize on the advances to solve phytosanitary issues within the SAA countries. We're also promoting the implementation of and defining actions that help facilitate the international movement of seed.
One of the constraints to the movement of seed within the Americas is treated seed. We are working to better understand the characteristics and benefits of treatments and technologies applied to seed, as well as the regulatory aspects that must be considered when moving treated seed internationally. Given the tremendous growth in the trade of treated seed among the Americas and throughout the world, there needs to be a space where we can answer frequently asked questions. The Seed-Applied Technologies Working Group focuses on providing information that industry and regulating entities might need to help foster the movement of treated seed. Expanding on those efforts to inform, it also offers the public a clearer vision of how these new technologies benefit farmers and the environment in a sustainable way.
In addition to promoting advancements in seed-applied technologies, SAA seeks to promote plant breeding innovations, such as CRISPR-Cas9 and other gene editing techniques. While technology has quickly evolved, country-specific regulatory frameworks have not, potentially delaying the availability of new products for farmers. I'm proud because our region, the Americas, is the vanguard region where governments have issued regulations for gene editing. Clearly separating GMO regulations from those that regulate gene editing, which does not involve transgenesis, is crucial to continuing rapid innovation. Academia, research institutes and companies of all sizes consider gene editing a tool of the highest potential. SAA partners with other international seed associations at a regional and global scale to support and encourage the development of regulatory frameworks based on science and that allow for and promote continued plant breeding innovations that benefit all stakeholders, from farmers to consumers.
Another piece of the puzzle that must be in place to help advance innovation is a strong intellectual property environment. The effective protection of intellectual property in such cutting-edge technology developments is crucial for the future of the sector and the agri-food chain; however, it is a big challenge. The Intellectual Property Working Group explores the regulatory frameworks, coexistence of rights, the generation of value through the collection of royalties and the enforcement tools of these innovations. It's also monitoring the potential use of molecular markers for the identification and differentiation of varieties.
Each time SAA members meet, it's a stimulating experience. Our working groups and staff are empowered through the excellent exchange of information, experiences and opinions. This fosters new ideas, solutions and strategies to advance our mission, to promote and facilitate the business of seed in the Americas.
Scott Horner is General Manager, HyTech Production
Canola & China – What Growers Should Know
1 year ago
-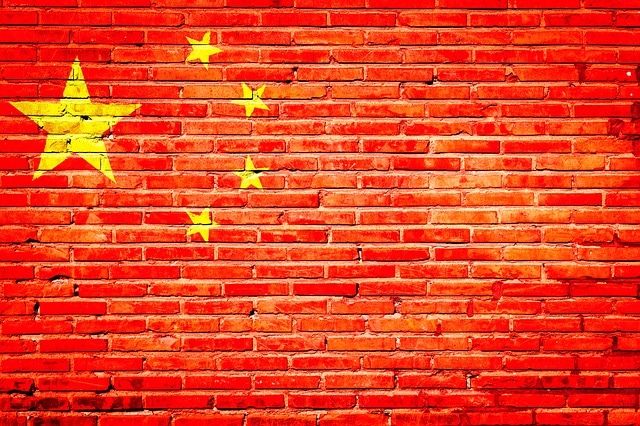 Alberta Canola continues to work on behalf of growers through the Canola Council of Canada (CCC) on the challenges that persist for canola seed exports to China. Alberta Canola is a core funder of the Canola Council of Canada. The Canola Council is working to keep all stakeholders informed by providing the following information which will  be updated as new information is available. This information is also posted on canaolacouncil.org
Updated May 27, 2019
Canadian canola trade to China remains consistent with recent weeks. Chinese buyers remain unwilling to purchase Canadian canola seed and the licenses of two companies, Richardson and Viterra, to export canola seed to China are suspended. Oil exports continue to occur and are being monitored closely. Canola meal shipments remain unaffected. As has been reported, it is becoming evident that Chinese buyers are reluctant to purchase a variety of Canadian grains and oilseed products.
The Canola Working Group remains focused on regaining access to the Chinese market and continues to meet regularly. It is actively considering all options to support predictable, rules-based trade – particularly as China has not responded to requests for a Canadian delegation to visit to understand the scientific basis behind China's actions. The Group is working on diversifying canola exports and is reviewing a range of activities that include risk coverage for new canola buyers and enhancing market access and promotion activities in alternative Asian markets where there's opportunities for canola seed, oil and meal. Diversifying markets in Canada by increasing the amount of canola used in biofuel is also being discussed. Supporting producers is top of mind for the Group and efforts are underway to monitor market conditions closely, so that if action is needed in the future it is timely and effective.
On May 24, CCC hosted an open call for several hundred industry and grower representatives, providing an update from federal Agriculture and Agri-Food Minister Marie-Claude Bibeau, CCC president Jim Everson and Canadian Canola Growers Association CEO Rick White, and the opportunity to submit questions. The Canadian government has asked China several times for scientific evidence supporting its claims about pests, including at the WTO General Council, though it has not been provided.
Source: Alberta Canola
Wheat Growers Support the Removal of Steel and Aluminum Tariffs; Now We Must Approve the USMCA
1 year ago
-
The Western Canadian Wheat Growers are pleased that the Canadian and American governments have reached an agreement to remove the tariffs on steel and aluminum.
"These tariffs only had the potential to drive up the costs of agriculture equipment and standing in the way of the approval of the United States Mexico Canada Agreement," said Jim Wickett, Chair.
The USMCA will require legislative and regulatory changes in order to ensure that the 2019 harvest is dealt with on a level playing field. It is anticipated that this will lead to greater simplification of The Grain Act, fewer barriers to trade as well as more open and free markets.
Specifically, the USMCA agreement supports what the Wheat Growers have been advocating for several years, namely that registered wheat varieties on either side of the border should be recognized in the other country.
The Wheat Growers have supported the USMCA and now urge the federal government to table the legislation necessary to ratify the trade agreement immediately. "We only have a few weeks left in the political calendar before the fall election. I would ask that all parties approve the USMCA as soon as possible," closed Gunter Jochum, President.
Source: Western Canadian Wheat Growers
Grain Growers of Canada calls on government to provide meaningful support amidst trade disruptions
1 year ago
-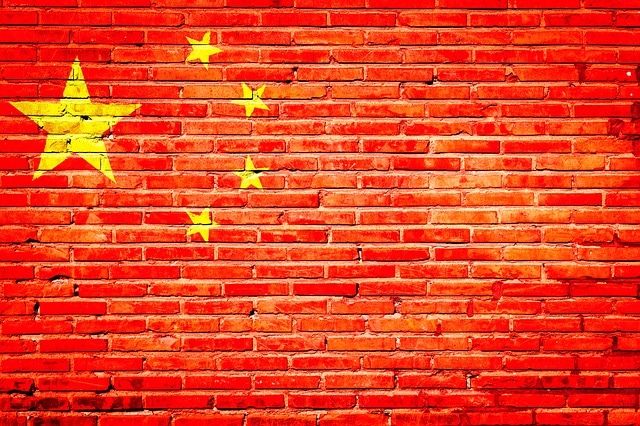 Grain Growers of Canada (GGC) on May 14 called on the federal government to develop a strategy to address an increasingly unpredictable trade environment affecting the incomes of grain farmers across Canada. The strategy should recognize that China's blocking of Canadian canola is politically motivated, which was acknowledged last week by Prime Minister Trudeau.
Yesterday, the United States Government announced $15 billion in aid to help farmers whose products may be targeted with Chinese tariffs amid the deepening trade war. This marks the second round of assistance after the $12 billion plan last August to compensate American farmers for lost sales and low prices as a result of trade disputes with China and other countries. President Trump has also indicated that the government will not hesitate to purchase grains from US farmers for distribution as food aid, further distorting markets.
The escalating trade war between the United States and China is having a significant impact on grain farmers across Canada. In addition to the recent suspension of canola imports from Canada over unproven phytosanitary concerns, soybean prices are dropping and imports to China have slowed to a trickle, reaching levels not seen in a decade. Industry and government officials have confirmed that Chinese importers are reluctant to sign contracts for other Canadian agricultural products given the uncertainty in the market.
"The time has come for the Canadian Government to aggressively defend the interests of Canada's agriculture sector in China and around the world," said GGC Chair, Jeff Nielsen from his farm in Olds, AB. "This is a non-partisan issue and Canadian farmers need government support to ensure that we are well positioned to weather this storm."
GGC is calling for the Government of Canada to develop a strategy to address the increasingly complex and unpredictable trade environment in which Canadian farmers find themselves. As they work towards this goal, GGC is asking the Government to consider ways in which it can support Canadian farmers starting by the immediate implementation of meaningful changes to the AgriStability Program to ensure it is a bankable, predictable, simple and scalable program. This includes coverage for margin losses below 85 per cent and removal of the reference margin limit. These changes can be made under the current Business Risk Management program framework.
While changes to the Advanced Payment Program (APP) may only help farmers manage cash flow issues in the near-term, the increase in the interest-free portion from $100,000 to $500,000 should not be limited to canola. Several commodities are being negatively impacted by the current situation either directly or indirectly and the government needs to open the interest free portion up to all commodities.
"The issues we are seeing with trade into China can no longer be said to be commodity specific," said GGC Vice Chair Markus Haerle from St. Isidore, ON. "As a soybean farmer I've seen my prices plummet and markets close due to the flooding of the market by US product."
For too long, grain farmers have seen market after market close because of non-tariff barriers to trade. In addition to Chinese disruption, the loss of the Indian pulse market and Italian durum market has added to the long list of risks that farmers are expected to manage – risks that are well beyond their control. Canada's grain producers appreciate it when the Government stands behind our world-class products – now it is time for them to do everything in their power to keep markets open so the sector can reach its full growth potential.
Source: Grain Growers of Canada