Prairie Wheat Commissions Commit Nearly $18 million to Research in 2018/2019
2 weeks ago
-
The Alberta Wheat Commission (AWC), the Saskatchewan Wheat Development Commission (Sask Wheat), and the Manitoba Wheat and Barley Growers Association (MWBGA) committed a combined $17.9 million to 81 wheat research projects during the 2018/2019 crop year.
The investments will benefit farmers with the development of new wheat varieties with improved genetics along with innovative research into pest management, agronomic practices, and grain storage. The commitments of the three Prairie wheat commissions have helped leverage $76.6 million in total funding for these projects from all funding sources, including the governments of Canada, Alberta, Saskatchewan, and Manitoba, as well as universities and private industry.
The funding for the previous crop year includes a commitment to the Canadian National Wheat Cluster (Wheat Cluster), a five-year research agreement worth nearly $25 million which includes funding from Agriculture and Agri-Food Canada through the Canadian Agricultural Partnership's AgriScience program as well as Sask Wheat, AWC, MWBGA, and seven additional producer and private organizations. The Wheat Cluster is being administered through the Canadian Wheat Research Coalition (CWRC), a partnership of Sask Wheat, AWC, and MWBGA.
"The diversity of projects that Sask Wheat was able to invest in this year on behalf of Saskatchewan wheat farmers will create new opportunities, build on innovative research, and enhance the long-term viability of growing wheat," said Laura Reiter, Sask Wheat Chair. "Collaborating with AWC, MWBGA, and the organizations participating in the Wheat Cluster enhances our efforts as a commission and strengthens the prospects for Canadian wheat in the global marketplace."
"Investment in research aimed at improved farm-gate returns is AWC's top priority," says Janine Paly, AWC research chair. "With new projects in our portfolio ranging from helping to determine the value of beneficial insects to closing the yield gap through agronomy and strengthening access to premium CWRS varieties, we look forward to seeing results. And now with the CWRC serving as a collaborative investment model, we are able to further maximize value for western Canadian wheat farmers by working alongside our counterparts Sask Wheat and Manitoba Wheat and Barley Growers Association."
"The MWBGA continues to fund research projects that will improve the profitability of Manitoba wheat growers," says Fred Greig, MWBGA chair. "The various projects meet the strategic research priorities the board laid out, with research focused on variety development, fusarium head blight, nitrogen and protein management, excess moisture management, and use of plant growth regulators. We are also pleased to work closely with our sister wheat organizations in Alberta and Saskatchewan to further wheat research across Western Canada."
The commissions committed the following amounts to research in the 2018/2019 crop year:
AWC committed $6.6 million to 46 projects, including over $2.6 million to 19 projects under the Wheat Cluster. This includes $282,000 committed to Dr. Brian Beres (Agriculture and Agri-Food Canada) to quantify the yield gaps across the Prairies and to determine opportunities to sustainably improve yield through management practices. This project is also funded by Sask Wheat, MWBGA and Alberta Innovates.
Sask Wheat committed over $8.8 million to 48 projects, including over $3.1 million to 15 projects under the Wheat Cluster. A key project will be research into fusarium head blight (FHB) resistance by Dr. Randy Kutcher of the University of Saskatchewan's Crop Development Centre. This project, which Sask Wheat is providing over $317,000 to over three years, focuses on seeking new sources of resistance for FHB and in understanding the resistance mechanisms. This project is also being funded by the MWBGA.
MWBGA committed $2.5 million to 42 projects, including over $933,000 to 16 projects under the Wheat Cluster. This includes funding committed to nitrogen management and a multi disciplinary approach to the development of tools and techniques to manage extreme moisture.
The three commissions co-funded 36 of the 81 total projects.
Western Canadian Wheat Commissions Invest $1.9 million in Research that Aims to Better Understand Wheat's Genetic Potential
1 month ago
-
The prairie wheat commissions – Alberta Wheat Commission, Saskatchewan Wheat Development Commission and Manitoba Wheat and Barley Growers Association – are pleased to announce a combined investment of more than $1.9 million over four years in cutting edge research that will accelerate the future development of higher yielding, stress resistant wheat varieties for Canadian farmers.
This producer funding is part of a larger investment of $11.2 million which Genome Canada announced earlier today. Along with Genome Canada's investment, funding partners also include Agriculture and Agri-Food Canada, the Western Grains Research Foundation and a number of industry partners. Funding for this project is being administered by Genome Prairie.
Led by Drs. Curtis Pozniak and Sylvie Cloutier and known as 4D Wheat: Diversity, Domestication, Discovery and Delivery, this research will utilize wild-wheat relatives and elite germplasm along with industry-leading genomic techniques to better understand wheat's genetic potential. The study will also examine the economics and policies of using wild-wheat germplasm sources and germplasm from international sources.
Pozniak and Cloutier's work will be based out of the Crop Development Centre at the University of Saskatchewan and Agriculture and Agri-Food Canada's Ottawa Research & Development Centre respectively.
"The outcomes of Dr. Pozniak's work will result in diversified resources available to wheat breeders," said Janine Paly, Alberta Wheat Commission research chair. "By delivering new and useful genetic material for breeders to work with, this project could be the catalyst for subsequent high yielding and stress resistant varieties to come into the marketplace, in-turn improving farm-gate profitability."
"The ground-breaking research that saw the sequencing of the wheat genome will now take the next steps in developing wheat varieties that are genetically superior, adapted to delivering higher yields and able to thrive in the stresses of the Canadian environment," said Laura Reiter, Sask Wheat Chair. "Sask Wheat is excited to invest $1 million of producer money in this project, as it is cutting-edge research that will bring higher returns for producers."
"Canadian growers are continually challenged to produce quality wheat under highly variable weather conditions," said Fred Greig, Manitoba Wheat and Barley Growers Association chair. "Using their knowledge of the wheat genome and Canadian wheat variety development, Drs. Pozniak and Cloutier will design and test systems that can more quickly move new high yield and climate resilience traits into agronomically adapted varieties to benefit wheat producers."
As this work continues to progress, the prairie wheat commissions look forward to communicating results to farmers.
Carbon Pricing Rebates Return a Portion to Farmers
3 months ago
-
The May 30 Federal Government announcement of the Climate Action Incentive Fund (CAIF) is simply a way to bribe farmers with their own money. CAIF will be available to farmers in Saskatchewan, Manitoba, Ontario and New Brunswick.
"While the federal government continues to apply and collect a carbon tax on almost everything farmers use, our margins only grow thinner. The government simply does not understand that farmers cannot pass the carbon tax on to our consumers. We sell our grain at world prices and our competition does not have to account for this expense," stated Gunter Jochum, President.
Farmers have long been early adopters of the best practices for land, water and air management. The land is our greatest asset and the heritage that we are the caretakers of as we pass it on to the next generations.
"Notably the US government has contributed strong financial support to its farmers, whereas in stark contrast the Canadian government has increased our taxes and decreased our competitiveness," said Cherilyn Jolly-Nagel, Director.
The federal government should eliminate the carbon tax on all farm inputs, truly support the agriculture industry and safe-guard Canada's agriculture trade agreements.
Source: Western Canadian Wheat Growers
WheatStalk: One Day of Agronomy Solutions
3 months ago
-
The wheat centric field day, WheatStalk, is heading north!
Join Alberta Wheat Commission and Peace Country Beef and Forage for WheatStalk – a day full of agronomy learning and fun in the sun!
This build-your-own-adventure event features a soil health expert, tips and tricks on idenifying pests and four different trial plots including canola, pulses, barley and wheat as well as an intercropping demostration.
All growers will be able to find useful information on their favourite crops to implement on their farm.
Be one of the first 50 to pre-register for the event and get our famous wheat socks upon check-in!
Details:
Date: Aug 08, 2019
Time: 9.00 am – 3.00 pm
Venue: 
Lyons Production Services Event Centre, 33061A Alberta 674, Grande Prairie, Alberta T0H 0G0
First International Wheat Congress Coming in July
3 months ago
-
Be part of the 1st International Wheat Congress that will be held in Saskatoon, Saskatchewan, Canada from July 21st to July 26th, 2019. Saskatoon is the region's cultural and economic hub and is located at the heart of wheat production in Canada. The Congress will be hosted at TCU Place, a world class facility located in the heart of Saskatoon's vibrant downtown.
The Congress is the first meeting of its kind, and will include a balanced program encompassing six areas of wheat research: Wheat Diversity, Evolution, and Genetic Resources; Structural and Functional Genomics of Wheat and Wheat Relatives; Wheat Improvement: Breeding, Physiology, and Enabling technologies; Wheat Production Systems: Environment, Sustainability, and Management; Protecting Yield: Resistance to Biotic and Abiotic Stresses; Wheat Uses: Functionality, Nutrition, Safety and Human Health.
The Congress will include joint plenary sessions and concurrent sessions, with over 100 invited speakers presenting. All plenary sessions will be streamed live on the web and social media platforms. Two poster sessions, field trips, cultural activities, as well as social events for networking will round out the weeks event.
For more information, click here.
Wheat Growers Support the Removal of Steel and Aluminum Tariffs; Now We Must Approve the USMCA
3 months ago
-
The Western Canadian Wheat Growers are pleased that the Canadian and American governments have reached an agreement to remove the tariffs on steel and aluminum.
"These tariffs only had the potential to drive up the costs of agriculture equipment and standing in the way of the approval of the United States Mexico Canada Agreement," said Jim Wickett, Chair.
The USMCA will require legislative and regulatory changes in order to ensure that the 2019 harvest is dealt with on a level playing field. It is anticipated that this will lead to greater simplification of The Grain Act, fewer barriers to trade as well as more open and free markets.
Specifically, the USMCA agreement supports what the Wheat Growers have been advocating for several years, namely that registered wheat varieties on either side of the border should be recognized in the other country.
The Wheat Growers have supported the USMCA and now urge the federal government to table the legislation necessary to ratify the trade agreement immediately. "We only have a few weeks left in the political calendar before the fall election. I would ask that all parties approve the USMCA as soon as possible," closed Gunter Jochum, President.
Source: Western Canadian Wheat Growers
FarmCash Launches Spring Online Version With New Time Saving Features
3 months ago
-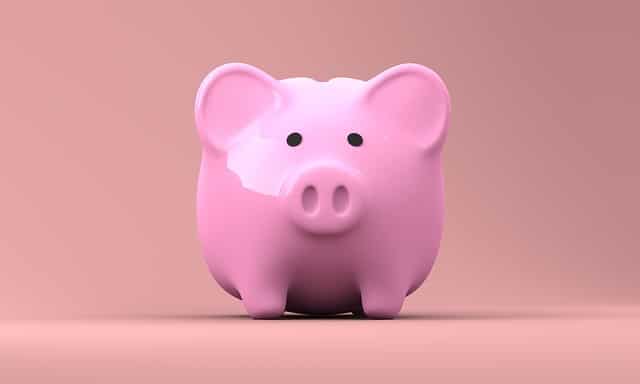 FarmCash launched its new online platform for the spring advance May 14. With several new time saving features, this step-by-step, web-based system makes it easier than ever for Alberta producers to apply. FarmCash offers Advance Payment Program (APP) advances on more than 45 commodities with a reduced interest rate of prime minus 0.5 per cent.
The new platform offers:
The ability to accept e-signatures;
An automatic calculator for eligible funds;
The option to have FarmCash collect priority agreements on your behalf;
A document upload feature.
"As we were developing the latest version of the online platform, we pin-pointed areas that could be time consuming for applicants and came up with solutions that will speed up the application process," says Syeda Khurram, FarmCash Chief Operating Officer. "At FarmCash, our mission is to provide farmers with a tool that helps increase profitability, but if we can make the process as simple and easy as possible, that's even better."
Farmers may also apply through the downloadable PDF version that was launched in April, call our office or apply in person at the address listed below.
Following news that the federal government plans to increase advance limits, FarmCash is also working with Agriculture and Agri-Food Canada to implement the changes. Advance limits will increase from $400,000 to $1 million on all commodities. The interest-free portion will also increase from $100,000 to $500,000 on canola only, while the current $100,000 interest-free maximum will remain on all other commodities. FarmCash looks forward to informing farmers when the changes come into effect.
"Advance limits will remain at $400,000 with $100,000 interest-free while implementation details are sorted out. But farmers who are seeking the higher advance should contact FarmCash at 1-855-376-2274 or send an email [email protected] and we will process your request as soon as the new limits are implemented. We look forward to issuing the increased advance as soon as it becomes available," Khurram said.
FarmCash is a competitive cash advance option under the federal government's APP program and is owned and operated by the Alberta Wheat Commission. For more information or to apply, visit farmcashadvance.com.
Source: Alberta Wheat Commission
Crop Scientists Help Crack the Durum Wheat Genome
4 months ago
-
A year after University of Saskatchewan researchers played a key role in decoding the genome for the bread wheat variety Chinese Spring, they've done it again — this time in durum.
USask researchers played a key role in an international consortium that has sequenced the entire genome of durum wheat—the source of semolina for pasta, a food staple for the world's population, according to an article published today in Nature Genetics.
"This ground-breaking work will lead to new standards for durum breeding and safety of durum-derived products, paving the way for production of durum wheat varieties better adapted to climate challenges, with higher yields, enhanced nutritional quality, and improved sustainability," said Luigi Cattivelli of Italy's Council for Agricultural Research and Economics (CREA).
In an exciting discovery, USask plant breeder Curtis Pozniak, along with University of Alberta scientists Gregory Taylor and Neil Harris, identified the gene in durum wheat responsible for accumulation of cadmium, a toxic heavy metal found in many soils. The USask team discovered how to significantly reduce cadmium levels in durum grain, ensuring the safety and nutritional value of the grain through selective breeding.
The durum wheat genome is four times as large as the human genome. The team has for the first time assembled the complete genome of the high-quality Svevo variety.
"We can now examine the genes, their order and structure to assemble a blueprint that will provide an opportunity to understand how the genes work and communicate with one another," said Pozniak. "With this blueprint, we can now work quickly to identify genes that are responsible for the traits we select for in our breeding programs such as yield, disease resistance, and nutritional properties."
The research involved more than 60 scientists from seven countries. The work was co-ordinated by Cattivelli and included corresponding authors Pozniak of USask and Klaus Mayer of the Helmholtz Zentrum München (Germany), as well as researchers Aldo Ceriotti and Luciano Milanesi of Italy's national research council CNR and Roberto Tuberosa of the University of Bologna (Italy).
Durum wheat is mainly cultivated in Canada, Europe, United States, and South Asia, and remains a key crop for small farms in North and East Africa, as well as the Middle East.
"This is an exciting development for durum farmers as it will mean wheat breeders will be able to produce varieties with improved yields and resistance to disease, pests, and environmental stressors quicker than before," said Laura Reiter, Chair of the Saskatchewan Wheat Development Commission board of directors, who farms near Radisson, Saskatchewan.
"The investment in this research on behalf of Saskatchewan durum farmers is expected to lead to productivity gains and will allow them to capture opportunities in markets that desire the high-quality grain that Saskatchewan farmers produce," she said.
Durum wheat, mainly used as the raw material for pasta and couscous production, evolved from wild emmer wheat and was established as a prominent crop roughly 1,500 to 2,000 years ago in the Mediterranean area.
The scientists compared the durum wheat sequence to its wild relative and were able to reveal genes that humans have been selecting over the centuries.  The team uncovered a loss of genomic diversity in durum wheat compared to its wild wheat relative, and they've been able to map these areas of loss and precisely recover beneficial genes lost during centuries of breeding.
"We can now see the distinct DNA signatures that have been so critical to the evolution and breeding of durum wheat, enabling us to understand which combination of genes is driving a particular signature and to maintain those target areas of the genome for future breeding improvement," said Marco Maccaferri, lead author of the manuscript.
As pasta is a staple for the world's population, industries are asking for more, safer, and higher-quality durum wheat.
"Having this durum wheat high-quality genome sequence enables us to better understand the genetics of gluten proteins and the factors that control the nutritional properties of semolina. This will help to improve pasta quality traits," said Italian scientist Ceriotti.
Wheat Growers Announces New President
5 months ago
-
The Western Canadian Wheat Growers Association is pleased to announce the election of a new president.
At the March Board meeting, Gunter Jochum (Manitoba) was unanimously elected as the next President.
"I'm honoured to have the trust of the Wheat Growers Board of Directors to represent this dedicated group of people. Wheat Grower members across Alberta, Saskatchewan and Manitoba are some the most dedicated people that I have had the pleasure of meeting. Our Board of Directors embodies this dedication towards strong agriculture public policy that supports and builds our agriculture economy," stated Gunter Jochum.
The Wheat Growers Directors are a voluntary board, that regularly meet to advocate for wheat producers at all levels of government, seeking market-based decisions to the challenges faced by today's farming community.
"On behalf of the Board of Directors, I would like to take this opportunity to thank Levi Wood, the outgoing President, for his years of dedicated service to the Wheat Growers. He has left big shoes to fill and I'm grateful that he remains on the Board to provide his wisdom and insights," closed Jochum.
Source: The Western Canadian Wheat Growers Association 
Protein Premiums For Wheat
6 months ago
-
The 2018 crop year featured a strong protein premium for wheat, in particular hard red spring wheat. Neil Blue, provincial crop market analyst with Alberta Agriculture and Forestry, looks at the situation with protein premiums on wheat in 2019.
Blue says that wheat protein premiums this crop year have dropped back to below average levels due to increased supply of higher protein wheat in the world. These crops include the dryness-reduced U.S. hard red winter wheat crop as well as European and post-Soviet state crops.
"In Alberta, this year's protein premium is around two cents per bushel per one-tenth per cent of protein," says Blue. "Although, the protein premium may vary from one buyer to another."
"Some buyers may quote that protein premium as 10 cents per bushel for a half percentage point of protein. Last spring, the protein premiums for wheat were historically high, averaging about five cents per bushel per one-tenth per cent protein point."
He adds that for an individual buyer, the protein premium may differ at different protein levels. "For example, last year for some half-point protein increments, the premium was as high as eight cents per bushel per one-tenth point of protein. Over the last several years in Alberta, the average protein premium for wheat has been from 3.5 to 4 cents per bushel per one-tenth per cent protein level."
As for some marketing strategies, Blues says that taking representative samples as grain is placed into storage and using the Canadian Grain Commission's (CGC) Harvest Sample Program are a good start.
"There is no charge for the program during the harvest sample submission period, and the CGC provides for wheat the grade, protein and DON levels as well as the falling number," he explains. "Although considered unofficial, that CGC grading information can then be used as a reference by producers in their marketing."
The next step is shopping around widely to learn how buyers are grading your wheat and also learn the grade, protein and other grade aspect price differentials that each buyer is applying.
"On that note," says Blue, "I realize that producers have encountered variations from buyer to buyer in grading, but I advise that producers should try to collect as much information about buyers' prices as possible on which to base their sale decisions."
Blue adds that producers who disagree with an assessed grade on delivery to a licensed primary elevator can request that a sample from that load be sent to the CGC for a grade assessment. "That grade will be the final grade for settlement. I know that producers are reluctant to challenge a grade factor, but that is a right of producers and the method that should be acceptable to buyers to maintain good relationships with producers."
For more information about wheat protein premiums, contact Neil Blue at [email protected] or 780-422-4053.
Source: Government of Alberta