On The Way To Nitrogen-Fixing Cereals
4 weeks ago
-
Cereal crops that fix their own nitrogen? Achieving this dream could result in major benefits for agriculture and the environment.
Scientists around the world are pursuing this goal, including a group in Alberta. The Lethbridge-based researchers have already made impressive advances towards developing nitrogen-fixing triticale plants as a first step to creating other nitrogen-fixing cereals.
"The idea of nitrogen-fixing cereals is not new. The discovery in the late 1880s of symbiosis between nitrogen-fixing bacteria and legumes spurred the eventual question of whether it is possible in non-legume plants, including cereals. However, the path from the idea to its successful realization is in this case quite bumpy," says Dr. Alicja Ziemienowicz, a research biologist with Agriculture and Agri-Food Canada (AAFC) and an adjunct professor at the University of Lethbridge. She is co-leading this nitrogen fixation research with her AAFC colleague Dr. François Eudes.
"There are three biotechnological approaches for biological nitrogen fixation in cereals, and all require genetic engineering of bacteria or plants or both," she explains. "The first one is to create rhizobium-legume-like symbiosis in cereals; in other words, to convince rhizobia and cereals to form an interaction similar to the interaction of rhizobia with legumes. The second approach aims at improving bacteria that live inside cereal plants or in the soil right next to cereal roots so these bacteria can perform nitrogen fixation more efficiently."
However, these two strategies would rely on the use of bio-fertilizer inoculants, which are not always as effective as crop growers would like and are not as convenient as having the trait in the seed.
"When I joined the team of Dr. François Eudes at AAFC's Lethbridge Research and Development Centre about five years ago, we decided to take the third approach to the biotechnological solutions for the nitrogen fixation problem," adds Ziemienowicz. "This approach is perhaps the most challenging one but also the most promising. It involves the direct transfer of bacterial nitrogen fixation (nif) genes into the plant."
Ziemienowicz is an expert in this type of research and has been working on development of better technologies for plant improvement for over 20 years. She is excited to be applying her knowledge and skills to nitrogen fixation in cereals "to achieve practical and applicable outcomes in a research area that is so important for Canadian and global agriculture."
"Many have labelled nitrogen-fixing cereal crops as the 'holy grail,'" notes Lauren Comin, research manager with the Alberta Wheat Commission (AWC). "Nitrogen-fixing cereals could bring a lot of significant benefits. First of all is the benefit to the farmer's profit. Obviously producers would save money by reducing input costs, and there could be time savings as well. Those benefits alone are enough for us to get excited."
Ziemienowicz states, "Nitrogen fertilizers contribute about 20 per cent of cereal crop production costs, not including costs of fertilizer application: fuel, machinery, labour. Cereal crops capable of fixing nitrogen for their own needs will reduce crop dependence on nitrogen fertilizers, and will increase their performance and productivity in nitrogen-deficient soils."
Both Comin and Ziemienowicz point out that nitrogen-fixing cereals would also contribute to sustainability. "There is an ever-growing interest in sustainability from those on the farm and off the farm. Plants that could fix all or some of their nitrogen would mean fewer synthetic applications, less nitrogen loss to the atmosphere and less leaching into the waterways," says Comin.
Ziemienowicz explains that not all of the applied fertilizer is actually used by the crop, and the unused portion can cause problems including pollution of water sources for humans, livestock and aquatic species, and emission of nitrous oxide, a very potent greenhouse gas. In addition, production of synthetic nitrogen fertilizers is very energy-intensive and generates carbon dioxide.
"So, although nitrogen fertilizers provide farmers with great tools to increase cereal crop productivity, they come with costs that are a burden both for farmers and the environment," says Ziemienowicz. "It is generally recognized that the introduction of biological nitrogen fixation into cereals and other major non-legume crops would be one of the most significant contributions that biotechnology could make to agriculture."
Substantial Progress
Eudes and Ziemienowicz began this research in 2014 with a two-year proof-of-concept study, funded by AWC and Alberta Innovates. Last year's research was funded by AWC and the Saskatchewan Wheat Development Commission. Recently, the research was approved for three-year co-funding by all three of these agencies. In this upcoming work, Ziemienowicz and Eudes will be collaborating with AAFC wheat breeders Drs. Robert Graf and Harpinder Randhawa.
"We are open to investing in the full spectrum of available technologies," notes Comin. "Technology changes really quickly in farming just as in any other industry. So we need to make sure that Alberta producers have every possible tool in their toolbox and that they keep up with technology changes."
Ziemienowicz and Eudes' research so far has involved triticale. "Most procedures that we employ in this project work more efficiently in triticale than in wheat," says Ziemienowicz. "Once we obtain nitrogen-fixing triticale, we will transfer this trait into wheat using interspecies breeding techniques. Moreover, lessons learned from development of this trait in triticale will help us to apply it to other crop species."
In the initial stage of their research, the research team developed tools needed for this work including an AAFC nifcluster, peptide nanocarriers, DNA delivery technology, microspore culture and regeneration, selectable markers and selection procedures, and a nitrogen-fixation assay for plant cells.
Their creation of the AAFC nifcluster is a good example of the important advances they are making. Ziemienowicz explains the ability to fix atmospheric nitrogen is limited to a small number of organisms including certain bacteria. These nitrogen-fixing organisms have about three or four genes responsible for producing the nitrogenase enzyme, which converts atmospheric nitrogen gas into ammonia, and about 10 to 12 genes that produce co-factors needed for nitrogenase activity.
"Prior to our work, biotechnologists were able to deliver only two out of 16 essentialnifgenes into plants. Recently, an Australian group reported delivery of 16 nifgenes, but each gene individually. In addition, both research efforts were done in tobacco as a model plant, and not in cereals," she says.
"The AAFC nifcluster that we developed contains all 16 essential nifgenes and two selectable marker genes (needed to maintain the nifgenes in the plant genome). The cluster was designed to allow expression of the bacterial genes in triticale and wheat plant cells."
In the next stage of the work, the researchers used their tools to move the AAFC nifcluster into triticale cells. "We deliver the AAFC nifcluster into triticale cells using a unique nanocarrier developed by Dr. Eudes' team, in particular by Dr. Trevor MacMillan. The nanocarrier is a group of cell-penetrating peptides that carry DNA cargo into a specific location in a plant cell," explains Ziemienowicz.
"We chose plant mitochondria as the best delivery place because these plant organelles offer the most optimal environment for nitrogenase production and activity. We use microspore cells (precursors of pollen) because they can be relatively easily regenerated into entire plants.
"Once the cargo-carrier nanocomplexes reach their destination, the DNA is released and integrated into the mitochondrial genomes, and the nifgenes are expressed, which leads to nitrogenase production."
Recently, the researchers have shown that all the delivered nifgenes are indeed expressed in the triticale microspore mitochondria and that the nitrogenase enzyme is produced. Plus, they have demonstrated that the nif-enriched microspores definitely fix atmospheric nitrogen. The research team is now working on regenerating nif-enriched triticale plantlets.
If all goes as expected, they will produce triticale plants that have all the characteristics of the triticale parent plus the ability to fix nitrogen.
Ziemienowicz thinks it will take at least 10 more years to develop nitrogen-fixing wheat. "We need about three years to produce and test the nitrogen-fixing triticale plants. Then, we need a few years to transfer the trait to wheat. Also, it takes years for commercialization of a plant with a novel trait."
 Looking Down the Road
Even though it is many years away, the path to commercialization could be as challenging as the scientific path to develop nitrogen-fixing cereals.
One factor will be regulatory requirements for genetically engineered (GE) products. In Canada, the Canadian Food Inspection Agency (CFIA) evaluates all plants with novel traits for safety to the environment before they can be grown or fed to livestock. The CFIA website states: "The CFIA defines a plant with a novel trait (PNT) as a new variety of a species that has one or more traits that are novel to that species in Canada. A trait is considered to be novel when it has both of these characteristics: it is new to stable, cultivated populations of the plant species in Canada; and it has the potential to have an environmental effect…. Novel traits can be developed through various techniques, including, but not limited to, genetic engineering. Examples (other than genetic engineering) are mutagenesis, gene editing, cell fusion, and traditional breeding….This product-focused approach means that not all PNTs are developed through genetic engineering, and that not all products of genetic engineering are PNTs."
"The Canadian 'plants with novel traits' approach is different from much of the rest of the world. [In Canada] it doesn't really matter what process you used [to introduce a trait]; it's whether it is a new trait that has never appeared before," explains Cam Dahl, president of Cereals Canada Inc., a not-for-profit organization that brings together partners from all sectors of the cereals value chain.
"However, there would be some significant regulatory hurdles [for GE nitrogen-fixing wheat] in other markets like the EU or Japan because of the unfounded public perception around recombinant DNA technology."
From Dahl's point of view, recombinant DNA technology has provided great benefits, both economic and environmental, in crops like corn, soybeans and canola. But he is uncertain about what the cereals industry could do to change negative public perceptions of the technology. "That's a question I have been asking for 20 years. I'm not quite sure of the answer, whether it's an issue around technology in plant breeding or technology in pesticides, herbicides and fungicides. Very often public perception does not match up with the science and what science is telling us. The gap between scientific understanding and public perception sometimes can be very large, and that is difficult to cross."
Dahl notes another consideration in commercialization. "We would have to ensure that, if a new product is commercialized, it would be done in a way that doesn't jeopardize our current exports." That would require such steps as obtaining regulatory approvals in importing countries and using identity-preserved systems to keep the GE grain separate from other grain. Another factor would be development of a policy on the low-level presence of GE crop material in grain shipments.
At present, many importing countries have a zero-tolerance policy if GE grain that has not been approved by the importing country is present at low levels in grain shipped to that country. This approach can seriously disrupt trade. Canada has been working with its international partners on alternatives to deal with this issue and has released a policy model to encourage international and domestic discussions on the way forward.
"Canada is a leader on the low-level presence issue," notes Dahl. "Through the Canada Grains Council, we are very active on pushing forward with some solutions to that issue internationally."
Despite the challenges, AWC hasn't shied away from funding Eudes and Ziemienowicz's work. "Investing in genetic engineering technology today does not mean that we'll be harvesting a GE crop in August. Developing new varieties is really a long-term game. And depending on which novel traits we're seeking, the benefits could far outweigh the perceived negatives," says Comin.
"We are very excited about the prospect of nitrogen-fixing wheat. A made-in-Alberta solution would make it all the more exciting, especially a solution that we are part of," she adds. "When we first invested in the project we did consider it high risk, but the potential benefits are significant. And we also had to consider the potential discoveries that could be made throughout the research that may also have applications that solve other problems that producers encounter. So even if the benefits wouldn't apply to wheat but maybe another crop, these serendipitous discoveries could have a high value as well."
United States – Mexico – Canada Agreement a Trade Agreement that Supports Free Market Wheat
2 months ago
-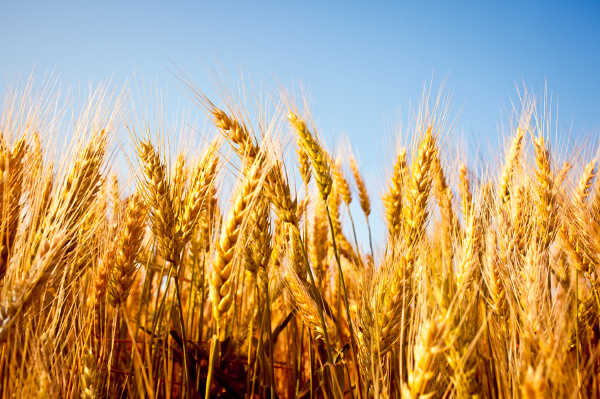 The Western Canadian Wheat Growers Association is supportive of the attention that grain – specifically wheat – has under the United States – Mexico – Canada Agreement.
"Congratulations to the Canadian trade negotiators. This agreement affirms what the Wheat Growers have been advocating for several years, namely that registered wheat varieties on either side of the border should be recognized in the other country," stated Levi Wood, President.
The Wheat Growers have collaborated with US Wheat Associates and the National Association of Wheat Growers (NAWG) US on several occasions over the past two years pushing for these changes:
•    A Call for True Free and Fair Trade – July 5, 2018
•   Wheat Growers Call for Action on Cross-border Wheat Trade – April 28, 2017
The USMCA will require legislative and regulatory changes in order to ensure that the 2019 harvest is dealt with on a level playing field. It is anticipated that this will lead to greater simplification of The Grain Act, fewer barriers to trade as well as more open and free markets.
"I would invite wheat growers, elected officials and interested parties to join us at Agri-Trade Equipment Expo 2018 in Red Deer, where we are hosting an onsite luncheon panel featuring growers from both sides of the Canada/US border to discuss a number of significant policy issues that impact farmers," said Jim Wickett, Chair.
Sask Wheat and Alberta Wheat Commission Invest Over $2.2 Million in Wheat Research
3 months ago
-
The Saskatchewan Wheat Development Commission (Sask Wheat) and the Alberta Wheat Commission (AWC) are investing a combined $2.2 million in innovative wheat research projects which will benefit farmers with improved varieties, agronomic practices, and post-harvest strategies.
Sask Wheat is investing over $2.07 million in 11 projects and the AWC is investing over $138,000 in two projects through the Agriculture Development Fund (ADF) process. The ADF, a program offered by the federal and provincial governments through Growing Forward 2, funds projects that provide growth opportunities and enhance the competitiveness of the agriculture industry. In total, these 11 projects were able to leverage over $5.1 million in funding from all sources, as other funding organizations are able to supplement the funding provided through the ADF.
The funded projects range in focus from nitrogen fertilizer use and soil health to drying grain while in storage. As fusarium head blight (FHB) remains a major issue for wheat farmers across the Prairies, three projects will be studying FHB management and resistance while another will examine post-harvest strategies to reduce a toxin caused by FHB. Durum producers will note that four of the projects are either focussed on, or have a significant component devoted to, improving the disease resistance and milling potential of durum.
"Sask Wheat is pleased to collaborate with the Saskatchewan Ministry of Agriculture and the Alberta Wheat Commission in funding these valuable projects," said Sask Wheat Chair Laura Reiter. "The investments we are making on behalf of farmers will lead to innovations in disease resistance management practices that will benefit wheat farmers and all those along the value chain."
"AWC sees tremendous value in these collaborative investments with Sask Wheat," said Kevin Bender, AWC Chair. "Results of both projects have benefits for all Canadian farmers and could lead to improved management practices that in-turn increase profitability."
A full listing of the projects being funded is below. Project summaries are available on the Sask Wheat website in the research section.
Funded Projets: 
Project: A genetic and genomics approach to improving the milling potential of durum wheat
Lead Researcher:Dr. Curtis Pozniak (University of Saskatchewan)
Sask Wheat Funding:$458,816
Total Project Funding: $458,816
Project: An integrated approach for enhancing fusarium head blight resistance in durum
Lead Researcher:Dr. Curtis Pozniak (University of Saskatchewan) and Dr. Ron Knox (Agriculture and Agri Food Canada)
Sask Wheat Funding:$449,786
AWC Funding: $108,695
Total Project Funding: $1,499,592
Project: Deployment of adult plant resistance genes for durable stripe rust and leaf rust resistance in Canadian durum wheat
Lead Researcher:Dr. Pierre Fobert (National Research Council, Canada)
Sask Wheat Funding:$311,547
Total Project Funding: $311,547
Project: Post harvest DON reduction strategies for Canadian Western Spring Wheat, durum and barley
Lead Researcher:Dr. Rex Newkirk (University of Saskatchewan)
Sask Wheat Funding:$86,250
Total Project Funding: $305,000
Project: Scale-up production and field-testing of biological agents for controlling fusarium head blight in wheat
Lead Researcher:Dr. Vladimir Vujanovic (University of Saskatchewan)
Sask Wheat Funding:$62,004
Total Project Funding: $429,443
Project: Fusarium head blight resistance to triazole fungicides in Western Canada
Lead Researcher:Dr. Pierre Fobert (National Research Council, Canada)
Sask Wheat Funding:$98,185
Total Project Funding: $421,278
Project: Marker assisted pyramiding of pleiotropic and novel resistance loci to stripe and other rust diseases in adapted CWRS wheat
Lead Researcher:Dr. Richard Cuthbert (Agriculture and Agri Food Canada)
Sask Wheat Funding:$422,400
Total Project Funding: $804,000
Project: Developing a soil health assessment protocol for Saskatchewan producers
Lead Researcher:Dr. Kate Congreves (University of Saskatchewan)
Sask Wheat Funding:$37,820
Total Project Funding: $194,435
Project: Revisiting nitrogen fertilizer recommendations for Saskatchewan: Are we measuring the right soil nitrogen pool?
Lead Researcher:Dr. Farrell Richard (University of Saskatchewan)
Sask Wheat Funding:$35,526
AWC Funding: $30,000
Total Project Funding: $233,915
Project: Monitoring SOC on commercial direct-seeded fields across Saskatchewan – Phase 4
Lead Researcher:Gerry Burgess (Saskatchewan Soil Conservation Association)
Sask Wheat Funding:$41,055
Total Project Funding: $323,875
Project: Defining best management practices for using supplemental heating with natural air drying
Lead Researcher:Dr. Joy Agnew, Prairie Agricultural Machinery Institute (PAMI)
Sask Wheat Funding:$66,810
Total Project Funding: $161,200
AWC Calls for Nominations for Directors and Regional Representatives
3 months ago
-
The Alberta Wheat Commission (AWC) is accepting nominations for one Director and three Regional Representatives in Region 3, as well as the Director-at-Large position, which represents all five regions.
Elected Directors and Regional Representatives will provide strategic direction and leadership to the Commission on behalf of wheat producers in the province. Farmers are encouraged to nominate peers who would be adept at representing producers in their region, as well as working with AWC's management team throughout the year.
"Getting involved with AWC is a great opportunity to take a leadership role in our industry," said Kevin Bender, AWC Chairman. "This past year alone, AWC has had direct impact on creating a new Canadian Prairie Red Spring variety – AAC Crossfield, lobbied for the adoption of Bill C-49 and became an administrator of the federal Advance Payments Program. I would highly encourage anyone interested in leading the wheat industry forward to put their name up for election."
Nomination forms can be downloaded on AWC's elections page and must be returned in writing to the AWC office by Wednesday, October 31, 2018 by fax at 403-717-1966, email at [email protected] or mail to #200, 6815 8th St, NE, Calgary, AB, T2E7H7. Producers in Region 3 will also receive a package in the mail with more information and a nomination form.
Elections, if needed, for the Region 3 positions will take place at the Region 3 Next Level Farming meeting at the Lacombe Memorial Centre on November 13th. Results will be announced the same day.
Elections for the Director-at-Large position will be collected through a traveling ballot box system at all of following the AWC regional meeting locations:
Tuesday, November 13th, Lacombe Memorial Centre – Region 3
Wednesday, November 14th, Strathmore Civic Centre – Region 2
Monday, November 19th, Rycroft Ag Centre – Region 5
Wednesday, November 21, Westlock District and Community Hall – Region 5
Thursday, November 22nd, Willingdon Recreation Centre – Region 4
Wednesday, December 12th, Lethbridge Exhibition Centre – Region 1
Results for the Director-at-Large position will be announced following the final regional meeting in Lethbridge.
Next Level Farming and AGM information can be found on AWC's events page.
Source: The Alberta Wheat Commission
StatsCan Numbers Don't Ease Harvest Pressure
3 months ago
-
Grain markets are all in the red as the complex continues to have a losing first week of September.
Wheat prices continue to be the worst-performer of the group as the bullish dynamic in Europe, the Black Sea, and Australia has seemingly been priced in, relative to a decent-sized crop coming off in Canada.
In Canada, the focus is again on quality… not quantity. On Thursday, StatsCan said that total wheat stocks for the period ending July 31 came in at 6.2 million metric tonnes (MMT). That was a 10% decrease from the same time in 2017 and 11% below the 5-year average.

We saw on-farm stocks increase by 15% year-over-year to 2.66 MMT (still 11% below the 5-year average of 5 MMT). In Alberta specifically, total wheat stocks are up 85% year-over year to 1.26 MMT. That's also 44% more than the 5-year average of 872,000 MT held by Alberta farmers by the end of July.

This increase in total wheat on-farm inventories offset the 23% decline from last July in commercial stocks, which were estimated to be sitting at 3.5 MMT.
Worth noting is the strong increase in on-farm durum stocks in Alberta sitting at 260,000 MT. This is double July 2017's on-farm inventories in Alberta and 5.5X more than the 5-year average of 46,000 MT.
Switching gears to production, on August 31st, StatsCan estimated total wheat production of 29 MMT in Canada, which would be down 6% year-over-year but 7% below the 5-year average. This includes spring wheat production in Canada of 21.6 MMT, down about 3% from the 5-year average and last year's harvest.
For durum, the production number has been reduced to 5 MMT, thanks to yield falling to a significant low level of 30.6 bushels per acre.


However, early reports are that there is very high protein wheat (both spring and durum wheat) to be found across the country. Thus, more acres were planted this year into wheat,  yields and production are down. Yet, it looks like quality is going to be pretty good. From a global, macro perspective, this would likely offset any quality concerns coming out the Black Sea or Australia.
The bigger question being asked is how many acres will get harvested. Right now, Statistics Canada is saying that 98.4% of all Canadian spring wheat acres will get harvested. This is above the 5-year average of 97.4%. For durum, StatsCan is saying that harvested acreage will match the 5-year average of 97.9% of seeded acres getting combined. There is certainly a lot of doubts to these numbers, given some of the weather seen from August (dryness) through now (getting colder and wetter?).
Looking bigger, right now, there seems to be a lot of positioning for next week's September WASDE from the USDA. There is some optimism for wheat prices to rebound on increased US export, but the truth is they're tracking almost 1/3 behind last year's pace (which wasn't very good in its own right). Conversely, Canadian wheat exports (excluding durum) are tracking about 2% ahead of last year.
Simply put, the market seems to have priced in the somewhat bullish production estimates from StatsCan, but they've also accounted for a relatively neutral-to-bearish stocks report. Apart from the WASDE report on Wednesday, September 12th, we'll also be watching for numbers in StatsCan's satellite-based production estimates out a week later on Wednesday, September 19th.
Source: Alberta Wheat Commission
AWC and Sask Wheat Announce More Than $1.6 Million In Combined Research Funding
4 months ago
-
The Alberta Wheat Commission (AWC) and Saskatchewan Wheat Development Commission (Sask Wheat) are pleased to announce combined funding of more than $1.6 million over three years in innovative wheat research aimed at improving wheat production and outcomes for farmers.
The commissions are funding this research through the Ag Funding Consortium (AFC), a partnership of 13 organizations established to create a one-window approach for agricultural research and development funding in Alberta.
Some of the highlights of these projects include stripe rust surveillance to improve resistance in regional wheat varieties, developing a reliable method of gene editing in wheat that could simplify the breeding process, and improving nitrogen (N) use efficiency in Canadian wheat, among several other cutting-edge topics.
"Investment in wheat research remains our highest priority," said Kevin Bender, AWC Chair. "Putting check-off dollars into innovation helps ensure farmers continue to have access to the best methods and results possible, ultimately resulting in better returns."
"These projects have the potential to bring major benefits to farmers across Western Canada," said Sask Wheat Chair Laura Reiter. "We're proud to partner with the Alberta Wheat Commission to invest on behalf of farmers in projects which will lead to improved wheat varieties and agronomic practices."
Plenty to Learn at November Symposium
4 months ago
-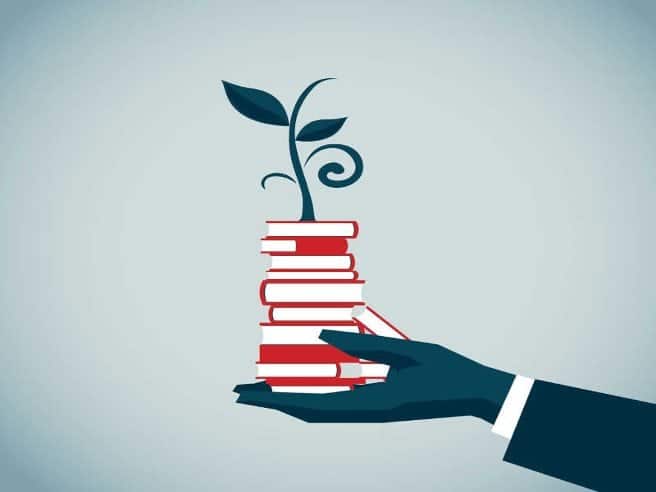 The 9th Canadian  Workshop on Fusarium Head Blight and 4th Canadian Wheat Symposium held in Winnipeg this fall is shaping up to be an event not only for scientists and those in the ag technology sector, but one farmers and producers will find of value as well.
"Being in Winnipeg, on the Prairies, I would love to see more producers come to this," says Tom Fetch, event co-chair and research scientist for Agriculture and Agri-Food Canada. "I think they would find a number of things that would be helpful, [like] revolutionary ideas in technology that they could start using on their farm."
Fetch looks after the wheat symposium side of things. Tom Gräefenhan of the Canadian Grain Commission is looking after the Fusarium head blight side of the event. Fetch said the two have been working on the event for close to a year now to get everything in order.
Each day will start with a plenary session. After that, attendees can attend any of the sessions throughout the day.
There are a total of five sessions for both wheat and fusarium head blight, running the first and second day in the afternoon. On the third day, the conference finishes at noon.
The first day will focus on breeding and genetics, with the second day focusing on the technology side of things. Day 3 will include a focus on remote sensing technology.
Steve Shirtliffe from the University of Saskatchewan will talk about drones and Heather McNairn with Agriculture and Agri-Food Canada is going to address the use of satellite images in growing wheat.
What's New?
In terms of what's new for attendees to expect, Harvey Brooks from the Saskatchewan Wheat Commission will offer a breakdown of industry funding and how that might be changing. Another highlight Fetch points out is the Grains and Health session with Yanni Papanikolaou from Nutritional Strategies Canada as the keynote speaker.
New this year is a session about wheat production and management, with a speaker from SeedMaster focusing on new technologies for producers like robotics.
The 9th Canadian Workshop on Fusarium Head Blight and 4th Canadian Wheat Symposium will be held at the Fairmont in Winnipeg, Nov. 19-22, 2018.
Registration is now open. For more information visit cwfhb-cws.com.
Cash Advance Program Provided By Alberta Wheat Commission will Launch September 1
4 months ago
-
The Alberta Wheat Commission (AWC) and Agriculture and Agri-Food Canada (AAFC) are pleased to announce another competitive option for Alberta's crop, livestock and honey producers to help manage cash flow throughout the year. Beginning September 1, 2018, AWC will provide cash advances through FarmCash under AAFC's federal Advance Payments Program (APP).
APP is a federal loan guarantee program which provides agricultural producers with easy access to low-interest cash advances up to $400,000 per program year based on the value of their agricultural product, with the Government of Canada paying the interest on the first $100,000 advanced to a producer and the remaining $300 thousand at a low interest rate.
FarmCash will offer interest free advances and low interest rates on 45 commodities, including all major crops, livestock and honey, through a fully automated and efficient web-based platform. The Alberta Wheat Commission will administer the program which is designed to help producers meet their financial needs, cash flow obligations and increase marketing opportunities to improve profitability.
"AWC believes that like any management tool, farmers need options," Kevin Bender, AWC Chair. "By launching FarmCash, AWC saw an opportunity not only to introduce a new competitive option into the market but also to better serve Alberta's farmers and help improve long-term profitability."
AWC is committed to administering a fully transparent and accountable business model where 100 per cent of any proceeds from the program will be used to benefit the entire agriculture industry in Alberta.
"Ensuring our programs continue to respond to the needs of farmers remains a priority for our Government," Lawrence MacAulay, Minister of Agriculture and Agri-Food. "With its established relationships in the province, AWC is well positioned to offer Alberta farmers an additional option for cash advances that will help producers meet their needs and grow their businesses."
AWC encourages farmers to sign up to receive notifications here or to call 1-855-376-2274 to learn more about the program. AWC is approved as an official administrator of the Advance Payments Program by Agriculture and Agri-Food Canada.
Canada Resumes Wheat Sales to Japan
5 months ago
-
The Honourable Lawrence MacAulay, Minister of Agriculture and Agri-Food, and the Honourable Jim Carr, Minister of International Trade Diversification, issued the following statement July 23 on the announcement by Japan's agricultural ministry that it had lifted the temporary suspension of trade in Canadian wheat:
"The Government of Canada welcomes the decision by Japan's Ministry of Agriculture to lift the temporary suspension on imports of Canadian wheat, following its own thorough scientific testing of Canadian wheat shipments. The decision by Japan's Ministry of Agriculture and the already-announced decision by South Korea on June 26, 2018 to resume shipments reaffirms the excellent quality and consistency of Canadian wheat. This marks an end to all international trade actions arising from Canada's announcement of an isolated discovery of unauthorized genetically modified wheat in southern Alberta on June 14, 2018.
"Based on extensive scientific testing at that time, the Government of Canada concluded that this unauthorized wheat is not present in the food or animal feed system, or anywhere other than the isolated site where it was discovered. Officials worked quickly and collaboratively with Japanese authorities to provide the necessary information to secure this positive outcome. Canada is a safe and reliable global supplier of wheat. Canadian wheat production in 2017 was 30 million tonnes across an area of 22 million acres, making it one of the largest field crops in Canada. Canadian exports of wheat globally are valued at approximately $6.6 billion annually."
AWC Announces $175,000 in Agronomy-Related Research Funding Through Integrated Crop Agronomy Cluster
5 months ago
-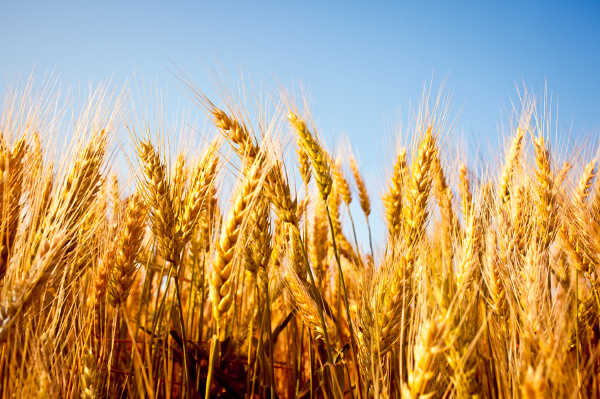 The Alberta Wheat Commission (AWC) is pleased to announce funding commitments of $175,000 over five years through the Integrated Crop Agronomy Cluster (ICAC) to five research projects aimed at developing leading edge agronomic practices for farmers.
Federal Agriculture Minister Lawrence MacAulay recently announced $6.3 million in funding through Agriculture and Agri-Food Canada's CAP program to add to ICAC's total investment of $2.6 million.
"AWC invests in cutting edge research that has the potential to improve crop performance," said Kevin Bender, AWC Chair. "The goal of our investments through ICAC are not only to strengthen agronomic outcomes but also to increase long-term profitability for farmers."
Chaired by the Western Grains Research Foundation (WGRF) and formed by cropping groups across Canada, ICAC is a cross-commodity agronomy cluster initiative aimed at encouraging increased investment in agronomy-focused innovation. ICAC takes a whole-farm approach to regional and national needs and long-term sustainability innovation including soil, water, air and economics.
AWC-funded projects through ICAC investment include:
$20,000: Coordinated monitoring of field crop insect pests in the Prairie Ecosystem
$5,000: Prairie Crop Disease Monitoring Network
$50,000: Crop sequence effects on fusarium head blight of cereals
$50,000 Development of decision support tools for Fusarium Head Blight Management in Western Canada
$50,000: Optimizing systems productivity, resilience and sustainability in the major Canadian ecozones
AWC looks forward to providing project summaries and updates as they become available.
Source: The Alberta Wheat Commission