FarmCash Launches Spring Online Version With New Time Saving Features
3 days ago
-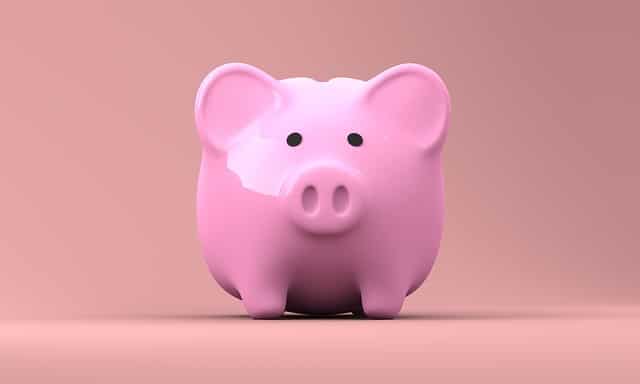 FarmCash launched its new online platform for the spring advance May 14. With several new time saving features, this step-by-step, web-based system makes it easier than ever for Alberta producers to apply. FarmCash offers Advance Payment Program (APP) advances on more than 45 commodities with a reduced interest rate of prime minus 0.5 per cent.
The new platform offers:
The ability to accept e-signatures;
An automatic calculator for eligible funds;
The option to have FarmCash collect priority agreements on your behalf;
A document upload feature.
"As we were developing the latest version of the online platform, we pin-pointed areas that could be time consuming for applicants and came up with solutions that will speed up the application process," says Syeda Khurram, FarmCash Chief Operating Officer. "At FarmCash, our mission is to provide farmers with a tool that helps increase profitability, but if we can make the process as simple and easy as possible, that's even better."
Farmers may also apply through the downloadable PDF version that was launched in April, call our office or apply in person at the address listed below.
Following news that the federal government plans to increase advance limits, FarmCash is also working with Agriculture and Agri-Food Canada to implement the changes. Advance limits will increase from $400,000 to $1 million on all commodities. The interest-free portion will also increase from $100,000 to $500,000 on canola only, while the current $100,000 interest-free maximum will remain on all other commodities. FarmCash looks forward to informing farmers when the changes come into effect.
"Advance limits will remain at $400,000 with $100,000 interest-free while implementation details are sorted out. But farmers who are seeking the higher advance should contact FarmCash at 1-855-376-2274 or send an email [email protected] and we will process your request as soon as the new limits are implemented. We look forward to issuing the increased advance as soon as it becomes available," Khurram said.
FarmCash is a competitive cash advance option under the federal government's APP program and is owned and operated by the Alberta Wheat Commission. For more information or to apply, visit farmcashadvance.com.
Source: Alberta Wheat Commission
Crop Scientists Help Crack the Durum Wheat Genome
1 month ago
-
A year after University of Saskatchewan researchers played a key role in decoding the genome for the bread wheat variety Chinese Spring, they've done it again — this time in durum.
USask researchers played a key role in an international consortium that has sequenced the entire genome of durum wheat—the source of semolina for pasta, a food staple for the world's population, according to an article published today in Nature Genetics.
"This ground-breaking work will lead to new standards for durum breeding and safety of durum-derived products, paving the way for production of durum wheat varieties better adapted to climate challenges, with higher yields, enhanced nutritional quality, and improved sustainability," said Luigi Cattivelli of Italy's Council for Agricultural Research and Economics (CREA).
In an exciting discovery, USask plant breeder Curtis Pozniak, along with University of Alberta scientists Gregory Taylor and Neil Harris, identified the gene in durum wheat responsible for accumulation of cadmium, a toxic heavy metal found in many soils. The USask team discovered how to significantly reduce cadmium levels in durum grain, ensuring the safety and nutritional value of the grain through selective breeding.
The durum wheat genome is four times as large as the human genome. The team has for the first time assembled the complete genome of the high-quality Svevo variety.
"We can now examine the genes, their order and structure to assemble a blueprint that will provide an opportunity to understand how the genes work and communicate with one another," said Pozniak. "With this blueprint, we can now work quickly to identify genes that are responsible for the traits we select for in our breeding programs such as yield, disease resistance, and nutritional properties."
The research involved more than 60 scientists from seven countries. The work was co-ordinated by Cattivelli and included corresponding authors Pozniak of USask and Klaus Mayer of the Helmholtz Zentrum München (Germany), as well as researchers Aldo Ceriotti and Luciano Milanesi of Italy's national research council CNR and Roberto Tuberosa of the University of Bologna (Italy).
Durum wheat is mainly cultivated in Canada, Europe, United States, and South Asia, and remains a key crop for small farms in North and East Africa, as well as the Middle East.
"This is an exciting development for durum farmers as it will mean wheat breeders will be able to produce varieties with improved yields and resistance to disease, pests, and environmental stressors quicker than before," said Laura Reiter, Chair of the Saskatchewan Wheat Development Commission board of directors, who farms near Radisson, Saskatchewan.
"The investment in this research on behalf of Saskatchewan durum farmers is expected to lead to productivity gains and will allow them to capture opportunities in markets that desire the high-quality grain that Saskatchewan farmers produce," she said.
Durum wheat, mainly used as the raw material for pasta and couscous production, evolved from wild emmer wheat and was established as a prominent crop roughly 1,500 to 2,000 years ago in the Mediterranean area.
The scientists compared the durum wheat sequence to its wild relative and were able to reveal genes that humans have been selecting over the centuries.  The team uncovered a loss of genomic diversity in durum wheat compared to its wild wheat relative, and they've been able to map these areas of loss and precisely recover beneficial genes lost during centuries of breeding.
"We can now see the distinct DNA signatures that have been so critical to the evolution and breeding of durum wheat, enabling us to understand which combination of genes is driving a particular signature and to maintain those target areas of the genome for future breeding improvement," said Marco Maccaferri, lead author of the manuscript.
As pasta is a staple for the world's population, industries are asking for more, safer, and higher-quality durum wheat.
"Having this durum wheat high-quality genome sequence enables us to better understand the genetics of gluten proteins and the factors that control the nutritional properties of semolina. This will help to improve pasta quality traits," said Italian scientist Ceriotti.
Wheat Growers Announces New President
2 months ago
-
The Western Canadian Wheat Growers Association is pleased to announce the election of a new president.
At the March Board meeting, Gunter Jochum (Manitoba) was unanimously elected as the next President.
"I'm honoured to have the trust of the Wheat Growers Board of Directors to represent this dedicated group of people. Wheat Grower members across Alberta, Saskatchewan and Manitoba are some the most dedicated people that I have had the pleasure of meeting. Our Board of Directors embodies this dedication towards strong agriculture public policy that supports and builds our agriculture economy," stated Gunter Jochum.
The Wheat Growers Directors are a voluntary board, that regularly meet to advocate for wheat producers at all levels of government, seeking market-based decisions to the challenges faced by today's farming community.
"On behalf of the Board of Directors, I would like to take this opportunity to thank Levi Wood, the outgoing President, for his years of dedicated service to the Wheat Growers. He has left big shoes to fill and I'm grateful that he remains on the Board to provide his wisdom and insights," closed Jochum.
Source: The Western Canadian Wheat Growers Association 
Protein Premiums For Wheat
3 months ago
-
The 2018 crop year featured a strong protein premium for wheat, in particular hard red spring wheat. Neil Blue, provincial crop market analyst with Alberta Agriculture and Forestry, looks at the situation with protein premiums on wheat in 2019.
Blue says that wheat protein premiums this crop year have dropped back to below average levels due to increased supply of higher protein wheat in the world. These crops include the dryness-reduced U.S. hard red winter wheat crop as well as European and post-Soviet state crops.
"In Alberta, this year's protein premium is around two cents per bushel per one-tenth per cent of protein," says Blue. "Although, the protein premium may vary from one buyer to another."
"Some buyers may quote that protein premium as 10 cents per bushel for a half percentage point of protein. Last spring, the protein premiums for wheat were historically high, averaging about five cents per bushel per one-tenth per cent protein point."
He adds that for an individual buyer, the protein premium may differ at different protein levels. "For example, last year for some half-point protein increments, the premium was as high as eight cents per bushel per one-tenth point of protein. Over the last several years in Alberta, the average protein premium for wheat has been from 3.5 to 4 cents per bushel per one-tenth per cent protein level."
As for some marketing strategies, Blues says that taking representative samples as grain is placed into storage and using the Canadian Grain Commission's (CGC) Harvest Sample Program are a good start.
"There is no charge for the program during the harvest sample submission period, and the CGC provides for wheat the grade, protein and DON levels as well as the falling number," he explains. "Although considered unofficial, that CGC grading information can then be used as a reference by producers in their marketing."
The next step is shopping around widely to learn how buyers are grading your wheat and also learn the grade, protein and other grade aspect price differentials that each buyer is applying.
"On that note," says Blue, "I realize that producers have encountered variations from buyer to buyer in grading, but I advise that producers should try to collect as much information about buyers' prices as possible on which to base their sale decisions."
Blue adds that producers who disagree with an assessed grade on delivery to a licensed primary elevator can request that a sample from that load be sent to the CGC for a grade assessment. "That grade will be the final grade for settlement. I know that producers are reluctant to challenge a grade factor, but that is a right of producers and the method that should be acceptable to buyers to maintain good relationships with producers."
For more information about wheat protein premiums, contact Neil Blue at [email protected] or 780-422-4053.
Source: Government of Alberta
Retailers, Growers Protect Midge Tolerant Wheat
4 months ago
-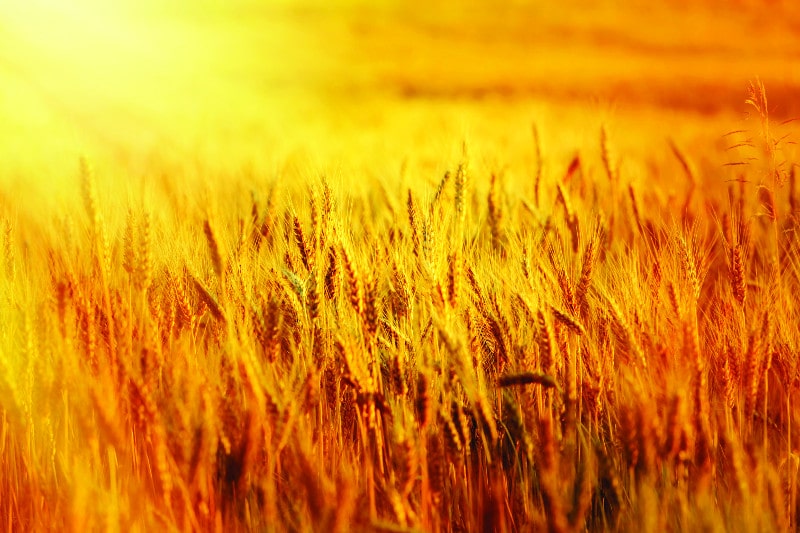 As more midge tolerant wheat varieties become available to help Alberta growers defend against the orange wheat blossom midge, protection of Sm1— the one and only midge tolerance gene — is increasingly important. Proper stewardship takes the combined effort of retailers and growers to ensure the technology remains viable well into the future.
Lee Markert has been growing certified midge tolerant wheat seed on his 5,000-acre pedigreed seed farm near Vulcan since its launch in 2009. His success is two-fold with the specific varieties — strong yield and natural midge tolerance through the Sm1 gene.
The dual attributes are attractive to Markert, who is also an advocate of the midge tolerant wheat Stewardship Agreement. "I think it's absolutely necessary," he says of the agreement that requires retailers and growers to use the technology responsibly.
"As we see certain resistance breakdowns in agriculture, it's very important to be cognizant of what could happen if we aren't concerned with the resistance. The Stewardship Agreementhad the right mindset from the beginning."
The agreement, which has been in place since the launch of midge tolerant wheat, went online for the 2018 growing season. The first year for tracking the movement of certified midge tolerant wheat seed from production to the farmer with a web-based system has proven to be a success. The Midge Tolerant Wheat Stewardship Assurance Site (MTWSAS) is used by seed distributors, seed retailers and seed growers to create electronically signed Stewardship Agreements and to post sales transactions.
Use It (Properly) Or Lose It
In order to sell Midge Tolerant Wheat seed, retailers must complete an online training program, which takes about 20 minutes, and sign a Retailer Agreement. They must also make sure the growers they are selling to have signed an agreement and understand their responsibilities. Limiting the use of farm-saved seed to one generation past certified ensures that the refuge stays at an effective rate; the refuge in farm-saved seed may change substantially over multiple generations and not provide adequate protection. By adhering to the refuge system, research scientists estimate it will take between 90 and 100 years for resistance to break down.
For Markert, this education is critical to his customers and he doesn't mind spending extra time to tout the benefits.
"Farmers are generally striving to be good stewards of the land and industry," he says. "The issue of midge is an educational disconnect only because some have never dealt with resistance in the past. It's pretty easy to get across the importance of the Sm1 gene to the vast majority of growers. If we don't preserve it, we could lose it forever. The ramification could be pretty devastating, especially in certain geographies in Canada."
Agreements for both retailers and growers are digital and evergreen, meaning a person only must sign once and that will allow them to purchase midge tolerant wheat varieties now and in the future without going through paperwork every time. In addition, retailers can track sales online through the MTWSAS. As an added benefit, the retailer training is also approved for CEU credits by Certified Crop Advisors as well as the Alberta Institute of Agrologists.
Growers Value Stewardship Agreement
One of Markert's customers is Elaine Bellamy who farms 10,000 acres near Strathmore in Wheatland County. For her, planting such midge tolerant wheat varieties and adhering to the Stewardship Agreement makes good sense.
"There's value because I am eliminating the use of a pesticide on my grain and a cost I could possibly face," she says. "It's also really difficult to scout for midge because the window is so narrow. If you're out at night and the wind is blowing you won't see them, and if you have many fields you won't get to them all in time."
For Bellamy, she hasn't had serious issues with midge since 2009, and she intends to keep it that way. After all, the technology could be rendered ineffective if not properly handled by farmers. Her hope is that other farmers will follow midge tolerant wheat protocols for agronomic and business reasons.
"There's just so many risks to farming, if you can mitigate one of those risks at a minimal cost, why wouldn't you?" she says.
For more information about midge tolerance and the Stewardship Agreement, visit midgetolerantwheat.ca.
New Eastern Wheat Class Offers More Flexibility for Producers, Industry
5 months ago
-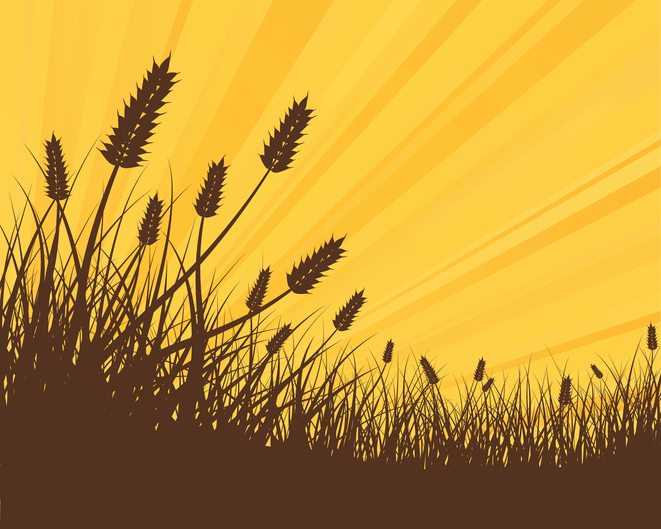 The Canadian Grain Commission is updating its Eastern wheat class structure to meet the evolving needs of the Canadian grain industry and increase flexibility for producers, breeders, processors and handlers.
Effective July 1, 2019, the Canada Eastern Other Wheat (CEOW) class will be created to provide a class for varieties with unique characteristics and allow producers to take advantage of special contracted varieties.
At the same time, the following wheat classes will be removed to reduce the cost of grain segregation in the commercial handling system:
Canada Eastern Red (CER)
Canada Eastern Hard White Winter (CEHWW)
Canada Eastern Soft White Spring (CESWS)
Canada Eastern Hard White Spring (CEHWS)
Producers will still be able to grow the varieties assigned to these classes and deliver them under contract to the Canada Eastern Other Wheat (CEOW) class.
These changes to the Eastern wheat class structure were recommended by the Eastern Standards Committee, which represents stakeholders from across the grain value chain, to help facilitate the introduction of unique opportunities for producers and the grain industry.
Alberta Wheat Commission Announces New Director-At-Large
5 months ago
-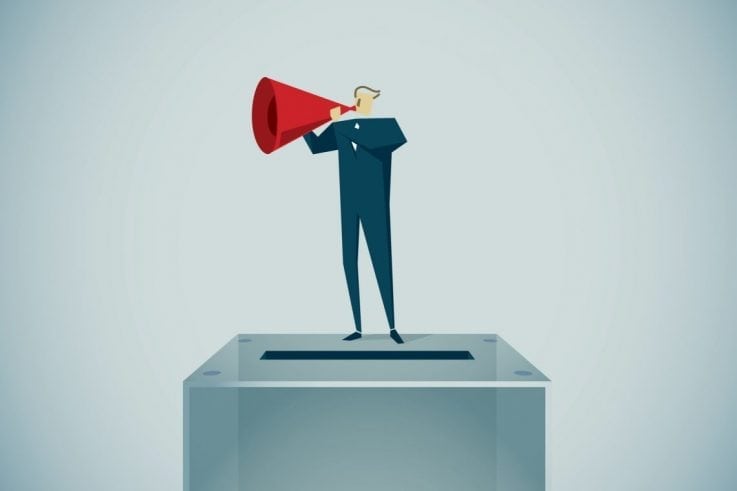 The Alberta Wheat Commission (AWC) is pleased to announce that Janine Paly, who farms near Thorhild, is joining its board of directors filling the director-at-large role. Paly's role will officially start following AWC's annual general meeting (AGM) at FarmTech on January 30, 2019.
Paly takes over the director-at-large role from Kevin Bender who completes his final term following AWC's AGM. Bender served as a board member since AWC's launch in 2012.
"I am honoured that farmers have put their confidence in me to take on this important leadership role," said Paly. "As a farmer, I've watched the sheer strength of this organization grow and I'm excited to bring the unique perspectives I've gained throughout my career to continue building on that."
The director-at-large election took place across a series of regional meetings AWC held throughout Alberta in November and December with the final meeting taking place yesterday in Lethbridge. Farmers were given the opportunity to vote via travelling ballot box system. Votes were counted today at the Prairie Cereals Summit in Banff.
With the end of Bender's term upcoming, the commission looks forward to announcing its new leadership following the AGM.
Source: Alberta Wheat Commission
A Follow Up and Information on Seed Value Creation
5 months ago
-
If you haven't already heard the term "seed value creation", you will. Over the past number of years, a group from across the seed industry, including farmer organizations, have been exploring ways to strengthen the investment in wheat breeding. With the volume of noise farmers are bombarded with, not many realized this was happening until Agriculture and Agri-Food Canada (AAFC) and the Canadian Food Inspection Agency (CFIA) started consultation meetings in late November to get input on several royalty models. If any changes are eventually made, they wouldn't be until 2020.
The larger farmer population is just joining the conversation, although there are ways to gain information, and share your views.
At the bottom of this article, links are provided to an online survey.
Wheat Growers would like to hear from you – [email protected], (306) 955-0356.
On Wednesday December 19th there is a webinar on Seed Value Creation (information to join is below).
AAFC / CFIA will continue consultations throughout the winter.
After the first of four consultation meetings held in past weeks, the Wheat Grower Board felt it important to put an early indication out regarding their views. Although we wanted to learn through participation in the consultations, we knew we stood for investment in research and breeding. Our press release quoted Gunter Jochum, Manitoba farmer, Director of the Wheat Growers, and participant of the first consultation in Winnipeg November 23rd, as stating, "Why wouldn't farmers want both public and private breeders to develop new wheat varieties to provide more technology and choice?" It went on to say "As farmers, we don't feel the status quo is good enough, and want improvements including more investment, innovation and competition." Levi Wood, President of the Wheat Growers, "Competition is good, so if a new system encourages and facilitates more of it, we feel confident it's a move in the right direction."
Here's a quick summary;
Why do we need any change as we're still generating new varieties? After all, there are 18 new cereal varieties registered for 2019, across seven classes/crop combinations, and six companies. In terms of private breeding, Syngenta has been breeding in Canada for many years through their acquisition of AgriPro, although a recent report stated they were putting their North American hybrid program on hold, and entering Europe first. Bayer has recently established a program in Saskatoon, and plant breeders' rights (PBR) passed in 2015 enabled the formation of LCRC (CANTERRA and Limagrain) which brings germplasm from their international inventory. So what's the problem?
The issue is not just that we can do more, but we're at risk of losing competitiveness. The current system is vulnerable. To be sustainable, the public wheat breeding system should be able to stand on its own. The six companies bringing new products to market in 2019 are mostly pulling from the public breeding program. And several estimates provided at the consultation meetings indicate only 10% of breeding costs may be covered by the royalties that go back to the breeders (an estimate being confirmed). Public breeding programs would benefit from a new royalty scheme as they're the breeders, so any new royalty would go back to the them (as per licensing agreements they have).
Private breeders, encouraged by PBR, are unlikely to stick around if royalties don't even cover costs. This could be framed as a discussion about how much of a "public good public", breeding should be. Although, if it is considered a public good, without the need to be profitable, it'll be difficult to attract private investment to compete. If public breeding programs lose taxpayers' support in future decades, will farmers want to foot the whole bill, and even if they do, will those programs keep Canada competitive with wheat growing competitors that have both public and private programs and technology?
Solutions are being explored. Incremental investment could be from a variety of sources:
Get government to pay more: That's likely wishful thinking in today's environment.  AAFC says it won't pull out of wheat research although wants to focus more on core "discovery upstream science and research". Perhaps they'd be willing to match growers' contributions as they do in some countries?
Get growers to pay more into check-offs: Growers are tiring of "check-off" fatigue. They also contribute via rail RME overpayments that go to WGRF which funds some breeding, as well as being a taxpayer (government assets at AAFC and universities).
Have royalty models which will help close the gap in breeding funding. After two years of discussions, two models recommended by the Grains Roundtable are what the consultations were asking about, while capturing any other ideas.
Trailing royalty on farm saved seed (FSS) i.e. paid on the use of seed originating from certified seed.
End Point Royalty (EPR) paid on grain delivered, regardless whether it was grown from certified seed or FSS. Rebates would be made if certified had been used.
*Although values vary depending on what varieties would be used, a rough estimate at this point was $1-2 per acre.
*Varieties not protected by PBR (pre-Feb 2015) could continue to be used royalty-free.
Encourage private organizations to fund breeding even if that's not their core business, as they see it as necessary for their business, considering there's a lack of it currently. PepsiCo funded oat breeding for years before finally stopping.
Some grower organizations have looked at a grower owned breeding company in the past. Surely owners would want the business to be profitable, so still require solutions.
Find a way for consumers to pay more, and funnel those funds back to breeding somehow.
What other ideas do you have?
Don't let those who have a negative view of Ag corporations blur your view of the good work that has been done by our public breeders at Ag Canada and Universities. Their programs need help as does the wheat breeding sector overall. This is not about delivering a canola model for wheat, although many farmers like the profits canola has and continues to deliver. This is about establishing a "built for Canada" cereal solution. Let's park the conspiracy theories, and work together to develop a model that enhances public breeding, while encouraging private investment. Let's ensure we have access to new technology, including traits and specifications that may be developed outside the public program.
We can choose from, build on and customize from what other countries have tried. They'd used a variety of systems, with varying degrees of success.
The actions and results of Canada's wheat competitors indicate the system needs to change. Our own results indicate it, value chain groups including farmers agree, as do the academics. A challenge with breeding is that it has always had a lag time for results. We have technology like CRSIPR and new breeding tools that will help speed up the actual targeted field results. UPOV91 adoption has demonstrated investment will come with proper policies. Let's not delay any further, the next step in that evolution. Let's allow our private breeders to thrive, and private one of all sizes to be profitable. Let's have farmers, breeders both public and private, and government create a Canadian-made model including the processes to manage it more effectively and efficiently. Let's learn from those who have implemented systems already, and borrow with pride as is appropriate and advantageous to Canada.
A balanced yet competitive public AND private breeding environment, supplemented by check-offs (including government matching to some level), and backed by AAFC and university core research, can make for a much healthier wheat market in Canada.
And whatever is decided, it should be simple, and cost effective to administer. Farmers need to understand their costs, where their contributions go. They need to understand any royalty system as that impacts their direct cost. And they deserve to understand where their check-offs and rail overpayments go.
Wheat Growers are issuing a call to action. Please engage in this discussion, as we all need to voice our opinions.
Here's some further information:
Presentation from early 2018, at meeting where varieties are recommended for registration.
On Wednesday December 19th at 10:00 AM – 11:00 AM CST there's a webinar on Seed Value Creation:
Please join my meeting from your computer, tablet or smartphone https://global.gotomeeting.com/join/327086077
You can also dial in using your phone:
Canada: +1 (647) 497-9391
Access Code: 327-086-077
Here's a website with the information used in the previous point.
Read this article about Seed Value Creation.
AAFC/CFIA Slide Deck re: Stakeholder Engagement for Value Creation Models (presented December 6, 2018)
Here's online survey's others are conducting:
Farmers' attitude towards funding wheat research (University of Regina). This is a survey about your attitude towards different ways of funding additional wheat research and breeding in Canada. This study will be used to inform future government policy initiatives related to wheat variety development. Your participation will involve a completion of a 20-minute on-line survey. Your identity and the information you provide will be kept completely confidential. There will also be a draw for an IPad as part of the survey. If interested in participating in the survey, send [email protected] an email and she will send an invitation to the survey with your personal link.
Views can be submitted to AAFC / CFIA:
Carla St. Croix AAFC: [email protected] (613) 773-1221
Anthony Parker CFIA: [email protected] (613) 773-7188
Source: Western Canadian Wheat Growers Association
On The Way To Nitrogen-Fixing Cereals
6 months ago
-
Cereal crops that fix their own nitrogen? Achieving this dream could result in major benefits for agriculture and the environment.
Scientists around the world are pursuing this goal, including a group in Alberta. The Lethbridge-based researchers have already made impressive advances towards developing nitrogen-fixing triticale plants as a first step to creating other nitrogen-fixing cereals.
"The idea of nitrogen-fixing cereals is not new. The discovery in the late 1880s of symbiosis between nitrogen-fixing bacteria and legumes spurred the eventual question of whether it is possible in non-legume plants, including cereals. However, the path from the idea to its successful realization is in this case quite bumpy," says Dr. Alicja Ziemienowicz, a research biologist with Agriculture and Agri-Food Canada (AAFC) and an adjunct professor at the University of Lethbridge. She is co-leading this nitrogen fixation research with her AAFC colleague Dr. François Eudes.
"There are three biotechnological approaches for biological nitrogen fixation in cereals, and all require genetic engineering of bacteria or plants or both," she explains. "The first one is to create rhizobium-legume-like symbiosis in cereals; in other words, to convince rhizobia and cereals to form an interaction similar to the interaction of rhizobia with legumes. The second approach aims at improving bacteria that live inside cereal plants or in the soil right next to cereal roots so these bacteria can perform nitrogen fixation more efficiently."
However, these two strategies would rely on the use of bio-fertilizer inoculants, which are not always as effective as crop growers would like and are not as convenient as having the trait in the seed.
"When I joined the team of Dr. François Eudes at AAFC's Lethbridge Research and Development Centre about five years ago, we decided to take the third approach to the biotechnological solutions for the nitrogen fixation problem," adds Ziemienowicz. "This approach is perhaps the most challenging one but also the most promising. It involves the direct transfer of bacterial nitrogen fixation (nif) genes into the plant."
Ziemienowicz is an expert in this type of research and has been working on development of better technologies for plant improvement for over 20 years. She is excited to be applying her knowledge and skills to nitrogen fixation in cereals "to achieve practical and applicable outcomes in a research area that is so important for Canadian and global agriculture."
"Many have labelled nitrogen-fixing cereal crops as the 'holy grail,'" notes Lauren Comin, research manager with the Alberta Wheat Commission (AWC). "Nitrogen-fixing cereals could bring a lot of significant benefits. First of all is the benefit to the farmer's profit. Obviously producers would save money by reducing input costs, and there could be time savings as well. Those benefits alone are enough for us to get excited."
Ziemienowicz states, "Nitrogen fertilizers contribute about 20 per cent of cereal crop production costs, not including costs of fertilizer application: fuel, machinery, labour. Cereal crops capable of fixing nitrogen for their own needs will reduce crop dependence on nitrogen fertilizers, and will increase their performance and productivity in nitrogen-deficient soils."
Both Comin and Ziemienowicz point out that nitrogen-fixing cereals would also contribute to sustainability. "There is an ever-growing interest in sustainability from those on the farm and off the farm. Plants that could fix all or some of their nitrogen would mean fewer synthetic applications, less nitrogen loss to the atmosphere and less leaching into the waterways," says Comin.
Ziemienowicz explains that not all of the applied fertilizer is actually used by the crop, and the unused portion can cause problems including pollution of water sources for humans, livestock and aquatic species, and emission of nitrous oxide, a very potent greenhouse gas. In addition, production of synthetic nitrogen fertilizers is very energy-intensive and generates carbon dioxide.
"So, although nitrogen fertilizers provide farmers with great tools to increase cereal crop productivity, they come with costs that are a burden both for farmers and the environment," says Ziemienowicz. "It is generally recognized that the introduction of biological nitrogen fixation into cereals and other major non-legume crops would be one of the most significant contributions that biotechnology could make to agriculture."
Substantial Progress
Eudes and Ziemienowicz began this research in 2014 with a two-year proof-of-concept study, funded by AWC and Alberta Innovates. Last year's research was funded by AWC and the Saskatchewan Wheat Development Commission. Recently, the research was approved for three-year co-funding by all three of these agencies. In this upcoming work, Ziemienowicz and Eudes will be collaborating with AAFC wheat breeders Drs. Robert Graf and Harpinder Randhawa.
"We are open to investing in the full spectrum of available technologies," notes Comin. "Technology changes really quickly in farming just as in any other industry. So we need to make sure that Alberta producers have every possible tool in their toolbox and that they keep up with technology changes."
Ziemienowicz and Eudes' research so far has involved triticale. "Most procedures that we employ in this project work more efficiently in triticale than in wheat," says Ziemienowicz. "Once we obtain nitrogen-fixing triticale, we will transfer this trait into wheat using interspecies breeding techniques. Moreover, lessons learned from development of this trait in triticale will help us to apply it to other crop species."
In the initial stage of their research, the research team developed tools needed for this work including an AAFC nifcluster, peptide nanocarriers, DNA delivery technology, microspore culture and regeneration, selectable markers and selection procedures, and a nitrogen-fixation assay for plant cells.
Their creation of the AAFC nifcluster is a good example of the important advances they are making. Ziemienowicz explains the ability to fix atmospheric nitrogen is limited to a small number of organisms including certain bacteria. These nitrogen-fixing organisms have about three or four genes responsible for producing the nitrogenase enzyme, which converts atmospheric nitrogen gas into ammonia, and about 10 to 12 genes that produce co-factors needed for nitrogenase activity.
"Prior to our work, biotechnologists were able to deliver only two out of 16 essentialnifgenes into plants. Recently, an Australian group reported delivery of 16 nifgenes, but each gene individually. In addition, both research efforts were done in tobacco as a model plant, and not in cereals," she says.
"The AAFC nifcluster that we developed contains all 16 essential nifgenes and two selectable marker genes (needed to maintain the nifgenes in the plant genome). The cluster was designed to allow expression of the bacterial genes in triticale and wheat plant cells."
In the next stage of the work, the researchers used their tools to move the AAFC nifcluster into triticale cells. "We deliver the AAFC nifcluster into triticale cells using a unique nanocarrier developed by Dr. Eudes' team, in particular by Dr. Trevor MacMillan. The nanocarrier is a group of cell-penetrating peptides that carry DNA cargo into a specific location in a plant cell," explains Ziemienowicz.
"We chose plant mitochondria as the best delivery place because these plant organelles offer the most optimal environment for nitrogenase production and activity. We use microspore cells (precursors of pollen) because they can be relatively easily regenerated into entire plants.
"Once the cargo-carrier nanocomplexes reach their destination, the DNA is released and integrated into the mitochondrial genomes, and the nifgenes are expressed, which leads to nitrogenase production."
Recently, the researchers have shown that all the delivered nifgenes are indeed expressed in the triticale microspore mitochondria and that the nitrogenase enzyme is produced. Plus, they have demonstrated that the nif-enriched microspores definitely fix atmospheric nitrogen. The research team is now working on regenerating nif-enriched triticale plantlets.
If all goes as expected, they will produce triticale plants that have all the characteristics of the triticale parent plus the ability to fix nitrogen.
Ziemienowicz thinks it will take at least 10 more years to develop nitrogen-fixing wheat. "We need about three years to produce and test the nitrogen-fixing triticale plants. Then, we need a few years to transfer the trait to wheat. Also, it takes years for commercialization of a plant with a novel trait."
 Looking Down the Road
Even though it is many years away, the path to commercialization could be as challenging as the scientific path to develop nitrogen-fixing cereals.
One factor will be regulatory requirements for genetically engineered (GE) products. In Canada, the Canadian Food Inspection Agency (CFIA) evaluates all plants with novel traits for safety to the environment before they can be grown or fed to livestock. The CFIA website states: "The CFIA defines a plant with a novel trait (PNT) as a new variety of a species that has one or more traits that are novel to that species in Canada. A trait is considered to be novel when it has both of these characteristics: it is new to stable, cultivated populations of the plant species in Canada; and it has the potential to have an environmental effect…. Novel traits can be developed through various techniques, including, but not limited to, genetic engineering. Examples (other than genetic engineering) are mutagenesis, gene editing, cell fusion, and traditional breeding….This product-focused approach means that not all PNTs are developed through genetic engineering, and that not all products of genetic engineering are PNTs."
"The Canadian 'plants with novel traits' approach is different from much of the rest of the world. [In Canada] it doesn't really matter what process you used [to introduce a trait]; it's whether it is a new trait that has never appeared before," explains Cam Dahl, president of Cereals Canada Inc., a not-for-profit organization that brings together partners from all sectors of the cereals value chain.
"However, there would be some significant regulatory hurdles [for GE nitrogen-fixing wheat] in other markets like the EU or Japan because of the unfounded public perception around recombinant DNA technology."
From Dahl's point of view, recombinant DNA technology has provided great benefits, both economic and environmental, in crops like corn, soybeans and canola. But he is uncertain about what the cereals industry could do to change negative public perceptions of the technology. "That's a question I have been asking for 20 years. I'm not quite sure of the answer, whether it's an issue around technology in plant breeding or technology in pesticides, herbicides and fungicides. Very often public perception does not match up with the science and what science is telling us. The gap between scientific understanding and public perception sometimes can be very large, and that is difficult to cross."
Dahl notes another consideration in commercialization. "We would have to ensure that, if a new product is commercialized, it would be done in a way that doesn't jeopardize our current exports." That would require such steps as obtaining regulatory approvals in importing countries and using identity-preserved systems to keep the GE grain separate from other grain. Another factor would be development of a policy on the low-level presence of GE crop material in grain shipments.
At present, many importing countries have a zero-tolerance policy if GE grain that has not been approved by the importing country is present at low levels in grain shipped to that country. This approach can seriously disrupt trade. Canada has been working with its international partners on alternatives to deal with this issue and has released a policy model to encourage international and domestic discussions on the way forward.
"Canada is a leader on the low-level presence issue," notes Dahl. "Through the Canada Grains Council, we are very active on pushing forward with some solutions to that issue internationally."
Despite the challenges, AWC hasn't shied away from funding Eudes and Ziemienowicz's work. "Investing in genetic engineering technology today does not mean that we'll be harvesting a GE crop in August. Developing new varieties is really a long-term game. And depending on which novel traits we're seeking, the benefits could far outweigh the perceived negatives," says Comin.
"We are very excited about the prospect of nitrogen-fixing wheat. A made-in-Alberta solution would make it all the more exciting, especially a solution that we are part of," she adds. "When we first invested in the project we did consider it high risk, but the potential benefits are significant. And we also had to consider the potential discoveries that could be made throughout the research that may also have applications that solve other problems that producers encounter. So even if the benefits wouldn't apply to wheat but maybe another crop, these serendipitous discoveries could have a high value as well."
United States – Mexico – Canada Agreement a Trade Agreement that Supports Free Market Wheat
8 months ago
-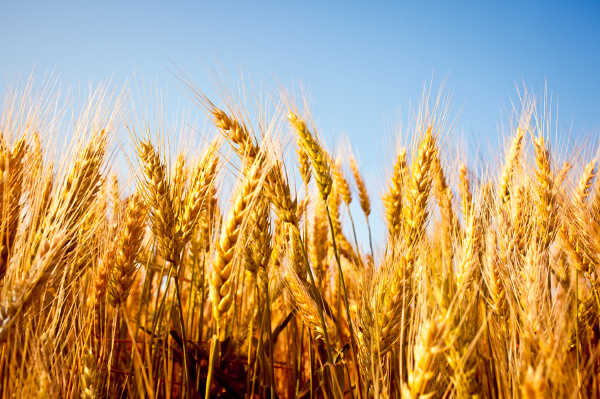 The Western Canadian Wheat Growers Association is supportive of the attention that grain – specifically wheat – has under the United States – Mexico – Canada Agreement.
"Congratulations to the Canadian trade negotiators. This agreement affirms what the Wheat Growers have been advocating for several years, namely that registered wheat varieties on either side of the border should be recognized in the other country," stated Levi Wood, President.
The Wheat Growers have collaborated with US Wheat Associates and the National Association of Wheat Growers (NAWG) US on several occasions over the past two years pushing for these changes:
•    A Call for True Free and Fair Trade – July 5, 2018
•   Wheat Growers Call for Action on Cross-border Wheat Trade – April 28, 2017
The USMCA will require legislative and regulatory changes in order to ensure that the 2019 harvest is dealt with on a level playing field. It is anticipated that this will lead to greater simplification of The Grain Act, fewer barriers to trade as well as more open and free markets.
"I would invite wheat growers, elected officials and interested parties to join us at Agri-Trade Equipment Expo 2018 in Red Deer, where we are hosting an onsite luncheon panel featuring growers from both sides of the Canada/US border to discuss a number of significant policy issues that impact farmers," said Jim Wickett, Chair.