Farm Income Estimates for Alberta
2 years ago
-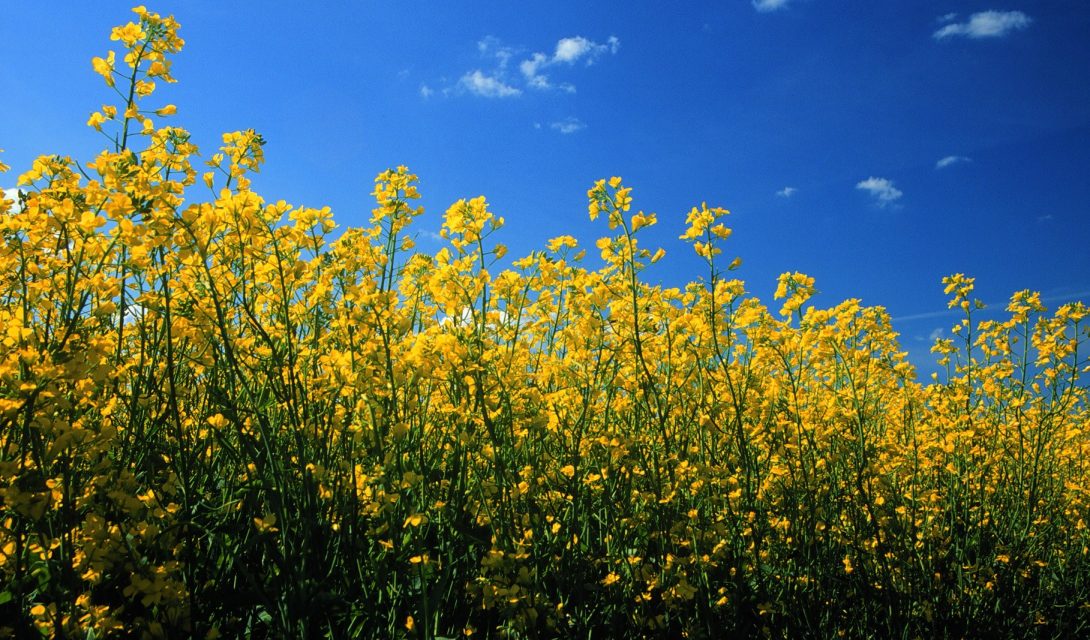 Statistics Canada has released its 2017 farm income estimates for Canada and the provinces, as well as the first quarter 2018 farm cash receipts (FCR) estimates. Roy Larsen, senior statistician with Alberta Agriculture and Forestry examines the Alberta numbers.
In 2017, Alberta had a healthy farm income situation with several records set, says Larsen. "Total FCR for the province surpassed $14 billion for the first time to $14.1 billion, a 4.5 per cent increase from 2016. Fuelling the gain were higher crop and livestock market receipts plus program payments to producers." Total FCR is the sum of crop and livestock market receipts plus program payments to producers.
Crop market receipts set a new record, up 3.9 per cent to $6.9 billion. "The growth in receipts was largely driven by higher marketing and prices, notably wheat and canola," explains Larsen. "Some of the other crops posting gains were oats and flax, with chickpeas, dry beans and corn setting new highs. Receipts for barley, dry peas, potatoes and lentils decreased."
Livestock market receipts were up 4.6 per cent to $6.4 billion, the second highest on record, says Larsen. "It is mainly due to increased marketing, notably cattle. Market receipts for cattle and calves rose 4.8 per cent to $4.8 billion, the third highest on record. Hogs were up for the first time since 2014. Posting record receipts were dairy, poultry and eggs."
Total program payments to producers increased 9.7 per cent to $764.1 million, "That was largely due to higher payments under Crop Insurance, AgriStability, AgriRecovery and Compensation for Animal Losses," adds Larsen.
Total farm operating expenses rose 3.8 per cent to a record $10.5 billion. Says Larsen, "Notable increases included livestock/poultry purchases and machinery fuel/repairs, while commercial feed and fertilizer/lime fell."
Alberta's net cash income (NCI) – the difference between FCR and farm operating expenses – increased 6.8 per cent from 2016, to a record $3.6 billion. "Likewise," says Larsen, "Realized net income (RNI), which is NCI adjusted for depreciation and is a non-cash cost, grew 10.3 per cent to a record $1.8 billion. Overall, total net income (TNI) was practically unchanged, just down marginally 0.3 per cent, at $2.2 billion."
Alberta's total FCR in the first quarter 2018 was $3.9 billion, down 5.7 per cent from the first quarter of 2017, says Larsen. "The decline was due to lower crop market receipts, down 9.4 per cent, and program payments to producers, down 31.8 per cent, more than offsetting higher livestock market receipts, which was up 3.7 per cent."
Nationally in 2017, Alberta ranked first among provinces in total FCR and cattle and calf receipts. Alberta ranked second to Saskatchewan in NCI, RNI and TNI. Alberta accounted for 22.9 per cent of the national total FCR of $61.6 billion.
For the first quarter of 2018, Alberta was second to Saskatchewan in total FCR. Nationally, receipts fell 5.3 per cent from the same period in 2017 to $15.4 billion. "The decline was not unique to Alberta, as receipts fell for most provinces," adds Larsen.
Data from the release is available via the Statistics Canada website. The tables are as follows: annual farm cash receipts (Table 32-10-0045-01), net farm income (Table 32-10-0052-01), and quarterly farm cash receipts (Table 32-10-0046-01).
For more information about these farm income estimates for Alberta, contact Roy Larsen at 780-644-1308.
Source: Alberta Agriculture and Forestry