Lyster, Whiting Honoured by Alberta Seed Growers
3 years ago
-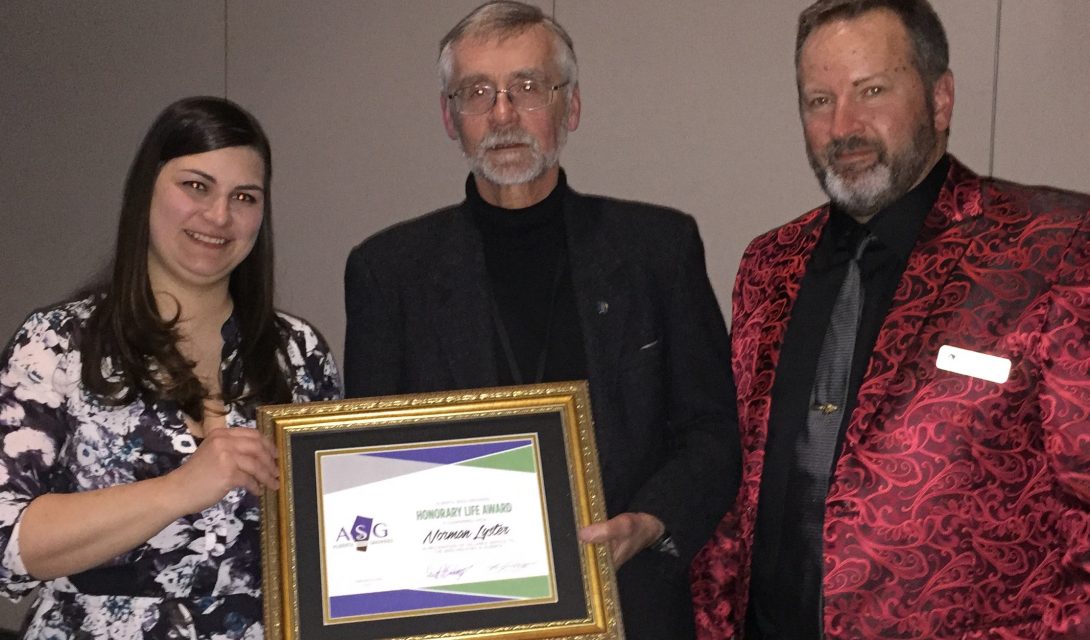 The Alberta Seed Growers honoured two individuals at their recent annual general meeting in Banff, Alta.
Norm Lyster was presented the Honorary Life Award in recognition of his valuable service to the seed industry in Alberta.
Lyster attended his first CSGA AGM in Banff as a seven-year-old in 1961 and has been involved with the Canadian Seed Growers in an official capacity since 1976.
He earned a Bachelor of Science in Agriculture, majoring in agricultural economics, from the University of Alberta, where his thesis focused on market risk and the maturing risk reduction market for feed pea producers. He also obtained an MSc Ag. in 1999, majoring in marketing and trade, under a fellowship from the Winnipeg Commodity Exchange.
Lyster has worked as owner, operator and manager of Lyster Farms Ltd. Integrated Pedigreed seed production, processing and sales since the 1980s. He is a CSGA recognized Select and Foundation Grower, and accredited grader and operator with the Canadian Seed Institute.
Lyster's involvement in the Alberta and Canadian Seed Growers has been long-running and multi-faceted. He was elected a provincial director of the Alberta branch of the CSGA in 1999 and served as national representative from 2003-2014. He was then elected president of the CSGA and served from 2014 to 2016 in that capacity. He is currently the past president of the organization.
This year, Trent Whiting was presented with the Bill Witbeck Outstanding Service Award, for his outstanding contributions to pedigreed seed production.
Whiting, Alberta/B.C. marketing representative with SeCan, has a degree in agriculture from the University of Alberta. For over 25 years, he has worked closely with seed growers in the seed industry. He started his seed career in Edmonton with UGG Forage and Special Crops in a production role. He remained with UGG/ Proven Seed until 2007, then a short time with BrettYoung before joining SeCan in the spring of 2008.
Whiting is a coach to his friends, his members at SeCan and his competitors in the industry – he has a drive to make all those around him better, and puts the needs of his members and their customers ahead of his own interests.
In his role at SeCan, Whiting helps his members and their customers choose the best products for their farms – this may not always be a SeCan product and this is noted and appreciated by all. Recently, Whiting has taken on the added responsibility of stock seed production at SeCan in the west.
Congratulations to Norm and Trent for their past and on-going contributions toward a strong seed industry in Alberta.