Legislation to re-empower agricultural commissions
3 years ago
-
The Alberta government is supporting agricultural commissions by giving producers more autonomy to choose which service-charge model works best for their industry.
The Marketing of Agricultural Products Amendment Act 2017 was tabled in the legislature today, April 11, 2017. Amendments to the act would give each commission the ability to determine whether their service charges, also known as "check-offs," should be refundable or non-refundable. Service charges are collected when an agricultural product is sold, or it is a base charge to each member of the commission.
"With this amendment, government would restore autonomy to agricultural commissions and their members," said Oneil Carlier, Minister of Agriculture and Forestry. "We want them to have the power to determine their own service-charge model, because a 'one-size-fits-all' approach doesn't make sense in today's diverse agriculture."
Legislative changes in 2009 made all commission service charges refundable and Alberta became the only jurisdiction in Canada with mandatory refundable service charges.
Under the proposed amendments, members could change their commission's service-charge model through a plebiscite.
Marketing of Agricultural Products Act (MAPA)
MAPA was established in 1965. It enables producers to create agricultural commissions, provide services and help regulate sectors within the agricultural industry. Commissions use service charges to fund operations and activities that benefit their industries, such as product marketing and promotion, trade missions and support for research.
Before 2009, agricultural commissions had the option of refundable or non-refundable service charges. In 2009, MAPA was amended to require all commissions to issue refunds of their service charges at the request of any producer members. The 2009 amendment specifically applied the mandatory refunds to the commissions for beef, lamb, potatoes and pork, which previously had non-refundable models.
MAPA also governs the Alberta Agricultural Products Marketing Council, the provincial agency that oversees the operations of marketing boards and commissions, administers regulations under MAPA and provides advice to government.
Agricultural commissions in Alberta
Alberta Barley Commission
Alberta Beef Producers
Alberta Beekeepers Commission
Alberta Canola Producers Commission
Alberta Elk Commission
Alberta Lamb Producers
Alberta Oat Growers Commission
Alberta Peace Region Forage Seed Commission
Alberta Pork Producers Development Commission
Alberta Pulse Growers Commission
Alberta Wheat Commission
Alfalfa Seed Commission
Potato Growers of Alberta
Heightened Risk from Pea Leaf Weevil in 2017
3 years ago
-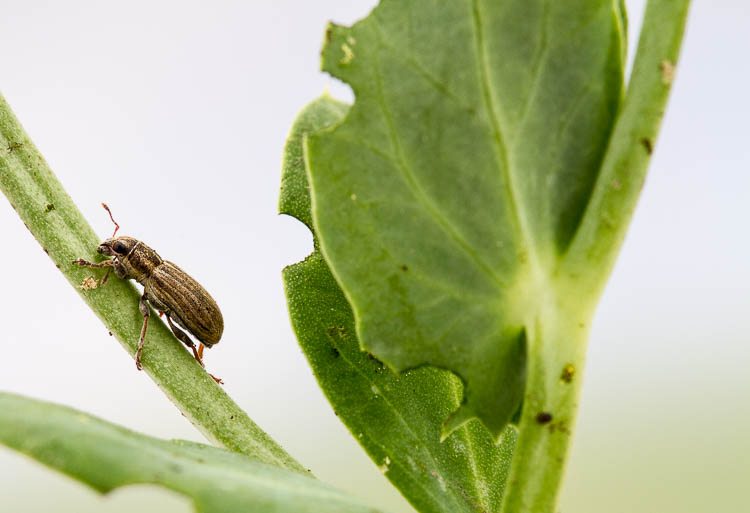 Research shows that treating pea seed with a systemic insecticide product is the most effective control measure to prevent pea leaf weevil damage.
According to a crop specialist with Alberta Agriculture and Forestry, properly inoculated annual legume crops, such as field pea and faba bean, produce most of the nitrogen they require for growth through the growing season via nitrogen fixation carried out by nodules on plant roots.
"Hence, field pea and faba bean are generally grown on nitrogen deficient soil without much, if any, additional synthetic nitrogen fertilizer," says Neil Whatley. "When the pea leaf weevil insect pest feeds on the nodules of pea and faba bean seedlings, this natural nitrogen source is greatly compromised, inhibiting optimal pea and faba bean growth throughout the remainder of the growing season as well as decreasing crop yield."
The pea leaf weevil was reported in southern Alberta in 1997 and remained for several years south of Hwy 1. Since 2013, this insect's geographic range has greatly expanded into central Alberta, extending as far north as Sturgeon County, north of Edmonton, with lower levels of feeding reported in east central Alberta.
"Given that 2016 survey levels were high in the aforementioned areas, there's a high risk of infestation in the same areas if winter and spring conditions are favourable," notes Whatley. "A potential predictor of population increase is precipitation in August. As many areas with high weevil populations in 2016 experienced August precipitation, pea and faba bean producers in these areas are advised to plan control strategies for the 2017 crop year."
After spending the winter as an adult beetle in perennial legumes, adults are attracted to annual and perennial legume crops in spring, including field pea, faba bean, lentil, alfalfa and bean. "However, egg laying only takes place in soil near field pea or faba bean seedlings, so root nodules of lentil and alfalfa, for example, are not affected. Just prior to egg laying, adult pea leaf weevil insects feed on the margins of seedling leaves resulting in a notched or scalloped leaf appearance, which is not expected to reduce yield. After hatching from eggs, the worm-like larvae proceed downward into the soil where they primarily feed on root nodules resulting in decreased nitrogen fixation by pea and faba bean plants."
Spring weather conditions can alter the timing and severity of pea leaf weevil damage, says Whatley.
"Weevils arrive early to pea and faba bean fields if warm temperatures above 20 C persist for more than a few days in late April or early May, potentially corresponding with higher yield losses. Alternatively, if cool weather occurs during the same period, yield is generally not as compromised, especially when the crop advances past the sixth node stage before the weevils arrive. In either case, field scouting is required to make control decisions on a field by field basis. It's also advised not to seed into cold soil."
Yield losses may occur when there are more than 30 per cent of seedlings (three out of 10 plants along a seed row; assess groups of 10 plants in multiple rows) with feeding damage on the clam leaf before the sixth node stage in peas. The clam leaf is the most recently emerged leaf.
"Most research hasn't shown that control of weevils using foliar insecticide prevents yield loss. The ineffectiveness of foliar spraying probably arises because weevils have already laid enough eggs to significantly damage root nodules when sprays are applied or because healthy weevils immigrate after spraying," says Whatley. "According to research on the Prairies, nodule protection is more effective when pea seed is treated with a systemic insecticide product prior to seeding. Faba bean may be similarly protected, but this requires investigation."
If feeding damage is only apparent on the older, lower leaves and not on the newer clam leaf, says Whatley, the weevil has probably already laid eggs and spraying would be of no value.
"As such, producers should scout for damage on the clam leaf and not on lower leaves. Since pea leaf weevils migrate into field pea and faba bean fields, foliar damage is initially observed along field edges. Foliar insecticides applied early in an infestation to field edges may be a sound economic decision; however, additional on-farm research will provide more clarity."
Whatley adds limited spraying would also reduce the risk of affecting beneficial species, such as ground beetles, that may help manage pea leaf weevil populations through predation.
Consultation on draft Plant and Animal Health Strategy for Canada
3 years ago
-
A draft of the Plant and Animal Health Strategy is now available online for consultation, and the government is encouraging producers to take part.
Given the increasingly complex and constantly changing risks to Canada's plant and animal resources, the goal of the strategy is to ensure their ongoing protection, thereby contributing to economic growth and the protection of human health and the environment. This will be accomplished by increasing collaboration and coordination among all those who play a role in plant and animal health, as well as by making prevention a priority.
The strategy was developed collaboratively by government, industry and other partners in plant and animal health, and builds on the feedback gathered last fall through the online discussion document as well as the National Plant and Animal Health Planning Forum held December 6 and 7, 2016.
There are multiple methods to provide feedback on the draft strategy:
– Complete a short questionnaire
– Attend a webinar to learn more
– Host a discussion
– Join the conversation on social media @CFIA_Canada.
Read the draft strategy. The consultation will be open until April 30, 2017.
New canola calculator matches seeding rate to risk factors
4 years ago
-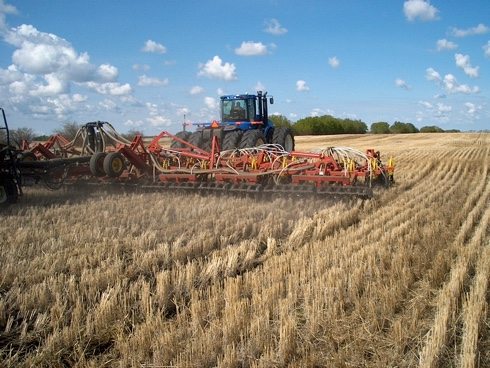 New seeding rate and plant stand calculators from the Canola Council of Canada (CCC) will help canola growers set an accurate seeding rate that balances the good start canola needs with their profitability goals and appetite for risk.
"The tools at canolacalculator.ca aim to drive a deeper understanding of plant density and seeding rate targets, and will assist growers in making decisions that improve their yield in a profitable, tangible way," says Ian Epp, agronomy specialist with the CCC.
Why build them? Growers often default to seeding rates of 5 lb/ac or lower, regardless of seed size or field conditions. These tools will help growers as well as agronomists and seed retailers make more refined decisions.
"Growers often recognize a disconnect between what they should be doing and what they end up doing in the time crunch of spring seeding," Epp says. "These simple and intuitive tools provide a quick and clear indication of how seed survival, seed size and target stands influence the required seeding rate."
What do they do? With the target density calculator, users position sliding scales to determine the level of risk for various factors that influence plant stand targets. If weed competition is expected to be very low, for example, the calculator will set a lower target stand. But if spring frost risk is high, the calculator sets a higher target stand to compensate.
The seeding rate calculator has three modes. In seeding rate mode, users input thousand seed weight (TSW), target plant density and estimated seed survival, and the calculator computes the required seeding rate. In plant survival mode, users enter the number of plants per square foot that emerged along with known TSW and seeding rate, and the calculator gives the seed survival rate. In plant density mode, the calculator takes TSW, seeding rate and estimated seed survival to give the number of plants that should emerge.
"The CCC has been recommending plant density of seven to 10 plants per square foot," Epp says, "but emerging research which can account for equipment change, seed costs, seed size and improved vigour of hybrids indicates that growers may find situations where lower plant densities can still meet their goals."
Because yield potential is known to drop off with stands of around four plants per square foot, the CCC recommends at least six plants per square foot to provide a buffer against season-long plant loss.
Canada's canola industry has a goal to reach average yields of 52 bu/ac by 2025. The CCC estimates that improvements in seeding and plant establishment alone can contribute three bu/ac.
New Precision Seeding Field Demonstrations announced at Olds College
4 years ago
-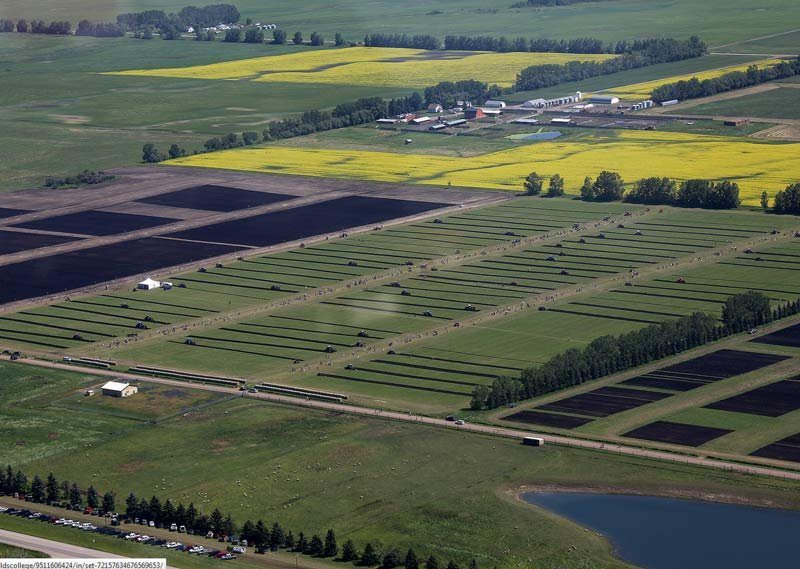 Olds College, Agri-Trade Equipment Expo, Olds Regional Exhibition and dmg::events (Canada) Inc. are partnering to develop and organize a new Precision Seeding Field Demonstration showcase at Olds College.
The season-long demonstration will feature contributions from seed, chemical and fertilizer suppliers, with the focus on demonstrating equipment from seeding through to harvest. According to a news release, the Precision Seeding Equipment Demonstration plots are an excellent addition to the highly anticipated FutureFarm Canada Expo.
Field demonstrations will begin in spring with an initial seeding showcase. This will be followed up by demonstration field days (chemical application and harvesting) throughout the growing season, with the pinnacle event being held in conjunction with FutureFarm Canada Expo, July 6-8, 2017 at Olds College. The Expo is a trade show focused on scientific advancements and innovations required for tomorrow's agriculture businesses and future farm generations.
LCRC receives recommendation for interim registration on first variety
4 years ago
-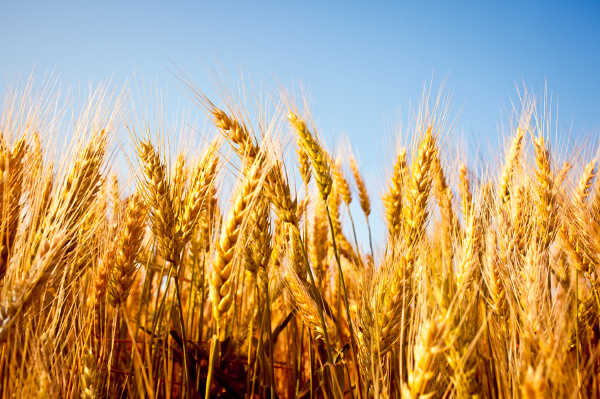 The first variety from Limagrain Cereals Research Canada's (LCRC) cereal breeding program has been recommended for interim registration.
GP202 is a Canadian Western Special Purpose (CWSP) wheat that boasts high yields and the lowest accumulated DON levels among the CWSP varieties put forward for support at the Prairie Grain Development Committee (PGDC) meeting on March 2 in Winnipeg.
According to a news release, low DON levels make the variety ideal for producers looking for a feed wheat variety. Other end users have also expressed interest in evaluating the variety for their purposes. It will be commercialized by LCRC partner Canterra Seeds through its network of seed grower shareholders, beginning in spring 2017.
Related story: Limagrain Cereals Research Canada
Blue Book Now Available
4 years ago
-
One of the most widely requested publications from Alberta Agriculture and Forestry (AF), the Crop Protection book, also known as the "Blue Book" in industry circles, is now available for 2017.
"Revised annually, the Blue Book includes the most up-to-date information around crop protection," says Mark Cutts, crop specialist, AF. "An important part of the annual update includes newly registered pesticide products. This year's edition includes new herbicides, insecticides, seed treatments and foliar fungicides. In addition to including new products, previously registered products are updated. Significant changes in some products, crops covered and usage instructions give producers more options than ever."
For 2017, new herbicide registrations include pre-seed products. "These herbicides are registered for use ahead of seeding wheat, and there is a new pre-seed product registered for use ahead of canola," says Cutts. "Other new herbicide products are registered for in-crop use for a variety of crop types."
A number of new fungicides have been registered for use in 2017. New foliar fungicides are available for use on canola, cereal crops and potatoes. Newly registered seed treatments are available for use on pulse crops, oilseed crops and potatoes. One new insecticide will be available in 2017. It is registered on a variety of crops including pulse and oilseed crops.
"When using pesticides, it's important to be aware of pesticide resistance," says Cutts. "It's recommended that pesticide products be selected based on chemical group and active ingredient. Purchasing pesticides products based on registered product names could lead to repeated use of a chemical group and increase the risk of developing pesticide resistance. All pesticide products presented in the Blue Book have their chemical group and active ingredient listed. By using this information, the risk of developing pesticide resistance can be reduced."
Hard copies of Crop Protection 2017 are available for $12 from AF's website. It is also available as a free downloadable pdf.
Agricultural robot may be 'game changer' for crop growers, breeders
4 years ago
-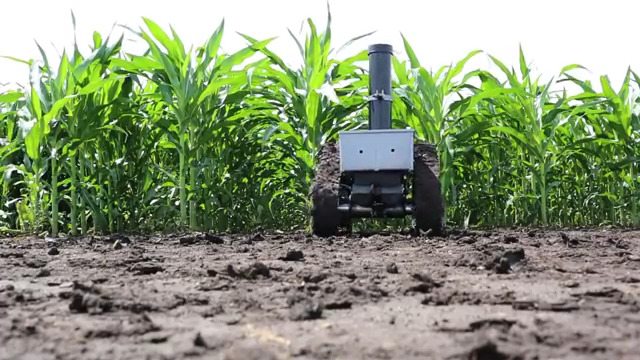 A semiautonomous robot may soon be roaming agricultural fields gathering and transmitting real-time data about the growth and development of crops, information that crop breeders – and eventually farmers – can use to identify the genetic traits in plants likely to produce the greatest yields.
A team of scientists from the Carl R. Woese Institute for Genomic Biology at the University of Illinois is developing the robot in partnership with researchers from Cornell University and Signetron Inc.
Inspired by the autonomous rovers used to search collapsed buildings and other dangerous environments, the agricultural robot is propelled on continuous tracks, or miniature tank treads, which enable it to navigate through dry or muddy fields. Researchers guide it using GPS and a laptop computer.
Traveling between the crop rows, the robot uses hyperspectral, high-definition and thermal cameras, weather monitors and pulsed laser scanners to capture phenotypic information – such as the stem diameter, height and leaf area of each plant – and assess environmental conditions, such as the temperature and moisture content of the soil.
The robot stores the data in its onboard computer and transmits it in real time to the grower's computer. Scientists use the data to create a 3-D reconstruction of each plant, develop predictive models for the plant's growth and development, and estimate the biomass yield for each plant and the entire plot.
"Immediate access to the data is very important for crop breeders in the U.S.," said U. of I. agricultural and biological engineering professor Girish Chowdhary. "It's very important for them to see and visualize the data. If the data are available to the breeder quickly, then they can make actionable decisions" that enhance production.
Although researchers are currently using the robot to assess fields of energy sorghum, a crop used in biofuel production, they say the robot would perform equally well with other tall-growing row crops such as corn and wheat, and possibly with soybeans before the plant canopy closes.
The robot is a "game changer" for both crop scientists and farmers, automating the labor-intensive phenotyping processes of farming and crop development, said Stephen P. Long, the director of the project. Long is the Gutgsell Endowed University Professor of Crop Sciences and Plant Biology at Illinois.
"For producers, it's going to accelerate the rate at which we can improve the genetic material. We can now select material much more rapidly and select many more plants as well, so we can eventually deliver to the farmer a far more productive bioenergy crop," Long said.
"One of the big advances of the last few years is that we can now determine the complete DNA blueprint of each plant. But how do we use that? What we need is to be able to describe a plant as it grows. You could do that perhaps with an army of people, but now the robot can do all of that for you. We can combine the phenotypic information about how the plant's performing with the genetic blueprint and identify the combination of genes we need to get the best plant possible," Long said.
Chowdhary, whose research focus is field robotics, is modifying the robot's current design to reduce its width so it can maneuver more easily between crop rows. He also plans to install a sensor system for detecting and avoiding obstacles.
To reduce the production costs associated with the robot's current metal and track construction, Chowdhary's team is exploring the feasibility of producing some of the components via 3-D printing.
"We are targeting a cost to the breeder of $5,000 to $10,000, which means we will have to get the manufacturing cost significantly below that," Chowdhary said. "An agricultural robot that costs just $5,000 is a totally new concept. Agricultural equipment today typically costs hundreds of thousands of dollars. Bringing the cost of our robot below $5,000 will be in itself a significant achievement for our team."
Unlike the robots used in factories, agricultural robots must be weather resistant, Chowdary said. The underlying technologies – the algorithms, the mechanical design and the human-robot interaction devices that provide robustness – are useful in many other industries, including defense, surveillance and scientific exploration.
The team expects to have a prototype built within two years and begin manufacturing thereafter, with the goal of having the robot on the market by 2021.
Source: University of Illinois Urbana-Champaign
Share Your Vision, Shape Your Industry
4 years ago
-
Be part of the discussion as the CSGA and Canadian seed industry engages its membership online.
In July 2016, the Canadian Seed Growers' Association (CSGA) launched a one-year project to develop a new Strategic Plan. Central to the success of this project is our ability to ensure that members' aspirations are reflected in this plan.
To date, engagement with membership in the strategic plan development has been conducted through face-to-face discussions at member meetings across the country. With the launch of SeedTalk, CSGA's new interactive member engagement platform, we are now taking this conversation online to all our members.
This is their opportunity to let us know how CSGA can better serve them. Our members' ongoing participation in the SeedTalk online community will help shape CSGA policies and member services going forward. The entire world is increasingly becoming an online community, and we felt an online forum was the best way to get this very important feedback.
Best of all, it's easy. Members complete our short workbook focused on the key results areas of our draft Strategic Plan and follow up by participating in our online challenge. They have a chance to put forward ideas for us and others to review and comment, rate, and build upon others' ideas in formulating proposals.
The Strategic Plan puts significant emphasis on partnerships. In fact, potential changes to the seed regulatory system and these key partnerships were the main reason for the CSGA board's decision to launch a strategic planning process in the first place. It was also the main reason why CSGA is coordinating its strategic planning process with another important project — the Seed Synergy Collaboration Project.
The Seed Synergy Collaboration Project is a joint undertaking of six seed sector organizations (the Canadian Seed Growers' Association, the Canadian Seed Trade Association, the Canadian Seed Institute, CropLife Canada, the Canadian Plant Technology Agency, and the Commercial Seed Analysts Association of Canada) in the early stages of developing a potential proposal to government on a "Next-Generation Seed System."
The Seed Synergy project is also running an online consultation of its own and is seeking participation of seed industry stakeholders in the Seed Synergy Survey. We are encouraging our members to complete this survey before moving on to SeedTalk.
We see this process as hugely valuable in helping us get the feedback we need to make our new Strategic Plan a success, and in helping the Seed Synergy Collaboration Project really take off. We look forward to seeing it take off and finding out what the coming months have in store.
To take these surveys, simply visit seedgrowers.ca.
Pulses Take Centre Stage
4 years ago
-
IYP will have long lasting benefits for pulse industry
Many seeds were planted during the International Year of the Pulses (IYP), and organizers and promoters are expecting a great harvest to follow.
The world-wide, year-long campaign of the United Nations-inspired Year of the Pulses, which wrapped up at the end of 2016, far exceeded expectations in terms of connecting with billions of consumers and raising awareness of just what pulse crops are and how they can be used in a healthy and nutritious diet, say Canadian pulse industry contacts.
The specific year of the campaign has ended, but officials say it created a momentum that will have a lasting ripple effect across the whole field-to-plate food network for years to come.
It was only the fourth time in the nearly 60 years that the United Nations has been declaring "International Years" that a food or crop has been designated.
While farmers in Alberta are well familiar with the most common pulse crops such as peas, beans, lentils and chickpeas, IYP threw the global spotlight on the crop creating interest and awareness with consumers – many unfamiliar with the term "pulses" itself, and unaware of how these crops can fit into a healthy diet.
"We had been preparing for this for a long time, so the International Year of the Pulses really represents a launching point," says Gordon Bacon, CEO of Pulse Canada. "Research had been done and materials prepared, and resources were available to really launch the message and address consumer and societal interests in healthy, nutritious and environmentally sustainable foods."
IYP 2016 was aimed at consumer awareness and education, and in North America specifically targeted the Millennial generation which covers a wide segment of society ranging from late teens to those in their mid 30's. It is large consumer demographic concerned about proper nutrition, human health and environmental health – three areas in which pulse crops have an ideal fit. It is also a group that is very social media savvy.
"The IYP campaign over the last year has exceeded our expectations in North America alone and globally," says Bacon. "A significant indicator: as the year ended, the program had received more than three billion impressions – this refers to all types of media and social media connections – people looking for some type of information on pulse crops. It far exceeded any expectations we had, and as we continue to monitor on-line search engines and other sources, the interest continues to grow.
"Over the year we saw people were getting the message, but we also wanted to know 'did that message affect you?'" says Bacon. "Surveys of Millennials again showed very positive results. About 44 per cent of those surveyed in the U.S. said they would increase their use of pulses."
As consumers are increasing their interest in healthier and nutritious food products, food processors are also "renovating" their processing formulations to include more pulses.
He points to statistics of various food categories that show, for example, while the overall category of snack foods has seen an annual growth rate of about two per cent in the past five years, the growth of snack foods containing pulse crop ingredients has increased by more than 25 per cent for peas. Down the pasta aisle, the overall pasta growth rate increased by 0.6 per cent, while pastas containing chickpeas increased by 24 per cent; in the soup category, the overall category actually saw a 0.8 per cent decline in growth, while the segment of soups containing lentils and chickpeas had growth of 6.5 and four per cent, respectively.
Along with the international and national programs, it was also a busy year in Alberta, says Leanne Fischbuch, executive director of Alberta Pulse Growers (APG).
"We looked at opportunities here in Alberta that would complement and build on what was being done nationally and internationally," she says.
Efforts included having the International Year of the Pulses recognized in the provincial legislature, providing an opportunity to spend time with politicians explaining the value and importance of the pulse industry. Alberta Pulse also produced a pulse-themed calendar that was distributed to more than 5,000 people across the health, food, education and agriculture professions. There were culinary student programs encouraging the development of innovative food products. Working with the Alberta Culinary Tourism Alliance, two days were spent in the field with chefs from across the province, showing them where pulse crops are grown and how they are processed.
And the final event was the Alberta Pulse Showcase held in late November at the Food Processing Development Centre in Leduc, which provided an opportunity for food scientists to showcase innovative new food products they developed, all using pulse crop ingredients.
So will all the promotion and interest raised by IYP have a benefit for producers?
As a pulse grower near Sylvan Lake, Alta., Allison Ammeter for one is convinced the year will have a long-lasting impact on the growth of the pulse industry. Along with producing the crop, she is also chair of the Alberta Pulse Growers and, since 2014, she has served as the chair of the group of committees responsible for organizing the International Year of the Pulse activities in Canada.
"Admittedly I am a bit of a cheerleader," she says. "But anytime you can increase consumer awareness it is a huge gain for farmers. I believe there is a good correlation that as consumers eat more, farmers will grow more."
With about 2.4 million acres of pulse production in 2016, Alberta has seen a phenomenal growth in pulse acres over the past 10 years, but Ammeter says more gains can be made.
"Our goal as an association is to see one in every four fields planted to pulse crops," she says. "Not just for the sake of growing more pulses, but we hope to show producers the economic and agronomic benefit of growing pulse crops. A proper rotation is good for soil health, and a rotation that includes pulses benefits other crops down the road.
"With the value of the crop and lower cost of production, pulses pencil out very well," she adds. "The APG strategic plan is to increase the arable land planted to pulse crops in Alberta from eight per cent to 15 per cent over five years."