Labour Productivity and Alberta's Primary Agriculture Industry
4 days ago
-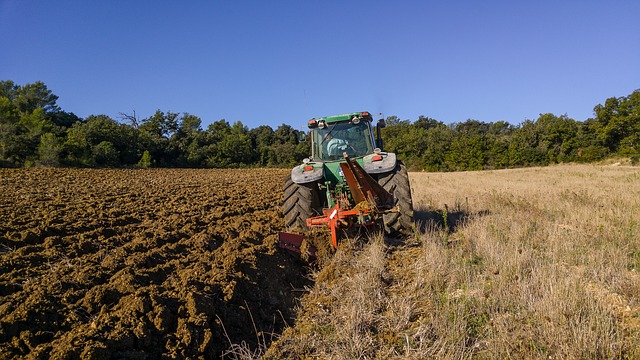 The province's labour productivity in primary agriculture – crop and animal production – has increased significantly over the last decade.
"Labour productivity measures how efficiently an economy transforms inputs into outputs," explains Jean Marie Uwizeyimana, agri-food statistician with Alberta Agriculture and Forestry (AF). "An economy is considered to be more productive when it produces the same amount or more outputs with fewer hours. It is measured as gross domestic product (GDP) per hour worked."
Between 2009 and 2018, the province's labour productivity in primary agriculture increased from $32.1 per hour worked to $53.8 per hour worked. Alberta's primary agriculture had the third highest labour productivity in Canada, behind Saskatchewan and Manitoba.
Uwizeyimana says that the crop production sub-sector is the key driver of primary agriculture labour productivity. "For example, Alberta's labour productivity in crop production reached $127.7 per hour in 2018 and has more than doubled over the last decade. "The province's crop production had the second highest labour productivity in Canada in 2018, behind Saskatchewan with labour productivity of $137.8 per hour. Manitoba's crop production ranked third in labour productivity at $109.6 per hour."
He adds that Alberta's crop production GDP increased by almost 40% during that same time. "As well, the total number of hours used in crop production declined by more than 42%. Therefore, crop production in the province has been more efficient and effective over the past 10 years."
The labour productivity between crop production and animal production is quite different, he explains. "While labour productivity in crop production in Alberta was $127.7 per hour in 2018, it was only $7.9 per hour in animal production. This difference is not unique to Alberta, as similar patterns are observed across all Canadian provinces. To understand the difference, one needs to look at the definition of labour productivity."
"Labour productivity is calculated by dividing GDP by the total number of hours used. For example, Alberta's crop production used 34.6 million hours to generate $4.5 billion in GDP in 2018. Animal production used 65% more hours, or 57.1 million hours, to generate only a GDP of $453.3 million. We can conclude that the animal production sub-sector is more labour intensive than the crop production subsector. This seems to be the trend across all provinces."
He says there are many factors that contribute to labour productivity growth. "Those include adding more machines and equipment for workers to use, more skilled workers, increasing plant size, changing organizational structure, and adoption of new technologies."
Source: Alberta Agriculture
CCGA Partners With Nuffield Canada
2 weeks ago
-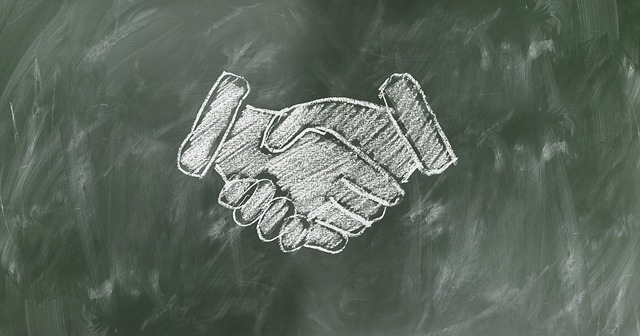 Canadian Canola Growers Association (CCGA) has joined Nuffield Canada as an investor, expanding the program through its support of a 2020 Nuffield Canada scholarship.
Nuffield Canada Agricultural Scholarships allow innovative Canadians the chance to explore issues and opportunities across all aspects of modern agriculture and food production. Scholars gain access to the best production, management and marketing systems in the world, and to a growing international Nuffield network that spans the globe. With partner support, scholarship recipients receive $15,000 to complete their two-year international study.
"On behalf of Nuffield Canada, we would like to extend our gratitude to CCGA for their financial partnership," said Nuffield Canada Chairman E. Blake Vince. "We look forward to a mutually beneficial relationship, which will yield future Canadian Agricultural Leadership."
The Canadian Canola Growers Association scholarship will be available to scholars directly involved in the field crop sector and looking to pursue research that supports advancement of the sector.
"Innovation is a cornerstone of Canadian agriculture, and investing in people with curiosity and vision helps agriculture cultivate new ideas and new leaders," says Bernie McClean, President of CCGA. "Our partnership with Nuffield Canada is one way we can support the growth of our industry while keeping connected to our vision of Helping Farmers Succeed."
Canadian Canola Growers Association joins three other scholarship investors including Alberta Wheat Commission, Grain Farmers of Ontario, and Western Grains Research Foundation.
Since 1950, Nuffield Scholars have become sought-after speakers, board members, advisors, mentors, and employees. Their pioneering efforts have no doubt changed the way we farm today and will farm tomorrow.
​Application deadline for 2020 scholarships is June 30, 2019.
Learn more about Nuffield Canada and how to apply.
Source: Alberta Canola
Grain Growers of Canada calls on government to provide meaningful support amidst trade disruptions
1 month ago
-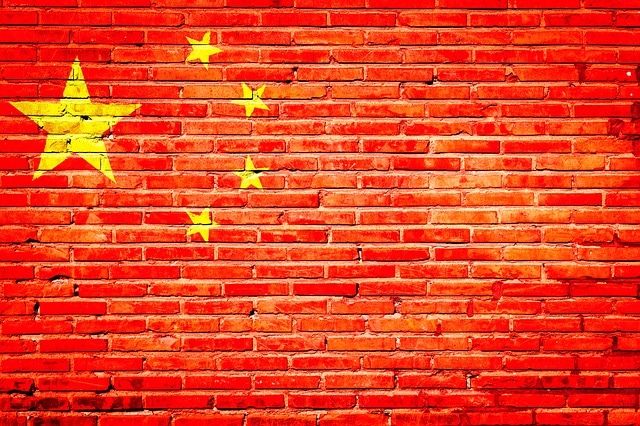 Grain Growers of Canada (GGC) on May 14 called on the federal government to develop a strategy to address an increasingly unpredictable trade environment affecting the incomes of grain farmers across Canada. The strategy should recognize that China's blocking of Canadian canola is politically motivated, which was acknowledged last week by Prime Minister Trudeau.
Yesterday, the United States Government announced $15 billion in aid to help farmers whose products may be targeted with Chinese tariffs amid the deepening trade war. This marks the second round of assistance after the $12 billion plan last August to compensate American farmers for lost sales and low prices as a result of trade disputes with China and other countries. President Trump has also indicated that the government will not hesitate to purchase grains from US farmers for distribution as food aid, further distorting markets.
The escalating trade war between the United States and China is having a significant impact on grain farmers across Canada. In addition to the recent suspension of canola imports from Canada over unproven phytosanitary concerns, soybean prices are dropping and imports to China have slowed to a trickle, reaching levels not seen in a decade. Industry and government officials have confirmed that Chinese importers are reluctant to sign contracts for other Canadian agricultural products given the uncertainty in the market.
"The time has come for the Canadian Government to aggressively defend the interests of Canada's agriculture sector in China and around the world," said GGC Chair, Jeff Nielsen from his farm in Olds, AB. "This is a non-partisan issue and Canadian farmers need government support to ensure that we are well positioned to weather this storm."
GGC is calling for the Government of Canada to develop a strategy to address the increasingly complex and unpredictable trade environment in which Canadian farmers find themselves. As they work towards this goal, GGC is asking the Government to consider ways in which it can support Canadian farmers starting by the immediate implementation of meaningful changes to the AgriStability Program to ensure it is a bankable, predictable, simple and scalable program. This includes coverage for margin losses below 85 per cent and removal of the reference margin limit. These changes can be made under the current Business Risk Management program framework.
While changes to the Advanced Payment Program (APP) may only help farmers manage cash flow issues in the near-term, the increase in the interest-free portion from $100,000 to $500,000 should not be limited to canola. Several commodities are being negatively impacted by the current situation either directly or indirectly and the government needs to open the interest free portion up to all commodities.
"The issues we are seeing with trade into China can no longer be said to be commodity specific," said GGC Vice Chair Markus Haerle from St. Isidore, ON. "As a soybean farmer I've seen my prices plummet and markets close due to the flooding of the market by US product."
For too long, grain farmers have seen market after market close because of non-tariff barriers to trade. In addition to Chinese disruption, the loss of the Indian pulse market and Italian durum market has added to the long list of risks that farmers are expected to manage – risks that are well beyond their control. Canada's grain producers appreciate it when the Government stands behind our world-class products – now it is time for them to do everything in their power to keep markets open so the sector can reach its full growth potential.
Source: Grain Growers of Canada
The Canadian Centre for Food Integrity Announces New President & CEO
1 month ago
-
The Canadian Centre for Food Integrity's Board of Directors is pleased to announce the hiring of John Jamieson as its new President & CEO. With more than 25 years of senior leadership within Canada's agri-food sector, John is well suited to lead CCFI as a well-respected leader with a passion for advancing public trust. Jamieson succeeds outgoing President Crystal Mackay, who provided valuable leadership as the inaugural President.
"We are delighted to have a respected leader like John join the Canadian Centre for Food Integrity (CCFI) as our President & CEO to further advance our mandate as we strive to build public trust within Canada's food system," says Kim McConnell, Chair of the CCFI Board of Directors. "We are confident in John's ability to guide CCFI with his esteemed experience, his many contacts in the food, agriculture and aquaculture industries, and his personal passion to advance public trust."
Jamieson comes to CCFI after serving as the Deputy Minister of Agriculture and Fisheries and the Deputy Minister of Rural and Regional Development in Prince Edward Island. He previously served as the Executive Director of the Prince Edward Island Federation of Agriculture and has a wealth of knowledge working with various commodity organizations. Jamieson is also a Professional Agrologist and Certified Nutrient Management Planner and sits on both the Farm and Food Care Foundation Board of Directors and the Dalhousie University's Faculty of Agriculture Advisory Committee.
"I am thoroughly excited to take on this new role and to work with the CCFI Board of Directors and industry members to advance trust in Canada's top-quality food system," says Jamieson.
Jamieson's senior management experience, strengths in working within government and his thorough understanding of Canada's agri-food sector will be leveraged to continue to build CCFI as the recognized leader in public trust in Canada's food system. John will be starting with CCFI and reporting to the Guelph office on June 17th.
Wheat Growers Oppose Carbon Tax Ruling
1 month ago
-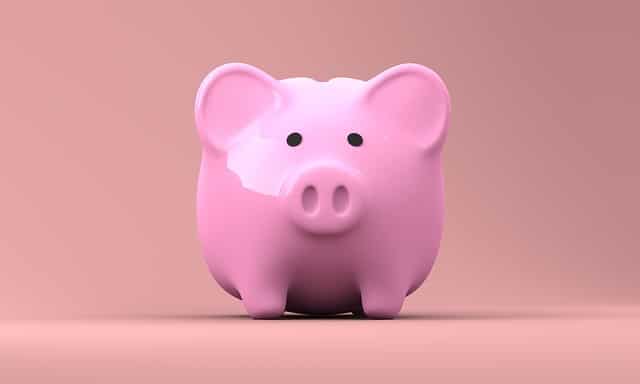 The Western Canadian Wheat Growers is disappointed by the May 3 ruling that the federal government may impose a carbon tax onto the provinces.
"Today's ruling denies the premise that provinces are best able to deal with the issues that impact them. Agriculture environmental policy and its implementation is best managed by the provincial government and producers," said Levi Wood, Past President.
Farmers are best able to manage their local environment. The land that they farm is their heritage and they want to ensure that future generations are able to continue the farming tradition.
The Saskatchewan government has a 'Made in Saskatchewan Climate Change Strategy' that the Wheat Growers support, taking into account modern agriculture techniques and carbon sequestering.
The imposition of a federal carbon tax deeply impacts farmers' bottom line. The federal carbon tax will force the cost of the carbon tax on equipment, supplies and inputs on to the farmer. In turn, these costs cannot be passed along to the end user, as grain is sold at world commodity prices. Unfortunately, the federal carbon tax plan does not make farming any more environmentally friendly.
We wish that the federal government dealt with the agriculture trade crisis in China, Italy, India, Peru and Vietnam as forcefully as they are pushing a carbon tax upon farmers. A carbon tax makes Canadian agriculture products uncompetitive because other farmers do not have a carbon tax.
"I'm very disappointed with today's ruling. Farmers have already taken many significant steps to protect our land and water through no-till planting, improved crop rotation and other actions. We would support the provincial government to appeal this decision in order for farmers to continue their environmentally friendly agriculture methods," said Cherilyn Jolly-Nagel, Saskatchewan Director.
Source: Western Canadian Wheat Growers
BrettYoung, Maizex Announce Partnership
1 month ago
-
Maizex Seeds Inc. and Brett-Young Seeds have announced a distribution partnership agreement.
Under the agreement, BrettYoung will become the exclusive distributor for the Elite Soybean Brand in Western Canada starting in the 2020 production year. As part of the agreement, all Maizex and Elite soybean varieties will be consolidated and marketed under the Elite brand. Maizex Seeds is also committing to additional variety research, testing and soybean support agronomy, focusing on the needs of farmers across Western Canada as soybean production expands, the company said.
"We see a tremendous long-term future for soybean production in Western Canada," notes Stephen Denys, director of business management with Maizex Seeds. "This agreement supports our goal of testing, commercializing and making widely available soybean varieties that have been developed to meet the specific needs of farmers here. BrettYoung has a proven track record in their marketing of Elite soybeans, and we anticipate that this relationship will further support their focused efforts in providing growers the best soybean variety options available."
In addition, under the agreement, Maizex Seeds will now be responsible for marketing seed corn. BrettYoung will continue to support existing Elite corn sales for the 2019 growing season. The Maizex and Elite corn brands will be consolidated under the Maizex brand for the 2020 growing season at which time Maizex will assume responsibility for distribution of the consolidated corn business in Western Canada. As part of this move, Maizex will be investing in additional agronomy and sales support.
"Like our direction in soybeans, our approach in corn will create focus on the needs of farmers in unique production areas across the Prairies," adds Denys.
Harley Bell, National Sales Manager of BrettYoung said, "We are pleased to announce this deepened partnership with Maizex. The additional investment in breeding and testing will allow BrettYoung to continue to deliver Elite brand soybeans that meet the needs of our customers across the Prairies. We look forward to bringing improved Elite soybean varieties that provide farmers with unique genetics and superior agronomic advantages to help drive increased profitability on their farm."
Wheat Growers React to Federal Canola Funding
2 months ago
-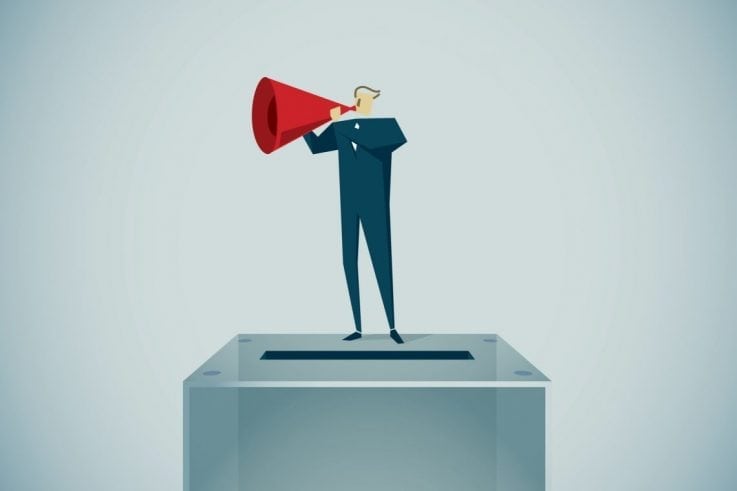 The Western Canadian Wheat Growers reacted to the announcement by the federal government May 1 that it will increase the amount that can be loaned to canola farmers under the cash advance program.
"The China decision to block canola has had a major impact on grain farmers with no end in sight. Farmers don't want tax dollars in the form of interest free loans, we want to be able to grow our grains and export them without political interference," said Gunter Jochum, President.
Farmers are used to managing risk associated with factors that are outside of their control such as weather. Factors such as trade markets and political interference should be within our government's control.
This new program may help short-term cash flow for some farmers, but to be eligible for $1 million advance on canola where $500,000 is interest free, you have to produce approximately 200,000 bushels of canola. In order to qualify for the maximum, you need 5,263 acres at 38 bu per acre, which is roughly a 16,000 acre farm.
Simply put, this is a political problem and needs a political solution. Sadly, the Federal Government has mismanaged grain exports in many parts of the world:
Canola stopped by China
Durum wheat blocked by Italy
Pulse non-tariff barriers in India
Non-tariff trade barriers blocking wheat with Vietnam, Peru and Saudi Arabia
Furthermore, we have not had a Canadian Ambassador in China since January 25, 2019 – over four months of missed opportunity for diplomatic solutions. Meanwhile, Canadian citizens are detained in Chinese jails in inhumane conditions, with no representation and Canada is funding the Asian Infrastructure Investment Bank (AIIB) over $250 million in the next 5 years.
"It's time to stand strong. In 2017 Canada imported over $54 billion in goods. Perhaps it is time to play this situation in a different way – the old way certainly hasn't been working," stated Daryl Fransoo, Director.
Source: Western Canadian Wheat Growers
Cash Advance Program Enhancements Support Farmers
2 months ago
-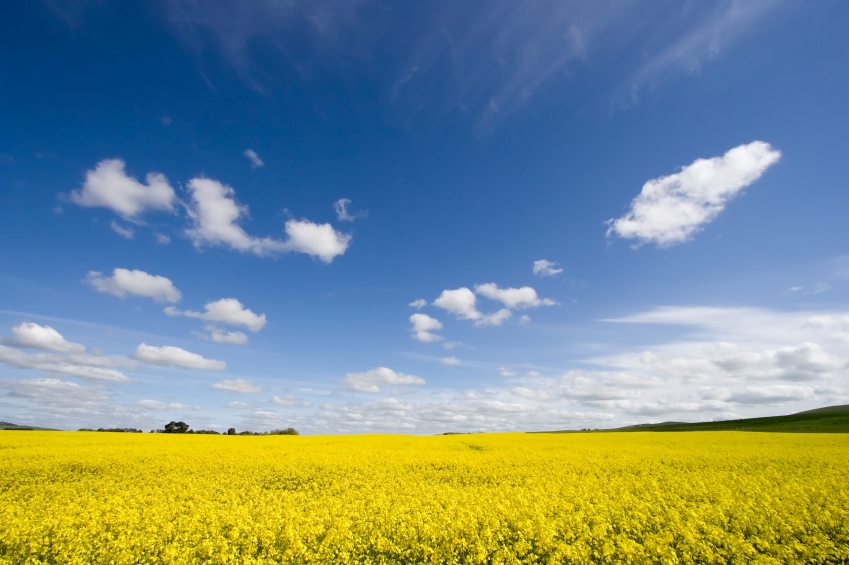 On May 1, Agriculture and Agri-Food Minister, Marie-Claude Bibeau, announced a series​ of enhancements to the Advance Payments Program (APP) that support farmers facing cash flow challenges in Canada's grains and oilseeds sector. These changes include increasing the maximum allowable limit available under the APP from $400,000 to $1,000,000, and expanding the program's interest-free component for canola from $100,000 to $500,000 until market conditions stabilize. The interest-free component will remain at $100,000 for all other commodities included under the APP.
"The current market situation is creating great uncertainty for farmers," says Bernie McClean, President of Canadian Canola Growers Association (CCGA). "With cash flow being farmers' most immediate concern, we welcome enhancements that will help build financial predictability for at least the short to medium-term."
"The Canola Working Group established by Minister B​ibeau has focused on a number of short, medium and long-term tools that could help farmers and the wider industry manage through the current market access issues with China," says Rick White, CEO at CCGA. "With planting just getting started and higher than normal stocks of last year's canola crop remaining in farmers' bins, we're pleased to see actions being taken on the recommendations of the working group."
With the APP program improvements just announced, CCGA is working with Agriculture and Agri-Food Canada program staff to incorporate the changes into the cash advance program. "We're already working on the necessary changes to our systems so that farmers can access these benefits quickly," says White. White expects CCGA will be in a position to process applications at the new limits in the near future. CCGA began issuing advances under the 2019-20 APP on April 1, 2019.
Farmers are encouraged to go to www.ccga.ca​ for updates or call 1-866-745-2256 to speak with a CCGA Contact Centre representative.
In addition to the changes announced about the APP, Minister Bibeau also announced a 2-month extension to the application deadline for AgriStability.
"We sincerely thank Minister Bibeau for taking action to support Canada's farmers during this time of uncertainty," says McClean. "We look forward to the continued efforts of the Canola Working Group and future actions to support farmers and Canada's canola industry."
CCGA represents canola farmers on national and international issues, policies and programs that impact farm profitability and is an official administrator of the Government of Canada's Advance Payments Program.​
Use of Neonics in Seed Treatments is Safe: Health Canada
2 months ago
-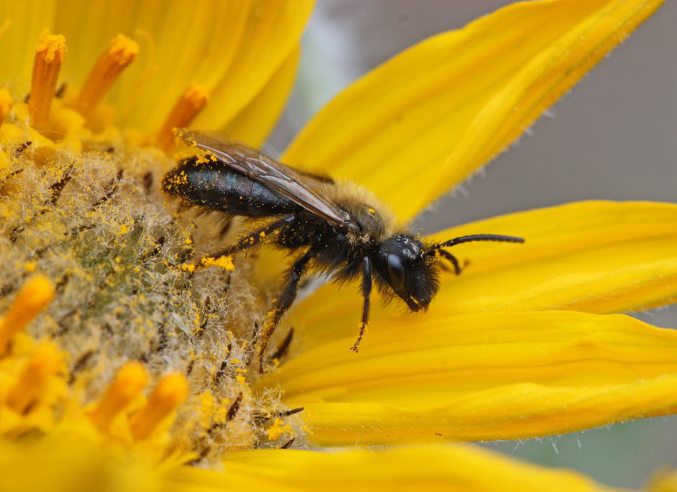 After extensive research and review, Health Canada has completed its re-evaluations of the neonicotinoid pesticides clothianidin, imidacloprid and thiamethoxam in relation to their potential impact on bees and other pollinators, and has released the final decisions for each.
Health Canada has announced that it will be cancelling some uses of these pesticides, and changing other conditions of use such as restricting the timing of application. Remaining uses, including for treatment of canola and cereal seed and greenhouse vegetables, are not expected to pose unacceptable risks to bees and other pollinators.
Health Canada is restricting the use of foliar applications of clothianidin for orchard trees, strawberries, and municipal, industrial and residential turf sites. Foliar applications for cucurbits are limited to one application per year.
In regard to imidacloprid, the use of the pesticide as a foliar application for crops including fruit trees will be disallowed.
In order to protect pollinators, Health Canada is cancelling the following uses of thiamethoxam:
Foliar and soil application to ornamental crops that will result in pollinator exposure (in other words, are planted outdoors and are attractive to pollinators)
Soil application to berry crops, cucurbit crops and fruiting vegetables, and
Foliar application to orchard trees.
In 2012, Health Canada began re-evaluations of three neonicotinoids to address growing concerns around bee health.
"These pollinator re-evaluations considered hundreds of scientific studies, from both manufacturers and published literature. Cancellations and new restrictions will be implemented over a two- to three-year period," Health Canada said in a news release.
Health Canada continues to evaluate the potential risks to aquatic insects from the use of neonicotinoids. Current research shows that these pesticides are detected frequently in waterbodies at levels that could be harmful to certain aquatic organisms. The Department expects to report on its findings at the end of 2019, it said in a news release.
For the full evaluations decisions visit: https://www.canada.ca/en/health-canada/news/2019/04/some-cancellations-and-new-restrictions-to-protect-bees-and-other-pollinators.html
Century Farm and Ranch Award 125 Year Recognition Program
2 months ago
-
Alberta Agriculture and Forestry has expanded the Century Farm and Ranch Award. In 2018, 33 farm families were recognized – with the oldest farms and ranches going back to 1885.
Antler Valley Farm, north of Innisfail, received the 125 Year Recognition last summer. Ephriam McAllister started the farm in 1890.
"On July 10, it will be 129 years," says Wade McAllister, who along with his brother Scott are the fifth generation running the farm. "The farm was started by a man I will never know, but I think if he were to look at us now he would be pretty proud."
"My grandpa will be 87 this year, and he still comes out to the farm quite frequently. My dad is still here, and my brother and I are fifth. I have two daughters, so the sixth generation is well on its way. Three of the six generations all live in the same yard together so that is pretty special, too."
The prerequisite for the 125 Year Recognition is that the family has previously received the Century Farm and Ranch Award, and the family continues to own and operate the same land.
Source: Government of Alberta