Government of Canada Investing in Alberta's Agriculture Sector
2 weeks ago
-
Bolstering innovation in Western Canada's agriculture sector promotes enhanced production and global competitiveness.
The Honourable Navdeep Bains, Minister of Innovation, Science and Economic Development and Minister responsible for Western Economic Diversification Canada (WD), announced over $1.9 million in Regional Innovation Ecosystems (RIE) funding towards Olds College to bolster Alberta's agriculture industry.
An investment of $1,931,843 will support Phase Two of the Olds College Smart Farm (OCSF), a living lab for the development, testing, validation, and scale-up of agricultural technologies. Federal funding will help OCSF buy and install agricultural equipment and advanced sensor technologies, as well as recruit agricultural and technical specialists to direct Smart Farm activities and use of data. The equipment and technologies will generate information and data to benefit farm operations, support research, and provide high tech, hands-on learning for faculty and students. The investment in the Olds College Smart Farm is anticipated to create 20 jobs, generate $2.5 million in business research and development (BERD), and assist agriculture companies to achieve $90 million in revenue growth and $27 million in export sales growth.
Olds College is also receiving $10,000 to host the 2019 AgSmartevent, which brings together technology providers with farmers, students, and academics to learn more about how technology and data applications increase productivity and profits, while reducing environmental impact. AgSmart takes place from August 13-14.
The RIE program stream builds on the Innovation and Skills Plan, our path forward to help make Canada a world-leading centre for innovation that creates well-paying jobs and grows the middle class.
Quick Facts
Phase One of the Olds College Smart Farm launched in 2018, which created 110 acres of farm land to be used by industry, students, and researchers to develop new "smart connected" technologies for crop farming. The first phase of the OCSF attracted over

$1 million

in cash contributions from 14 industry partners with multiple projects being developed in its first four months.
AgSmart, which is hosted at

Olds

College, will feature education workshops, hands on equipment displays, in-field demonstrations, and a trade show profiling cutting-edge commercialized products that are transforming the agriculture industry in

Alberta

and world-wide.
Canada's Ag Sector Loses $2.9 Billion Due to Labour Shortages
2 months ago
-
With the strong demand for Canadian food products around the world, agriculture is poised for growth. However, workforce challenges affect the sector's ability to meet production goals, as well as their contribution to the national economy.
The Labour Market Forecast to 2029 for the agricultural sector was released June 25 by the Canadian Agricultural Human Resource Council (CAHRC). The data indicated that farmers across Canada's agriculture sector reported $2.9 billion in lost sales because of unfilled vacancies – an increase from $1.5 billion in 2014. Forty-six per cent of farmers who reported vacancies delayed or cancelled expansion plans and many reported extreme stress for themselves and their workers. Nearly 90% of producers with unfilled jobs identified excessive stress and hours as a result of not being able to find the workers they required.
However, there are signs of improvement over the last four years. Most noteworthy is that total job vacancies in agriculture have declined to 16,500 from 26,400, largely as a result of the adoption of technology, and an increase in the number of international workers who fill jobs where no Canadians can be found. Yet, vacancy rates in agriculture are among the highest of any sector in Canada at 5.4% (compared to the national average of just under 2.9%), they have decreased from the 2014 rate of 7%.
"Labour shortages in Canadian agriculture can only be addressed by taking decisive action," states Portia MacDonald-Dewhirst, Executive Director of CAHRC. "By working together, we can find meaningful, creative solutions to increase the supply of labour and improve the skills of the sector's workforce for the continued success and growth of agriculture across Canada."
To address the labour issues identified in the research, CAHRC has developed agriculture-specific human resource (HR) tools designed to support modern farm operations to manage their workforce. CAHRC also offers Agri Skills, online and in-person training programs, and the Agri HR Toolkit – an online resource guide and templates to address the HR needs of any business. For agricultural organizations there are customized labour issues briefings that apply the new research to specific commodities and provinces, to explore the labour implications within their specific area. For more information on these and other CAHRC offerings visit www.cahrc-ccrha.ca.
The research provides clarity for agricultural employees, employers, educators and policymakers about the state of the labour market and ways to minimize shortages. A series of 22 reports with labour market forecasts for each province and major agricultural commodity will be released in the coming weeks. The agricultural labour market research was validated through industry consultations conducted Canada-wide involving 1,900 farm business owners, employees and stakeholder organizations.
The labour market forecast research was funded in part by the Government of Canada's Sectoral Initiatives Program.
Source: The Canadian Agricultural Human Resource Council
Labour Productivity and Alberta's Primary Agriculture Industry
2 months ago
-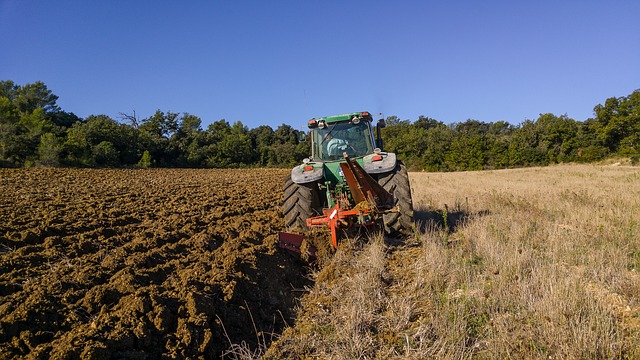 The province's labour productivity in primary agriculture – crop and animal production – has increased significantly over the last decade.
"Labour productivity measures how efficiently an economy transforms inputs into outputs," explains Jean Marie Uwizeyimana, agri-food statistician with Alberta Agriculture and Forestry (AF). "An economy is considered to be more productive when it produces the same amount or more outputs with fewer hours. It is measured as gross domestic product (GDP) per hour worked."
Between 2009 and 2018, the province's labour productivity in primary agriculture increased from $32.1 per hour worked to $53.8 per hour worked. Alberta's primary agriculture had the third highest labour productivity in Canada, behind Saskatchewan and Manitoba.
Uwizeyimana says that the crop production sub-sector is the key driver of primary agriculture labour productivity. "For example, Alberta's labour productivity in crop production reached $127.7 per hour in 2018 and has more than doubled over the last decade. "The province's crop production had the second highest labour productivity in Canada in 2018, behind Saskatchewan with labour productivity of $137.8 per hour. Manitoba's crop production ranked third in labour productivity at $109.6 per hour."
He adds that Alberta's crop production GDP increased by almost 40% during that same time. "As well, the total number of hours used in crop production declined by more than 42%. Therefore, crop production in the province has been more efficient and effective over the past 10 years."
The labour productivity between crop production and animal production is quite different, he explains. "While labour productivity in crop production in Alberta was $127.7 per hour in 2018, it was only $7.9 per hour in animal production. This difference is not unique to Alberta, as similar patterns are observed across all Canadian provinces. To understand the difference, one needs to look at the definition of labour productivity."
"Labour productivity is calculated by dividing GDP by the total number of hours used. For example, Alberta's crop production used 34.6 million hours to generate $4.5 billion in GDP in 2018. Animal production used 65% more hours, or 57.1 million hours, to generate only a GDP of $453.3 million. We can conclude that the animal production sub-sector is more labour intensive than the crop production subsector. This seems to be the trend across all provinces."
He says there are many factors that contribute to labour productivity growth. "Those include adding more machines and equipment for workers to use, more skilled workers, increasing plant size, changing organizational structure, and adoption of new technologies."
Source: Alberta Agriculture
Domestic Agriculture Widely Supported by Canadians
3 months ago
-
A new poll by Grassroots Public Affairs finds Canadians hold largely positive views about the current and future state of agriculture and agri-food in Canada. Yet the industry, arguably one of the most significant in our economy, has work to do in telling its story.
The online survey measured awareness, attitudes, and public opinion on a range of agricultural issues and policies. With a federal election less than five months away, the research was conducted to measure how Canadians view the industry in comparison to other leading economic sectors, and how Canadian agriculture is viewed compared to the world.
Some of the more positive survey findings include:
Nine-in-ten (89%) Canadians from coast to coast are either very or somewhat confident in the safety of food grown or produced in

Canada

; less so (64%) with

the United States

.
Six-in-ten (61%) believe agriculture and agri-food has a positive impact on the Canadian environment, compared with construction and infrastructure (42%) and mining and natural resources (24%).
A significant plurality (44%) of Canadians believe that our agriculture and agri-food sector is likely to grow over time, while just over one-in-five (23%) believe the sector is likely to shrink.
"These findings confirm that policy makers and industry leaders can build on the agriculture sector's positive reputation as clean, green and on the cutting edge of technology and innovation.  Few other industries are viewed as positively by Canadians.  This is a sector with enormous potential," says Peter Seemann, Principal & Sr. Consultant at Grassroots Public Affairs.
Despite the generally positive findings, the results also highlight several areas where the sector needs to enhance its public opinion. Examples include:
Only one-in-three (32%) Canadians are likely to recommend a career in agriculture and agri-food.
Canadians hold conflicting views on agriculture's environmental history. 36% say agricultural practices and methods have become less harmful to the environment over time, while 34% indicate practices have become more harmful.
"As Canada's population has over time become more urbanized, the percentage of Canadians and the politicians that represent them, who have direct experience and understanding in agriculture has decreased," added Seemann.  "The industry needs to do a better job in collaborating and communicating the massive benefits it offers the country as a whole. This poll shows us Canadians already value our agriculture sector."
Grassroots Public Affairs is currently working with various leading agri-food commodities and general farm organizations in Canada to promote Economic Development, Food Security and Environmental Stewardship within the agri-food sector for the benefit of all Canadians.
Methodology and Sample Size
The Canada-wide survey was conducted via an online panel of 1,002 Canadians aged 18+. Fieldwork for the survey took place between April 29th – May 2nd, and the survey was available in English and French.
Investing to Attract Youth in Agriculture
3 months ago
-
Minister of Agriculture and Agri-Food Marie-Claude Bibeau was at the Centre des Moissons June 3 to announce a new investment of up to $3.75 million that will help bring youth into the agriculture industry. The Youth Employment and Skills Program will provide funding to employers across the agriculture sector to hire Canadian youth, ages 15 to 30.
The initiative is part of a commitment through Budget 2019 for a modernized Youth Employment and Skills Strategy aimed at providing better supports for Canada's youth.
As part of this Strategy, Agriculture and Agri-Food Canada's Youth Employment and Skills Program aims to create opportunities for Canadian youth, particularly youth facing barriers to entering or staying in the workforce, to explore employment in the agriculture and agri-food sector and to better prepare themselves for the labour market.
The new program will provide 50 per cent of funds, up to $14,000, towards costs associated with hiring youth. For not-for-profit organizations, and applicants who hire Indigenous youth or youth facing barriers, the program will provide 80 per cent of total eligible costs, up to $14,000.
"The agriculture industry is strong and growing, creating one in eight jobs which makes it the nation's single largest employer," said Marie-Claude Bibeau, Minister of Agriculture and Agri-Food. "This program will allow more young people in Canada to explore the limitless potential this industry has to offer, while helping agricultural producers and processors meet their labour needs."
Quick Facts
Through the Youth Employment and Skills Program, Agriculture and Agri-Food Canada hopes to create over 200 positions across

Canada

within the agriculture sector. Applications are being accepted (link to program page) on a continuous basis starting

June 3, 2019

until funding has been fully committed. Projects must be completed by

March 31, 2020

.
The Government of

Canada's

Youth Employment Strategy (YES) is an Employment and Social Development Canada-led horizontal initiative involving 10 federal departments and agencies.
Budget 2019 proposes to invest

$49.5 million

to support the ongoing modernization of the Youth Employment Strategy (YES). This builds on investments in Budgets 2016, 2017 and 2018 in the YES to help youth gain the skills and experience they need to find and maintain good employment.

Canada's

agriculture and agri-food industry generates over

$114 billion

of our of gross domestic product (GDP) and a record

$66 billion

in exports.
Higher Cash Advance Limits Available To Farmers Within Days
3 months ago
-
On June 3, Agriculture and Agri-Food Minister, Marie-Claude Bibeau, announced that new regulations increasing the allowable limits available to farmers under the Advance Payments Program (APP) will be effective as of May 29, 2019.
"The implementation of these regulations means that farmers facing cash flow challenges in Canada will now have access to up to $500,000 interest-free for the 2019 program year and up to $1,000,000 total on a permanent basis," says Rick White, Chief Executive Officer at the Canadian Canola Growers Association (CCGA). The interest-free component includes up to $100,000 for any commodity eligible under the program, plus an additional $400,000 for canola only.
"Time is of the essence, so we're very glad to see the enacting regulations implemented, which means farmers will soon have access to this expanded program," says Bernie McClean, President of CCGA. "With uncertainty over markets and farm cash flow being such a big concern this year, we are encouraged by the Minister's commitment to have the enhanced benefits under the APP being available to farmers beginning June 26, 2019."
"We are working closely with government officials to implement all the necessary changes so that administrators are able to issue advances under the new limits beginning June 26," says White. "CCGA's new application forms will be available for farmers to complete over the telephone, online or by download beginning June 10." Farmers will be able to complete a pre-application anytime between June 10 and June 25, and CCGA will begin issuing advances under the new limits starting June 26.
With the increased interest-free limit for canola being in place as of May 29, CCGA will be reassessing all current CCGA advances and reallocating the interest-free and interest-bearing portions of those advances in a way that maximizes the interest-free benefit available to eligible farmers.
Farmers are reminded that they can continue to apply for advances under the existing program limits of $100,000 interest-free and $400,000 maximum at any time. CCGA began issuing advances under the 2019‑​​20 APP on April 1, ​2019. Farmers are encouraged to go to www.ccga.ca​ for updates or call 1‑866‑745‑​2256 to speak with a CCGA Contact Centre representative.
"We thank Minister Bibeau and the program staff for their diligence in getting the necessary changes made so the expanded program is accessible to Canada's farmers in a timely fashion," says McClean.
Source: Alberta Canola
Pulse Sector Views C49 as Step Toward Improved Transportation Performance and Reliability
3 months ago
-
Pulse Canada and the Canadian Special Crops Association (CSCA) expect to see improved service for Canadian shippers as a result of the passing of Bill C49, the Transportation Modernization Act. The pulse sector views the Bill as a framework for improving Canada's transportation system.
The Act introduces reciprocal penalties into Service Level Agreements, replaces extended interswitching with a new "long-haul interswitching" provision, provides the Canadian Transportation Agency with own-motion inquiry powers on systemic or emerging rail freight issues under guidance from the Minister of Transportation, redefines adequate and suitable service, and makes changes to the Maximum Revenue Entitlement calculations to promote railway investment in hopper cars.
"Pulse Canada wants to see an innovative and transparent rail system that provides improved service and capacity to drive economic growth and international competitiveness for the pulse and special crops sector," said Greg Cherewyk, Pulse Canada's Chief Operating Officer. "The true measure of success of the changes to the Canadian Transportation Act will be in how they deliver measurable improvements in service performance and reliability."
A key outcome of Bill C-49 will be the launch of a regulatory process to develop rail service and performance indicators. Pulse Canada and the CSCA believe that the development of a comprehensive data regime to hold players accountable for their performance and track progress towards achieving the goals of the Transportation 2030 strategy is essential.
"The grain sector has invested in increasing the transparency of the rail system through the Ag Transport Coalition and has identified the key metrics needed to develop a relevant, reliable and timely data regime," said Cherewyk. "With the passing of C49, the industry must now turn its attention to developing the work plan and comprehensive performance measurement system that meet the needs of individual companies and industries, and deliver what is intended with this legislation."
Source: Pulse Canada
8 Steps To Make The Right Spray Decision
3 months ago
-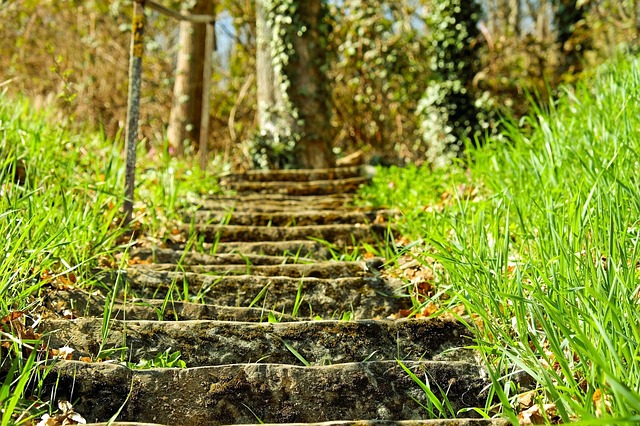 While only a small percentage of canola fields tend to require foliar insecticides to manage flea beetles in addition to seed treatment, all fields should be monitored to assess the potential threat. Begin monitoring right after emergence and through until at least the four-leaf stage. Seed treatment can be effective through most of this period, but slow starting or slow growing crops under intense flea beetle pressure may require an additional foliar insecticide.
Step 1. Know the spray threshold. The action threshold for flea beetles in canola crops in Canada is an average leaf area loss of 25% or more. Research to re-evaluate these thresholds found that canola with up to 25% leaf area loss will yield the same as canola with no leaf area loss at al. Yield loss starts to show after 25% leaf area loss and becomes economic (yield loss is more than the total cost of the foliar spray operation) at around 50% leaf area loss. The reason for the 'action threshold' for flea beetles is that leaf area loss can escalate quickly from 25% to 50% and beyond in a severe infestation.
Step 2. Assess leaf area loss. With thresholds in mind, check plants in a number of areas of the field to get an average damage level. Scout the newest leaves. Flea beetles tend to prefer fresh new leaves. If cotyledons are chewed up but newest leaves show very little feeding, then plants may be outgrowing the threat or seed treatments may be having an effect (or both). On the other hand, if cotyledons are under 50% but first true leaves are not present, flea beetles may be nipping off fresh apical meristem – the growing point for first leaves. If the meristem is lost, these leaves could be considered 100% lost. Mark those plants (could use the 'washer' test) and return in a day or two to see if true leaves are showing.
Step 3. Assess stem damage. This is especially important in foul weather (wind, cool) that drives flea beetles down to leaf undersides and leaf stems. While feeding marks on the stem are likely much more consequential than feeding on a leaf, we don't current have a way to include stem feeding in the leaf-area loss thresholds. One shallow feeding mark (could be a few flea-beetle sized bites) might not do any damage at all, but feeding that eats through the fragile new stem or cause it to break could be fatal. Plants that die due to stem feeding would have 100% leaf area loss, but seedlings that die in this fashion are hard to find and could also be lost for various other reasons, including cutworms, frost and seedling diseases. They are often missed when it comes to damage assessment. The key: Look for stem damage when scouting. If leaf area loss is below thresholds, but flea beetles are present in high numbers and the crop is not advancing, stem feeding may be the reason. Growers and agronomists observing this situation may want to be more aggressive with their spray decision, especially if the stand is thin. They can't afford to lose more plants. Scouting note: Daily scouting needs to happen in areas approaching action threshold. Within two or three days, flea beetle feeding can escalate way beyond threshold, and actually wipe out whole areas of a field, especially in hot, dry and windy conditions. accompanied by hot/dry and windy conditions.
Step 4. Assess flea beetle feeding activity. Are the insects still present in the field and continuing to feed? If it looks like populations are dwindling, a spray may not be necessary. If flea beetles are slow and dopey, it may mean they have ingested seed treatment insecticide and are no longer feeding. But check again to make sure. Time of day and weather can influence flea beetle activity. On rainy days, for example, flea beetles will usually take cover, so rain will slow or even stop feeding for the time being. Rain can also help the crop more quickly recover.
Step 5. Consider the plant stand. This should influence your approach to the thresholds. With a thin stand of 4 plants per square foot, for example, growers can't afford to lose any plants and may want to take action when damage is only 20-25%. But with counts in the high end of the recommend range (of 5 to 8 plants per square foot), growers can afford to lose a couple of plants without sacrificing harvest yield.
Step 6. Check the crop stage. After the 4-leaf stage (4 true leaves), the threat is likely over because the crop usually has enough plant material to feed flea beetles without compromising growth, and the plants can compensate for feeding better by this stage. If the crop is uneven (some plants are at the 4-leaf stage and some are earlier), keep scouting until most of the crop has at least 3 or 4 true leaves.
Step 7. Check canola fields frequently. Seed treatment insecticide starts working when the seed imbibes water and it can remain active for about 3-4 weeks after that point. If you have enough moisture for seed to imbibe and germinate, you have enough to solubilize the active ingredient and allow it to move into the plant. Flea beetles need to consume some plant tissue to get a dose of the protectant. High levels of flea beetles can overwhelm seed treatments. And in a slow developing crop, seed treatments can lose their protective capacities before the crop reaches the 4-leaf stage. Scout often during these first three weeks, and if flea beetle levels are building and are close to thresholds, daily checking for a few days may be required.
Step 8. If spraying is required, only use pesticides registered for flea beetles in canola. Refer to product labels for proper use instructions. No pre-harvest interval concerns exist at this stage, but this could be a deciding factor on which product to use later in the season. Specific products are limited to one application per season and a grower may want to keep these in reserve.
Source: Canola Watch
The Canadian Centre for Food Integrity Announces New President & CEO
3 months ago
-
The Canadian Centre for Food Integrity's Board of Directors is pleased to announce the hiring of John Jamieson as its new President & CEO. With more than 25 years of senior leadership within Canada's agri-food sector, John is well suited to lead CCFI as a well-respected leader with a passion for advancing public trust. Jamieson succeeds outgoing President Crystal Mackay, who provided valuable leadership as the inaugural President.
"We are delighted to have a respected leader like John join the Canadian Centre for Food Integrity (CCFI) as our President & CEO to further advance our mandate as we strive to build public trust within Canada's food system," says Kim McConnell, Chair of the CCFI Board of Directors. "We are confident in John's ability to guide CCFI with his esteemed experience, his many contacts in the food, agriculture and aquaculture industries, and his personal passion to advance public trust."
Jamieson comes to CCFI after serving as the Deputy Minister of Agriculture and Fisheries and the Deputy Minister of Rural and Regional Development in Prince Edward Island. He previously served as the Executive Director of the Prince Edward Island Federation of Agriculture and has a wealth of knowledge working with various commodity organizations. Jamieson is also a Professional Agrologist and Certified Nutrient Management Planner and sits on both the Farm and Food Care Foundation Board of Directors and the Dalhousie University's Faculty of Agriculture Advisory Committee.
"I am thoroughly excited to take on this new role and to work with the CCFI Board of Directors and industry members to advance trust in Canada's top-quality food system," says Jamieson.
Jamieson's senior management experience, strengths in working within government and his thorough understanding of Canada's agri-food sector will be leveraged to continue to build CCFI as the recognized leader in public trust in Canada's food system. John will be starting with CCFI and reporting to the Guelph office on June 17th.
Western Canadian Wheat Growers Compare Alberta Political Parties Ag Policy
5 months ago
-
With the call of the provincial election in Alberta, the Western Canadian Wheat Growers asked each of the registered parties five questions that we thought would be of interest to our members and grain farmers.
On March 22, 2019 the following questions were sent to each party. On April 3, 2019 we sent a reminder to the parties that had not replied. As of April 5, 2019, we heard back from five parties.
The five policy questions are:
1.    What is your party's position on free and competitive markets in international trade, including the elimination of export subsidies, reduction of trade-distorting domestic support, and reducing tariffs and non-tariff barriers that inhibit market access?
2.    What is your party's position on the grain transportation system and the ability to move grain to export market in an accountable and efficient manner, considering possible future overcrowding on the rail system?
3.    What is your party's position on the development of agricultural innovations that make farmers more profitable and sustainable, with a science-based regulatory approval process for the introduction of new technologies, including the adoption of genetically modified crops?
4.    What is your party's position on a carbon pricing system, including on a credit and debit system that acknowledges the significant carbon reductions being achieved by prairie grain growers through farming techniques and sequestering?
5.    As the next provincial government, what would your top priorities be for farmers and the agriculture industry in Alberta?
All the responses may be found online here in an simple, accessible format they can be easily read on your desktop or mobile device.