Was Your Farm Profitable in 2018?
10 months ago
-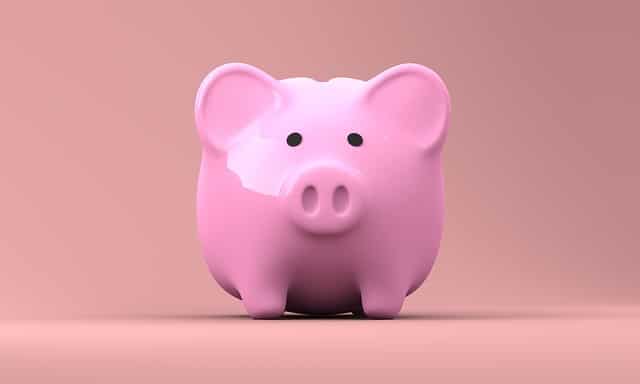 Now is a good time to gather information to convert cash statements to accrual income and expenses statements. Dean Dyck, farm business management specialist at the Alberta Ag-Info Centre, looks at how to check for farm profitability.
"The majority of farms still report their incomes and expenses on a cash basis via their annual income tax returns with the goal of avoiding or postponing income tax," explains Dyck. "Very few actually have an accurate accrual statement prepared to give them a true picture of profitability, and if their farm made a profit."
Dyck adds that the goal, after all, is to make a profit. "Accruing your income and expense statement also gives you the information so that you can drill down and really know your cost of production. It allows you to reflect on those decisions you made during the last cropping season, and to see if they generated a profit."
"With the right information you can convert those cash statements to accrual," he says. "This will give you a true picture of income and expense for your farm and if you made a profit. This information is invaluable in developing your projected income statements and marketing plan for 2019. It will allow you to make better decisions into the future and fully understand your cost of production."
"You will have a better understanding of what your breakeven points are and when you can take a profit. This knowledge will direct your marketing plans, and your adoption of risk management tools to protect that profit. If you are currently operating as a corporation, the financial statements generated will include an accrued income statement."
Items that will affect the calculations are year-end numbers for inventories of livestock, crops for sale, feed on hand, purchased supplies, accounts receivable, accounts payable and accrued interest.
Dyck says that now is the time to collect those numbers. "Most farmers will have these numbers available either from the year-end statement that they provide to their banker or accountant or from their annual AgriStability returns."
The only number that may not be readily available is the accrued interest at year-end, so he says that number can be requested or calculated at this time. "Producers need to have the required numbers for the beginning of the year and end of the year for the accrual adjustments to be calculated properly for any given year. 2018 year-end numbers become 2019 beginning year numbers. Ask your accountant or business advisor to assist you in accruing your cash statement."
Depreciation is the tricky one, says Dyck. "Income tax returns may have capital cost allowance (CCA) numbers, but those can be quite different from the actual depreciation numbers that should be charged as a business expense. For the historical accrued net farm income numbers to be meaningful, depreciation amounts must reflect true depreciation of the assets used to generate an income. This may be close to 16 per cent for your equipment line and two to four per cent for your grain and machinery storage. If you are in an intensified livestock operation, depreciation on building and equipment could be higher."
"The primary goal of any business is to generate a positive net income and to make a profit. Profit is not a dirty word. Once you make a profit, the issue is how to invest it and protect it from being taxed," he adds.
To learn how to accrue income and expense statements go to The Income and Expense Statement. For more information, visit the Farm Manager Homepage or call the Albert Ag-Info Centre at 310-FARM (3276).
Source: Alberta Agriculture and Forestry
Alberta Canola Producers 2019 Board of Directors
10 months ago
-
The 29th Annual General Meeting of the Alberta Canola Producers Commission was held January 29 at the FarmTech Conference in Edmonton. Following the Annual General Meeting, the Board elected John Guelly from Westlock as the new Chair, and Kevin Serfas of Turin as the new Vice-Chair.
Alberta Canola is pleased to welcome two new directors to the Board:
Wayne Schneider of Nisku, replacing Renn Breitkreuz in region 6
Roger Chevraux of Killam, replacing Dale Uglem in region 11
No nominations were received for region 12, where Brian Hildebrand retired from the Board. Growers that are interested in representing region 12 should visit albertacanola.com/elections
The Board of Alberta Canola would like to thank outgoing directors Renn Breitkreuz, Dale Uglem, and Brian Hildebrand for all the hard work they have done on behalf of Alberta's canola farmers.
Renn joined the Board in 2014 and served on a variety of Board committees, and represented Alberta Canola on the Canadian Canola Growers Association (CCGA) Board as well as Vice Chair and Chair of the Board.
Dale joined the Board in 2016 and served on the Grower Relations & Extension and Research committees, represented Alberta Canola on the Board of the CCGA and served as Chair of the FarmTech Planning committee.
Brian joined the Board in 2017 and served on the Research and Government & Industry Affairs committees.
Visit albertacanola.com/about for more information on the Board of Directors, the committees that guide the board, and Alberta Canola's regions.
The mission of Alberta Canola is to support the long term success of canola farmers in Alberta through research, extension, consumer engagement, and advocacy for canola farmers.
Source: Alberta Canola
Viewpoints: Looking for Win-Win Scenarios
10 months ago
-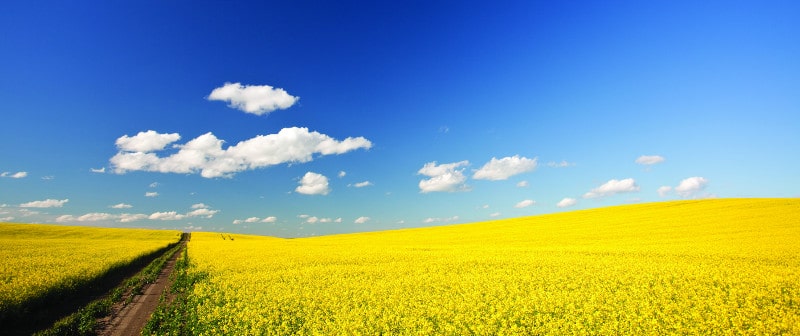 From the future of variety development, regional variety trials, and value capture models in Canada, to the importance of applied research groups in Alberta, Alan Hall, Agricultural Research and Extension Council of Alberta's executive director, shares his thoughts with Alberta Seed Guide on the shifts taking place within the province and the country.
ASG: Do you see any shifts occurring in seed variety development or regional seed trialing?
AH: Over time, we're seeing more varieties being developed by private companies as opposed to government or university breeding programs — that's an evolution. We've already seen this happen in canola. It's beginning to happen in pulses, and we're seeing it in cereals. We're going to see more of that, particularly in the wheat area.
With that, will come changes to how variety trial work is financed. Right now, it's financed from fees paid by variety owners or those who have distribution rights. To some degree, the trials are subsidized. For example, the applied research groups that I'm involved with, they don't get full cost recovery on the trial work they do, but they still do it because it's very useful to farmers in their areas, and these associations are owned and operated by farmers. However, I suspect over time they'll want to move to a more self-sufficient business model.
Farmers want reliable, comparative data to help them select varieties. They want to see head-to-head data about different varieties from public and private breeding programs, to determine how they perform under the same conditions, relative to each other — that helps farmers with their selection process. Farmers value this consumer report style where there are neutral third parties doing the testing.
ASG: Why are the protocols put in place for regional variety trials so important?
AH: Protocols are important to keep the data that's being collected consistent — so that you're comparing apples with apples. For example, if organization number one designed their own trials and organization number two designed their trials differently, and company number three did them differently yet again, we wouldn't be able to roll that data together and get anything meaningful out of it in terms of statistical analysis.
Having common protocols is critical for solid, dependable data that can be pulled together and analysed. It ramps up the quality and confidence in the results, otherwise all you've got is a collection of anecdotal information.
Every year a breeder science committee reviews the process and what adjustments need to be made, whether that's protocol design or the operations of the program. There is scientific oversight to maintain quality.
ASG: How do you see the future shaping up with more varieties developed by private companies? What have other countries experienced having undergone similar shifts?
AH: If we look at the canola industry in Canada, what it has done is it has given farmers considerably more choices. The number of varieties available to them will be significantly larger than what's currently there, which will increase the need for regional testing.
If we look at Australia, they have what's called the National Variety Testing Program. Australia has university-, government-, and privately-generated varieties, which is a similar mix to what we have here. The program involves more than 600 sites across the country where varieties are trialed. What they have found is microclimates affect a variety's performance. For example, when the same variety is grown at two different sites, say, 40 miles apart, that variety may perform better at one site simply because of changes in soil or the agroclimate.
From this, they have found niche opportunities for varieties in Australia. Having many varieties available improve the odds that farmers will find one that fits their niche. This is highly valued by Australian farmers, and they say is most helpful to their bottom lines in the variety selection process.
In Canada, we have a limited number of sites, and for some farmers they can be a hundred miles away. As private companies come on board with more breeding, in a perfect world, we will see a more robust regional variety trialing process than what we have in the province today, which is in the neighborhood of 20 to 25 sites. Perhaps in the future that might be 300 to 400 sites in Western Canada. I have a suspicion it could be a growth area in terms of trialing. How do you finance something like that? It takes more money. It takes more in-field delivery capacity to run the plots.
In Australia, the national variety testing program is funded through the Grains Research and Development Corporation. Farmers support the organization with a one per cent of sales levy, which is sort of like our checkoff system in Canada.
This farmer-run organization takes in about $150 million per year in checkoff money as well as another $40 million from the Australian government and $10 million generated from intellectual property. The organization funds a lot of research and development in various areas, such as agronomy, cropping practices and genetics, but one of the key benefits it provides is the regional variety trial testing. Farmers in Australia love it.
I'm not sure if, over time, something like this will emerge in Western Canada. There has been lots of coffee talk about that sort of an approach, but I don't see any evidence that western Canadian farmers are moving in that direction at this point.
ASG: Do you have any thoughts about current and future funding models for agricultural research?
AH: One of the reasons for our trip to Australia was to look at how that country is organized and conducts its affairs. The Grains Research and Development Corporation model is great. Basically, what it has done is it has provided a good scale of operation — with $200 million you can do a few things. So, they're not fragmented and it's very well organized.
They have a good committee system from the local level right up to the national level, so there is farmer input and farmer guidance to GRDC activities all the way along. The board of governance is farmer-dominated, albeit there are other people on the board as well, but the majority are farmers, and a farmer is always the board chair.
It was interesting to see the GRDC's ability to react quickly with funds. It was probably 15 years ago now that chickpeas were getting pretty common in Australia. It got to the point where farmers started experiencing some disease pressures in their crops. The GRDC simply stated, "We're going to solve this problem." They didn't solve it with a small project here and there. The GRDC basically threw a few million dollars on the table, organized a team of plant researchers, and they solved the problem within two to three years.
They're able to get things organized because of the scale they operate at. If that was Canada, you might see a whole series of small projects, and in ten years you'd still be spinning tires.
We don't react as quickly because we don't have the same set of resources to work with. When I say "we" I'm talking about all the stakeholders, not just any one group. Typically, if we have a problem we look to government — we knock on Ag Canada's door. In Australia, with the GRDC model and significant revenues at hand, they're not going to the government to ask for help, they're going to the government saying "We're doing this, and if you want to be involved we'd welcome you, but we're going to do it anyway." It's a different mindset.
ASG: Could the Australian funding model work in Canada?
AH: Just because it works there doesn't mean it'll work here because people think differently and there are cultural differences, et cetera. You have to work it through. Right now, we operate on seed royalties. There's a limited income from seed royalties that goes back into supporting breeding programs.
In Australia, they implemented end-point royalties. Farmers are paying royalties on all of the crops they produce with a variety as opposed to paying a royalty on the seed. That model has generated significant revenues for ramping up breeding programs. They have evolved from being relatively small — and running on nickels and dimes — to really strong breeding programs because they have a good revenue stream through end-point royalties.
When that system came in around the year 2000, had Australian farmers been able to vote on it, they would have turned it down. All they could see was money going out the door. But today, they would not want it taken away. Australian farmers say they love the system because they get better varieties quicker than they would without the end-point royalty system. Now they think of it not as a cost but as an investment. However, it took a decade to get there.
ASG: How do you think an end-point royalty model would be received here?
AH: The way farmers know it's a good thing, is if they get a return in their pocketbooks from the investments they're making. Unfortunately, it takes a leap of faith. You have to do it in order to see if you get a return on investment. I don't know how they will get past that, but that's where some of the discussions on this are going.
End-point royalties provide Australian seed companies with a better revenue stream, so they are ramping up their breeding efforts. Australian farmers are putting more money into the system, but over time they found they were getting better results in terms of varietal performance. Farmers told us they're capturing value with their yields or disease resistance, or whatever it might be, and the companies are capturing value in that they have added revenues to operate breeding. It's a win-win scenario.
However, when the system was implemented not everybody looked at it that way, but farmers have come around to that way of thinking after a decade's experience. I think it will be the same thing in Canada. If Canadian farmers want to go down that road, then there'll be some angst in the early years. They'll wonder why all this money is going out with nothing coming back. However, if it's well run, they'll get returns. Over the longer term, they'll wonder why they were so worried.
ASG: Where are farmers getting value for their money with respect to research in Alberta?
AH: The applied research groups in the province are filling a very critical piece. These groups are adapting and applying varieties and technologies so they work at the local level, bridging the gap between regional farm needs and the materials released by research stations and universities. The groups also work with farmers to develop better practices to deal with issues farmers are facing, like disease or drought.
Those organizations are owned by farmers and run by farmers and are providing some solid information back to farmers to incorporate into their operations.
The applied research groups are active on two fronts — on the crop front and the forage and beef front. Those organizations are running on nickels and dimes. We need to get behind these groups because they're doing excellent work, especially in remote locations, such as Oyen, Falher and Fort Vermilion. And it could only get better if they have more resources to work with.
Those groups, such as the MacKenzie Applied Research Association and SARDA Ag Research, exist in various forms right across the province. Information, varieties or technologies from research stations or universities don't always work in these regions without some adaptations.
For instance, these regions experience different climate conditions and have five or six hours of extra daylight in summertime — they've got more in common with northern Russia than they do the southern Prairies. Those research groups are developing information that's very useful to farmers in those areas.
Farmers need to keep the foot on the gas directing these groups to make sure they're working on the problems, barriers, or opportunities that affect their farm businesses. If they're doing the right work for farmers, and they do it well, it seems to me we have another win-win situation.
Tax Credit Rate For Alberta Canola Producers In 2018 Is 17.43 Per Cent
10 months ago
-
Canola growers in Alberta that do not request a refund of their check off from the Alberta Canola Producers Commission qualify for a tax credit for the 2018 tax year.
The Scientific Research and Experimental Development (SR&ED) tax credit allows canola growers to claim the tax credit for that portion of the check off paid that was used to fund qualifying research.
"The tax credit is an additional benefit for growers who pay check-off on crops like canola", says John Guelly a farmer from Westlock, Alberta and the Chair of Alberta Canola's research committee. "Farmers are funding research into finding solutions to agronomic issues like clubroot, while being able to capture some of that investment back at tax time."
The tax credit rate for Alberta canola producers in 2018 is 17.43 percent. For example, if an individual grower paid $100.00 in check off to Alberta Canola in 2018, $17.43 is the eligible amount to be earned as the tax credit.
The tax credit can:
offset federal taxes owing in the current year,
be received as a tax refund,
be carried forward up to 10 years to offset federal taxes owing, or
be carried back 3 years to reduce federal taxes paid in those years.
Individual producers must file a T2038 (IND). Farm corporations must file form T2SCH31.
For more information, contact the Canada Revenue Agency or your accountant.
More information on the SR&ED tax credit can be found on the Canada Revenue Agency Website at www.cra-arc.gc.ca/txcrdt/sred-rsde
Source: Alberta Canola
Seek and Destroy: The Control Of Herbicide-Resistant Weeds Through Seed Destruction
10 months ago
-
According to Breanne Tidemann, a field agronomy scientist with Agriculture and Agri-Food Canada based in Lacombe, Alta., herbicide resistance is continuing to increase in terms of how common it is, as well as how challenging it is to manage.
"With each new herbicide-resistant weed, herbicide options become more restricted. With wild oat as an example, we have biotypes on the Prairies resistant to group 1 and 2 herbicides quite commonly, but there is also resistance to group 8, 14 and 15 products. That really limits herbicide options," she says.
Tidemann and her colleagues have been exploring other avenues of control, chiefly a machine designed to destroy weed seed at harvest. Funding for the research, which started in 2017, is being provided by the Alberta Canola Producers Commission, Alberta Wheat Commission, Saskatchewan Wheat Development Commission and the Western Grains Research Foundation.
"In my opinion, the answer to herbicide resistance isn't another jug of chemical," she says. "We need to use multiple methods of managing weeds, and to me, it only makes sense to start targeting the seeds. Why let surviving weeds — the ones most likely to have new resistance traits — put their seeds into the seed bank to be a problem next year? I think seed destruction could play a key role in managing herbicide-resistant weeds in the, hopefully, near future."
Ian Epp agrees. He says in addition to reducing the total number of weed seeds entering the weed seed bank, harvest seed management is also beneficial in reducing the spread of weed species, including herbicide-resistant weeds, within a field. "Combines represent one of the best dispersal mechanisms available to weeds," says the Saskatchewan-based agronomy specialist with the Canola Council of Canada.
"Seeds that enter the combine may be spread up to several hundred feet away from the initial mother plant, which for patchy weeds, or seeds from a newly-introduced herbicide-resistant biotype, represents an efficient method of establishing new patches and rapidly becoming a widespread field problem."
This may result, he says, in growers using otherwise too expensive or intensive 'patch' management strategies to deal with, or delay, a weed problem. He firmly believes that reducing the number of seeds entering the seed bank, and/or manipulating where they enter the seed bank, are two important tools for managing an ever-changing composition of weeds in any field.
Current Research
In 2017 and 2018, Tidemann and her team experimented with seed destruction in 20 producer fields in Alberta, and the trials will continue for two more years to determine the effects of this technique on surviving populations. "We took weed counts this spring, but that data isn't summarized yet."
She's using the Harrington Seed Destructor (HSD), invented in Australia, a device that's towed behind the combine and features a cage mill that crushes the chaff — and the weed seeds the chaff contains. Speed of chaff movement is critical for the system to work best, and Tidemann has also found that farmers should wait until green or tough material has had a chance to do some drying.
The tow-behind HSD model is actually no longer on the market, but the firm offers the Integrated Harrington Seed Destructor (iHSD) that mounts directly onto the combine. Australian researchers have shown that the HSD and iHSD provide similar results. There is also a competitor called the Seed Terminator.
As far as Tidemann is aware, there are no published research results about the performance of the iHSD or its competitor, but she says a number of producers are using the iHSD in Australia, and there is also one being used in Canada, north of Saskatoon. She's heard that both of the mill systems on that unit ran into some wear issues last harvest, and that some modifications are being tried.
Mechanics of Destruction
In order for a seed destruction system to be effective, the weed seeds obviously need to be in the chaff. Cleavers and volunteer canola work well, but chickweed seed doesn't because it's so close to the ground and producers don't want to chance equipment damage by cutting at that level. Tumble weed also presents a similar issue — as does wild oat, but for a different reason.
During Tidemann's PhD studies, she found that wild oat seems to shed its seed prior to crop harvest. "So, what we did is we compared early-maturing crops (peas followed by winter wheat) to 'normal' maturity crops (wheat and canola) to late-maturing crops (faba bean and flax)," she says. "We collected chaff off the plots when we harvested and counted how many wild oats we collected in each plot (which would be the ones to go through something like an HSD). We also compared swathing and straight cutting in each of those rotations. The idea was that we should collect the most wild oats in early-maturing crops, and should collect more by swathing versus straight cutting."
Preliminary results show that more wild oat seeds are collected when crops are swathed, but Tidemann says more are not necessarily collected with earlier-maturing crops. "We still have to do a final analysis on this data to see if those preliminary results are true at all sites and years, and then we need to try and figure out why," she says. "It's possible that wild oats are more variable than we suspected, which makes it harder to manipulate agronomics to collect more seeds. More to come on this project in the next year or so."
Tidemann notes that a couple of producers in the province are trialing a harvest weed seed control method called chaff lining (see sidebar) that's less expensive than seed destructors. At this point, she doesn't think most producers see the cost of seed destructor systems being worthwhile.Epp reports that the iHSD currently costs about $150,000 and the Seed Terminator rings in at about $100,000. However, while Tidemann states that something like chaff lining may be easier to adopt initially, a lot of the same operational principles apply in terms of, for example, seed capture/retention issues.
In terms of when seed smashers might be used on a widespread basis, Tidemann says that at least two other factors are at play besides cost of the equipment, including her research results and the rate of spread of herbicide resistance. "I hope over the next few years we start seeing interested producers. I hope to do some more exploration into what's going on with wild oat seed retention, and also look forward to trialing something like chaff lining."
An enjoyable part of Tidemann's work is seeing producers get interested in ways of solving problems like weed control. "They have so many ideas and so many different perspectives about what will work on their farm and why," she says. "I love hearing from them and hearing what they're thinking about trying."
Another Look: Chaff Lining Research in Australia
Chaff lining is the practice of concentrating chaff in a narrow row between stubble rows directly behind the harvester. An August 2018 University of Western Australia report states that use of chaff lining has risen rapidly in that country over the last two years. "A survey of WeedSmart subscribers," states the report, "shows the percentage of growers using chaff lining increased from 6% in 2016 to 26% in 2017."WeedSmart is an industry-led initiative to enhance on-farm practices and promote the long-term sustainability of herbicide use.
Recent studiesheaded by Annie Ruttledge, from the Department of Agriculture and Fisheries in Toowoomba, Australia, show that use of chaff lining or chaff tramlining — when chaff material is concentrated on dedicated tramlines in controlled traffic farming systems — does concentrate weed seeds into a narrow area, and that heavy layers of chaff lead to better suppression of weed emergence.
"Small seeded broadleaf weeds, for example common sow thistle, are more easily suppressed than grass weeds with larger seeds, such as annual ryegrass. Thick tramlines and chaff lines reduce, but do not prevent, weed emergence, so other measures may be needed to control weeds in tramlines/chaff lines, for example, spraying the tramlines with a shielded sprayer," says Ruttledge.
For more information go to https://weedsmart.org.au/how-chaff-lining-works/and https://ahri.uwa.edu.au/chaff-liningtoo-good-to-be-true/.
Insect Forecast And Survey Maps Now Available
11 months ago
-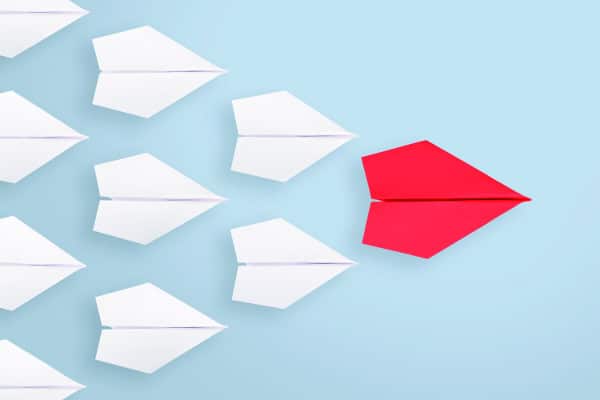 The 2019 Wheat Midge Forecast Map, Pea Leaf Weevil Survey and the 2019 Wheat Stem Sawfly Forecast Map are now live. Scott Meers, insect management specialist with Alberta Agriculture and Forestry explains what those maps and surveys indicate.
Meers says that wheat midge numbers on the whole are down quite substantially. "When we look at the map it shows no patches of yellow, orange or red. It is just a few yellow dots here and there, in amongst lower populations. There will be individual fields still at risk even though the overall forecast is down. There are still little hot spots scattered through central Alberta and into the Peace region."
The wheat stem sawfly numbers, on the other hand, are the complete opposite. Explains Meers, "We are actually seeing sawfly numbers increasing in a number of areas. The traditional areas such as the MD of Acadia, Special Area No. 3, in Foremost – County of Forty Mile, Vulcan County, the MD of Willow Creek and parts of Lethbridge County – are all showing increases in the wheat stem sawfly numbers. We are actually finding low numbers in areas such as the MD of Foothills and up into Rocky View County as well."
"It is a definite upward trend in wheat stem sawfly numbers overall, and nowhere near like it was in the early 2000s. If we continue on our dry trend in southern Alberta, we will be watching sawfly increase in severity and importance along with the dry weather."
Meers says that the pea leaf weevil survey found low overall numbers. "When we look at year over year, in the last five years, this is the lowest level of damage across the board. It does not mean that they have gone away completely."
"We see an east-west divide where the east is quite low in pea leaf weevil numbers all along the east side of the province. Southern Alberta is still relatively high. Along the Highway 2 corridor and up all the way north of Edmonton, we are seeing substantial pea leaf weevil numbers. However, we are recognizing that overall, the numbers are down from previous years."
As for seed treatment, he says that it can be a tough call. "Generally if you are in a traditional area, we are still recommending pea leaf weevil control using seed treatment. If you are outside those traditional areas and haven't experienced large populations in the past, then we are not recommending pea leaf weevil seed treatment management."
The remaining maps are scheduled to come out mid-January, including those for grasshopper, bertha armyworm and cabbage seed pod weevil.
Read the 2019 Forecast Maps/2018 Survey Maps. For more information, contact [email protected].
Source: Alberta Agriculture and Forestry
Alberta Wheat Commission Announces New Director-At-Large
12 months ago
-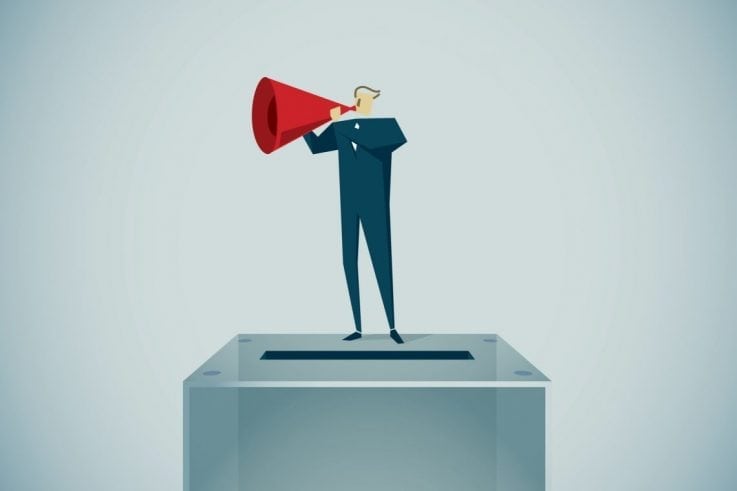 The Alberta Wheat Commission (AWC) is pleased to announce that Janine Paly, who farms near Thorhild, is joining its board of directors filling the director-at-large role. Paly's role will officially start following AWC's annual general meeting (AGM) at FarmTech on January 30, 2019.
Paly takes over the director-at-large role from Kevin Bender who completes his final term following AWC's AGM. Bender served as a board member since AWC's launch in 2012.
"I am honoured that farmers have put their confidence in me to take on this important leadership role," said Paly. "As a farmer, I've watched the sheer strength of this organization grow and I'm excited to bring the unique perspectives I've gained throughout my career to continue building on that."
The director-at-large election took place across a series of regional meetings AWC held throughout Alberta in November and December with the final meeting taking place yesterday in Lethbridge. Farmers were given the opportunity to vote via travelling ballot box system. Votes were counted today at the Prairie Cereals Summit in Banff.
With the end of Bender's term upcoming, the commission looks forward to announcing its new leadership following the AGM.
Source: Alberta Wheat Commission
A Follow Up and Information on Seed Value Creation
12 months ago
-
If you haven't already heard the term "seed value creation", you will. Over the past number of years, a group from across the seed industry, including farmer organizations, have been exploring ways to strengthen the investment in wheat breeding. With the volume of noise farmers are bombarded with, not many realized this was happening until Agriculture and Agri-Food Canada (AAFC) and the Canadian Food Inspection Agency (CFIA) started consultation meetings in late November to get input on several royalty models. If any changes are eventually made, they wouldn't be until 2020.
The larger farmer population is just joining the conversation, although there are ways to gain information, and share your views.
At the bottom of this article, links are provided to an online survey.
Wheat Growers would like to hear from you – [email protected], (306) 955-0356.
On Wednesday December 19th there is a webinar on Seed Value Creation (information to join is below).
AAFC / CFIA will continue consultations throughout the winter.
After the first of four consultation meetings held in past weeks, the Wheat Grower Board felt it important to put an early indication out regarding their views. Although we wanted to learn through participation in the consultations, we knew we stood for investment in research and breeding. Our press release quoted Gunter Jochum, Manitoba farmer, Director of the Wheat Growers, and participant of the first consultation in Winnipeg November 23rd, as stating, "Why wouldn't farmers want both public and private breeders to develop new wheat varieties to provide more technology and choice?" It went on to say "As farmers, we don't feel the status quo is good enough, and want improvements including more investment, innovation and competition." Levi Wood, President of the Wheat Growers, "Competition is good, so if a new system encourages and facilitates more of it, we feel confident it's a move in the right direction."
Here's a quick summary;
Why do we need any change as we're still generating new varieties? After all, there are 18 new cereal varieties registered for 2019, across seven classes/crop combinations, and six companies. In terms of private breeding, Syngenta has been breeding in Canada for many years through their acquisition of AgriPro, although a recent report stated they were putting their North American hybrid program on hold, and entering Europe first. Bayer has recently established a program in Saskatoon, and plant breeders' rights (PBR) passed in 2015 enabled the formation of LCRC (CANTERRA and Limagrain) which brings germplasm from their international inventory. So what's the problem?
The issue is not just that we can do more, but we're at risk of losing competitiveness. The current system is vulnerable. To be sustainable, the public wheat breeding system should be able to stand on its own. The six companies bringing new products to market in 2019 are mostly pulling from the public breeding program. And several estimates provided at the consultation meetings indicate only 10% of breeding costs may be covered by the royalties that go back to the breeders (an estimate being confirmed). Public breeding programs would benefit from a new royalty scheme as they're the breeders, so any new royalty would go back to the them (as per licensing agreements they have).
Private breeders, encouraged by PBR, are unlikely to stick around if royalties don't even cover costs. This could be framed as a discussion about how much of a "public good public", breeding should be. Although, if it is considered a public good, without the need to be profitable, it'll be difficult to attract private investment to compete. If public breeding programs lose taxpayers' support in future decades, will farmers want to foot the whole bill, and even if they do, will those programs keep Canada competitive with wheat growing competitors that have both public and private programs and technology?
Solutions are being explored. Incremental investment could be from a variety of sources:
Get government to pay more: That's likely wishful thinking in today's environment.  AAFC says it won't pull out of wheat research although wants to focus more on core "discovery upstream science and research". Perhaps they'd be willing to match growers' contributions as they do in some countries?
Get growers to pay more into check-offs: Growers are tiring of "check-off" fatigue. They also contribute via rail RME overpayments that go to WGRF which funds some breeding, as well as being a taxpayer (government assets at AAFC and universities).
Have royalty models which will help close the gap in breeding funding. After two years of discussions, two models recommended by the Grains Roundtable are what the consultations were asking about, while capturing any other ideas.
Trailing royalty on farm saved seed (FSS) i.e. paid on the use of seed originating from certified seed.
End Point Royalty (EPR) paid on grain delivered, regardless whether it was grown from certified seed or FSS. Rebates would be made if certified had been used.
*Although values vary depending on what varieties would be used, a rough estimate at this point was $1-2 per acre.
*Varieties not protected by PBR (pre-Feb 2015) could continue to be used royalty-free.
Encourage private organizations to fund breeding even if that's not their core business, as they see it as necessary for their business, considering there's a lack of it currently. PepsiCo funded oat breeding for years before finally stopping.
Some grower organizations have looked at a grower owned breeding company in the past. Surely owners would want the business to be profitable, so still require solutions.
Find a way for consumers to pay more, and funnel those funds back to breeding somehow.
What other ideas do you have?
Don't let those who have a negative view of Ag corporations blur your view of the good work that has been done by our public breeders at Ag Canada and Universities. Their programs need help as does the wheat breeding sector overall. This is not about delivering a canola model for wheat, although many farmers like the profits canola has and continues to deliver. This is about establishing a "built for Canada" cereal solution. Let's park the conspiracy theories, and work together to develop a model that enhances public breeding, while encouraging private investment. Let's ensure we have access to new technology, including traits and specifications that may be developed outside the public program.
We can choose from, build on and customize from what other countries have tried. They'd used a variety of systems, with varying degrees of success.
The actions and results of Canada's wheat competitors indicate the system needs to change. Our own results indicate it, value chain groups including farmers agree, as do the academics. A challenge with breeding is that it has always had a lag time for results. We have technology like CRSIPR and new breeding tools that will help speed up the actual targeted field results. UPOV91 adoption has demonstrated investment will come with proper policies. Let's not delay any further, the next step in that evolution. Let's allow our private breeders to thrive, and private one of all sizes to be profitable. Let's have farmers, breeders both public and private, and government create a Canadian-made model including the processes to manage it more effectively and efficiently. Let's learn from those who have implemented systems already, and borrow with pride as is appropriate and advantageous to Canada.
A balanced yet competitive public AND private breeding environment, supplemented by check-offs (including government matching to some level), and backed by AAFC and university core research, can make for a much healthier wheat market in Canada.
And whatever is decided, it should be simple, and cost effective to administer. Farmers need to understand their costs, where their contributions go. They need to understand any royalty system as that impacts their direct cost. And they deserve to understand where their check-offs and rail overpayments go.
Wheat Growers are issuing a call to action. Please engage in this discussion, as we all need to voice our opinions.
Here's some further information:
Presentation from early 2018, at meeting where varieties are recommended for registration.
On Wednesday December 19th at 10:00 AM – 11:00 AM CST there's a webinar on Seed Value Creation:
Please join my meeting from your computer, tablet or smartphone https://global.gotomeeting.com/join/327086077
You can also dial in using your phone:
Canada: +1 (647) 497-9391
Access Code: 327-086-077
Here's a website with the information used in the previous point.
Read this article about Seed Value Creation.
AAFC/CFIA Slide Deck re: Stakeholder Engagement for Value Creation Models (presented December 6, 2018)
Here's online survey's others are conducting:
Farmers' attitude towards funding wheat research (University of Regina). This is a survey about your attitude towards different ways of funding additional wheat research and breeding in Canada. This study will be used to inform future government policy initiatives related to wheat variety development. Your participation will involve a completion of a 20-minute on-line survey. Your identity and the information you provide will be kept completely confidential. There will also be a draw for an IPad as part of the survey. If interested in participating in the survey, send [email protected] an email and she will send an invitation to the survey with your personal link.
Views can be submitted to AAFC / CFIA:
Carla St. Croix AAFC: [email protected] (613) 773-1221
Anthony Parker CFIA: [email protected] (613) 773-7188
Source: Western Canadian Wheat Growers Association
7 Ways Seed-Applied Technologies are Evolving
1 year ago
-
From boosting yield to helping you look at what you're trying to accomplish on the farm, these products hold a lot of promise for the future.
Next-generation seed treatment technologies, non-chemistry-based seed treatment technologies, and the potential of biologicals and microbes are all driving the industry forward. Farmers need to keep in mind that they must not only keep up with the latest trends, but they also have to make sure they are asking the right questions. In order to do be able to do that, you need to know how these products are growing and evolving.
They may help boost yield.
Russell Trischuk, regional technical managerfor BASF Functional Crop Care in Saskatoon, Sask., says to get to the next plateau of yield, there's a lot yet to be done with these technologies. "We've made big strides in yield over the past few decades due to effective fungicides, herbicides and insecticides plus a big contribution from genetics technologies. Still, the yield increase year over year isn't what is used to be. Through on-seed technologies we can afford the plant the ability to manage abiotic and even some biotic stresses. We believe these products really will take us to the next level of production in our crops not only in Western Canada, but globally."
They may help you rely less on chemistry.
John Kibbee is the owner of Kibbee ST Consultingin Guelph, Ont.He has a history of product development and technical management experience in seed treatments. He says in terms of the non-chemistry-based seed treatment technologies that are of interest to him, microbes for seed treatment — also called biologicals — can do some incredible things "and we've only scratched the surface." Kibbee believes seed treatments have become a low-impact crop protection method, and microbes are the next evolution. "They're green, have a better acceptance among consumers, but are complicated to formulate and turn into a commercial product that works consistently in the field."
They may help enhance the effectiveness of the chemistry you're using.
Trischuksays the use of biologicals in combination with chemistry allows them to plug holes in their crop protection systems and improve the crops they are putting it on. "A biological seed treatment is a technology where it's easy to demonstrate these benefits," he states, adding a chemical treatment is very effective for protecting the seed and plant as it gets out of the ground.
These products will help protect the plant during its most crucial stage.
"We know that within a two or three-week period after planting, the impact of that chemical treatment starts to wear off. This is where biological treatments come in," says Trischuk. He explains that it takes some time for that microorganism to grow and colonize the root system or soil surrounding it, and due to that they see a delayed response in disease control. "This is right in line for when we see a chemical treatment begin to lose its efficacy," he says. "We can bridge that gap that we see until later in the season when a foliar treatment can be applied."
These technologies are changing how we think about seed treatments.
Kibbee says it took him a long time to adjust his thinking, as he spent his career trying to protect crops from microbes, but now he thinks about nurturing them and allowing them to survive. Looking to the future, what sort of microbes can we harness for use in seed treatments of the future? "Rhizobia is an obvious one for nitrogen fixation on legumes and is something we're already seeing used. Azospirillum is popular in Latin America for nitrogen fixation on cereals," says Kibbee.
Seed treatments are changing how manufacturers commercialize products.
"We now have a dedicated seed and soilborne pathogens screening program [at BASF]," Trischuk explains. "All molecules are screened not only for efficacy against foliar diseases, but against all major diseases attacking the seed and seedling in the soil. That's in contrast to what we used to do, where we'd find an active ingredient that was a good fungicide, develop it for foliar use, and then look to see if there's was a fit on seed or in soil." He believes that change in philosophy has allowed them to identify a couple of molecules that they don't think would have passed screening for a foliar fungicide but have been found to be very effective on seed or in soil.
They'll help change how you make product selections. 
In the end, Trischuk says when comparing biological and chemical solutions — especially with regard to consistency of performance and expectation of results — farmers need to examine their expectations."Some of these products don't have a requirement to submit efficacy data to receive registration," he says. "Make sure you ask questions about the product. If there's only been one trial, how credible is that data? At BASF we try to give a lot of info about what the grower can expect. If you want to know how something works, ask for data."
Herbicide Resistance – Coming To A Field Near You
1 year ago
-
Herbicide resistance in weeds is a growing problem affecting many commonly used products used in Alberta and around the world. Harry Brook, crop specialist at that the Alberta Ag-Info Centre, explains herbicide resistance and the upcoming webinar that addresses the issue.
"We frequently hear about resistance – whether it is microbial, fungal or weed control – and it is the same problem," says Brook. "When you have a great tool, like an antibiotic or herbicide, and it does a bang-up job of controlling a problem, it becomes your go-to answer to that particular bug or weed. However, the success of that control product carries the seeds of its own destruction. Overuse leads to resistance and a search for another magic bullet. There is not an inexhaustible supply of magic bullets."
Brook explains further, "With herbicides, using the same herbicide group sharpens the selection pressure on the weeds affected by that herbicide. Every plant population has small numbers of naturally occurring resistant plants, or ones that do not respond as well, to a given herbicide. Repeated use of that herbicide or group will give the resistant plants free rein to grow and proliferate. Over a short period of time this can result in fields dominated by weeds not responsive to your herbicide and a massive seed bank, giving you trouble for years in the future."
Brook says that there are several telltale signs that indicate a potential problem with herbicide resistance:
Unexplained weed patches in the field even when the majority of that weed species was killed.
Problem patches in no particular pattern and obviously not a sprayer miss.
Other weeds controlled by the herbicide are killed but weeds next to them appear untouched.
This herbicide or another from the same group used this year was noted with a problem last year.
Field history indicates extensive use of one particular herbicide group.
Each herbicide is classified by the way the herbicide kills the target weeds, called the mode of action. A limited number of modes of action are available, despite the yearly proliferation of generic herbicides.
"There has been no new mode of action discovered in almost 30 years," he adds. "If you hear of any new herbicide it is – at best – a new compound found in an existing group, creating a false impression. If you have a weed that is resistant to one herbicide in a particular herbicide group, it is resistant to all the herbicides in that group, even the new ones."
Record keeping is essential to determine if there is a resistance issue. It notes the repeated use of particular herbicides or groups. It is also useful in planning alternate weed control strategies to combat those resistant weeds.
Herbicides are just one way to control weeds. "Delayed planting prior to seeding can help cut down weed populations, "explains Brook. "In areas of better moisture, heavier seeding of the crop can add crop/weed competition as an effective way to keep weeds from hitting your yields. If you have cattle, chaff collection can be an effective way to remove weed seeds. A diverse and varied crop rotation that incorporates perennial forages can also be very effective in reducing weed seed production and carryover. And ultimately, localized or patch cultivation can sometimes be the most effective way to control particular weeds."
He notes that another effective method to slow the spread of herbicide resistance is to use more than one mode of action on the particular weed. "We are seeing this as producers have gone back to using Avadex or Treflan as a preplant application to the soil then applying a Group 1 or 2 post emergence herbicide once the crop is up. This extends the useful life of a herbicide but not forever. Other tools, besides herbicides, need to be used to keep herbicides as a valuable weed control option."
"Foxtail barley is an increasingly problematic weed in much of the province," says Brook. "It does not respond well to herbicides but is very easy to control with light cultivation. Wild oats are a concern as there are populations of wild oats in the province resistant to three herbicide groups. Grassy herbicide control only comes from about 5 herbicide groups. In crop, you are mostly limited to Group 1 or Group 2 herbicides."
Brook adds that herbicide resistance is not a problem that is going away. "Record keeping, planning and including all possible weed control tools is essential to herbicides effective into the future. Don't abuse and overuse, it will get you in the end."
For more information about this issue, register for the Herbicide Resistance: Coming to a Field Near You webinar, taking place Wednesday, December 12, 2018 at 10 a.m.
Source: Alberta Agriculture and Forestry