Alberta Crop Trials Featured on Bayer Virtual Crop Tour
5 days ago
-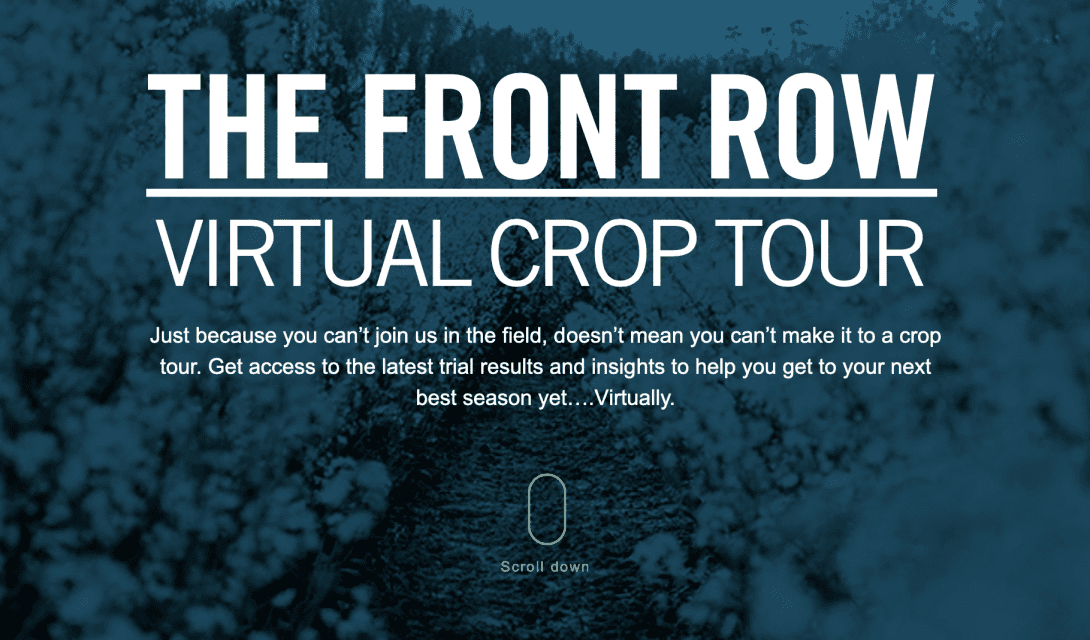 Three Alberta crop trials are featured on Bayer's new virtual crop tour website called The Front Row: Virtual Crop Tour, the company says in a news release on Sept. 15. The digital platform was created due to the COVID-19 pandemic forcing Bayer to cancel it's annual crop tours.
"This year the physical crop tour wasn't possible which required us to innovate and create a convenient option for our customers. Now, growers can access to the information on their own terms and from the comfort and safety of their own homes," Lauren Davis, marketing communications manager for Bayer Crop Science, says in the release.
The digital platform gives farmers a front row seat to trial results and insights as well as new product innovations, the release notes. The virtual experience includes a library of videos delivered by experts in the field as well as virtual crop tours to learn about seed and crop protection product offerings across Canada.
Additional videos will be added to the site in the weeks ahead, the release says. The Alberta site featured is located at Carseland, Alta. and features canola, corn hybrids, and Proline GOLD trials.
Alberta Land Prices Up 4.9 Per Cent For First Half of 2020
6 days ago
-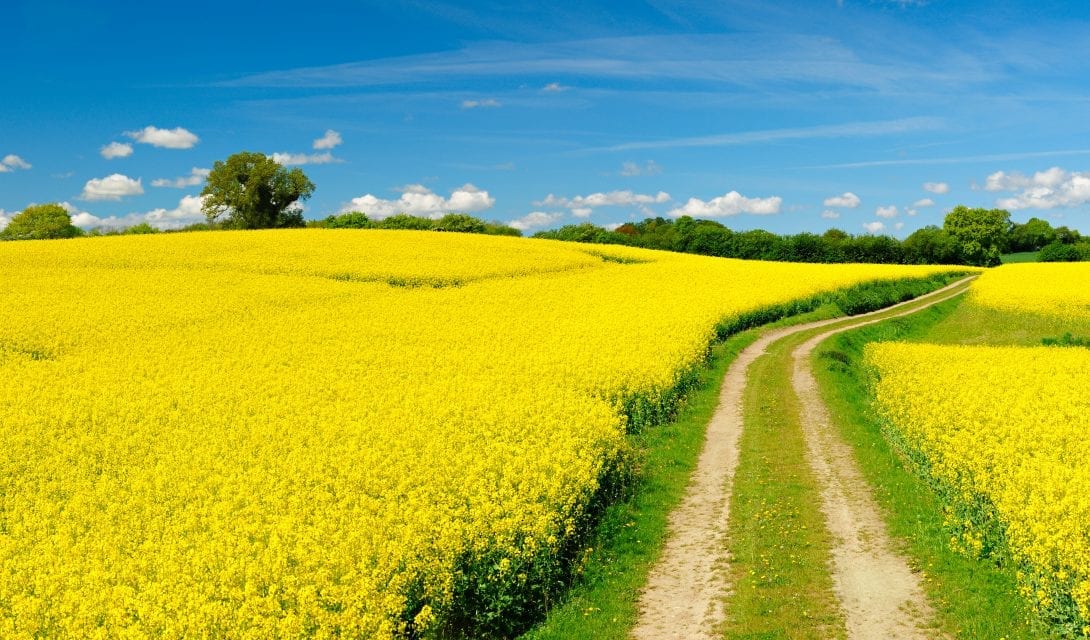 Land values in Alberta are up 4.9 per cent for the first six months of 2020, a report from Farm Credit Canada released on Sept. 14, says.
Alberta's increase is following the national trend. Nationally farmland values have increased by 3.7 per cent for the first half this year. This increase is in line with mid-year results over the past five years, which showed single-digit increases for the full year, the report notes.
"Given the global economic situation during the first half of 2020, Canada's farmland market is showing remarkable resilience in the face of adversity and uncertain times,"  J.P. Gervais, FCC's chief agricultural economist, says in the release. "Changes to production and marketing plans induced by the pandemic have had a definite influence on profitability, yet the demand for farmland remained robust."
The majority of provinces showed a lower 12-month increases in average farmland values over the last 12 months compared to last year's average, with the exception being in Alberta which recorded an 8.5 per cent increase compared to 3.3 per cent.
Crop receipts (excluding cannabis) for the first six months of 2020 are 1.6 per cent higher than for the same period last year, the report also notes.
Alberta Company Finalist for Agri-Food Export Award
3 weeks ago
-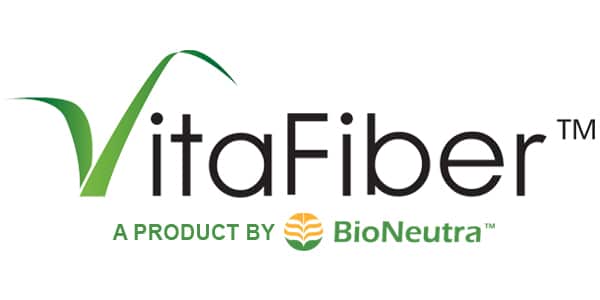 BioNeutra, an Alberta company, is one of the six finalists for the Agri-Food Export Group Quebec-Canada's Alizés Awards, a news release on Aug. 27, says.
The Alizés Awards celebrate the of the work accomplished by Canadian agri-food companies that have distinguished themselves in international markets and are presented by Farm Credit Canada (FCC).
"The innovation demonstrated by companies, both in adapting their products for new markets and in developing international strategies, greatly impressed the jury" explains Louis Turcotte, the jury's chairperson and senior director of corporate and commercial financing at FCC, in the release.
BioNeutra was founded in 2003 and markets VitaFiber ™. The product is made by by transforming starch molecules from local grain crops into functional health molecules, it provides dietary fibre and is a nutritious sweetener, the release notes.
"Committed to meeting the needs of consumers, the company uses science-based processes and applies them to the commercial product market. With rapid growth, differentiated products and sustained efforts to obtain accreditation in many countries, BioNeutra was able to please the jury."
The award ceremony will happen virtually on Sept. 29, 2020 as part of SIAL Canada 2020.
Seed Industry Works to Break Down "Silos" in Final Hours of Seeds Canada Voting
4 weeks ago
-
The following piece is from our sister publication, Germination.
With tomorrow being the final opportunity for Canadian Seed Growers' Association (CSGA) members to vote on the proposed merger of the industry's five seed associations, Mike Shewchuk is concerned about what he feels seed growers will lose if they opt out of the merger.
In recent days he says he's spoken with seed growers who have questions about the merger and are wondering how they should vote.
"It does bother me that there's a lot of misinformation regarding what some people wrongly see as a multinational takeover. There's a lot of opportunity with Seeds Canada and it would be sad to miss that if the vote goes against it," says the vice-president of the Saskatchewan Seed Growers' Association (SSGA).
Advance voting for CSGA members closes today, while they will have one more chance to cast a vote tomorrow during the CSGA special member meeting scheduled to begin at 10 a.m. CDT.
The CSGA recently held numerous online town hall meetings concerning the proposed amalgamation of the CSGA, Canadian Seed Trade Association, Canadian Seed Institute, Canadian Plant Technology Agency (CPTA) and Commercial Seed Analysts Association of Canada.
While the CSGA national board endorsed the merger, not all provincial seed grower boards have done so.
"We never had consensus on our board and decided it would be best to speak our own opinions rather than be held to a board policy," says Shewchuk.
"That's the nature of seed growers, we're pretty detail oriented and it's hard to get people to stand behind something when there is a divide. Some of us are more blue sky thinkers who see the opportunity while others focus on risks. If seed growers are going to stay in their own silo it's hard to see how we'll make progress. Working together is the only way we can move into the future."
Those proverbial "silos" are a problem that has frustrated Lorne Hadley, executive director of the Canadian Plant Technology Agency.
"The positive impact of a silo is that all the grain in the silo stays pure. In some ways we have kept these organizations in different silos so they can have, for lack of a better term, 'pure' discussions where we don't worry about what others are saying, we just worry about our own silo," Hadley says.
"The problem is that inside a silo you can't see what is going on in the next silo. Even though grain companies and processors use silos, when they make a product for the market they pull a little from this silo and that silo to find out what works well together. We do that in seed, too — take from each silo to make something customers want to buy. Seeds Canada is an opportunity to break down silos and move forward together without losing anything."
Two-thirds of votes cast by members of each of the five organizations must be in favour of the amalgamation for it to proceed, notes a recent mailing from the Alberta Seed Growers. The other four associations have already completed their voting, with results to be announced tomorrow after the CSGA special member meeting.
The meeting is open to all seed industry stakeholders. Meeting info is online at https://seedgrowers.ca/calendar/aug27-2020-sgm/.
Provincial Seed Grower Groups in Myth-Busting Mode as Seeds Canada Vote Deadline Approaches
4 weeks ago
-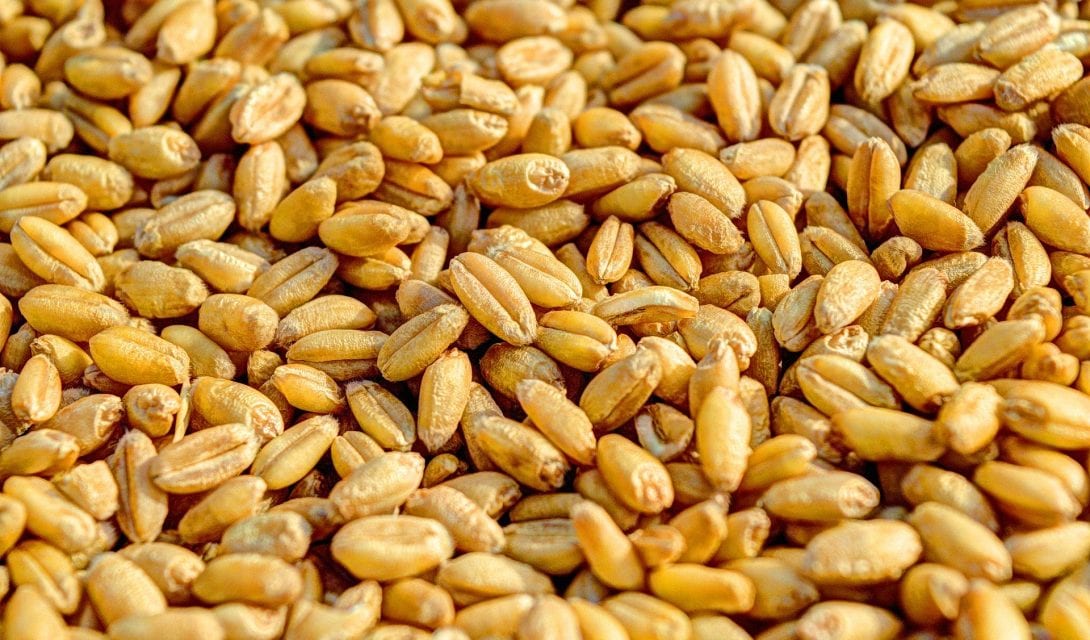 The following piece is from our sister publication, Germination.
With just a few days left for Canadian Seed Growers Association (CSGA) members to vote on the Seeds Canada proposal, provincial seed grower groups are in full communications mode trying to clear up what they say are misconceptions about the proposal to merge the country's five dedication seed associations.
"Over the past few weeks, you have been bombarded with emails and publications from CSGA, MSGA and a group strongly opposed to the Seeds Canada amalgamation," reads an email sent out today to members of the Manitoba Seed Growers Association (MSGA).
"We get it — we are all heads down, getting the crop in. This is a monumental decision for CSGA members, and it comes at the worst time for us farmers. But there are still plenty of opportunities to have your voice heard and vote on the Seeds Canada proposal."
The email notes that the opposition group in question has circulated material presented by two individuals during a CSGA online Town Hall meeting and, in the interest of transparency, the MSGA is providing members with a rebuttal to their argument by outlining some big myths that have emerged about the Seeds Canada proposal, which seeks to merge the CSGA with the Canadian Seed Trade Association (CSTA), Canadian Plant Technology Agency (CPTA), Commercial Seed Analysts Association of Canada (CSAAC), and the Canadian Seed Institute (CSI).
Myths and Facts
Myth: Seed growers will lose their voice under the Seeds Canada model.
Fact: Seeds Canada will be a full democratic process that will let members decide who represents them, notes Eric McLean, a Manitoba seed grower heavily involved in the Seeds Canada process. And unlike CSGA today, members will be able vote from a distance on all director seats. "Time away from the farm, and money to attend an AGM will no longer be a factor to vote on board representatives. The opportunity for grower involvement will be stronger than ever," McLean notes, going on to note that the CSGA has no lobby mandate currently. Under Seeds Canada, growers, regulators and analysts will have the ability to craft unified messaging and place seed grower concerns front and centre and provide input on future policy.
Myth: Seed growers merging with the seed trade is a bad idea.
Fact: If you compare CSGA and CSTA policy statements, you will see they are already 90% identical, McLean says. "The majority vision of the Canadian Seed Sector partners and players is already pointed in the same direction — towards a strong and vital Canadian Seed Sector. …Culture differences have caused concern through time by pitting the grower versus trade. There are over 2,000 seed grower businesses that likely don't have exposure to CSTA roles, or how CSI can help train them and their staff. By bringing seed growers and their businesses into Seeds Canada, they can access these organizations' services through a single window. Growers need trade and the rest of the industry to help them bring their seed products to market. Otherwise, it's just expensive grain that gets dumped."
Myth: If CSGA members vote no to the Seeds Canada proposal, we keep the status quo.
Fact: "What happens if we vote NO to Seeds Canada? If the amalgamation doesn't go through, we don't get to go back to the way it was. The old CSGA simply won't exist anymore. CSGA 2.0 will be drastically different," McLean says. "If the other four industry partners move ahead with Seeds Canada with a significantly muted grower voice, the result will be a powerful lobby voice representing our sector without grassroots influence or perspective."
The Seeds Canada/Value Creation Myth
Jonathan Nyborg, past-president of the CSGA, says there has been much confusion concerning the Variety Use Agreement (VUA) and the Seeds Canada proposal. The VUA is being spearheaded by the CPTA as a means of value creation to create a new revenue stream to fund development of new varieties in Canada and is not a Seeds Canada initiative.
"They are related, just like anything we do in this industry is connected to everything else, but it's not technically part of the amalgamation," Nyborg says. He notes that the confusion has led to a bigger misperception that Seeds Canada is designed to privatize plant breeding in Canada.
"That's not the case. Seeds Canada is a coming together of the organizations to find efficiencies. It's about working together."
Communication a Challenge During the Busy Season
Kelly Chambers, executive director for the Alberta Seed Growers, says communicating with members has been a challenge during a busy time taken up with a flurry of activity in the seed grower and farming community.
"About the time [the Seeds Canada ratification packages went out] was not only when our board was taking a summer holiday, but everyone else was too. It was that lull between spraying season and harvest that farm families try to get away from the farm to relax," she says.
"It's a tough time to hold a referendum like this."
Chambers notes that a recent email sent out to the CSGA mailing list by an anti-merger faction within the seed grower community  has also served to confuse and divide seed growers on the issue.
"It's the democratic process at work, however many of the comments and concerns expressed are not based on the facts. The national and branch leadership of CSGA have spent countless days, months and years ensuring that member concerns have been addressed. In Alberta, the leadership supports the amalgamation, they feel this package presents an opportunity for the future of seed growers."
In Ontario, Ontario Seed Growers Association (OSGA) manager Colleen Acres and the OSGA board are busy reaching out to 700 seed growers to ensure everyone has an opportunity to cast their vote.
"There haven't been a lot of concerns raised. Some people have had questions about the positives and negatives, many have voted already. For those who hadn't voted we checked in to ensure they received their packages and remind them of their final voting day and time," Acres says.
"Some received the email from the 'no' side and were wondering what was going on and wanting to obtain clarification. For sure there are some concerns and it's not all rainbows and unicorns. People should obtain clarification if they are concerned or worried about anything. By and large people are appreciative of the opportunities made available to them if they have questions."
Voting for CSGA members continues up to and including this coming Thursday, Aug. 27. Advance voting online or by telephone is open until 10 a.m. on Aug. 26. You need your Unique Control Number that is on the voting card you received in the mail with your ratification package.
CSGA members can also vote online during the CSGA Special General Meeting on Aug. 27, starting at 10:00 a.m. You'll need your control number here, too.
If you didn't get your ratification package with voting card and unique control number, please contact the CSGA office ASAP at [email protected] or at 613-236-0497.
AFSC to Offer Hail Insurance Refunds for Flooded Crops
4 weeks ago
-
As part of a one time offer, Agriculture Financial Services Corporation (AFSC) will offer farmers who have flooded fields refunds on their hail insurance premiums for the year, AFSC says in a news release on Aug. 19.
"We realize this won't fix the problem, but it is something AFSC can do to help farmers impacted by these extreme moisture conditions," Jerry Bouma, AFSC interim CEO, says in the release.
Producers in the north east, north west and Peace areas, have dealt with consecutive years of excessive moisture. By offering this refund it will give relief to these farmers who have drowned out crops that are no long viable and would be ineligible for a hail claim, the release says.
Between Aug. 19 to Sept. 11 AFSC will accept applications for a premium refund from impacted clients for the full amount of the 2020 hail premiums on crops deemed non-viable. Refunds will only be offered for non-viable acres.
Non-viable crops are those where the yield possible is not considered to be worth the cost of the harvesting, the release notes. Any non-viable acres which an indemnity has already been paid by AFSC for hail damage, are not eligible for the refund.
Refunds will be issued in the fall as part of Harvested Production Report and Post-Harvest activities.
This is a special refund, in response to the excessive moisture in the northern part of Alberta, the release says. Generally, there are no refunds after July 31 of the insured year.
Application process
Applications for the hail premium refund will be available online through AFSC Connect. Producers will need an AFSC Connect account to begin the application process. If you need assistance setting up an AFSC Connect account, call AFSC at 1.877.899.2372 or reach out to any branch office, the release says.
For each affected field, clients will need to report provide legal land descriptions, part, crop type, acres insured and non-viable acres. Clients must apply by 11:59 p.m. Sept. 11, 2020 to participate in the refund initiative.
Dean Dias to be Cereals Canada CEO, Cam Dahl Appointed Chief Strategy Officer
1 month ago
-
Dean Dias, who worked for Cigi prior to the merger, has been chosen to lead Cereals Canada as Chief Executive Officer, Cereals Canada says in a news release on Aug. 17. Cam Dahl, who served as president of Cereals Canada prior to the merger, has been chosen to be Chief Strategy Officer.
"We are pleased to announce Dean Dias as CEO of Cereals Canada," Todd Hames, chair of the Board of Cereals Canada, says in the release. "As CEO, Dean will bring a wealth of experience and energy to our new organization. His passion for agriculture, combined with his leadership and strategic vision will be a driving force behind the success of our newly merged organization."
Dias worked in various roles at Cigi over the past decade, most recently as Director of Value Chain Relations and Interim CEO.
"I am humbled by the trust and responsibility the Board has placed in me, and I look forward to working alongside Cam and our dedicated staff as we seek to cement Canada's reputation as a world leader in cereals," Dias says in the release.
Dahl's position as Chief Strategy Officer, will focus on policy, government relations, and market access.
Cereals Canada will now turn it's attention to developing a new strategic plan and completing a branding review, engaging with members, staff and the industry at large, the release notes. Key components of this vision will be centred around communications, policy, market development and support, research and innovation.
Crop Development Slightly Behind Normal
3 months ago
-
Crop development is slightly behind normal across Alberta, but with warmer temperatures they can catch up, the weekly crop report from Alberta Agriculture and Forestry on June 26, says.
Provincially, 79 per cent of crops are now rated in good or excellent condition, above the five-year average of 70 per cent and the 10-year average of 74 per cent.
Regionally, warmer temperatures and less precipitation benefited the norther regions helping to improve crop conditions. Crop growing conditions in the southern and Peace regions dropped slightly while the central region remained almost unchanged. Compared to the regional five-year averages, crop conditions are better than normal in all regions, except for the north west, the report notes.
Over the months of May and June, precipitation has been at least near normal in most areas including the northern part of the Peace region, which was consistently dry for previous years.
Cereals Canada Announces New Board Following Cigi Merger
3 months ago
-
The new Cereals Canada board will be led by Todd Hames from the Alberta Wheat Commission, the organization says in a news release on June 23. Also elected to serve on the executive committee is Jennifer Marchand from Cargil as vice-chair, Robert Misko with the Manitoba Wheat and Barley Growers Association as treasurer, and Jean-Marc Ruest from Richardson as secretary.
"We are excited about the unique expertise that each individual brings to the table as we continue to evolve and lead the organization forward," Hames says in the news release.
In April, Cereals Canada and the Canadian International Grains Institute (Cigi) members voted to merge the two grains organizations. The new board of directors comes following the merger.
The board of directors will provide Cereals Canada with governance to steer the organization's operations and ensure fiscal responsibility, the release notes.  They will be a lead a strategic planning process that will be undertaken this summer.
"The next major step will be the appointment of a CEO for the amalgamated organization.  The search process is now underway, with the executive committee serving as the search committee," Hames says.
Other board members include Hannah Konschuh with the Alberta Wheat Commission, Brett Halstead with the Saskatchewan Wheat Development Commission, Jake Leguee with the Saskatchewan Wheat Development Commission, Glenn Tait with the Saskatchewan Wheat Development Commission, Drew Baker with the Manitoba Wheat and Barley Growers Association, Henry Van Ankum with the Grain Farmers of Ontario, Jeff Cockwill from Viterra, Darren Amerongen from Parrish and Heimbecker, Matt Bingham from G3, Trish Jordan from Bayer, Jeff Bertholet from BASF, and Adam Dyck from Warburtons.
Good Weather Pushes Alberta Planting to 62 Per Cent Done
4 months ago
-
Precipitation has varied across the province over the last month which has led to farmers being able to get the crop in the ground with 61.8 per cent of the crop now seeded — higher than the five-year average of 59.2 per cent, the latest crop report from Alberta Agriculture and Forestry release on May 22, says
"Both provincial and regional seeding progress are well ahead of 2017, which was a similar spring in Alberta, with both seeding of new crops and harvesting overwintered crops at the same time," the report notes.
Favourable weather also allowed more of the 2019 overwintered acres to be harvested, 3.5 per cent of spring wheat is still left, 3.4 per cent barley, 10.3 per cent oats and five pre cent of canola.