Timing Questions: Swathing and Pre-Harvest Aids
2 days ago
-
Here are some timing considerations as harvest nears.
If swathing: Canola fields swathed at 60% seed colour change (SCC) on the main stem can yield 8% more than fields swathed at 30% SCC. That's according to Canola Council of Canada research from the early 2000s. The yield difference could be even higher with lower plant populations because with fewer larger plants more of the yield will be in the side branches. Later swathing increases crop yield because side branches have longer to fill and average seed size for the whole plant is larger. The ideal is to swath when most (or all) side-branch seeds are "firm to roll."
Tips on how to assess seed colour change.
If straight combining: The question is whether to let the crop dry down naturally (at this stage of harvest, we have time to wait) or to apply a pre-harvest spray. If leaning toward a spray, what is the goal with a pre-harvest application?
If weed control is the goal, assess the weed situation and crop stage before spraying glyphosate. It is critical to wait until seed moisture content is less than 30% in the least-mature areas of the crop before applying glyphosate. Applications made before the correct stage increase the risk of unacceptable residue in the seed. When making your assessment, here's what to look for:
By waiting until 50 to 60% seed colour change in the least-mature areas of the field, growers can be confident seed moisture will be at less than 30%.
At this stage, seeds in the main stem will be green and firm to roll in the top third of the plant, mostly brown with some speckling in the middle third, and completely brown-black in the bottom third.
Once the crop is at that stage, assess the weed situation to see if a spray is warranted. Moderate to heavy infestations of annual or grassy weeds should be sprayed out. Perennial weeds could be left alone for a late fall application, which will likely provide better control.
If desiccation (crop and weed dry-down) is the goal for straight combining, this decision should wait until just before harvest – for two reasons. (1) With a lot of canola crops moving quickly toward maturity, harvest will not be as rushed and the crop should have lots of time to dry down naturally for straight combining. Desiccant spray may not be needed. (2) Diquat desiccant can't be applied early anyway. Diquat application timing is 90% brown seed. At this stage, all but 10% of the seeds on the very top and outer most branches haven't completely turned black or brown. See more timing tips for pre-harvest products.
Source: Canola Watch
Leaders Wanted to Represent Alberta's Canola Growers
3 days ago
-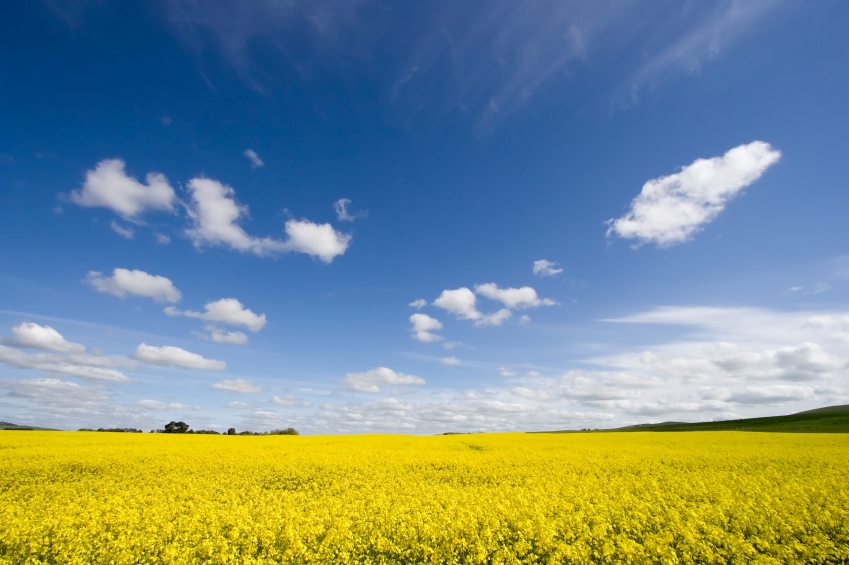 The Alberta Canola Producers Commission is seeking four canola growers to serve as directors on the board of directors for a 3-year term. This year, directors are needed in regions 1, 4, 7, and 10.
Alberta Canola divides Alberta into 12 regions, with each region electing a producer director to represent the canola growers within that region. Visit albertacanola.com/regions for a map and information on the regions.
The Board of Directors meets quarterly and is guided in decision making by five committees comprised of board members and staff.
The committees are:
Research
Governance and Finance
Grower Relations and Extension
Government and Industry Affairs
Public Engagement & Promotion
For full descriptions and committee roles please visit: albertacanola.com/committees
Can I become an Alberta Canola Director?
Do you grow canola in Alberta? Then yes!
Any producer who has paid a service charge on canola sold since August 1, 2017 can stand for election as a Director. An eligible producer can be an individual, corporation, partnership, or organization and must produce canola within the defined region in order to be nominated. A producer does not have to reside within the region.
What do I actually have to do as a Director?
Represent the canola farmers in your region on the Board, making informed decisions on issues based in research, finance, policy, extension, and market development.
Travel to 4 board meetings per year. You will also have the opportunity to attend a diversity of valuable meetings, courses, conferences, and events.
For complete details on becoming a director and to download nomination forms visit albertacanola.com/elections
Nominations for the position of Director must be filed in writing at the Alberta Canola office on or before 4:00 pm on October 31, 2019.
Source: Alberta Canola
Insect Update: Bertha Armyworms And More
2 weeks ago
-
Insect pressure is low, for the most part. Localized outbreaks could be found, so scouting is still important, but no insect is causing any major damage at this time.
Bertha armyworm. Adult trapping ends this week. These traps have identified a few areas that could be higher risk for larval feeding. Cumulative counts that exceed 900 are consider high risk. One trap around Chester, Saskatchewan, is the only one in the province where trap counts reached 1,000. Alberta's highest count is at Birch Hills (1,312 adults) in the eastern Peace and a couple other traps nearby surpassed 900. Alberta had another trap at Vulcan in the south with a count over 900. Manitoba doesn't have any sites even close to 900. Glenboro is the highest at 501. Read the Canola Encyclopedia for more on scouting and thresholds. Try last week's quiz, which had a bertha theme.
Diamondback moth. Numbers are low, for the most part, but scouting is still warranted as pod damage causes the most yield loss. Read more for scouting tips and thresholds.
Grasshoppers. A few fields had the headlands sprayed for grasshoppers. Headland observations are not usually indicative of the whole field and, when spraying is necessary, the headlands are often enough. Scouting tips.
Red turnip beetle. Red turnip beetles eat plants from the Brassicaceae family only, and they are sometimes — though rarely — an economic pest in canola. They move into a canola field from fields sown to canola the previous year and, if necessary, can travel considerable distances to reach a canola crop. Red turnip beetles move slowly, completely devouring canola plants as they move toward the centre from the field's edge. This makes the damage obvious from a distance and also means damage tends to be in a small area. Targeted sprays are often enough, especially if damage is noticed early. Read more.
Source: Canola Watch
DMA-FCC Mental Health Awareness Program Expanding In Second Year
2 weeks ago
-
Following a successful one-year pilot project, Do More Agriculture (DMA) Foundation and Farm Credit Canada (FCC) announced they are extending and expanding their partnership to bring mental health awareness and training to rural Canada.
"We are so very grateful for the positive feedback, overwhelming interest and powerful impact this pilot project is having on the lives of so many producers and rural residents," DMA Executive Director Adelle Stewart said. "It's thrilling to think of the reach we will have across Canada through this continuation and expansion of mental health literacy training in rural Canada, as well as the many more agriculture-focused workshops we will be able to offer our producers."
Under the pilot project, FCC provided $50,000 in funding to facilitate mental health first aid training for producers and agriculture industry in 12 selected communities across Canada. As a result, 236 rural residents are now certified mental health first aid responders and leaders.
The two-day training program, developed by the Mental Health Commission of Canada, is aimed at developing community leaders, who are trained to identify mental health concerns and provide initial supports to producers coping with difficult or unfortunate circumstances.  The program is offered at no cost to participants.
"The training is aimed at raising mental health awareness and equipping participants with basic skills to provide assistance when help is not immediately available," Stewart said. "The network of volunteers who can help has taken root and will continue to grow under this renewed and expanded partnership."
In 2020, FCC will invest an additional $100,000 to the project's reach in the second year.
"Mental health issues impact every segment of our society and those who work in Canada's thriving agriculture and food industry are not immune," said Michael Hoffort, FCC president and CEO. "As a committed partner to this industry, we recognize the need for increased mental health support in agriculture, where people – often located in rural Canada – can sometimes feel isolated and don't always know who to turn to for help."
"Our government is committed to working with all partners to address the mental well-being challenges faced by Canadian farmers. By building a network of certified mental health responders, Do More Ag is contributing to mental health well-being and awareness of residents throughout rural Canada," Minister of Agriculture and Agri-Food Marie-Claude Bibeau said. "The demand for this type of training is evident and our Government, through FCC, is pleased to announce increased funding to this important initiative.
Applications for training program funding will open later this fall and trainings will occur throughout early 2020.  Interested communities will be able to apply online at www.domore.ag
Alberta Agri-Food Exports
3 weeks ago
-
Alberta's overall agri-exports increased in 2018, with value-added process products leading the way.
"Alberta agri-food exports refer to agriculture and food products that are grown and processed in the province and then shipped to other countries," explains Barbara Pekalski, trade research statistician with Alberta Agriculture and Forestry (AF).
These exports include primary agriculture commodities such as live animals and crops, and processed agricultural and food products.
Pekalski says that in 2018 Alberta set a record, exporting $11.6 billion of agricultural and food products around the world.
"These exports were 3.2% higher than in 2017. Increases were reported mainly in exports of value added processed products while exports of primary commodities declined. Over the past 5 years – from 2014 to 2018 – the revenue from agri-food exports averaged $10.6 billion annually."
Wheat continued to be Alberta's largest export in 2018, followed by beef, canola seed, crude canola oil, and canola cake and meal.
"These top five products combined, represented 66% or $7.6 billion of Alberta's total agri-food exports," she says. "All these products showed increases in value with the exception of canola seed which declined."
Alberta exported its products to 145 countries in 2018. "Almost 80% or $9 billion of Alberta agri-food products were exported to the top five markets – the United States, China, Japan, Mexico and Indonesia."
She adds that the U.S. remains Alberta's largest market, taking about 38% of the provincial total at $4.3 billion. The U.S. is the largest market for Alberta cattle, hogs and beef.
"China is an important contributor to Alberta's agri-food exports. During the past 5 years, exports to this market doubled from $1.3 billion in 2014 to $2.6 billion in 2018. China is Alberta's largest market for canola seed and crude canola oil, and it ranked second in exports of canola cake and meal. In 2018, China accounted for more than one-half of Alberta's total exports of canola – including seeds, oils, cake and meal."
Nationally, Alberta is the third largest exporter of agri-food products after Ontario and Saskatchewan, accounting on average for about 20% of the Canadian total. Alberta is the number one exporter of beef and live cattle in Canada and the second largest exporter of wheat and canola seed.
The source of these trade statistics is from the official data from the Statistics Canada, International Trade Division. AF statisticians customize the data to compile statistics on Alberta agri-food exports and provide the information upon request.
Source: Alberta Agriculture and Forestry 
Canola Market – What To Do?
3 weeks ago
-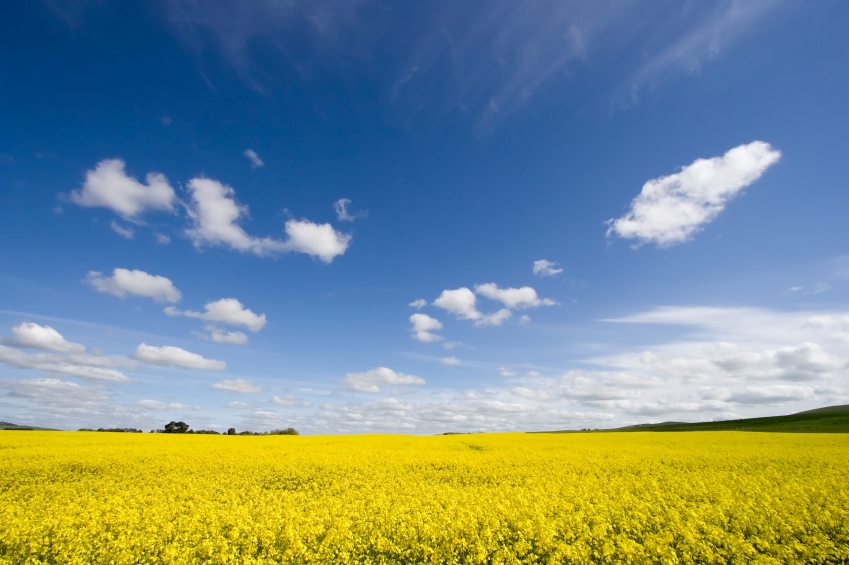 Upcoming market considerations for canola producers following China's import restrictions imposed in March.
"Canola producers are well aware of those import restrictions," says Neil Blue, provincial crop market analyst with Alberta Agriculture and Forestry.
According to the Canadian Grain Commission (CGC), to mid-July of the 2018-19 crop year, canola deliveries to the licensed Canadian handling system totaled 17.6 million tonnes, down about 780,000 tonnes from mid-July 2018. CGC recorded canola exports totaled 8.9 million tonnes near crop year-end, down one million tonnes from last July.
He says that export destination data are less current. "China, after a stronger start to importing Canadian canola in crop year 2018-19, had imported 560,000 tonnes less canola seed from Canada to the end of May than in the same 10-month period last crop year. Lower exports of Canadian canola seed to Mexico, Japan and the United States were also recorded."
"A bright spot is domestic usage," he adds. "CGC reports to July 14 that domestic use totaled 9.1 million tonnes compared to 8.9 million tonnes to mid-July 2018. A large amount of high green seed count canola was harvested last year. Much of that seed sold for feed or to small biodiesel plants, and most of that not recorded in CGC statistics."
As for the canola inventory situation, Blue says that there is little doubt that canola seed carryover as of August 1, 2019 is record high.
"The 2019 Canadian canola acreage is lower at just under 21 million acres, according to the June Statistics Canada survey. Assuming average yields, lower exports and similar crush usage for crop year 2019-20, Canadian canola carryover is forecast similar to the 3.5 to 4 million tonnes estimated for July 31, 2019."
He adds that although canola carryover will be record-high, crop storage will not likely be an issue for most farmers this fall.
"That is due to exports of wheat, durum, barley and lentils being significantly higher during 2018-19, more than offsetting the lower canola exports and lower overall domestic usage."
With canola prices, Blue notes that the price of canola eroded in December 2018, following lower forecasted soy complex prices and continued increases to world inventories of soybeans and vegetable oil.
"In addition, the loss of hogs from African swine fever is reducing feed demand in Asia. However, some farmers did forward price new crop canola early on at higher prices via deferred delivery contracts or by using futures or options."
"During June and July, there were bids of more than $10 per bushel for No. 1 canola – not as high as wished but still historically good. Off-grade No. 3 and sample canola is marketable, although discounted to a range of $5 to $9 per bushel, quality dependant. Canola basis levels have varied widely, with some buyers bidding 50 cents a bushel more than nearby competition. Some line elevator companies have offered basis 'specials,' resulting in prices near $10 per bushel."
He adds that a rebound to higher canola prices is not in the near term forecast without resolution of the trade issue with China.
"However, the marketing message remains – know the grade of your product and shop widely for the best pricing opportunities."
Source: Alberta Agriculture and Forestry
Space – The Newest Frontier in Agriculture
4 weeks ago
-
When the Canadian Space Agency (CSA) launched its first Synthetic Aperture Radar (SAR) satellite, RADARSAT-1, in 1995, they weren't thinking about agriculture. But scientists at Agriculture and Agri-Food Canada (AAFC) saw data streams from earth-orbiting satellites as an opportunity to look at agriculture from a stellar new vantage point. Soon, they were using satellite data steams to run crop models and evaluate the ability of fields to drain.
Fast forward to June 2019 when the CSA launched it's third generation of SAR satellites, the RADARSAT-Constellation, and agriculture is now one of the primary clients and end-users.
Using Satellite Technology for Agriculture
The RADARSAT-Constellation is a series of three SAR satellites. When linked together, they orbit the earth, providing more frequent coverage and more advanced imaging of our agricultural resources.
Dr. Andrew Davidson, manager of Earth Observation Operations at Agriculture and Agri-Food Canada (AAFC), explains that there is no better way to obtain national-scale information on the state and trends of agriculture and resource use than from space.
"Satellites can cover way more ground at a much faster pace than humans, drones or aircraft, and the data can be used to measure things such as crop type, vegetation cover and productivity and surface soil moisture conditions," he says.
These data are correlated with data from aircrafts, drones, and ground collection networks to produce highly accurate measurements of crops and conditions, with the ability to detect changes quickly.
Davidson underlines that satellites provide the kind of timely, reliable and scientifically validated information that is necessary to help scientists, farmers, producer groups as well as policy-makers make good evidence-based decisions to manage their operations while protecting our natural resources.
AAFC's Earth Observation Operations is based at the Ottawa Research and Development Centre. They are small, but mighty and the amount of data they manage is impressive.
"Satellites provide imagery; but it is the scientists on the ground who turn it into something useful," says Davidson.
With other AAFC research scientists, they also manage international collaborations and together, AAFC is acknowledged as global experts in optical as well as SAR satellite technology.
What's in it for Canadian agriculture?
Much of what Dr. Davidson's team produces are data sets, maps and forecasting tools that can be accessed online through various AAFC web portals. There are also tools and applications for analysing these data so that decision makers can make informed agricultural management decisions.
The Annual Space-Based Crop Inventory, a product of AAFC research, annually maps the crop type of every field in Canada and is used to detect trends in crop planting practices. It is also critical for other applications, such as warning growers of possible threats such as crop diseases. The inventory is also being used by provinces, private sector and academia to determine how crop agriculture is affecting the surrounding environment including lake water quality and honeybee populations.
"These data have opened up the possibility of enhanced decision making in the agriculture sector," Davidson says. "And it doesn't stop there; our ability to help meet the informational needs of the sector is only expected to improve as new satellite sensor technologies are launched, brought online, and made available."
All in all, earth observation research is helping the Canadian agricultural sector thrive and the launch of Canada's new RADARSAT-Constellation satellites will continue to benefit future generations of Canadians by protecting food production systems and the environment.
More information on the RADARSAT-Constellation Mission can be found on the Canadian Space Agency "What is the RADARSAT Constellation Mission" webpage.
Key Discoveries/Benefits
The Canadian Space Agency (CSA) launched its latest Synthetic Aperture Radar (SAR) satellite, RADARSAT-Constellation, in June 2019.
Data from earth-orbiting satellites produce highly accurate measurements of crops and conditions, with the ability to detect changes more quickly.
Satellites provide timely, reliable, and scientifically validated information that helps make good, evidence-based decisions to manage farming operations and protect natural resources.
Source: Agriculture and Agri-Food Canada
Pricing A Salvage Crop
1 month ago
-
Recent hailstorms in the province have left some producers with severely damaged crops, but they could still have value as a feed source.
"These damaged crops may be a loss as far as going into the bin is concerned but likely have good value as a feed source especially in year like this with the potential of higher than normal feed prices," explains Ted Nibourg, farm business management specialist at the Alberta Ag-Info Centre. "The typical methods of harvesting a salvage crop are as greenfeed or silage."
Nibourg says that pricing a standing crop – what some call it after a hailstorm – can be difficult. Three factors are involved in valuing that crop including price, production, and costs.
"Price in the pit or the bale is the most difficult of the three to determine. Forage prices do not settle until late fall. Production is determined after the crop is put up, and the costs can also be calculated at that time using typical custom rates."
One method of arriving at price at this time of year is to use the guide of 12 times price of barley for silage. Says Nibourg, "Currently, the average barley price in the province is running $268 per ton or around $5.83 per bushel. This puts 35% dry matter silage in the pit at $70 per wet ton. Converting that to a greenfeed equivalent at 85% dry matter, gives us a greenfeed price in the bale of about 8.5 cents per pound."
"With those numbers in mind, we can calculate the value of the standing salvage crop," he explains. "If the salvage crop produced 4 wet tons of silage per acre, the cost of putting that in the pit would be around $17.60 per wet ton. That would leave a value of $52.40 per wet ton for the standing crop. If the yield jumps to 5 wet tons per acre, the costs for putting it up is reduced to $16.55 per wet ton, using average custom rates. That level of production leaves $53.45 per wet ton for the standing crop."
He adds that from a greenfeed perspective, the process is similar. "If the greenfeed yields 1.5 tons per acre or 2.5 bales per acre weighing 1,200 pounds, the cost for putting up the greenfeed runs approximately $32 per bale. A 1,200 lb. bale at 8.5 cents per pound would be worth $102 per bale. Subtracting the $32 leaves a value of $70 per bale for the standing crop. Likewise, if the crop yields 1.8 tons per acre or 3 bales, the costs involved drop to $29 per bale, leaving $73 per bale for the salvage crop."
"Keep in mind that the prices used here are for illustrative purposes only and may not materialize as the crop season progresses," he adds. "Forage prices in this province do not settle until late fall. At that time, most producers have a good idea of overall forage production. By late October, one can reasonably estimate the type of winter to expect which has a bearing on feed disappearance. The fall calf market will give a good indication whether calves will be back grounded or sent directly to feedlots, and also what the cull rate on cows will be."
Source: Alberta Ag
How To Determine A Level Of Spendable Income
2 months ago
-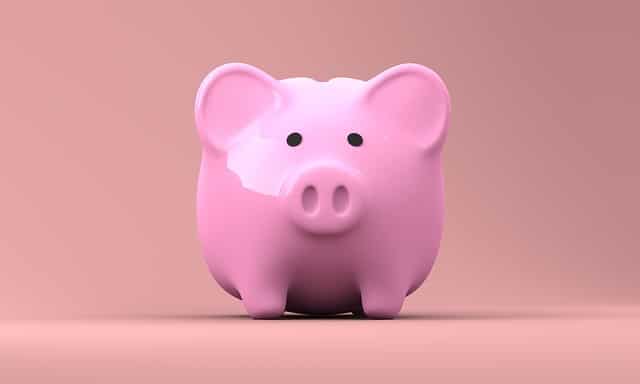 One of the least understood and measured cost in a farm operation's cash flow is the amount the owners withdraw from net farm income for family living. "Many people remember a time when farm operations penciled in $30,000 to $40,000 annually," says Dyck. "Today, farm families enjoy the same standard of living as their urban counterparts. Higher withdrawals for family living use 'after tax' dollars can impact the farm operation's ability to grow, pay down debt and invest outside the farm."
Statistics Canada data from 2017 shows the total expenditures for an average Alberta household of $100,587 with total current consumption of $72,957 before income taxes.
"Statistics Canada does not break down urban versus rural expenditures," he explains. "Generally, household expenses in rural Alberta are approximately 80% of the Alberta household data. It works out to $58,365 per year, which may seem high for the average farm family. However, some expenditures such as shelter, household operation, and transportation blur between farm expenses and personal expenses."
"Since family living expenses are paid with 'after tax' dollars," he says, "It is necessary to calculate the amount of additional taxable income the farm must generate to pay for living. Using a combined federal and provincial tax rate of 25%, an average farm must generate approximately $73,000 over and above income used to pay for farm expenses per year."
Can an average farm in Alberta generate enough income to pay for these expenditures? Says Dyck, "In 2017, the average Alberta net farm income was about $54,000. The deficit of approximately $19,000 shows a high reliance of farm families on off-farm income to provide a higher standard of living, to manage volatility in farm income, and to provide funds for investment back into the farm. In fact, a 2017 study found that off-farm jobs in Alberta contributed to 79% of household incomes."
Dyck adds that in a practical world, family living expenses vary widely from the so-called average. "A strategy for success is to use these numbers as a benchmark and develop a cash flow for personal and family expenses. There are many templates on the internet to help with the process."
"One tip is to add 25% to your family budget for unexpected expenditures. Also, give some thought to adding an expense line for off-farm investments for retirement. Farmers tend to view their equity in the farm operation as their source of retirement income. With people living longer, diversification to non-farm investments will provide flexibility with future income flows and flexibility in succession planning of the farm business."
"It is important to know your personal needs and how you will generate enough income to fill those needs," he adds. "This knowledge will also manage your wants. Often, those wants get farm families into trouble. A family farm creates self-employment, so managing the income to meet the needs of the farm and the needs of the family is hard to separate. It is always important to consider and a challenge to manage."
For more information, see Statistics Canada's Survey of Household Spending
Source: Alberta Ag
Pride Corn, Soybeans Available Only Through Canterra Retailer Network
2 months ago
-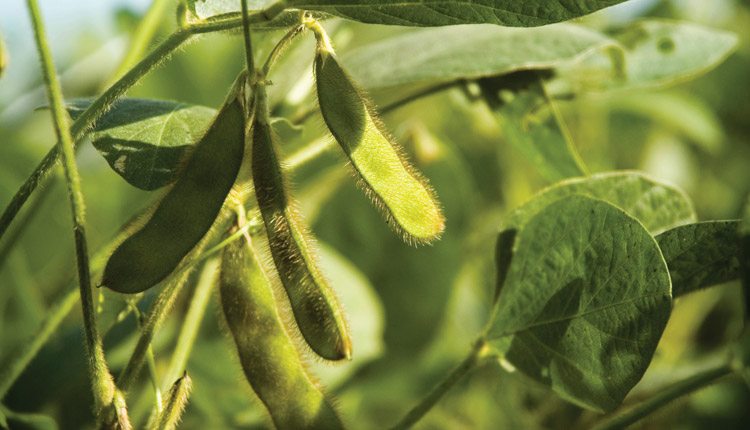 Farmers in Western Canada will now have access to the Pride Seeds portfolio of hybrid corn, soybean seeds and agronomic resources only through the Canterra Seeds retailer network in Manitoba, Saskatchewan and Alberta.
As research brings earlier-maturing seed corn hybrids and soybean varieties onto the market, Western Canadian farmers have huge opportunities for acreage growth in these crops to boost their profitability and expand crop rotations. To effectively take advantage of these opportunities, Canterra Seeds and Pride Seeds both recognize how crucial it is for farmers to have access to seed with a demonstrated record of success growing under Prairie conditions, the companies said in a statement.
"The continued growth of corn and soybeans in Western Canada, and the demand from our customers for the best genetics and performance to fuel that growth, is the reason Canterra Seeds originally partnered with Pride Seeds three years ago," says Canterra CEO Dave Hansen. "I believe this new relationship shows that we have proven ourselves to each other, and our customers."