Grain Growers of Canada calls on government to provide meaningful support amidst trade disruptions
1 month ago
-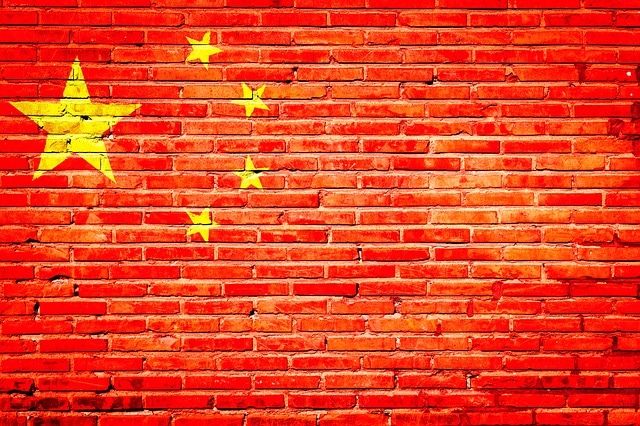 Grain Growers of Canada (GGC) on May 14 called on the federal government to develop a strategy to address an increasingly unpredictable trade environment affecting the incomes of grain farmers across Canada. The strategy should recognize that China's blocking of Canadian canola is politically motivated, which was acknowledged last week by Prime Minister Trudeau.
Yesterday, the United States Government announced $15 billion in aid to help farmers whose products may be targeted with Chinese tariffs amid the deepening trade war. This marks the second round of assistance after the $12 billion plan last August to compensate American farmers for lost sales and low prices as a result of trade disputes with China and other countries. President Trump has also indicated that the government will not hesitate to purchase grains from US farmers for distribution as food aid, further distorting markets.
The escalating trade war between the United States and China is having a significant impact on grain farmers across Canada. In addition to the recent suspension of canola imports from Canada over unproven phytosanitary concerns, soybean prices are dropping and imports to China have slowed to a trickle, reaching levels not seen in a decade. Industry and government officials have confirmed that Chinese importers are reluctant to sign contracts for other Canadian agricultural products given the uncertainty in the market.
"The time has come for the Canadian Government to aggressively defend the interests of Canada's agriculture sector in China and around the world," said GGC Chair, Jeff Nielsen from his farm in Olds, AB. "This is a non-partisan issue and Canadian farmers need government support to ensure that we are well positioned to weather this storm."
GGC is calling for the Government of Canada to develop a strategy to address the increasingly complex and unpredictable trade environment in which Canadian farmers find themselves. As they work towards this goal, GGC is asking the Government to consider ways in which it can support Canadian farmers starting by the immediate implementation of meaningful changes to the AgriStability Program to ensure it is a bankable, predictable, simple and scalable program. This includes coverage for margin losses below 85 per cent and removal of the reference margin limit. These changes can be made under the current Business Risk Management program framework.
While changes to the Advanced Payment Program (APP) may only help farmers manage cash flow issues in the near-term, the increase in the interest-free portion from $100,000 to $500,000 should not be limited to canola. Several commodities are being negatively impacted by the current situation either directly or indirectly and the government needs to open the interest free portion up to all commodities.
"The issues we are seeing with trade into China can no longer be said to be commodity specific," said GGC Vice Chair Markus Haerle from St. Isidore, ON. "As a soybean farmer I've seen my prices plummet and markets close due to the flooding of the market by US product."
For too long, grain farmers have seen market after market close because of non-tariff barriers to trade. In addition to Chinese disruption, the loss of the Indian pulse market and Italian durum market has added to the long list of risks that farmers are expected to manage – risks that are well beyond their control. Canada's grain producers appreciate it when the Government stands behind our world-class products – now it is time for them to do everything in their power to keep markets open so the sector can reach its full growth potential.
Source: Grain Growers of Canada
Value Creation: The Australian Experience
3 months ago
-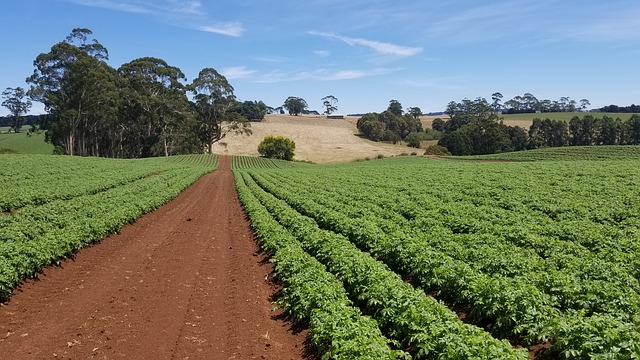 The land Down Under has had an end point royalty system for grain in place since the early 2000s. Here's what that system looks like.
As discussions surrounding value creation continue, we thought it pertinent to take a look at how another country dealt with the issue of declining public investment in cereals breeding. Australia now utilizes an end point royalty (EPR) system in cereals, pulses and specialty crops. The following is based on information from Jason Reinheimer, senior breeder for Limagrain Cereals Research Canada based in Saskatoon. Reinheimer hails from Australia and had 12 years' experience working in the post-EPR environment before moving to Canada.
How does the Australian EPR work?
An EPR is a fee paid on every tonne of grain produced (and sold as grain) by growers for each particular variety. The EPR amount is set by the variety owner (breeder) when the variety is released and may vary between varieties. A Variety License Agreement outlines the terms and conditions of sale of varieties to growers and the resulting EPR obligations. With every sale of seed, a Variety License Agreement must be provided to the grower by the retailer.
Positives since the EPR system was put in place:
Increased investment in variety development. Investment has gone from $18 million in public investment to more than $45 million private investment at the moment. There are now as many wheat breeding plots per acre of production in Australia as there are corn breeding plots per acre of production in the U.S.
Larger pool of money for pre-breeding/discovery research. As investment levels from levies were maintained and refocused, more money is now being invested in pre-breeding research and therefore total investment (pre-research and variety development) is much higher.
Breeding targets are now better aligned with grower value. Breeders get direct feedback by product demand and royalty return so have sharper focus on delivering highest-value traits to farmers.
Increase in international relationships and germplasm exchange. All major multinational companies now invest in Australian wheat breeding and breeders have direct access to global breeding and germplasm networks.
Faster adoption of technology. Technology developed by all the major international breeding companies is being implemented in Australia. A race is on to deliver value from public research to farmers, which is increasing the intensity of competition and number of players in the space.
Jason Reinheimer: In His Own Words
Growing up on a mixed grain farm in Australia, Jason Reinheimer became enamoured with plant breeding in his teens, which led him to complete a PhD in plant breeding. After he finished school, he went to work at a small startup called Australian Grain Technologies (AGT), now Australia's largest plant breeding company, where he had his own breeding program at a comparatively young age. He now serves as senior breeder for Limagrain Cereals Research Canada.
"My father was a farmer. The discussions we've been having in Canada about value creation are the same discussions I had with my father in the wheat field all those years ago about the exact same issues.
"Initially, public perception of Australia's EPR system wasn't great, and it's similar to the reaction to value creation in Canada. During the transition, Australian growers viewed it as double-dipping at times. That's understandable during a transition. Early on, the implementation of the EPR system in Australia was quite a challenge. Farmers did not like the paperwork associated with the initial EPR systems. Over time it has evolved and is now more or less seamless.
"With time, growers saw and realized the benefits that the new system was delivering as the newer varieties were brought to market.
"In the past, breeding could take 12 years from making the first cross to bringing it to market. Now we can do that in as short as five years. We can deliver more value faster, but we need investment in wheat breeding through a value creation system or else companies like us will not survive."
What Challenges Does Australia Face with its EPR Model?
Public perception of "double dipping". Australia maintained the existing levy rate and system when EPRs were implemented, causing some to view the system as forcing growers to pay twice for a variety.
Shifting value collection focus. The Australian seed industry had concerns that the end point royalty system takes the focus off of seed since royalties are collected on produced grain instead.
Royalty collection system development. A major coordinated effort to streamline the collection system has been made over the years. New license agreements, collection agreements and education/incentives for collecting agents have had to be developed to improve the system and help it to function better.
Competition with existing royalty-free varieties. Existing varieties prior to EPR were and remain royalty-free.
Royalty rate increase. A rapid increase from AUD$0.5 tonne to AUD$3/tonne was initially seen, causing concern. This has now stabilized.
Funding inconsistency for breeding programs. Due to the nature of the EPR system, low production years (for example, due to drought) reduces income stability for breeders.
A Look Through the Single Window
9 months ago
-
The Seed Synergy Collaboration Project is exploring the enhancement of the client/member experience through an integrated system and processes, possibly including blockchain. Doug Miller of the CSGA and Richard Freeman of Ricoh chat with us about what that might one day look like for seed growers and others.
The following is a story that originally ran in our sister publication, Germination.
Germination: Hi Doug. With the Seed Synergy Collaboration Project ramping up and a white paper expected this coming fall, the industry is preparing for what is being termed a "Single Window" model — an efficient, streamlined and integrated system and processes that will provide access to information and services in one place. That's much different than how the industry currently operates, with six separate organizations with different mandates operating independently of one another. Why a Single Window?
Doug Miller: Imagine going into your bank and having to go to a different teller for every kind of transaction. We wouldn't accept that from a bank, so why accept it from the seed industry?
Germination: At the CSGA annual meeting in Montreal, Quebec, in July, you gave an in-depth look at what a single window system and modernized seed certification system might look like for the seed sector, particularly members of the CSGA. What is the Single Window and what is it intended to do?
Doug Miller: Under a single window, all facilities/services would be available in one place.
It would:
Simplify processes
Reduce burden/cost
Eliminate duplicate/redundant data requirements
Break down information silos
Expedite information flow and decision making
Germination: What form would this take?
Doug Miller: A Single Window will essentially take the form of a centralized site for seed industry stakeholders, with access based on user profiles (breeder, seed grower, company, RSE, etc.), and will contain information such as:
Variety-specific information (descriptions, production figures, royalty summaries, regulatory approvals)
Forms, applications, standards, regulations, etc.
Supporting documentation and test results (purity, germination, hybridity, phytosanitary certificates, etc.)
Germination: What are some practical uses of this?
Doug Miller:  A Single Window gives us an opportunity to develop industry-enabled government systems. You've heard a lot of people talk about variety registration. Right now, it's carried out in PDF form with the most recent improvement being dropdown menus. I think we can do better by incorporating this into the Single Window concept, so we have electronic forms that put data directly into the database. There's potential to have tools like the following:
Variety Registration Online Tool. Used to complete the variety registration application. Upon receipt, data would be made available to the CFIA Variety Registration Office for review and final determination. End Result: varieties being entered into certification faster and reduced duplicate data entry.
Plant Breeders Rights Online Tool. Would work in a similar fashion to Variety Registration Tool. Possibility of linking variety registration process with PBR process — streamlining applications and reducing need for the same data to be provided through two different forms in two different databases that currently don't talk to each other.
Germination: Isn't there an online tool that already exists that we could use as a model?
Doug Miller:  Yes. An application to become a Registered Seed Establishment (RSE) would be created that industry could access. CFIA would review the application and make a final decision. This would be an example of a system that is already in production at the Canadian Seed Institute and could act as a precedent.
Germination: Before we let you go — we've heard a lot about blockchain. What is it and how might it be used in a technological modernization/Single Window model?
Doug Miller:  I'll refer you to Richard Freeman, manager of professional services for Ricoh Canada, to shed some light on that.
Richard Freeman:  In agriculture, blockchain promises to give you a definitive picture of your farm. Many farmers today use a combination of things to keep their data on record. These can include software, traditional paper filing systems, and even their own memory. These various recording methods differ in their effectiveness.
Germination: What are the potential benefits of this?
Richard Freeman:  By providing one central source of farm data, blockchain helps to minimize record-keeping and the need to maintain record systems. Blockchain can really save time and energy. Most of the early uses of blockchain in ag involve supply chains, traceability and related issues; a blockchain ledger could keep a record of all data from planting, to harvest, to storage and right through to delivery. Software that uses blockchain will run the same as software and apps growers are using currently, so you may not even realize it's blockchain at work.
From Mergers to Royalties: Views on Seed Synergy
10 months ago
-
Members of the Seed Synergy oversight committee — and the president of CropLife Canada — shed some light on how they feel the process is unfolding and whether our industry can put aside differences and come together.
On how the Concept of the Trailing Royalty will be Received
There's a lot more work that needs to be done before we have any structure in place and so producer groups can understand how this will benefit them.
It's about incentivizing breeders from across the world to come to Canada, but also make sure our homegrown talent stays here and continues to invest and is rewarded and gets the resources they need to breed crops producers want to grow.
Todd Hyra Western Business Manager, SeCan and President, Canadian Seed Trade Association
---
On Reaching the Goal of a merger by 2020:
We knew things would be slow, but when you try and bring six organizations together, things take time. You have to remember this is solely exploration. We're simply looking at the possibility of merging. We're not saying this is what we're going to do. With CropLife Canada being a part of it — but at the same time not being a part of it — we'll see how it plays out. We're on the tip of the iceberg now to see if we're all on the same page and want to work together. Everyone wants to do it fast. I agree with doing it as fast as we can, but it takes time to talk to everyone and get their opinions.
On the Interworkings of the Oversight Committee:
We've only had five one-hour conference calls. Each one is only an hour long. We've only met face-to-face twice. It's proving to be a challenge to get everyone in the same page. One of the big issues is trust. We have to learn to do that, and it won't happen overnight. One of the challenges we have at CSGA is the fact we have 3,500 members. We have a lot of people to communicate with before we can make a decision. For us that's a year-long process. 2019 is the earliest anything can even be decided.
Ron Markert, President, Markert Seeds
---
On CropLife Canada Staying Independent in the Event of a Merger:
We want CropLife Canada to be a destination of choice for innovation. A properly functioning world-class seed system is what we're talking about with Seed Synergy.
We look forward to a system that is more collaborative and streamlined. That's a big benefit of this process — in the past we worked well and closely with CSTA, but we didn't have a lot of interaction with the other four organizations. We've got to know each other's mandates better and there have been occasions where an issue has arisen and instead of having different voices with various points of view, we've agreed that a specific organization should take the lead on that issue. That coordination might not have happened were it not for the Seed Synergy project.
It's been a great opportunity for us all to have a better understanding of what we should be doing.
Pierre Petelle, President & CEO, CropLife Canada
---
On CropLife Canada Staying Independent in the Event of a Merger:
It's not that CropLife is staying on the outside, they're very much still a
partner on the inside. They simply have more interests than just seed.
On What he Expects from the White Paper Slated for this Fall:
The green paper did a lot to explore various possibilities but didn't have
a lot of detail and wasn't vetted by each organization's members like the white paper will be. Once we get further into detail, you'll see everyone around the table really having a great discussion.
Morgan Webb, President, Commercial Seed Analysts Association of Canada
---
On how the Concept of Trailing Royalty will be Received:
There's a lot of work to do to sell this to the rest of the value chain, but our window for getting things through the Plant Breeders' Rights Office and Canadian Food Inspection Agency to do this is during the next election cycle, so the target is 2020 to implement this. We need to do a lot of work in that time. The easy part is over, and the hard part is yet to be done."
On Whether a Merger of our Seed Associations will Result in Cost Savings:
"I don't believe it will get cheaper. It might not save money but will be more effective. Things will be done faster, which can deliver more money. There will be some cost savings on administration — currently there's a lot of duplication that doesn't need to exist. I believe this will help our industry be more effective on all fronts."
Rod Merryweather, CEO, FP Genetics
What's a Trailing Royalty and How Does it Work?
10 months ago
-
At its annual  meeting in Montreal in July, the Canadian Seed Trade Association's Intellectual Property (IP) Committee had a decision to make: which of two models would best facilitate value creation in cereals and pulses. The two options were
an end-point royalty (EPR) on  delivered grain
a trailing royalty (TR) collected from the use of farm-saved seed.
The IP Committee ultimately chose the TR option. First, a little background.
Why is Value Creation Needed in Cereals and Pulses?
Within Canada, there are two rather different seed supply chains; one is the canola, corn, and soybean seed supply chain where the private sector supplies most of the new varieties, and the other is the cereal and pulse crop seed supply chain where the public sector supplies most of the new seed products. These two seed supply chains are different due to the former being characterized by either hybrid crops and/or crops with patent protection and very effective intellectual property rights (IPR), and use of genetic modification technologies. In cereals and pulse crops it is more difficult to enforce IPR without patents and the self-replicating nature of these crops have a significant effect on private sector investment, since farmers can save part of the harvest for planting next year's crop.
Why is a Trailing Royalty (TR) a Better Option than an End-Point Royalty?
For a given level of royalty revenues, per tonne costs are less with a TR
A TR generates more royalty revenue for investment by product developers/plant breeders and improves plant breeding sector performance (in relation to an end-point royalty approach) due to higher available investment dollars;
The TR approach is based on contracts already in place between product developers and farmers with restrictions on use of farm-saved seed;
A TR approach applies to all acreage planted in farm-saved seed while an EPR does not capture royalties in certain market channels;
Data and system architecture needed for a TR approach can become a major component of a traceability or Single Window system as intended under the Seed Synergy vision;
Under a TR, the breeder has flexibility to set royalty rates on Certified seed and farm-saved seed; and
A faster build-up of royalties under the TR system can provide greater incentives for entry into breeding sector by small and medium size breeding companies.
How does a Trailing Royalty fit into the Seed Synergy model and the Proposed Single Window?
The single window approach allows for product developers and seed companies to enter online product data, such as for data for registration, variety listing, PBR protection, and for the product profile. The contract system for trailing royalties can also be a key element of such a traceability system envisioned for the seed sector. Change should begin with providing additional investment dollars in product development and plant breeding. This starts with the implementation of a Trailing Royalty program. Other countries have such royalty collection in place and their best practices can be leveraged into Canada's cereals and pulse crop sector.
Source: Economic Impact Assessment and Risk Analysis Summary Report, prepared by JRG Consulting Group for the Seed Synergy Collaboration Group
---
Darcy Pawlik, North America head of the Syngenta Cereals Portfolio and vice-chair of the Canadian Seed Trade Association's intellectual property committee, explains the concept of using trailing royalties to capture value.
On the Origins of Value Creation
"It was born out of the premise that we don't have enough investment going back into wheat, pulses, and other varietal crops. We looked around the world and saw that Canada was falling behind other countries. There's no question that from a genetic gain and plant performance standpoint we've done great, but when we see new technologies being applied to corn and soybeans and more technified crops, we want to ensure the same attention is afforded to crops that don't have the luxury of hybridization or traits for the value capture to be created and companies and other groups doing the breeding to be remunerated for it."
On why Value Creation Betters the Industry
"The IP Committee's decision to support a trailing royalty (TR) will give rise to a policy change that will enable companies and other groups undertaking breeding activities in these crops. A return of funds going into those programs will promote better agronomics, pathology and of course yields. It's an altruistic process that will enable the industry to create value and allow a mechanism for that value to be captured by those breeding groups regardless of who they are. CSTA has always wanted to take a position it could stand behind and build upon what the details of that system would look like, so taking the step of supporting a trailing royalty sets the platform for us to build upon."
On how a Trailing Royalty (TR) Works
"A TR is based on the idea of today's contracts. Few companies currently exercise contract law in varieties where you can't save seed or have to buy it regularly. A TR basically says to the farmer that if you use this seed next year or the year after, they have to remunerate the breeder a royalty to provide an annual flow of funds back to the breeding organization."
On the Timeline for Implementation
What we've seen in the Canadian context is public consultation allows for everyone to make their voice heard. We want to have an appreciation for the feelings of each piece of the value chain, what their pain points are but also where they see the potential of this. It will take some time, but will follow the trajectory of the Canadian Food Inspection Agency undertaking consultations probably later this year. We're looking at around 2020 for the implementation of this, so you'll have industry-wide dialogue over the next number of months as the Seed Synergy project continues. It will be healthy for the industry in the end.
Wheat Class Modernization: What, When Why and How
1 year ago
-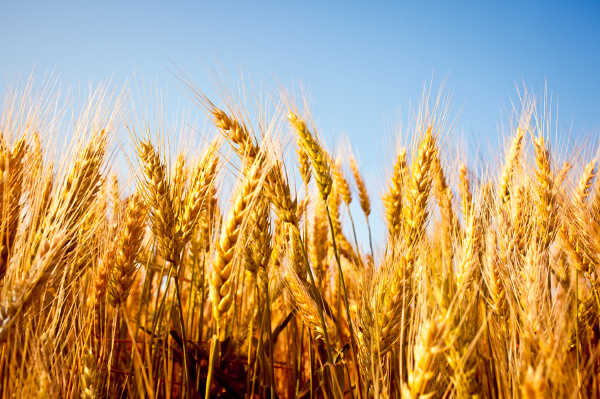 The CGC's decision to downgrade several CWRS varieties has met with backlash from industry — but it might be good news for producers in the long run.
The Canadian Grain Commission's decision to shift five varieties from the Canada Western Red Spring (CWRS) class to the new Canada Northern Hard Red (CNHR) class as of Aug. 1, 2018 isn't a surprise to producers. It's a continuation of the CGC's evaluation of all varieties within the CWRS class for gluten strength and protein content that started back in 2015.
The changes (billed "wheat class modernization" by the CGC) were expected, if not exactly welcome to some in the industry.
But what exactly is changing and why, and how will the changes impact producers?
What's Changing, and When?
In 2015, 25 varieties were shifted out of the CWRS class, including popular varieties Lillian, Unity and Harvest. Producers were given a three years' grace period before changes were scheduled to take effect so they could offload seed.
At the same time, the CGC said a further, unspecified number of varieties needed more testing. Cue this spring, and five more CWRS varieties (AAC Redwater, AC Domain, Muchmore, Vesper and 5605 HR CL) have been shifted to the CNHR class.
"Back when the [wheat class modernization] project came out, there were 25 critical CWRS varieties that were moved to the CNHR class," explains Daryl Beswitherick, program manager for National Inspection Standards and Industry Services at the Canadian Grain Commission.
But at that time, the CGC also identified what Beswitherick calls "suspect" varieties, for which there wasn't enough information to make an informed decision on classification.
"We talked to the owners of those varieties about what needed to be done, but we didn't make a public announcement to avoid causing market harm. They had to [gather] two years of trial data, and then the CGC did end-use functionality work, and it was deemed that there were an additional five varieties that don't meet the quality parameters."
Quality parameters for the wheat classes are set by the quality evaluation team at the Variety Registration Committee, which is made up of an industry group including producers, seed growers, end-use customers and millers, representing the whole value chain, Beswitherick explains. The committee makes these decisions based on feedback from Canada's international wheat customers.
Again, producers will have three years to adjust to the changes before they take effect. "Producers have until Aug. 1, 2021 to make their decisions as to whether they want to keep growing these varieties or clear them out of their handling system," says Beswitherick.
And for the foreseeable future, producers won't have to brace themselves for any more reclassifications. Beswitherick says that although the CGC is currently doing a review of the quality parameter tests, the process has been "fixed" and new varieties will receive the correct classification.
"There was a period where there were a number of varieties that weren't evaluated as well as they should have been, but going forward they will be, so the problem shouldn't reoccur," he says.
Why the Change?
Currently our top markets overseas are Japan and Indonesia, followed closely by the United States. Peru, Bangladesh, Mexico, Colombia, Nigeria and China all bring in significant quantities of Canadian wheat.
According to Lisa Nemeth, Director of International Markets at the Canadian International Grains Institute (Cigi), when complaints initially arose from international customers over CWRS gluten strength, the industry took them extremely seriously.
The reason? CWRS wheat is prized specifically for its gluten strength and is added to lower-quality product to ensure consistency in high-volume bread products. For comparison's sake, Nemeth says Black Sea wheat is typically around the 10 to 11 per cent protein level for winter wheat, where Canada's CWRS wheat is around the 13 to 14 per cent protein level on average.
Our top competitors are Australia and the U.S. in terms of gluten strength, but CWRS has a different protein quality that customers have adapted to for their processes.
For maintaining the health of our export markets over the long term, consistency is key, says Nemeth. "You want the varieties in CWRS to have a certain gluten strength so that shipment by shipment, no matter where the product is being drawn, it will have the strength to meet customers' needs."
But Canada maintained customers during the time of the gluten strength issue, she says, and since the changes started to take effect it's become a non-issue. "On the last missions that we were on we had no specific questions on gluten strength. This process has seemed to address that issue, so that's a good news story for quality," she says.
How will it Affect Producers?
First things first, wheat class modernization will impact producers price-wise if they wish to continue growing AAC Redwater, Muchmore or the other downgraded varieties past 2021. How much, it's hard to say.
According to Derek Brewin, associate professor and head of the Department of Agribusiness and Agricultural Economics at the University of Manitoba, AC Domain, AAC Redwater, 5605 HR and Muchmore were seeded on over 95,000 acres in Manitoba in 2017. "There will be a cost to farmers who have seeds that were dropped down to Northern this year, but they have three years to adjust, which greatly mitigates that cost," he says.
Rick Steinke, Canadian Grains Manager at Archer Daniels Midland Company, says that for CWRS varieties now classified as CNHR, the main price determining factor is protein, but the value of the product is a function of global supply and demand.
"Traditional CNHR varieties (Elgin, Faller, and Prosper) are normally one percent lower in protein and result in a lower market price. The value of protein in spring wheat varies from year to year and will depend on global supply and demand realities in 2018," says Steinke.
But he adds that farmers typically receive a higher yield on CNHR compared to CWRS, which might offset the price impact.