Download the APG App
2 years ago
-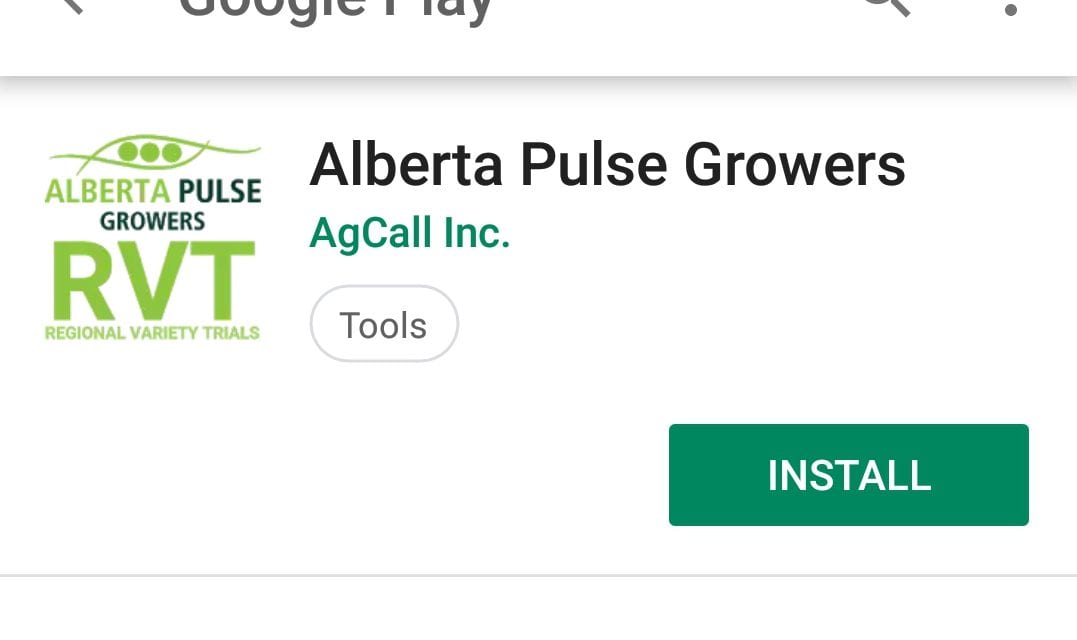 Since November, Alberta pulse producers have been able to download a smartphone app that allows them to search data from Regional Variety Trials (RVT) relevant to their zone and receive up-to-the-minute news from the APG.
The app is available for free download on iTunes and Google Play. It will also allow busy producers to receive news alerts for relevant APG updates such as news releases, Feed Pea and Faba Bean Feed Benchmarks, and Chuck Penner's Pulse Market Insight column.
The RVT information can also be accessed via www.albertapulservt.com. APG has funded regional variety trials across the province for many years to ensure that growers have current yield, standability and disease resistance information relevant to their own farms. APG is committed to ensuring the sharing of high quality data in an easy-to-use format for the producers who can benefit from it. The new web tool was designed to allow Alberta pulse producers to access the information they need when they need it because a pillar of best management practices for every crop is selecting a variety that is suited to a growing environment.