2017 Youth Ag-Summit to be held in Brussels
2 years ago
-
CALGARY, Dec. 19, 2016 /CNW/ — Against a backdrop of the increasing disconnect of young people from farming and a world population that is forecast to soar to 10 billion by 2050, visionary thinking, a long-term approach, and creativity are needed to develop solutions to face global farming challenges. That is why Bayer and the two Belgian young farmers associations, Groene Kring and Fédération des Jeunes Agriculteurs, are inviting young thought leaders from around the world to apply to attend the third Global Youth Agriculture Summit from October 9 to 13, 2017 in Brussels, Belgium.
About 100 young delegates from around the world will share ideas, develop solutions and engage in an open discussion on one of the world's most challenging questions: How do we feed a hungry planet sustainably? To apply, young people aged 18 to 25 are asked to submit an essay on the underlying causes of food insecurity and the effect it can have on a growing population. The essay question is based on the UN Sustainable Development Goals. Ability to demonstrate original ideas and passion to help shape the future will be the key selection criteria for the Youth Ag-Summit. Applications are being accepted online until January 13, 2017. Find out more about the application process and the Summit at www.youthagsummit.com.
In 2015, delegates delivered the Canberra Youth Ag-Declaration, an action-oriented plan with recommendations on how youth can have an optimal impact on global food security, which was tabled at the United Nations Committee on World Food Security in Rome afterwards. "Hailing from 33 countries and many different educational backgrounds, all 100 delegates brought together unique and diverse perspectives and mooted ideas towards addressing a global concern. It was amazing to see how we all, enthusiastically, took up the challenge and formed a common overall vision aimed at feeding a hungry planet," remembers Samba Ouma Zablon, 2015 alumni delegate from Kenya, who was selected to present the declaration to the UN. In 2017, the movement continues in the European capital.
Canada remains involved for the third-installment of the Summit, and will be sending four young leaders represent Canada—two of which will be current members or alumni of 4-H Canada. This will add to a total of 68 Canadians who will have contributed to the global conference since its inception in 2013 (Calgary, AB).
"Since 2013, when 4-H Canada first partnered with Bayer in hosting the inaugural conference, the Youth Ag-Summit has been an incredible opportunity for our members to lend their voice to important global conversations," said Shannon Benner, CEO of 4-H Canada. "We believe in empowering young people with the skills they need to be leaders in the areas they are passionate about, and working with their peers to discuss tackling global food security at this Summit will do just that."
Assessing young people's knowledge about agriculture
The Summit's long-term goal is to inspire delegates to not just think, but to act, and action is clearly needed to improve young people's knowledge about agriculture, since many young people are disconnected from farming and give little thought to where their food comes from. That is why Bayer initiated a major study1 to assess young people's agricultural literacy in eleven countries during Summer 2015. The Youth Agriculture Literacy Study revealed that the overwhelming majority of young people had no idea when crops were ripe or were harvested. The study also demonstrated that a higher level of education does not mean a higher level of agricultural literacy.
"Bayer is committed to encouraging young people to learn about agriculture and to inspire the next generation of ag visionaries. With initiatives like the 2017 Youth Ag-Summit, agricultural scholarships and experimental learning at our student labs and online, we want to encourage young people to learn more about sustainable agriculture and food supply whereby the vital role of science and innovation is highlighted," says Bernd Naaf, Head of Business Affairs & Communications and Labor Director at Bayer.
About the Youth Ag-Summit
The Youth Ag-Summit is a global youth conference to inspire and connect the next generation of young leaders in agriculture and related disciplines. At the Summit, 100 young leaders aged 18 to 25 from all around the world will meet to share perspectives and create an open dialogue on one of the world's most challenging questions: how to feed a hungry planet? The Youth Ag-Summit forms part of the Agricultural Education Program and aims at raising awareness for food and farming all over the globe.
Find more information about the summit on the website: www.youthagsummit.com
Find out more about the Agricultural Education Program at: www.ag-education.bayer.com
Generate and Commence for wheat now registered in Canada
2 years ago
-
The Canadian Food Inspection Agency (CFIA) has granted registration in Canada for Generate for crops and Commence for wheat seed treatment. Both products will be available to Canadian farmers for the 2017 growing season.
According to a news release from Agnition, the company that manufactures both products, Generate utilizes patented Microbial Catalyst technology to simulate microbes in the soil to increase nutrient uptake, "optimizing crop growth and yields. Highly compatible and flexible to fit the farmer's needs, Generate can be applied in-furrow, foliar or side-dress on corn, soybeans, alfalfa, wheat and sugar beets."
The company states Commence for wheat is an offensive seed treatment. It simulates the environment around the seed resulting in "superior germination and early plant vigour. Microbial Catalyst technology and ProCoat encapsulation technology in Commence for wheat create a microenvironment where seed can thrive." Commence for wheat is compatible with other seed treatments and works as an add-on or stand-alone product.
"Through Generate and Commence for wheat, Agnition helps farmers produce more productive plants and soils for healthier more profitable farms," said Agnition General Manager Cal Ludeman in the news release. "Our entry into Canada will begin a long-term relationship of providing customer-focused solutions that allow the farmer to succeed."
Generate and Commence for wheat are registered in compliance with the CFIA Fertilizer Safety Section (FSS) Fertilizers Act and Regulations, Registration Number 2016114A and 2016115A.
For more information about Generate and Commence for wheat, visit Agnition.com and locate your local Agnition dealer.
Province, U of A partner to continue research at agricultural stations
2 years ago
-
Since 2013, the Alberta government has been implementing a new management model to ensure the Onefour and Stavely research substations continue to conduct research relating to sustainable rangeland management and prairie conservation into the future.
Through a memorandum of understanding between the government and the University of Alberta the two research ranches will maintain rangeland and native grassland and continue to provide opportunities for agricultural research. In addition, important wildlife habitat will be protected while also providing grazing opportunities for local ranchers.
"The Onefour and Stavely research ranches have played a pivotal role in developing rangeland management as we know it in Western Canada," said Shannon Phillips, Minister of Environment and Parks. "The recent memorandum of understanding between the Government of Alberta and the university will help ensure more important work will come from these sites in the future."
The research ranch model was developed by working with the university and livestock industry representatives. It uses grazing stewards to maintain the important grazing infrastructure and provides sustainable grazing opportunities on the sites which are important for maintaining these grassland ecosystems.
"The signing of this memorandum of understanding allows staff and students to utilize Stavely and Onefour to conduct innovative research and teaching on a wide variety of issues pertinent to rangeland ecology and management," said Dr. Edward Bork, Director of the Rangeland Research Institute in the Faculty of Agricultural, Life and Environmental Sciences at the University of Alberta. "This agreement will support long-term research that promotes rangeland economic and environmental sustainability in Western Canada by taking advantage of the rich generational learnings that Stavely and Onefour offer."
According to Dr. David Turpin, President of the University of Alberta, the Stavely Research Station and Onefour have created a deep legacy of ecological and agricultural research in the province. "Thanks to this new agreement, that legacy is in good hands," he noted. "Through our Rangeland Research Institute in the Faculty of Agricultural, Life and Environmental Sciences, the U of A will continue to engage with and facilitate partnerships across the province, country and continent, conducting leading multi-disciplinary research and teaching to address issues as diverse as grassland ecology, wildlife management, carbon capture, climate change and water management."
Work on the ranches will help promote and set research standards for range management in the province and help shape future research.
About the research ranches
Onefour: The Onefour Agricultural Research Substation, established in 1927, is a 42,000-acre (17,199 hectares) site that includes 39,780 acres (16,098 hectares) of public land southeast of Medicine Hat. Through good stewardship practices, Onefour has conserved valuable native prairie habitats, supporting a wide variety of flora and fauna, including species at risk.
Stavely: The Stavely Agricultural Research Station, established in 1949, is a 980-acre (388-hectares) site west of Stavely on the eastern edge of the Porcupine Hills. Through good stewardship practices, Stavely has served to conserve valuable foothills fescue grasslands while supporting wildlife habitat.
Soil pHertility
2 years ago
-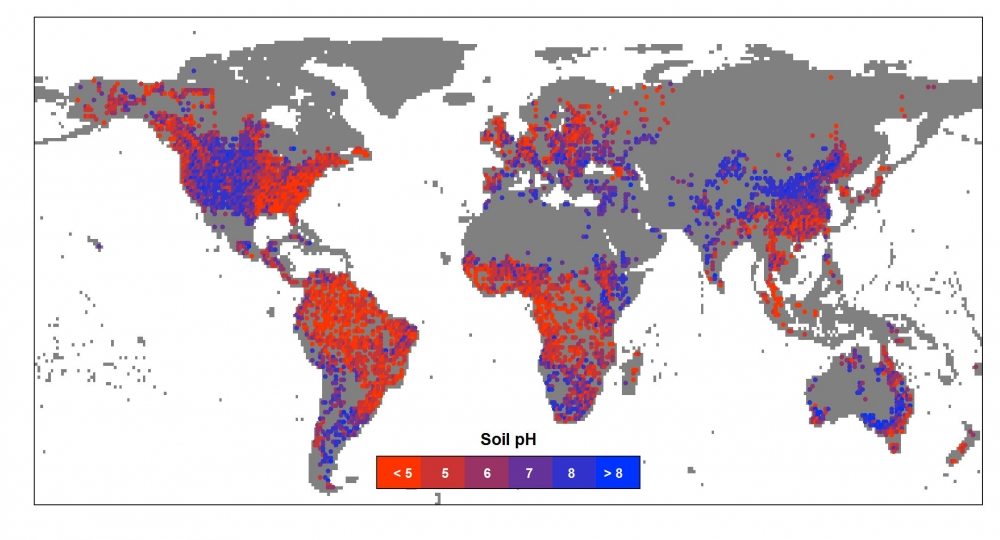 Examining data from around the world, researchers create a global map of soil pH and illuminate how it changes between wet and dry climate.
For some time now, scientists have known that climate influences soil chemistry — and, in particular, soil pH, a measure of acidity or alkalinity. In dry climates, soil is alkaline; in wet climates, it's acidic.
But what has remained unknown is just how soil pH changes between wet and dry climates. A new analysis by UC Santa Barbara researchers sheds light on that mystery, revealing that the shift occurs abruptly, right at the boundary between wet and dry conditions. The findings appear in the journal Nature.
"We found that if you go to wet climates — places where you might expect to find a forest, whether in the high latitudes or in the Amazon — the pH is acidic," said lead author Eric Slessarev, a Ph.D. student in the Department of Ecology, Evolution and Marine Biology at UCSB. "If you go to dry climates, the pH is alkaline. This is what we expected. But our analysis was able to confirm that the transition between those two zones is very abrupt.
"It only takes a small change in climate to achieve the switch from that acid zone to the alkaline zone and there are fewer soils with an intermediate pH," Slessarev added. "Those soils are in places like Iowa or the Ukraine, which — not coincidentally — are places intensively farmed because those neutral range soils are the most fertile. Extreme pH tends to be bad for crops for a variety of reasons."
Soil pH levels range from 0 to 14, with 7 being neutral. Levels below 7 are acidic, and those above are alkaline. Neutral soils are less common than either extreme and tend to cluster at the transition between wet climates and dry climates.
The research team conducted a meta-analysis using soil databases from the United States, China, Canada, Australia, Brazil and the International Soil Research Information Center in Wageningen, Netherlands. The team evaluated approximately 60,000 data points to build a global soil pH map.
"One thing that we can draw from our analysis is that the parts of the world that humans depend upon the most for agriculture sit on an edge between wet and dry climates and between acid soils and alkaline soils," Slessarev said. "What's more, our work demonstrates that soil pH — and therefore soil fertility — is tightly linked to climate. In fact, it's linked in a way that looks like a staircase, where a step exists between one space and another. For the parts of the world on the edge of that step, this means a very small change in climate could make a big difference in how the system functions."
Source: UC Santa Barbara
Canadian leadership in plant variety protection receives international recognition
2 years ago
-
December 9, 2016, Ottawa, ON – Canada's leadership in protecting new plant varieties has received international recognition with the election of Anthony Parker, Canada's Commissioner of Plant Breeders' Rights, to the International Union for the Protection of New Varieties of Plants (UPOV).
UPOV members recognized Parker's knowledge and experience in plant variety protection matters and his role in the ratification of the 1991 Act of the UPOV Convention by Canada in 2015.
Parker played an instrumental role in the implementation of the 2015 Agricultural Growth Act which amended Canada's Plant Breeder's Rights Act, bringing it into line with the UPOV '91 Convention. His role in advancing these legislative amendments to the Act has cemented Canada's reputation as a leader in plant variety development and Plant Breeder's Rights.
Parker will serve as Chair of the Administrative and Legal Committee (CAJ), which is one of UPOV's governing bodies, and is tasked with dealing with the organization's financial, administrative, legal, and policy matters.
Through the cooperation of its members, UPOV creates an environment which supports investment in plant breeding, bringing innovations to farmers globally. An effective system of intellectual property protection for new plant varieties helps ensure sustainable agricultural production, crop diversity, and food security worldwide. Such new plant varieties include features like improved yields and resistance to plant pests and diseases, a key element for increasing productivity and product quality.
UPOV was founded in 1961, establishing the first International Convention for the Protection of New Varieties of Plants; and has since been revised three times, in 1972, 1978 and 1991. UPOV is based in Geneva, Switzerland; and is comprised of 74 members covering 93 states on six continents.
Since 1992, Canada's Plant Breeders' Rights Office has received over 9000 applications for new plant varieties, covering over 330 different crop kinds.
Agriculture and Conservation Groups Join Together for a Sustainable Future
2 years ago
-
December 7, 2016, Ottawa, Ont. – Seeing more benefit to working collaboratively than apart, a diverse group of partners from the agriculture industry and conservation organizations have created a plan toward a sustainable future for Canada's agri-environmental landscape.
Imagine our country as a place where no new land is brought into agricultural production, environmental benefits are produced and farm production and profitability increase on an existing land base. This is the shared vision of the Canadian Roundtable for Sustainable Crop's (CRSC) agro-ecosystem working group, along with industry partners, for the sustainability of Canadian agriculture in the next 10 years.
Announced today at the Sustainability at Sunrise breakfast during the GrowCanada Conference, this vision has Canadian farmers meeting the growing demand for increased production while conserving and restoring ecosystem health such as soil, water and wildlife, and managing climate risk for future generations.
"The CRSC is proud to have been part of developing this vision," says Mark Brock, chair of the CRSC steering committee. "Sustainability is the common ground between environmental and agricultural interests and we thank all the founding organizations for their involvement; in particular, the leadership of Maria Trainer and Paul Thoroughgood. We applaud them for discovering things we can agree on, rather than focusing on those we cannot and inspiring our entire sector. To realize this vision, actions must be taken, and the CRSC looks forward to being part of the work that lies ahead."
Using science as the cornerstone and collaboration to achieve their goals, agriculture and conservation leaders from Canadian Federation of Agriculture, CropLife Canada, Ducks Unlimited Canada, Fertilizer Canada, Grain Growers of Canada, Soil Conservation Council of Canada, and the World Wildlife Fund Canada were involved in the development of this vision for a sustainable future.
Brought to life at a workshop led by the Soil Conservation Council of Canada, the CRSC will use this vision to work toward 12 outcomes by 2026. The first one starts with Canada being recognized as an innovative leader in the area of sustainable agriculture.
Sustainable agricultural practices recognize that agricultural and environmental values are intrinsically connected. To ensure current stewardship efforts are maintained, and to avoid environmental degradation, increased production must be achieved on the current area of land under production.
Read the entire vision statement.
AWC calls on CGC to modernize Canadian wheat grading system
2 years ago
-
The Alberta Wheat Commission (AWC) is calling on the Canadian Grain Commission (CGC) to modernize the Canadian grading system in line with international market demands to improve long-term profitability for wheat farmers. A market-based system aligned with universally measured grain specifications would better position farmers to maintain competitiveness and receive fair market value for the grain they produce.
"We have observed an evolution in the way wheat is marketed to Canada's customers," said Kevin Auch, Alberta Wheat Commission Chair. "International buyers aren't looking purely at CGC grades anymore — they're looking at universal quality specs. Modernizing our grading system is a necessary move to ensure Alberta's farmers receive the maximum value for the quality of wheat they produce."
Since Canadian farmers do not sell directly to international buyers, they rely on the systems in place to ensure quality in Canada aligns with the needs of our customers. AWC recommends that a revised system should move toward more accurate testing methods for potential downgrading factors, such as Falling Number (FN) tests for sprout damage, and Deoxynivalenol (DON) testing to assess the impact of Fusarium graminearum on wheat quality. This would limit the instances where wheat is being downgraded to feed after visual testing, but acceptable quality for the milling market. Some grain companies now test for FN at local facilities.
"This crop year has resulted in variable quality for farmers in Alberta and across the Prairies. We want to ensure that our grading system is not severely downgrading wheat that is considered good quality milling wheat in international markets," added Auch.
AWC approves of recent changes to mildew guides for a more market-based approach, but is calling for the CGC to evaluate and align Canada's mildew guides with United States standards, which better position farmers for market competitiveness. AWC encourages the CGC to move quickly in aligning the wheat grading system with international market demands, as well as support the adoption of technology to enable more accurate testing methods for wheat quality assessment.
Gene editing is just advanced plant breeding, ASTA says
2 years ago
-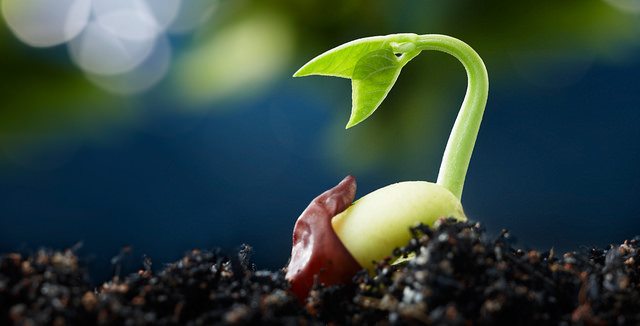 WASHINGTON, Dec. 7, 2016 – Gene editing is simply the latest development in the evolution of plant breeding, the head of the American Seed Trade Association said at ASTA's annual meeting today in Chicago, seeking to reassure consumers about the safety and efficacy of the new technique.
ASTA President and CEO Andy LaVigne was joined by three seed company representatives and a University of Idaho professor at a press conference, where they discussed the potential of gene editing to battle persistent disease problems, such as Fusarium head blight in wheat and barley, and downy mildew in spinach.
"The farmer's constantly looking to grow more using less," LaVigne said. "Farmers need that variety of seed choices to solve their local needs, to manage changing weather, to fight plant disease and pests, and wisely use crop inputs and those natural resources."
He cautioned, however, that regulatory barriers that have effectively prevented land grant universities from conducting biotech research could be applied to gene editing, which he said "would be a shame."
Juliet Marshall, a professor of cereals agronomy and plant pathology at the University of Idaho, said gene editing could be used to control, or at least reduce the impacts of, Fusarium head blight, known more commonly as head scab.
The disease is characterized by scabby kernels, which in addition to reducing yield can indicate the presence of vomitoxin, a mycotoxin that can coat the seed and is "showing up in a lot of our grain," Marshall said.
The FDA recommends that vomitoxin in finished products such as flour not exceed 1 part per million. "Advisory levels" for animal feed are 5 ppm or 10 ppm, depending on the animal.
But Marshall said she has seen levels as high as 25 ppm in some durum wheat in Idaho, which had to be thrown away.
Growers can use a variety of techniques to reduce the chances that head scab will spread – crop rotation, less use of corn in the rotation because it's "a good source for this fungus to grow and reproduce," and precise and timely application of fungicides.
"Even with all of these practices, we don't have the host resistance to actually control this disease," Marshall said. "Even if you have a moderately resistant variety, it doesn't help."
Gene editing can help, she said. Using the CRISPR-Cas9 tool, plant breeders can modify existing genes "to effectively enhance what small resistance factors are there."
Marshall touted the ability of universities to make crucial advances in plant breeding, because they are not driven by the profit motive.
"It's really important that public institutions utilize these techniques," she said. "The public sector is often where things start."
Corinne Marshall, intellectual property and licensing manager for Sakata Seeds America, said that gene editing could be used to build resistance to downy mildew in spinach, a disease that is threatening organic growers' ability to meet demand.
She also said that gene editing could help broccoli retain nutrients that are lost through cooking.
Ultimately, however, consumers will have to accept the new technology. LaVigne said the industry needs to be transparent in discussing the new techniques and ASTA is working on a communications effort addressing consumer concerns.
"We want to keep it (gene editing) in that realm of plant breeding," he said.
Jerry Flint, vice president of industry and regulatory affairs at DuPont Pioneer, said the company has been engaging with various stakeholders in an effort to discern their concerns about gene editing.
"A consistent theme we're hearing is that how we talk about technology matters," he said.
And Mark Herrmann, chair of ASTA and the CEO of AgReliant Genetics, the third-largest seed company in the U.S., said the industry is trying to "get out in front of the conversation." People who are dead-set against GMO's will be hard to convince that gene editing is beneficial, but those in the "movable middle" can be swayed when they understand the benefits, such as being able to produce more food with fewer inputs.
Source: Agri-Pulse
New test genetically identifies fungal wheat threat
2 years ago
-
A team of U.S. Department of Agriculture (USDA) and university scientists has developed a sensitive new assay method for detecting the fungus that causes "wheat blast," a disease of wheat in South America and, most recently, Bangladesh.
The fungus Magnaporthe oryzae triticum (MoT) was first detected in Brazil in 1985. The disease has moved into the neighboring countries of Argentina, Bolivia and Paraguay, but wheat blast hasn't been reported outside of South America — that is, until February 2016, when MoT was confirmed in wheat crops in Bangladesh.
Concerned that MoT could enter the United States and "blend in" with native strains of M. oryzae and evade rapid detection, scientists from USDA's Agricultural Research Service (ARS), Kansas State University and the University of Kentucky devised a method to home in on a specific region of the fungus' genome that distinguishes it from other "look-alike" strains. The team reported the advance in September in the "First Look" section of the journal Plant Disease.
According to ARS plant pathologist Kerry Pedley, the method also distinguishes MoT from Fusarium graminearum, another fungal foe of wheat that causes disease symptoms similar to wheat blast. Symptoms include bleached grain heads and shrunken, malformed kernels of poor quality that greatly diminish marketability. Severe outbreaks of wheat blast can inflict 100 per cent yield losses, making it a serious food-security threat given the grain's status as a staple food for much of the world.
Traditional methods of diagnosing wheat blast include examining infected plants for the presence of spore-like structures, called "conidia." Procedures that genetically detect M. oryzae fungi are also used. However, they're limited to species-level identifications and can't distinguish among different fungal strains. This lack of specificity can hamper wheat blast-monitoring efforts and lead to false detections, as well as costly regulatory actions to contain a suspected occurrence, notes Pedley, with ARS's Foreign Disease-Weed Science Research Unit in Fort Detrick, Maryland.
The new method overcomes this drawback by targeting a genomic marker unique to MoT. In tests, it accurately distinguished all known strains (or "pathotypes") of MoT from more than 280 specimens of M. oryzae collected from around the world, including from South America and Bangladesh.
The method yields results in less than 24 hours and is sensitive enough to detect trace amounts of the target sequence in samples, making it a valuable surveillance tool for field use, laboratory diagnosis, and port-of-entry inspections, among other applications.
Source: USDA
Plant scientists identify gene to combat crippling wheat disease
2 years ago
-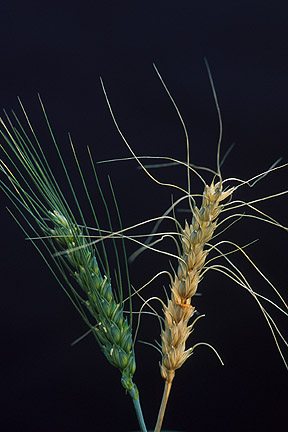 A major breakthrough in the cloning of a resistance gene to eliminate wheat scab — a widespread disease responsible for drastic reductions in crop yield as well as millions of dollars in annual losses worldwide — has been achieved by a multi-institutional team of researchers including Nidhi Rawat, an assistant professor in the University of Maryland's College of Agriculture and Natural Resources and Michael O. Pumphrey, associate professor in Washington State University's Crop and Soil Sciences Department, who together performed most of the experimental work.
This discovery has broad implications for the future as a promising source of resistance to not only wheat scab, but a variety of similar host plants affected by the fungal pathogen known as Fusarium graminearum.
Ultimately, once the nature of gene action is known, the findings can be applied to control other Fusarium species which causes rot in cucurbit, tomato and potato to name a few.
Fusarium graminearum produces a toxin that makes the infected crop unfit for human and animal consumption. James Anderson, a professor of wheat breeding and genetics at the University of Minnesota, said there are frequent epidemics of the disease reported in the United States, Canada, Europe, Asia and South America.
Historically, wheat scab — otherwise known as Fusarium head blight (FHB) — has been a very difficult problem to solve. Twenty years of research that includes input from scientists in China and several American Universities has been slow to produce results, with resistance only found in a select group of local Chinese plants.
Until now, nothing was known about the Fhb1 gene and its ability to provide broad-spectrum resistance. The multi-University team, which also included researchers from Kansas State University and the University of Minnesota, used sophisticated wheat genome sequencing techniques to isolate the gene. Now that the DNA source of the resistance is known, processes that would take years to replicate can be done in much quicker fashion in a diagnostics lab. The team recently published their work in Nature Genetics.
"After quite a long research process into Fusarium head blight, we are thrilled to uncover a solution to help the international farming community combat this devastating disease," says Dr. Rawat. "Fhb1 is very special, as only a few broad-spectrum resistance genes have been cloned so far that provide multi-pathogen resistance. The durability and applicability of Fhb1 puts it in a category all to itself and we must learn how to harness it appropriately."
Moving forward, Rawat and her colleagues will work towards utilizing Fhb1 for solving a multitude of diseases caused by the pathogen. Research will involve optimizing the transfer of this resistance to other crops infected by Fusarium species through breeding, transgenic, cis-genic and genome editing techniques.
Funding for this project has been provided by the U.S. Department of Agriculture's Wheat and Barley Scab Initiative and the National Science Foundation. The agricultural experiment stations at each of the participating universities also provided support. 
Source: University of Maryland