Roll On, Cropping
1 year ago
-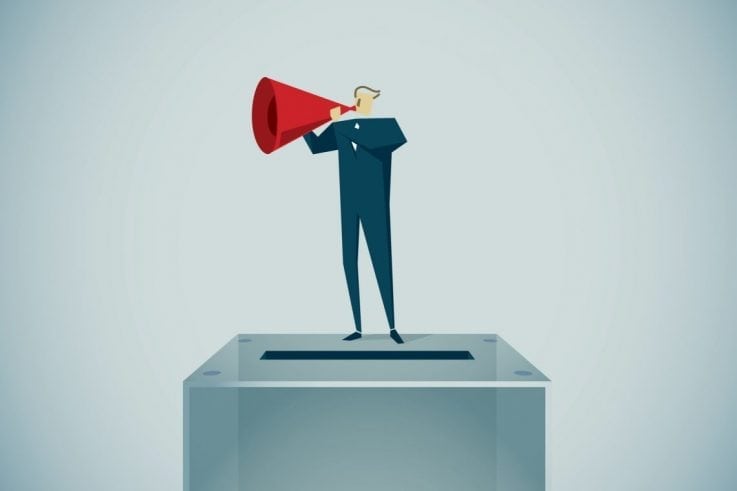 The benefits of rolling a crop – either after seeding or after emergence – and tips to ensure its success.
"Rolling the crops is a great way to improve ease of harvest," says Harry Brook, crop specialist at the Alberta Ag-Info Centre. "The biggest benefit is pushing rocks down into the earth and preventing them from causing damage to the combine or other harvest equipment."
Brook says that in cereals used for silage, rolling allows for a maximum harvest of plant materials.
"In pulses, such as peas and lentils, it makes harvest easier as a heavy pulse crop is often lodged at harvest time. With pulses, it can lead to less 'dirt tag' on the seed, which is a downgrading factor for human consumption in peas."
He adds that in some cases, producers will roll barley and get increased 'stooling' or secondary stem production following the rolling, which helps increase dry matter yield.
Some problems can occur if the crop is rolled at the wrong time or on wrong soil conditions and Brook says that rolling should occur with an empty roller – no water ballast is needed.
"Rolling land can pulverize the soil and break down soil aggregates, making the topsoil susceptible to wind erosion. That is a big issue. In low organic matter or fine textured soils, it can also lead to puddling and crusting of the soil surface, creating a barrier to crop emergence. This is part of the reason why a lot of crop rolling is done after emergence."
He adds that pre-emergent rolling is not recommended under extreme wet conditions on clay soils or clay soil with low organic matter. "It is also not recommended on sandy or dry soils due to erosion risk. Peat soils will not roll well."
Rolling an emerged crop should be done in the heat of the day when the plants are slightly wilted.
"Rolling in the morning, when plants are full of water and turgid, leads to more broken stems," explains Brook. "It can lead to the production of more secondary stems, but it will delay crop maturity."
"Damaged plants can also be more susceptible to disease. If there is a lot of dew on the crop and disease is present, rolling can actually help spread leaf diseases."
He says that rolling peas should be done when the crop is at the two to three node stage. In lentils, it should be done before the seven node stage. Both crop and soil surface should be dry when rolling to reduce damage to the crop. Rolling when the soil surface is wet will lead to some plants being uprooted and killed.
To ensure rolling is successful, Brook says to delay the rolling if the crop is stressed by heat, drought, frost or a herbicide treatment.
"Rolling is stressful to an emerged crop and it will take time to recuperate from the operation. In the same vein, wait a few days either before or after herbicide application once the crop is rolled. Minimize double rolling. It is better to go around on a field rather the back and forth and double roll the headlands. Slow down when turning and avoid sharp turns as tractor tires can possibly do more damage than the rolling."
Brooks adds that rolling cereal crops and pulses can be a very effective way to reduce the difficulties of harvesting a crop close to the ground. "However, to prevent any potential losses from the rolling, it needs to be done at the right time and in the right way. Keep rolling along."
Source: Alberta Ag
Be On The Lookout For Late Blight
1 year ago
-
This disease affects mainly potatoes and tomatoes and continues to be a risk for all solanaceous crops grown in Alberta.
"Over the last few years, there has been a great deal of concern in Alberta surrounding late blight, a serious disease that affects mainly potatoes and tomatoes," explains Robert Spencer, commercial horticulture specialist at the Alberta Ag-Info Centre.
This disease is caused by a fungal pathogen called Phytophthora infestans. Spencer says that the favourable conditions for disease development, combined with the presence of the pathogen, have resulted in detections of late blight in commercial, market garden and urban potato and tomato crops throughout parts of Alberta in previous years.
"A number of different strains of the pathogen have been identified in different years, each being more or less aggressive on either potatoes or tomatoes. Late blight continues to be a risk for all solanaceous crops – potato and tomato family – grown in Alberta this year."
Spencer says that all growers of potatoes and tomatoes should be vigilant to try to catch any diseased material early on before a significant outbreak can occur. In the early season, growers should watch for:
Tomato transplants and newly emerged potato shoots with water-soaked leaf lesions.
Plants that develop lesions early on in the season or as the season progresses, particularly if conditions are moderate and wet or humid.
Spencer recommends contacting the Alberta Ag-Info Centre to determine if further testing is required and to discuss management.
"Please do not hesitate to report an incidence, as early awareness will help to prevent and contain an outbreak and can help others protect their crops."
He adds that while undertaking identification, producers should dispose of infected material as quickly as possible, removing diseased parts if it is on a small scale, or killing out plants so disease cannot develop further. Protective fungicide applications can be used if conditions favour disease.
Learn more about late blight of potatoes and tomatoes.
Source: Alberta Ag
Canada's Ag Sector Loses $2.9 Billion Due to Labour Shortages
1 year ago
-
With the strong demand for Canadian food products around the world, agriculture is poised for growth. However, workforce challenges affect the sector's ability to meet production goals, as well as their contribution to the national economy.
The Labour Market Forecast to 2029 for the agricultural sector was released June 25 by the Canadian Agricultural Human Resource Council (CAHRC). The data indicated that farmers across Canada's agriculture sector reported $2.9 billion in lost sales because of unfilled vacancies – an increase from $1.5 billion in 2014. Forty-six per cent of farmers who reported vacancies delayed or cancelled expansion plans and many reported extreme stress for themselves and their workers. Nearly 90% of producers with unfilled jobs identified excessive stress and hours as a result of not being able to find the workers they required.
However, there are signs of improvement over the last four years. Most noteworthy is that total job vacancies in agriculture have declined to 16,500 from 26,400, largely as a result of the adoption of technology, and an increase in the number of international workers who fill jobs where no Canadians can be found. Yet, vacancy rates in agriculture are among the highest of any sector in Canada at 5.4% (compared to the national average of just under 2.9%), they have decreased from the 2014 rate of 7%.
"Labour shortages in Canadian agriculture can only be addressed by taking decisive action," states Portia MacDonald-Dewhirst, Executive Director of CAHRC. "By working together, we can find meaningful, creative solutions to increase the supply of labour and improve the skills of the sector's workforce for the continued success and growth of agriculture across Canada."
To address the labour issues identified in the research, CAHRC has developed agriculture-specific human resource (HR) tools designed to support modern farm operations to manage their workforce. CAHRC also offers Agri Skills, online and in-person training programs, and the Agri HR Toolkit – an online resource guide and templates to address the HR needs of any business. For agricultural organizations there are customized labour issues briefings that apply the new research to specific commodities and provinces, to explore the labour implications within their specific area. For more information on these and other CAHRC offerings visit www.cahrc-ccrha.ca.
The research provides clarity for agricultural employees, employers, educators and policymakers about the state of the labour market and ways to minimize shortages. A series of 22 reports with labour market forecasts for each province and major agricultural commodity will be released in the coming weeks. The agricultural labour market research was validated through industry consultations conducted Canada-wide involving 1,900 farm business owners, employees and stakeholder organizations.
The labour market forecast research was funded in part by the Government of Canada's Sectoral Initiatives Program.
Source: The Canadian Agricultural Human Resource Council
Entering the Fruit Industry in Alberta
1 year ago
-
A number of Albertans contemplate growing fruit for a living every year. A look at what to consider with this potential endeavour.
"It is an exciting prospect, to be sure," says Robert Spencer, commercial horticulture specialist with Alberta Agriculture and Forestry (AF). "Fruit is something that is generally loved by most people. It is healthy, and there are lots of good options to consider."
Everyone who considers entering the fruit industry in Alberta comes with their own unique experience, knowledge, and approach. Some may already own land and have grown a crop. Others may know nothing about agricultural production.
"Regardless of your experience level, there are resources to help you get started," adds Spencer. "First, by answering the plethora of questions that need to be answered to make an informed decision, to formulate a concrete business plan, and then to support you as you go along."
Learn all that you can about the land that you will be using. Explains Spencer, "Get a soil test, look at the topography, and see if there are any wind breaks or shelter belts to offer some protection from the elements. Consider what you want to grow and why. You will have more questions but you will find the answers as you work out a business plan."
"It is critical you take the time to prepare both yourself, your business plan, and the land," adds Spencer. "Fruit production is intensive, involved, and generally a long term investment."
"Find some excellent, inexpensive, comprehensive production manuals to you can use to get a sense of what is involved in fruit production in Alberta on the AF publications page and on the AF horticulture page," says Spencer. "There are also some good economic overview studies for bush fruit that might help you consider the costs before you incur them."
Source: Alberta Agriculture
Tips For Spraying Weeds In Dusty Conditions
1 year ago
-
Dry conditions and wind can cause dust build-up on weed leaves, which may limit herbicide uptake.
Tom Wolf with Agrimetrix says there is no magic cure for dust problems, but provides the following guidelines:
1. Most products are not strongly affected by dust, but two important products are very dust-sensitive: glyphosate and diquat (Reglone and others). The active ingredients in these products are very "charged", therefore they bind readily and strongly to soil particles, which includes not only dust on plant surfaces, but also suspended soil in spray water. The "turbid" appearance is an indicator of suspended soil.
2. Dust on leaves can be viewed as similar to hard water cations, as a game of relative concentration. We try to get the herbicide concentration to be higher than the dust particles, essentially over-powering the antagonist. For glyphosate, two approaches are common: (a) reduce water volume; (b) increase herbicide rate within label guidelines. Reduced volume is tricky if the glyphosate spray contains a tank mix partner such as a Group 6, 14, or 15 to combat resistance. Those products require more water, either for leaf coverage (Group 6 and 14) or for adequate soil coverage for soil active herbicides (Group 15). For diquat, (Group 22) low water is a bad idea for the same reason as Groups 6 and 14.
3. Some specialists recommend the use of higher water volumes to reduce the effects of dust. Although spray volumes are usually too low to actually wash dust off surfaces, the higher water volumes permit the use of larger droplets which may have better absorption characteristics in the presence of dust.
4. Another remedy is to increase the application rate in the spray swath where dust is most severe, usually behind the wheel tracks. Sprayer operators will often use slightly larger nozzles in wheel tracks.
5. Even when dust is not a problem, roadside field edges may contain dust from traffic. Higher rates may be justified on the outside rounds for that reason.
6. A report in No-Till Farmer makes the following useful statements: "Greenhouse research conducted by researchers at North Dakota State University in 2006 found that control of nightshade species with glyphosate was reduced when dust was deposited on the leaf surfaces before, or within 15 minutes after, glyphosate application. If the dust was deposited later than 15 minutes after application (when water droplets had dried), phytotoxicity was not reduced. Dust generated from silty clay soil tended to reduce glyphosate phytotoxicity more than dust generated from loamy sand soil."
7. Several additional management opportunities exist for dusty conditions. Slowing down tends to reduce turbulence and dust generation. Although front-mounted booms apply the spray before the dust is generated, it will deposit before the spray is dry, limiting the benefit, as indicated by the NDSU study.
8. Don't mistake aerodynamic turbulence for dust. Weed control may be lower behind the tractor unit or near the wheels because the spray is displaced by air currents. The use of water-sensitive paper can help identify if this is part of the problem.
Source: Canola Watch
Input wanted from Alberta fruit and vegetable producers
2 years ago
-
Robert Spencer, commercial horticulture specialist at the Alberta Ag-Info Centre is asking fruit and vegetable producers to share direct market fruit and vegetable pricing information for Alberta.
He says that having price information is valuable for people of all experience levels, but especially oneself, to use as a reference against one's own pricing and to compare against when calculating the cost of production and setting prices.
Spencer is looking for:
What Alberta producers charged for fruit and vegetable crops in 2018 – u-pick and pre-pick for farmers' markets.
Prices changes for the coming season.
U-pick and pre-pick values, broken out for on-farm sales and farmers' market prices for a range of fruit and vegetable crops.
Spencer will publish a per pound value or a per unit value depending on the crop and the number of data points he receives.
Go to the AB Direct Market Fruit/Veg Price Survey. For more information, contact Robert Spencer at the Alberta Ag-Info Centre, 310-FARM (3276).
Source: Alberta Agriculture and Forestry
Crop variety – the spice of life, or money in the bank?
2 years ago
-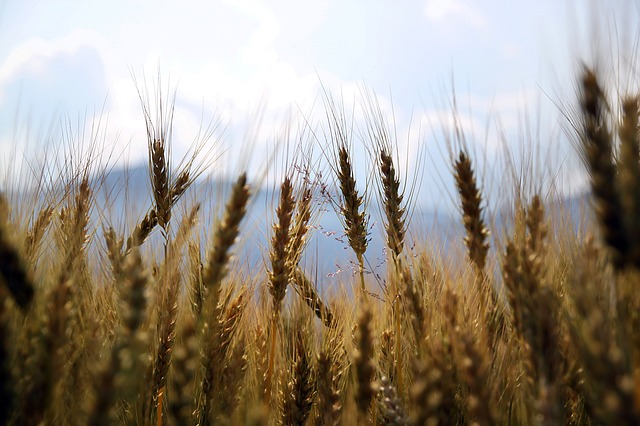 New crop varieties and variety tables are now available, so how should producers choose the variety that works best on their land? Harry Brook, crop specialist at the Alberta Ag-Info Centre looks how to interpret the information to make appropriate choices.
Producers should start by analyzing all the information contained in the variety tables. Says Brook, "The tables are structured with yield potential as the main criteria. It takes into account soil conditions, moisture, as well as individual management."
"Varieties that perform well under both high and low yield categories have greater yield stability and consistency of performance, and thusly, less risk. The more station years a variety is tested, the more the information can be relied on to be accurate."
Brook says that usually new varieties may seem to have significant yield advantages over the standard test varieties when they first come out. "Over time, as the variety is grown under more diverse weather and soil conditions, the yield tends to drop closer to the general average. Generally speaking, a cereal variety needs at least a six to eight per cent yield difference above the check variety to give a consistently better yield. In oilseeds, this difference needs to be greater than 12 to 15 per cent."
Other than seed yield, the ultimate use of the crop needs to be considered. "Is it for feed, forage or seed," he asks. "If it is barley, is it for greenfeed, feed grain or malt?"
"Once you have selected the crop type look at other management factors. What is your current crop rotation? Are you putting barley on barley? If so, your risk of leaf and plant diseases increases. Look at the plant's resistance to common root and leaf diseases. Is lodging a problem? You should also be selecting for shorter crops or stronger straw. If you are in the irrigated parts of the province, you might select a semi-dwarf variety."
Brook says to also consider seed size. "In peas, seed size has a very significant effect on seed costs. When seeding, you are trying to get a specific plant population per square foot. Seed size will greatly affect the pounds of seed needed per acre."
"On top of that you also have to look at the germination rate and seed vigour," he adds. "Tests for vigour try to replicate some of the negative factors in the soil that would kill off newly germinated seeds. This helps in estimating actual seed needed to get that desired plant population in the crop."
Maturity is an issue, especially in marginal cropping areas or when seeding is delayed. Explains Brook, "The maturity rating is only an approximation and can only be used within a crop and region, not between crops. It is dependent on the kind of year and the area it is grown. For example, the Peace region has a shorter growing season than southern Alberta, but that is compensated somewhat by the longer summer days in the Peace."
"Recent trends in plant breeding have brought out varieties with higher yields. That also comes with longer maturity. The last couple of falls have been difficult for harvest, particularly if long season varieties were grown."
Brook says to remember that once a variety is registered, it usually takes a couple of years before sufficient seed is available for general farm sales.
"Think of the variety tables as a good tool, not an infallible predictor of production. Experience is still the best measure of which varieties will produce best on your farm. It comes down to personal experience with a variety to see how well it works under your situation."
For more information about crop varieties, contact the Alberta Ag-Info Centre at 310-FARM (3276).
Source: Alberta Agriculture and Forestry
Make A Difference With Good Crop Rotation
2 years ago
-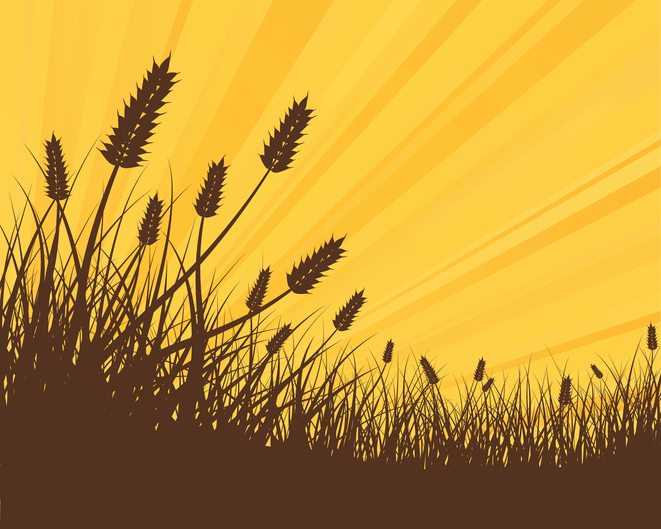 One of the best tools to improve the bottom line, reduce future grief, and lower the risks of pests, disease and weeds is by using a diverse crop rotation.
"A good crop rotation is one where there is an adequate variety of crops grown so that any one type of crop is grown only once every three or four years," says Harry Brook, crop specialist at the Alberta Ag-Info Centre. "A rotation like this can reduce pest costs, prolong the usefulness of pest control products, and improve the bottom line. Limiting or shortening the rotation may provide short-term financial benefits but in the long-term, could severely limit future cropping options."
One example that Brook uses is clubroot. "It converts the canola root into a massive spore factory. It is only spread in infected soils, but each year we see it in more Alberta fields. Once you have clubroot, it is there for the long haul. These soil borne spores can remain viable in the soil for up to 20 years. If you have it, many counties will require the land be put on a four or five-year canola-free crop rotation. However, resistance in a crop is not helped when the crop rotation is just wheat followed by canola."
A variety of crop types can add to the health of the soil. "Pulses in a rotation improves soil health and reduces fertilizer costs," adds Brook. "Peas, lentils and faba beans all capture nitrogen from the air and encourage beneficial bacteria and fungi that can benefit following crops. There is a nitrogen benefit left in the soil that extends up to three years after the pulse crop."
"Permanent forages in the crop rotation provide even more benefits," Brook mentions. "They reduce the weed seeds present in the soil, increase organic matter, and are an excellent break for crop diseases and insect pests. Also, a varied crop rotation can help diversify a farm operation, reducing financial risk. It also spreads out machinery use, making them more efficient."
Moisture use efficiency also improves with a varied crop rotation. "Canola, wheat, and peas all root to different depths and extract moisture from different parts of the soil. A planned crop rotation can utilize soil moisture more efficiently. Permanent forages in rotation can also address soil problem such as soil salinity or acidity. Seeded in a field for three to five years, they are an excellent break from annual crops and add to the soil organic matter, which is your soil nutrient bank account. They can even reclaim some soils from salinity, over time."
"A diverse crop rotation also naturally varies the pesticides used and reduces the chance of resistance developing to pest control products," adds Brook. "Conversely, a tight rotation can quickly develop weed, insect or disease problems, requiring greater expense to control the issue. In the case of clubroot of canola, the only answer is resistant varieties, and that tolerance has already broken down."
For more information, contact the Alberta Ag-Info Centre at 310-FARM (3276).
Source: Government of Alberta
Crop Varieties Factsheets Now Available
2 years ago
-
Three crop varieties factsheets have been published to help producers make sound decisions when deciding which varieties to grow.
"The factsheet Varieties of cereal and oilseed crops for Alberta provides information on cereal and oilseed variety performance within Alberta and northeastern British Columbia," says Alex Fedko, crop research technologist with Alberta Agriculture and Forestry. "Important agronomic characteristics and disease resistance information are provided for varieties of wheat, barley, oat, rye, triticale, flax and canola."
Varieties of pulse crops for Alberta provides information on pulse variety performance within Alberta and northeastern British Columbia. Important agronomic characteristics and disease resistance information are provided for varieties of field pea, chickpea, lentil, faba bean, dry bean and soybean.
"An important component of the annual feed supply for Alberta's cattle producers comes in the form of silage, green feed and swath grazing," says Fedko. "As evidenced in Silage varieties for Alberta, the selection of varieties that produce the highest forage yield and/or nutritional quality becomes increasingly important."
View a listing of all the crops publications here. Hard copies of the factsheets are available to Alberta residents by using the online order form or by calling 780-427-0391.
Source: Government of Alberta
Protein Premiums For Wheat
2 years ago
-
The 2018 crop year featured a strong protein premium for wheat, in particular hard red spring wheat. Neil Blue, provincial crop market analyst with Alberta Agriculture and Forestry, looks at the situation with protein premiums on wheat in 2019.
Blue says that wheat protein premiums this crop year have dropped back to below average levels due to increased supply of higher protein wheat in the world. These crops include the dryness-reduced U.S. hard red winter wheat crop as well as European and post-Soviet state crops.
"In Alberta, this year's protein premium is around two cents per bushel per one-tenth per cent of protein," says Blue. "Although, the protein premium may vary from one buyer to another."
"Some buyers may quote that protein premium as 10 cents per bushel for a half percentage point of protein. Last spring, the protein premiums for wheat were historically high, averaging about five cents per bushel per one-tenth per cent protein point."
He adds that for an individual buyer, the protein premium may differ at different protein levels. "For example, last year for some half-point protein increments, the premium was as high as eight cents per bushel per one-tenth point of protein. Over the last several years in Alberta, the average protein premium for wheat has been from 3.5 to 4 cents per bushel per one-tenth per cent protein level."
As for some marketing strategies, Blues says that taking representative samples as grain is placed into storage and using the Canadian Grain Commission's (CGC) Harvest Sample Program are a good start.
"There is no charge for the program during the harvest sample submission period, and the CGC provides for wheat the grade, protein and DON levels as well as the falling number," he explains. "Although considered unofficial, that CGC grading information can then be used as a reference by producers in their marketing."
The next step is shopping around widely to learn how buyers are grading your wheat and also learn the grade, protein and other grade aspect price differentials that each buyer is applying.
"On that note," says Blue, "I realize that producers have encountered variations from buyer to buyer in grading, but I advise that producers should try to collect as much information about buyers' prices as possible on which to base their sale decisions."
Blue adds that producers who disagree with an assessed grade on delivery to a licensed primary elevator can request that a sample from that load be sent to the CGC for a grade assessment. "That grade will be the final grade for settlement. I know that producers are reluctant to challenge a grade factor, but that is a right of producers and the method that should be acceptable to buyers to maintain good relationships with producers."
For more information about wheat protein premiums, contact Neil Blue at [email protected] or 780-422-4053.
Source: Government of Alberta