Pulse and Special Crops Industry Partners with AAFC to Achieve Aggressive Growth Targets
2 days ago
-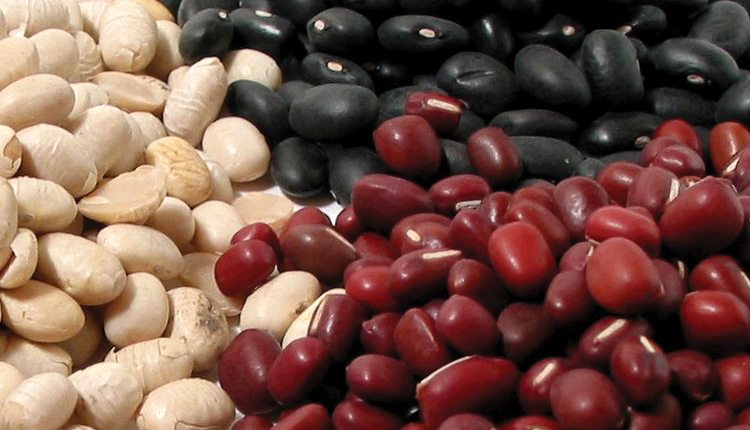 On July 11, the Honourable Marie-Claude Bibeau, Minister of Agriculture and Agri-Food, announced a $5,824,897 contribution to Pulse Canada and the Canadian Special Crops Association through the Canadian Agriculture Partnership's AgriMarketing Program (AMP). This funding will support the Canadian pulse and special crop industry's aggressive strategy to develop and diversify its market base, to address barriers to growth and to hit bold targets set by its Board of Directors.
Pulse Canada has developed a "25 by 2025" strategy which aims to move 25% of Canadian pulse production,or 2 million tonnes of pulses, into new markets and use categories by the year 2025. The strategy is focused on developing inroads into the food and pet food manufacturing, processing and foodservice industries inmarkets with the greatest volume potential for pulse ingredients. "Finding new opportunities for Canadianpulses is critical given the uncertainty we face in markets we've relied on for decades. The growing demandfor plant protein and interest in sustainability in markets like the US and Europe presents exciting new opportunities for Canadian pulses" says Allison Ammeter, Chair of the Pulse Canada Board of Directors.
In addition to supporting the industry's market diversification strategy, AMP funding also will support theindustry's efforts to remove barriers to trade. "Market disruptions in key export markets like India underscore the impact that loss of access in even one market can have on the profitability of growers and the trade," says Quinton Stewart, President of the CSCA. "Our partnership with AAFC will allow us to proactively address issues before they become barriers and to respond to emerging challenges so we can restore access as quickly as possible" says Stewart.
Support through AMP also will enable the industry's strategy to enhance its brand as a consistent and reliablesupplier. The AMP funding will support the ongoing efforts of the CSCA and its partners in the Ag Transport Coalition to measure the performance of the transportation system. "The partnership between the growers and the trade from the pulse and special crop, canola and wheat industries has allowed us to create a system that monitors the capacity and service provided to the sector on a daily basis," says Gordon Bacon, CEO ofPulse Canada and the CSCA. "With detailed evidence of system performance, we can focus on the changes needed to bring about measureable improvements in getting product to market" says Bacon.
In addition to the partnerships formed within the Ag Transport Coalition, the CSCA also works with the Canadian Mustard Association, the National Sunflower Association of Canada and the Canaryseed Development Commission of Saskatchewan to facilitate a suite of special crops applications to AMP. Today's announcement also includes funding for each industry to take on activities that'll help overcome challenges, take advantage of new opportunities and ultimately, strengthen Canada's position as a premier supplier ofspecial crops to the world.
Source: Pulse Canada
Carbon Pricing Rebates Return a Portion to Farmers
2 months ago
-
The May 30 Federal Government announcement of the Climate Action Incentive Fund (CAIF) is simply a way to bribe farmers with their own money. CAIF will be available to farmers in Saskatchewan, Manitoba, Ontario and New Brunswick.
"While the federal government continues to apply and collect a carbon tax on almost everything farmers use, our margins only grow thinner. The government simply does not understand that farmers cannot pass the carbon tax on to our consumers. We sell our grain at world prices and our competition does not have to account for this expense," stated Gunter Jochum, President.
Farmers have long been early adopters of the best practices for land, water and air management. The land is our greatest asset and the heritage that we are the caretakers of as we pass it on to the next generations.
"Notably the US government has contributed strong financial support to its farmers, whereas in stark contrast the Canadian government has increased our taxes and decreased our competitiveness," said Cherilyn Jolly-Nagel, Director.
The federal government should eliminate the carbon tax on all farm inputs, truly support the agriculture industry and safe-guard Canada's agriculture trade agreements.
Source: Western Canadian Wheat Growers
FarmCash Launches Spring Online Version With New Time Saving Features
2 months ago
-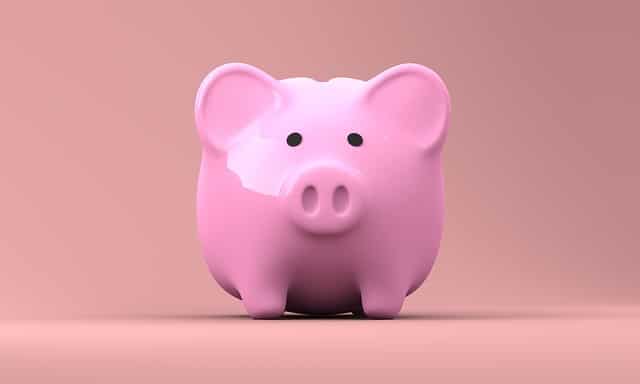 FarmCash launched its new online platform for the spring advance May 14. With several new time saving features, this step-by-step, web-based system makes it easier than ever for Alberta producers to apply. FarmCash offers Advance Payment Program (APP) advances on more than 45 commodities with a reduced interest rate of prime minus 0.5 per cent.
The new platform offers:
The ability to accept e-signatures;
An automatic calculator for eligible funds;
The option to have FarmCash collect priority agreements on your behalf;
A document upload feature.
"As we were developing the latest version of the online platform, we pin-pointed areas that could be time consuming for applicants and came up with solutions that will speed up the application process," says Syeda Khurram, FarmCash Chief Operating Officer. "At FarmCash, our mission is to provide farmers with a tool that helps increase profitability, but if we can make the process as simple and easy as possible, that's even better."
Farmers may also apply through the downloadable PDF version that was launched in April, call our office or apply in person at the address listed below.
Following news that the federal government plans to increase advance limits, FarmCash is also working with Agriculture and Agri-Food Canada to implement the changes. Advance limits will increase from $400,000 to $1 million on all commodities. The interest-free portion will also increase from $100,000 to $500,000 on canola only, while the current $100,000 interest-free maximum will remain on all other commodities. FarmCash looks forward to informing farmers when the changes come into effect.
"Advance limits will remain at $400,000 with $100,000 interest-free while implementation details are sorted out. But farmers who are seeking the higher advance should contact FarmCash at 1-855-376-2274 or send an email [email protected] and we will process your request as soon as the new limits are implemented. We look forward to issuing the increased advance as soon as it becomes available," Khurram said.
FarmCash is a competitive cash advance option under the federal government's APP program and is owned and operated by the Alberta Wheat Commission. For more information or to apply, visit farmcashadvance.com.
Source: Alberta Wheat Commission
Wheat Growers React to Federal Canola Funding
3 months ago
-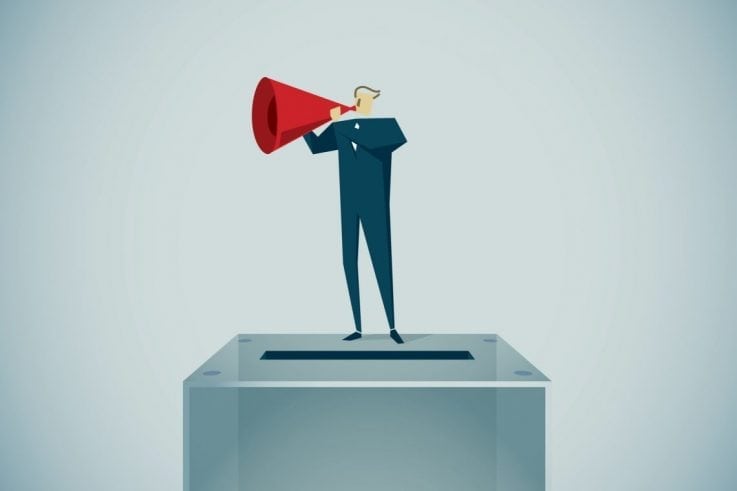 The Western Canadian Wheat Growers reacted to the announcement by the federal government May 1 that it will increase the amount that can be loaned to canola farmers under the cash advance program.
"The China decision to block canola has had a major impact on grain farmers with no end in sight. Farmers don't want tax dollars in the form of interest free loans, we want to be able to grow our grains and export them without political interference," said Gunter Jochum, President.
Farmers are used to managing risk associated with factors that are outside of their control such as weather. Factors such as trade markets and political interference should be within our government's control.
This new program may help short-term cash flow for some farmers, but to be eligible for $1 million advance on canola where $500,000 is interest free, you have to produce approximately 200,000 bushels of canola. In order to qualify for the maximum, you need 5,263 acres at 38 bu per acre, which is roughly a 16,000 acre farm.
Simply put, this is a political problem and needs a political solution. Sadly, the Federal Government has mismanaged grain exports in many parts of the world:
Canola stopped by China
Durum wheat blocked by Italy
Pulse non-tariff barriers in India
Non-tariff trade barriers blocking wheat with Vietnam, Peru and Saudi Arabia
Furthermore, we have not had a Canadian Ambassador in China since January 25, 2019 – over four months of missed opportunity for diplomatic solutions. Meanwhile, Canadian citizens are detained in Chinese jails in inhumane conditions, with no representation and Canada is funding the Asian Infrastructure Investment Bank (AIIB) over $250 million in the next 5 years.
"It's time to stand strong. In 2017 Canada imported over $54 billion in goods. Perhaps it is time to play this situation in a different way – the old way certainly hasn't been working," stated Daryl Fransoo, Director.
Source: Western Canadian Wheat Growers
Cash Advance Program Enhancements Support Farmers
3 months ago
-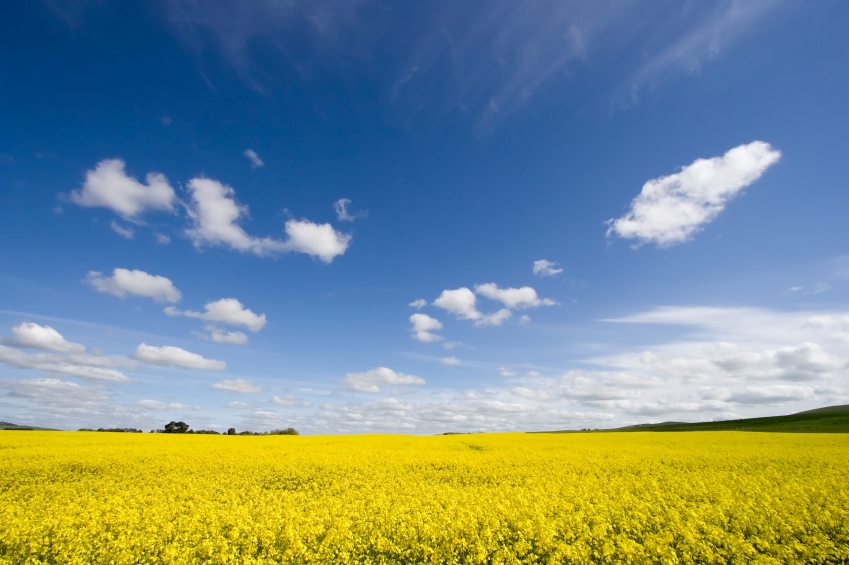 On May 1, Agriculture and Agri-Food Minister, Marie-Claude Bibeau, announced a series​ of enhancements to the Advance Payments Program (APP) that support farmers facing cash flow challenges in Canada's grains and oilseeds sector. These changes include increasing the maximum allowable limit available under the APP from $400,000 to $1,000,000, and expanding the program's interest-free component for canola from $100,000 to $500,000 until market conditions stabilize. The interest-free component will remain at $100,000 for all other commodities included under the APP.
"The current market situation is creating great uncertainty for farmers," says Bernie McClean, President of Canadian Canola Growers Association (CCGA). "With cash flow being farmers' most immediate concern, we welcome enhancements that will help build financial predictability for at least the short to medium-term."
"The Canola Working Group established by Minister B​ibeau has focused on a number of short, medium and long-term tools that could help farmers and the wider industry manage through the current market access issues with China," says Rick White, CEO at CCGA. "With planting just getting started and higher than normal stocks of last year's canola crop remaining in farmers' bins, we're pleased to see actions being taken on the recommendations of the working group."
With the APP program improvements just announced, CCGA is working with Agriculture and Agri-Food Canada program staff to incorporate the changes into the cash advance program. "We're already working on the necessary changes to our systems so that farmers can access these benefits quickly," says White. White expects CCGA will be in a position to process applications at the new limits in the near future. CCGA began issuing advances under the 2019-20 APP on April 1, 2019.
Farmers are encouraged to go to www.ccga.ca​ for updates or call 1-866-745-2256 to speak with a CCGA Contact Centre representative.
In addition to the changes announced about the APP, Minister Bibeau also announced a 2-month extension to the application deadline for AgriStability.
"We sincerely thank Minister Bibeau for taking action to support Canada's farmers during this time of uncertainty," says McClean. "We look forward to the continued efforts of the Canola Working Group and future actions to support farmers and Canada's canola industry."
CCGA represents canola farmers on national and international issues, policies and programs that impact farm profitability and is an official administrator of the Government of Canada's Advance Payments Program.​
Agricultural Societies to Cut Costs and Emissions
5 months ago
-
Agricultural societies operate more than 700 facilities across the province, including hockey rinks, curling rinks, community halls and facilities that serve rodeos and fairs. This new $10-million grant program will support technologies that help them reduce greenhouse gas emissions and facility operating cost, including improving lighting, heating, ventilation and rink/arena equipment.
"Alberta's agricultural sector wants to do its part to reduce greenhouse gas emissions," said Oneil Carlier, Minister of Agriculture and Forestry. "This one-time investment will allow our agricultural societies to demonstrate environmental leadership, while continuing to enhance the quality of life in communities they serve."
An estimated 260 agriculture societies that operate facilities will be eligible for the funding to help them with the more than 3,000 community activities they're involved in each year, such as rodeos, fairs, farmers' markets, 4-H activities, agriculture and farm safety education, and scholarships.
"Many of Alberta's agricultural facilities are aging, and this grant will provide an opportunity to update buildings, improve energy efficiency and reduce increasing operating costs in the long term," Tim Carson, CEO, Alberta Association of Agricultural Societies said. "Our ag societies, and these facilities, are essential to a high quality of life for Albertans, and this support helps relieve some of the rising financial pressure on societies so they can continue to do important work in their communities."
The program will be paid for through 2018-19 Climate Leadership Plan funds. Eligible initiatives under the grant program include retroactive and future activities that are measurable, increase energy efficiency and reduce greenhouse gas emissions, with results being reportable to the Alberta Climate Change Office.
Source: Government of Alberta
WGRF commits $3 million to Agriculture Research Chair at University of Alberta
5 months ago
-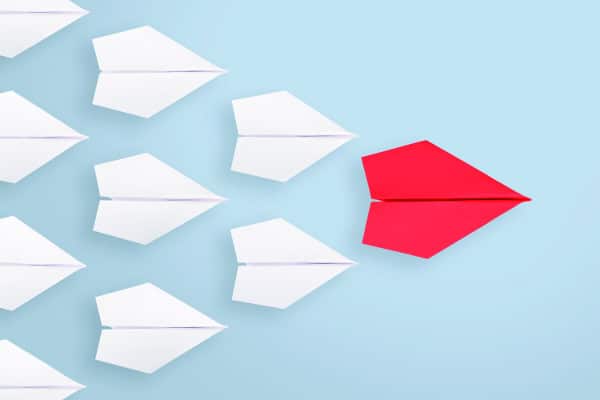 Western Grains Research Foundation (WGRF) has announced a commitment of $3 million for a research chair in cropping systems at the University of Alberta to study interactions between plants, soils, crop management and the environment.
Western Canadian farmers face agronomic challenges that cut across multiple crops. A cropping systems Chair position will provide a dedicated scientist to work on farm-level management systems. Examples include inter-disciplinary considerations of crop, water and input use efficiency, soil management, economic benefits and control of pests (weeds, insects and diseases). The chair may also provide innovation related to whole-farm sustainability from economic, social and environmental perspectives.
"This position will provide much needed expertise in the area of cropping systems," said Terry Young, board chair of WGRF. "Farmers don't just grow one crop. Focusing research on a multi-crop systems approach will help lead to innovative farming practices and technologies that boost yield and crop quality while controlling crop diseases and insects, improving profitability and sustainability."
"We are grateful for this new investment by WGRF to support hiring a new chair in our faculty," said Stan Blade, dean of the Faculty of Agricultural, Life and Environmental Sciences. "We appreciate the willingness of WGRF leadership and producers across Western Canada to invest in the future of our sector. The new chair will develop a program that will create new ideas through innovative research and will train the next generation of people needed by the industry."
"WGRF is focused on taking a whole-farm approach to research. Strategic investments to increase agronomy research capacity in Western Canada is one of many approaches we are using," said Garth Patterson, executive director of WGR. "We are very excited about having a research chair in cropping systems at the University of Alberta. This research chair will create incremental field crop research capacity in Western Canada, while providing the U of A the ability to advance its academic mission and catalyze new research initiatives in agronomy."
Source: Alberta Agriculture and Forestry
Government of Canada Invests Over $50 Million to Help the Agricultural Sector Address Emerging Challenges and Opportunities
5 months ago
-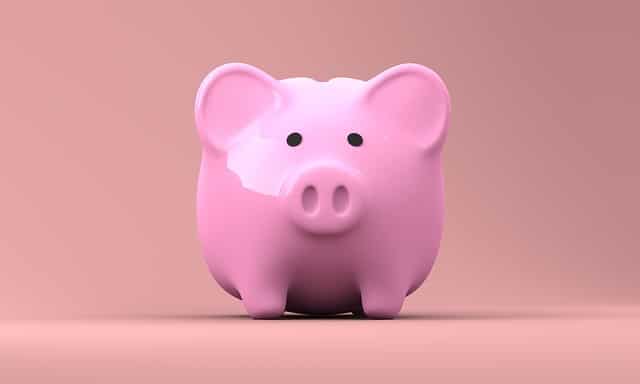 Canada's agriculture and agri-food system contributes over $114 billion to our gross domestic product, and provides safe, nutritious and sustainable food for the world, while creating well-paying jobs for our middle class. The sector is working hard to find innovative approaches to respond to growing domestic and global demand while addressing emerging challenges and maintaining its environmental sustainability.
While celebrating Canada's Agriculture Day with farmers, ranchers, food processors, industry leaders and youth in Ottawa, Minister of Agriculture and Agri-Food Lawrence MacAulay announced the new Canadian Agricultural Strategic Priorities Program (CASPP), an investment of $50.3 million over five years. Funding available through this program will help facilitate the sector's ability to address emerging issues and capitalize on opportunities.
"Canada's agricultural sector is strong and growing," said Lawrence MacAulay, Minister of Agriculture and Agri-Food. Our farmers know that to stay competitive and on the cutting edge we need to continue to adapt and develop new and innovative approaches to agriculture. The Government of Canada is committed to supporting the sector find new ways to respond to new and emerging issues, and seize new market opportunities."
The CASPP focuses on four priority areas: adoption of new technology; environmental sustainability; strategic development and capacity building; and, emerging issues. Examples of potential projects could include those addressing artificial intelligence technology, tools to assess future labour and skills needs, bio-crops, environmentally sustainable farming techniques and strategies to help the sector adapt to changes in consumer preferences.
The program also builds on other Government of Canada initiatives to support competitiveness and sustainability in the agricultural sector. These include the $3-billion, five-year Canadian Agricultural Partnership, $70 million announced in Budget 2018 to support agricultural discoveries in science and innovation to address climate change and soil and water conservation, the $25 million Agricultural Clean Technologies Program, and the Strategic Innovation Fund.
Quick Facts
The Canadian Agricultural Strategic Priorities Program is a

$50.3 million

, five-year investment to help the agricultural sector adapt and remain competitive. The new program replaces the Canadian Agricultural Adaptation Program.
Applicants may apply at any point during the life of the program, until available funds have been fully allocated.
Projects must be national in scope or deal with cross-sectoral issues. Applications for the program are now being accepted online.
Alberta Barley Announces Funding For New Research Projects Aimed At Increasing Farm Profitability
6 months ago
-
Alberta Barley is announcing $899,664 in funding for eight new research projects that will improve farm-gate returns through improved disease and crop management, variety development, feed barley promotion, and enhanced malting and brewing performance.
Alberta Barley's investment is part of the National Barley Research Cluster, a component of Agriculture and Agri-Food Canada's AgriScience program under the Canadian Agricultural Partnership. This five-year federal initiative totals $10.2 million in combined government and industry funds and aims to strengthen barley competitiveness while meeting the needs of Canada's global customers.
Barley Cluster funding was announced this morning by federal agriculture minister Lawrence MacAulay at a press conference in Saskatoon.
Farmers can look forward to Alberta Barley-funded projects that will provide new in-crop management strategies to reduce fusarium head blight, new information to strengthen nitrogen use efficiency for malt barley, and work aimed at enhancing the competitive value of feed barley – among a wide range of additional leading-edge projects. Alberta Barley will also be coordinating with other funders and researchers on an enhanced knowledge transfer plan.
"This funding is significant," says Dave Bishop, Alberta Barley Chair. "There is a lot of untapped potential in growing barley and each of these projects drives at improving performance, competitiveness and sustainability."
Alberta Barley's funding through the barley cluster is being administered by the Barley Council of Canada (BCC) alongside additional funding from SaskBarley, Manitoba Wheat and Barley Growers Association (MWBGA), the Brewing and Malting Barley Research Institute (BMBRI), the Canadian Field Crop Research Alliance (CFCRA)and the Western Grains Research Foundation (WGRF).
For more information on Alberta Barley-funded research, visit www.albertabarley.com.
Source: Alberta Barley
Update To Agriprofit$ Crops And Forages Benchmarks
9 months ago
-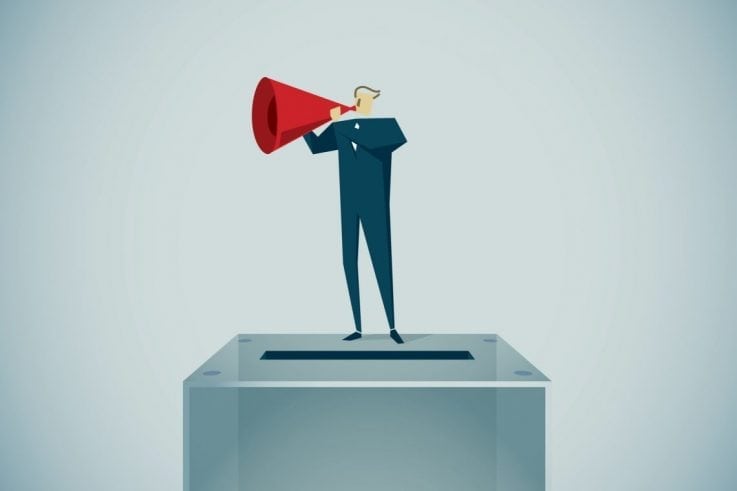 The AgriProfit$ program offers customized business analysis to help Alberta producers maximize profits and lower costs for their farms at no charge. Manglai, crop economist with Alberta Agriculture and Forestry, outlines the updates made to the AgriProfit$ crops and forages benchmarks.
The AgriProfit$ crops and forages benchmarks are the calculated averages of costs and returns by soil zones. These averages are calculated from the individual producer's data collected for the 2017 growing season through the program.
"This tool gives us a good handle on the producers' actual costs, revenues, and margins by soil zones for different crops and forages," explains Manglai. "Even better, this tool also provides the costs and returns for the top third producers where we have data available. It gives producers the opportunity to compare themselves to the top producers."
Manglai says that in past years, the crops and forages benchmarks mainly focused on regional comparisons. "As the program has grown, so has the ability to produce provincial benchmarks. The provincial level benchmark can highlight the production and management practices that are driving enterprise costs of production and profitability. In other words, regional and provincial benchmarks will provide additional information to producers achieving higher levels of profitability over time."
Producers can use these benchmarks in various ways depending if they have participated in AgriProfit$.
"If the producer has participated in the program, they can simply download the benchmarks of the soil zone of their farm's location," says Manglai. "The producer can then understand whether they are in the average group of producers, or they are in the top third group. If they are in the average group, they can even identify some of the cost and revenue items for improvement by comparing to the top third."
If the producer has not participated in AgriProfit$, they can look at the benchmarks for the soil zones where their farm is located. "They can then compare their own farm record to the benchmark averages and top third for the different crops. This provides them a good idea of where their farm stands compared to the averages group and the top third," he adds.
Crops and forages benchmarks for 2017 have been published for black, brown, and grey soil zones as well as provincial dryland soil zone.
Manglai points out that the costs and returns do not reflect the entire soil zone due to the limited sample size. "Producers have widely different management practices and sell to different end use markets even for the same crop in the same soil zone. So, benchmarks are posted only as an indication of the actual costs and returns, and additional information for crop producers to use."
Find the AgriProfit$ crop benchmarks analysis. Go to www.agriculture.alberta.ca/agriprofits to sign up for the program. For more information about the benchmarks, contact Manglai at 780-422-4056.