Alberta Gives $5 Million for Ag Worker Training
5 months ago
-
The new Agriculture Training Support Program will help employers in the food chain provide necessary training to new Alberta employees through $5 million in funding, the Government of Alberta says in a news release on May 8.
The program is intended to offset costs for COVID-19 safety and training, including the costs for personal protective equipment and to remove any barriers to get Albertans safely working, the release says. It is expected to support training for as many as 2,500 new jobs in Alberta.
"As we see record high unemployment in Alberta due to a global economic slowdown and COVID-19, we need to ensure unemployed Albertans have the opportunity for domestic jobs instead of hiring workers from overseas," Devin Dreeshen, minister of agriculture and forestry says in the release.
Employers can apply for $2,000 per new employee, up to a maximum of $50,000 per employer. The grants will be awarded on a first come, first serve basis, the release says.
Alberta is partnering with the Government of Canada to provide employment support programs and services through the Labour and Immigration's Workforce Development Agreement and through the Canadian Agricultural Partnership, the release says.
Crop Report Shows Spring Harvest and Planting Progress
5 months ago
-
Farmers across Alberta are making progress on harvest this spring while getting new crops in the ground at the same time, the first official crop report from Alberta Agriculture and Forestry release on May 8, shows.
As of the last 2019 crop report on Dec. 3, Alberta had 10 per cent of acres left unharvested, the report says. Crops in the south were mostly harvested, while further north the amount of crop left out over winter increased.
The quality of the overwintered production is quite good, the report says. Provincially, close to 70 per cent of the spring harvested cereal grains (spring wheat, barley and oats) are coming off as good quality feed. The spring harvested canola is also good quality with 84 per cent coming off as 3 Canada or better.
Provincially seeding is slightly behind schedule compared to years past, with nine per cent of the 2020 crop in the ground. Progress is being made in the South and Central areas of Alberta — producers in the South have planted 28 per cent of their crop while the Central area has planted four per cent of the acres. As expected, planting is just starting in North East, North West and Peace regions, the report says.
Fall-seeded crops are up and looking good with ratings of 75 per cent good or excellent.
Alberta Farmers to Plant More Wheat, Oats Over Canola
5 months ago
-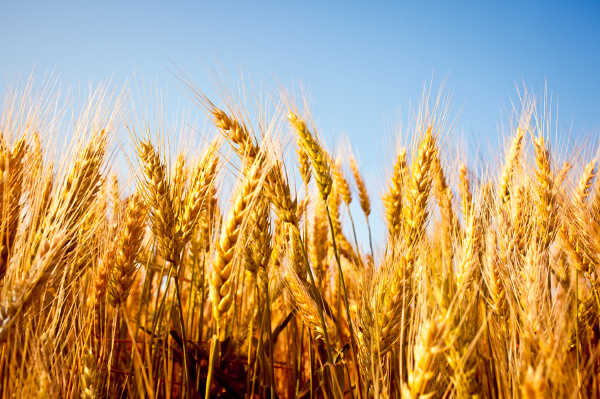 Farmers in Alberta are expected to plant more wheat and oats this year, while canola acres will fall, according to Statistics Canada's principle field crop areas for March 2020. Overall Alberta will be following the same trends as its provincial counterparts for planting this year.
Wheat acres are expected to rise by 1.3 per cent to 7.5 million acres, the release says. Spring wheat acres are anticipated to remain relatively stable compared to last year at 6.6 million acres, while durum acres should rise by 9.9 per cent to 851,400 acres.
"The expected increase in durum is likely due to higher prices, while the increase in winter wheat area is largely attributable to favourable winter conditions which resulted in less winterkill compared with one year earlier."
Oat acres will rise to just over one million acres due to higher prices and stronger demand for livestock feed use.
Canola acres will drop by 2.8 per cent to 5.8 million acres, following a trend which started last year after Canada saw its largest canola buyer China restrict purchases.
Pea acres are also expected to drop with Albertans planting 1.7 million acres this year.
The report notes the estimates may not be accurate as farmer surveys were completed prior to the COVID-19 pandemic and then were halted after it started, meaning less farmers were surveyed than usual.
"At this time, intended seeded area estimates cannot reflect the full impact on the crop sector as a result of COVID-19. Over time, as seeded area estimates are revised based on new data, users will be able to see a more comprehensive view of the impacts on seeding and production."
The report also notes seeding intentions could be changed as farmers are still dealing with having to harvest last year's crop in parts of the country.
Feds Give $50 million for Temporary Foreign Worker Quarantine Help
6 months ago
-
Farmers, fish harvesters, and all food production and processing employers will be eligible for $50 million in funding to help cover costs for the mandatory 14-day isolation period for temporary foreign workers, the Government of Canada announced April 13.
In March, the government announced an exemption for temporary foreign workers from the pandemic travel restrictions to Canada, as long as they adhere to a strict 14-day isolation protocol upon arrival. The rules for the mandatory isolation period have been clearly defined and distributed to employers. Those who do comply will face severe fines and sanctions.
In addition to the responsibility of paying the workers for the two weeks, many employers are also responsible for providing workers with transportation and accommodations, as well as access to food and basic supplies needed to meet all of the conditions imposed by public health authorities. This is why the government announced they will provide $1,500 in support for each temporary foreign worker to employers to cover the isolation period.
This funding will be available as long as the Quarantine Act is in force and the isolation protocol is followed. As labour circumstances are different across regions in Canada, the government will work with interested provinces and territories in the coming days to ensure this funding is delivered.
Canadian Government Enables FCC to Lend $5 billion More
6 months ago
-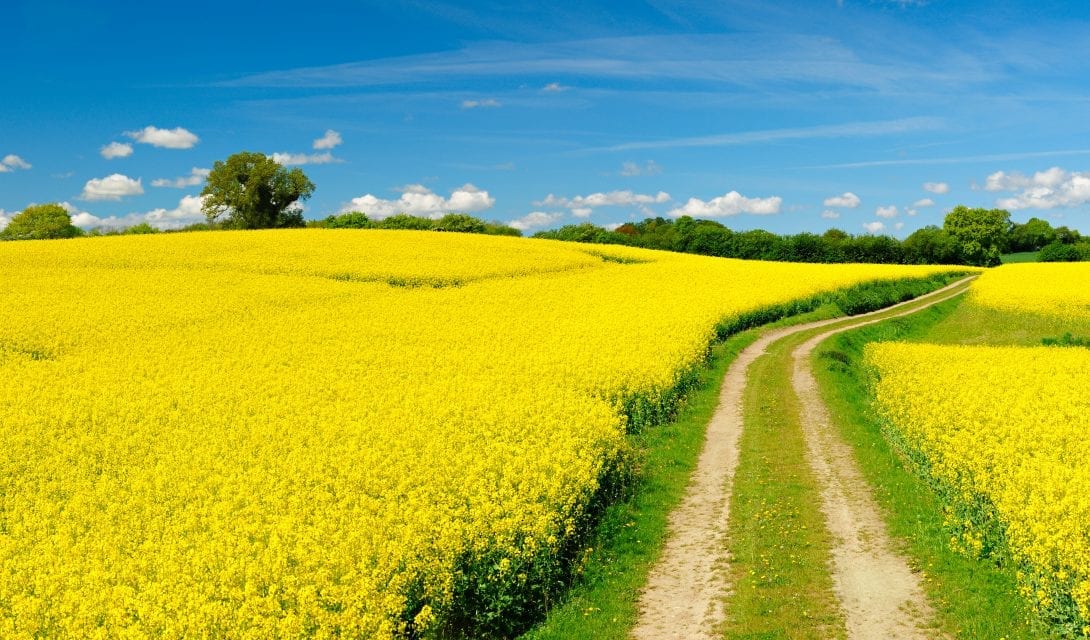 As the COVID-19 pandemic continues to unfold the Canadian government has provided Farm Credit Canada (FCC) with an additional $5 billion in lending capacity, Marie-Claude Bibeau, minister of Agriculture and Agri-Food Canada announced today.
Bibeau's announcement comes following Prime Minister Justin Trudeau's announcement earlier today outlining more details on the Government of Canada's plan to support the economy during the COVID-19 pandemic. In that announcement, the government committed to providing necessary capital to the agriculture and food industry to ensure producers, agribusinesses and food processors are able to continue working.
Initially, FCC's focus will be on assisting the industry in addressing cash flow challenges so businesses can remain focused on business-critical functions rather than worrying about how to access funds to keep operating through this difficult time.
"If you are a producer concerned about having the cash flow required to plant your crop, or you are a food processor feeling the impact of a lost sale due to the financial downturn, FCC is here to support you in these uncertain economic times," Michael Hoffort, FCC CEO, says in a release.
As part of its ongoing support efforts, FCC is asking existing customers who have cash flow or other financial concerns to contact the organization to discuss alternatives. FCC has launched two programs with the new funding. Current customers can ask for payment deferrals of up to six months (where after they will have to cover the skipped payments). The organization has also enhanced their credit line to offer up to $500,000 loans. FCC loans are available to anyone in the agriculture industry along the supply chain from farmers to processors to agricultural input suppliers. 
The government has also given farmers who have outstanding payments due on or before April 30 for loans from the Advance Payments Program run by the Canola Council of Canada, a Stay of Default, which will give them an additional six months to repay the loan.
Customers facing financial pressure are encouraged to contact their FCC relationship manager or the FCC Customer Service Centre at 1-888-332-3301 to discuss their individual situation and options.
More COVID-19 Coverage 
Business Allowed to Continue Despite Travel Restrictions
Canadian Fertilizer Chain Flowing Smoothly Despite COVID-19
Wheat, Barley Growers Call on Government to Prioritize Ag Input Shipments
Need Resources to Help You Tackle COVID-19?
Business Allowed to Continue Despite Travel Restrictions
6 months ago
-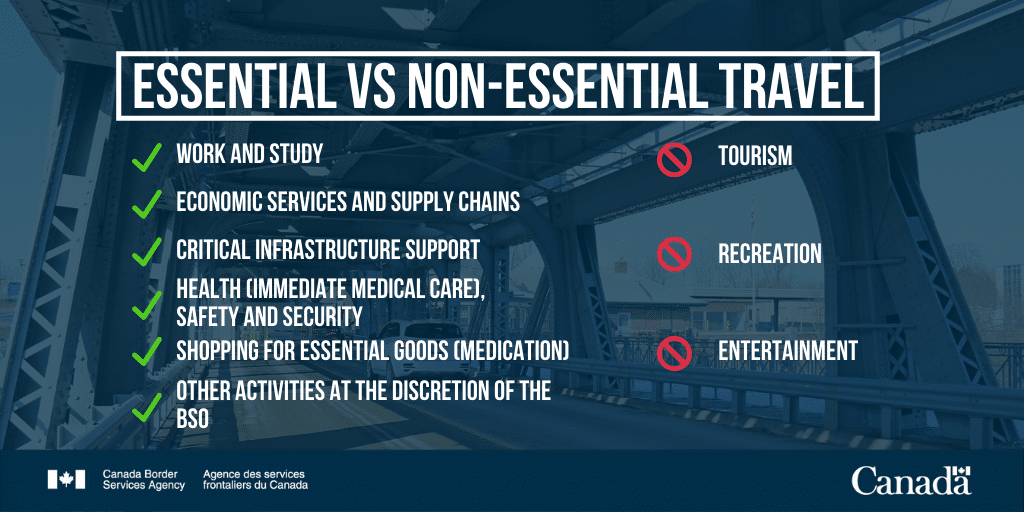 The following piece is from our sister publication, Germination.
After some uncertainty last week surrounding the closure of the Canada-U.S. border to all but essential travel, the federal government has eased concerns with regard to temporary agricultural workers and the definition of non-essential travel.
Agriculture minister Marie-Claude Bibeau released a statement saying temporary foreign workers will be allowed on farms providing they follow protocols including a health screening before they arrive and a 14-day isolation upon their arrival in Canada. Every year, over 60,000 temporary foreign workers come to Canada to work in our agriculture and agri-food sector.
"Every measure will be taken to follow necessary health requirements, including thorough pre-screening, supervised isolation upon arrival, and employee monitoring," Bibeau said.
Prior to the announcement, some seed industry stakeholders expressed concern surrounding the news that the federal government was not allowing foreigners into the country in light of the COVID-19 pandemic.
Wayne Gale, president of Ontario vegetable and flower seed company Stokes Seeds, said temporary foreign workers are essential to the horticulture industry and that seed companies like his could feel the effects of growers not purchasing seed if they couldn't access the foreign labour to do the harvesting.
Gale also expressed concern after the federal government announced the closure of the Canada-U.S. border to all but non-essential travel. The U.S.-Canada land border serves as an economic engine that supports over $2.4 billion in daily trade.
On Friday, the prime minister's office issued a statement specifying that "non-essential" travel includes travel that is considered tourism or recreational in nature. Business travel will still be permitted.
The measure is in place for 30 days. Gale noted that agriculture is deemed an essential service by both Canada and the United States, which helps ensure agriculture-related travel is given the necessary consideration.
"The United States and Canada recognize it is critical we preserve supply chains between both countries. These supply chains ensure that food, fuel, and life-saving medicines reach people on both sides of the border," the prime minister's statement reads. "Supply chains, including trucking, will not be impacted by this new measure. Americans and Canadians also cross the land border every day to do essential work or for other urgent or essential reasons, and that travel will not be impacted."
More COVID-19 Coverage 
Canadian Fertilizer Chain Flowing Smoothly Despite COVID-19
Wheat, Barley Growers Call on Government to Prioritize Ag Input Shipments
Need Resources to Help You Tackle COVID-19?
Need Resources to Help You Tackle COVID-19?
6 months ago
-
The Canadian Agricultural Human Resource Council has developed a website with resources to help agricultural business deal with the COVID-19 pandemic. It includes the latest information, recommendations, employee management tips, tools (posters, policies) and links to authorities. These details will help you respond to the pandemic and limit the impact and spread of COVID-19 within your business.
Visit the site at:
https://cahrc-ccrha.ca/programs/emerging-agriworkforce-issues/information-and-updates-coronavirus-covid-19
More COVID-19 Coverage 
Canadian Fertilizer Chain Flowing Smoothly Despite COVID-19
Wheat, Barley Growers Call on Government to Prioritize Ag Input Shipments
Temporary Foreign Workers Will be Able to Enter Canada, But There May be a Catch
Canadian Fertilizer Chain Flowing Smoothly Despite COVID-19
6 months ago
-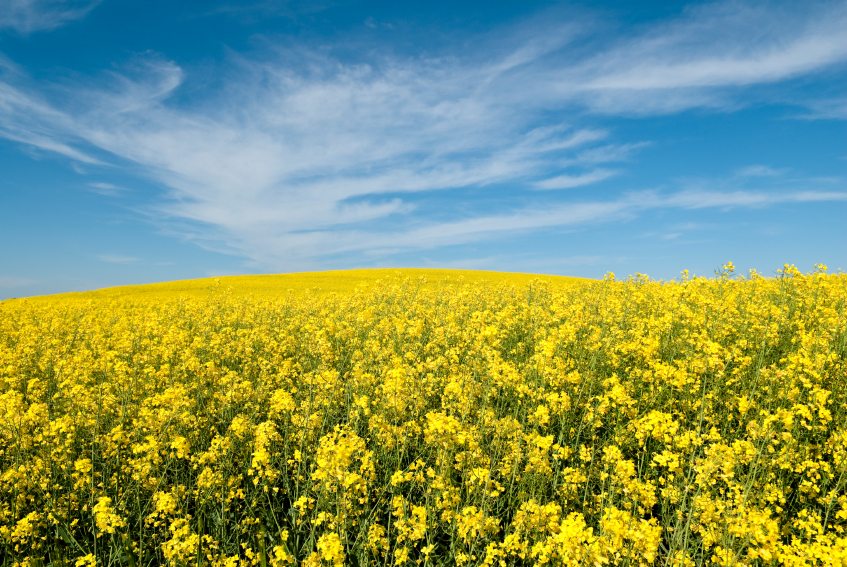 Fertilizer shipments to farmers are still flowing throughout Canada despite recent supply disruptions due to the COVID-19 pandemic, Fertilizer Canada says in a news release.
Movement must continue to allow farmers to position product for the beginning of the planting season in late April and early May and ensure additional quantities are available for replenishment throughout the planting season, the release says.
Fertilizer Canada says it would become concerned though about any restrictive measures which may have unintended consequences on rail, port and truck service, imports or operations at agri-retail. The organization urges governments to ensure the Canadian border remains open for the movement of fertilizer as spring planting nears.
The SVUA is Now a Reality
7 months ago
-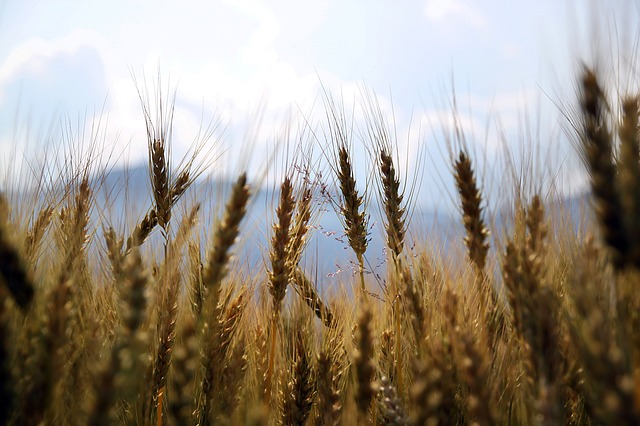 Seed Variety Use Agreement pilot program launches at Prairie Grain Development Committee 2020 meeting.
On Feb. 25, 2020 at the Prairie Grain Development Committee (PGDC) meetings in Winnipeg, the Canadian Plant Technology Agency (CPTA) and the Canadian Seed Trade Association (CSTA) announced two initiatives that will help Canadian crops remain competitive.
CPTA has launched a pilot program to test how the Seed Variety Use Agreement (SVUA) will work in the real world.
To provide transparency on the pilot program and create opportunities for collaboration, CSTA has formed a working group with producer and industry representation. These combined efforts are an opportunity for industry to show leadership and establish how the SVUA will provide value for farmers, industry and the agriculture sector at large. The grain industry broadly agrees that seed value creation is important for Canadian crops to remain competitive globally, and that industry must show leadership.
The seed industry has been working hard to determine the next steps after hearing feedback during the value creation consultations. The pilot program and working group are the best approach to get the information required on how the SVUA will work, giving farmers more confidence and providing an opportunity to address concerns. The principles created by producer groups are also a key guideline to keep these efforts on track.
"It has been a 12-year journey to get to this point on value creation, and I'm thrilled that we are taking the next steps to make the Seed Variety Use Agreement a reality," said Todd Hyra, western business manager for SeCan. "I'm excited about the opportunity the pilot program offers to provide evidence of value, transparency and choice for all."
CPTA's pilot program will introduce an SVUA system for a limited number of seed varieties sold for planting beginning in spring 2020. Limagrain Cereals Research Canada's first registered wheat varieties — CS Accelerate and CS Daybreak sold by Canterra Seeds — will be included, as well as a soon-to-be-announced soybean variety from SeCan.
"The pilot program is good news for our industry, and we are supportive of the process. We look forward to testing and evaluating the system," said Chris Churko, CEO of FP Genetics and chair of the CPTA.
CSTA's SVUA working group will bring together producers and industry for updates on the pilot program and act as a forum to provide advice and collaborate.
"It's important to continue the conversation with producers. We look forward to offering new varieties to participating farmers and hearing their feedback," added Dave Hansen, president and CEO of Canterra Seeds.
One of the confirmed participants in the working group is Kevin Runnalls of Canadian Seed Growers' Association, who said, "This is an excellent way for our association to give feedback and help measure the success of the pilot program."
Visit seedvaluecreation.ca for further details.
Federal Government Gives Money to Create Sustainability Initiative
7 months ago
-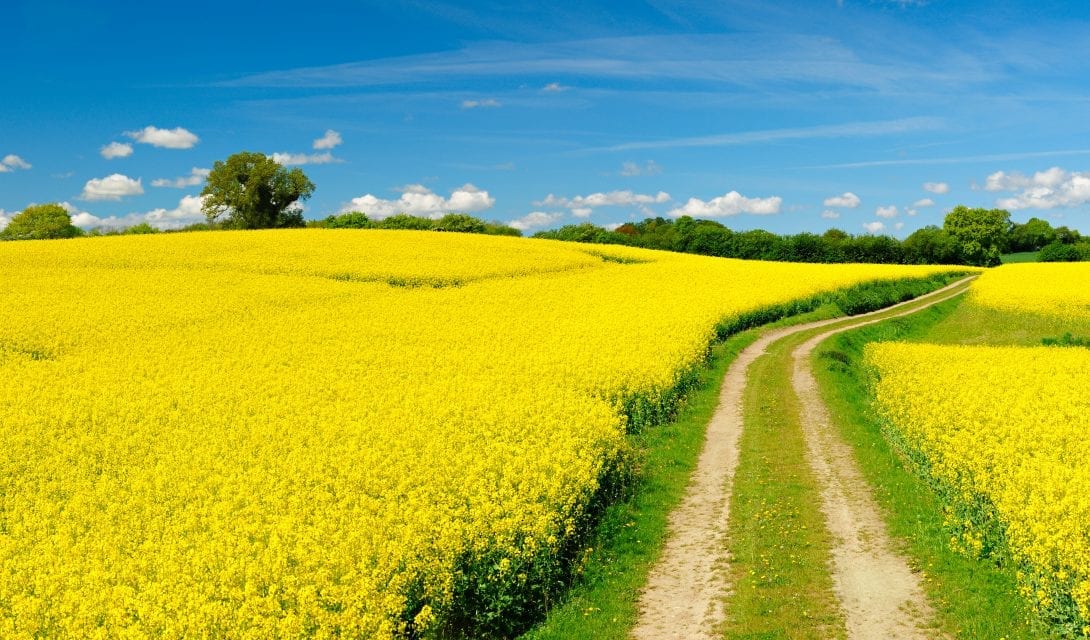 The Canadian government will give the Canadian Federation of Agriculture (CFA) $560,000 to develop the Canadian Agri-Food Sustainability Initiative (CASI), Marie-Claude Bibeau, minister of agriculture and agri-food, announced in a speech at CFA's annual general meeting on Feb. 25.
"More and more, customers of Canada's high-quality food want to know that their food was produced ethically, with a minimized impact on the environment," Bibeau says in a release. "This new initiative is an important tool to tell our story and build consumers' trust for our producers."
The new initiative will provide Canadian farmers and processors with an online national platform to proactively meet the growing demand for proof of sustainability from customers. It will also serve as a hub to benchmark and track the sustainability of the Canadian agri-food industry compared to international standards.
"The goal is to provide farmers with an efficient avenue to connect with clients who recognize their hard work in sustainability. CASI will also aim to connect farmers to programs that serve as criteria to receive environmental funding," Mary Robinson, CFA president, says in a release.
The end goal of the project is for Canadian food producers to be able to label claims about the safety and quality of their food products.