Help Wanted: Studies Warn Of The Growing Shortage Of Skilled Labour In Agriculture
11 months ago
-
Labour shortages are not new in agriculture. In the early 20thcentury, "harvest trains" travelled from east to west providing farm hands on threshing crews. Back then, you just needed a strong back and a willingness to work from dawn to dusk. Times have changed and a new labour shortage is looming, but now it isn't a strong back that is needed, it's a good understanding of technology.
A large-scale survey of the farming sector called Agriculture 2029: An Update on How Labour Challenges Will Shape the Future of Agricultureby the Canadian Agricultural Human Resources Council (CAHRC) determined the current 1,100 unfilled positions in grains and oilseeds cost Canadian farmers $594 million in lost sales or 2.6 per cent of all sales. "This is the largest loss of sales as a result of labour shortages in all of agriculture," reports Debra Hauer of CAHRC. There were $2.9 billion in losses in agricultural sales across all sectors of agriculture, she adds, which is double that of 2014. "The reason the number is so high in grain and oilseeds is due to increased productivity and mechanization."
While it is true more crops can be grown with fewer people to do the work thanks to larger equipment, technological advances, and the efficient use of herbicides, someone still needs to drive the combine, and it is helpful for another person to be there with a truck to empty the hopper. Smaller families and young people unable or unwilling to take over the farm, as well as the desire of the baby boom generation of farmers to retire, could mean a future with fewer people raised into the industry to do the work.
It isn't easy to pluck someone from the city and give them a job driving the combine or operating the seeder, as modern equipment can look like the cockpit of an airliner requiring knowledge or training. In addition, wages can no longer be a minimum with an offer of room and board or a cot in the barn loft. In order to attract someone from the city to settle in a small town to work in the fields, growers need to pay competitive wages and, if possible, offer benefits.
"Our grain farms are growing, and you end up with a business you cannot run by yourself," says Humphrey Banack, a grain grower from Camrose and a member of the CAHRC board of directors. "From a seed growers' perspective, you have to maintain quality and you need someone working for you who understands the importance of maintaining that quality. How can you expand your seed growing acres if you can't find help to manage the expansion?"
Also aware of the labour shortages and how agriculture will be affected is the Royal Bank of Canada (RBC). The bank recently published Farmer 4.0, a comprehensive examination of the issue and an identification of how the industry needs to change to meet its future needs.
"Over the last two decades, agriculture has outpaced the rest of the economy with annual 5.5 per cent productivity gains, even as the sector has lost about one-third of its workforce," explains Andrew Schrumm, senior research manager with RBC.
"In recent years, however, these gains have slowed to the national average. Looking to 2030, if we continue a downward slide, agriculture could drop to a 1.8 per cent productivity gain year over year. With these loses, compounded by mounting labour shortages, Canada could leave $11 billion in potential GDP on the table." He adds that agriculture has been a standout over the years in learning how to use technology to replace people, but it is now clear the technology needs people to maintain and use it. What happens when the 37 per cent of farmers who have been using the technology and are eligible to retire at the end of 2020 leave the industry? Who will be trained and ready to take their places?
All the research points to a need to encourage young people to consider a career in agriculture. To do that, the industry must convince students interested in STEM (Science, Technology, Engineering and Mathematics) that agriculture offers satisfying and challenging careers. Across Canada, agricultural degree and college programs try to attract young people raised in cities to their programs because there are no longer enough rural youth to fill the classes.
"We have three generations working on our farm and each has a different perspective on our farm," Banack explains. "Generations starting school today can expect to have three careers, not three jobs. So how do we change our recruitment process to attract people to agriculture who want a career? When I started farming, I just wanted to drive a tractor and now I'm a human resources manager. We need to learn how to recruit. Perhaps we need to study how other industries are recruiting."
Understanding the technology used in a high clearance sprayer isn't the only technology farmers need to master, according to Banack. He says growers need to tap into social media because a lot of job searches now happen that way.
He says if the industry wants to present itself as a viable career option, growers have to be willing to pay fairly. "It's possible we might have to pay an employee more than we pay ourselves," Banack continues. "We have to offer attractive wage packages."
But paying more for help doesn't answer the question of where to find the qualified people to do the work. On-the-job training is always a possibility if a grower can find someone who wants to learn, but it would be more time-efficient to be able to hire someone with the required skills who can step into a combine or sprayer and get to work.
"We'd like to see the federal government create a national skills strategy for agriculture," says Schrumm. "We need to envision a long-term strategy to cultivate skills to attract young people to the industry."
Hauer suggests apprenticeship and co-op programs could help fill the labour shortage. Giving students in agricultural programs opportunities to try their new skills and get paid for it might convince them that a career in agriculture offers fulfillment and a future.
Dale Steele of Steele Ag Insight in Lethbridge says he sees a disconnect between what is needed and getting it done. He has worked with Olds College and University of Alberta and he sees the labour shortage issue as multi-pronged.
"There are fewer farmers and fewer sons and daughters," Steele says. "Enrolment by Canadians in agricultural programs is declining but foreign students are filling the spots. However, most of the foreign students are taking their learned knowledge back to their countries. How do we get non-farm people interested in working in agriculture? This industry leads in automation and technology, which should be attractive."
Steele sees an immediate limitation in teaching the technology skills to fully utilize the computers and data that are part of all modern equipment. He suggests colleges and universities should explore curriculum changes to expose students to the new tools, technologies and digital agricultural platforms that are currently being used by farmers.
"Supply and demand should help solve the issue because high wages should encourage people to check out the skills needed," Steele continues. "But how do we convince urban dwellers to move to underpopulated areas of the country in order to take a job operating a sprayer?"
Back to supply and demand, Steele says if the sprayer is worth $300/hr and it is sitting for lack of an operator, perhaps it makes sense to pay $30/hr to get someone to run it. "Universities and colleges should be training students in the latest technology, but I'm not seeing that."
Schrumm agrees a long-term strategy needs to be put in place to attract young people to the industry. "We need to get away from agricultural stereotypes."
Modern agriculture is vastly different than the style practiced when the harvest trains came west. Anyone working in agriculture today needs to "crunch numbers," according to Schrumm, and that person needs to generate spread sheets to satisfy inspectors who are tracking food from seed to bread. Computer literacy is needed to operate high-tech equipment to manage GPS, precision application, and to manage storage systems to ensure temperature and moisture are maintained.
Hauer believes that agriculture, as always, will adapt, and will determine how to attract employees and will support outside training as needed. "Agricultural producers are extremely innovative," she says. "Adaptation will continue."
However, will the industry adapt quickly enough and be supported by colleges and universities to reduce the predicted labour shortage to a news headline and not a prolonged problem? Steele is concerned the lack of skilled labour for agriculture will become chronic.
"My kids are approaching their college or university years and there are no Canadian universities where they can learn about soils, plants, biology and business along with the basics of GIS, remote sensing and computer science in an agriculture program to prepare for the future," he says. "Imagine if dentistry or medical students didn't have access to the new tools and procedures used in their fields?"
Banack encourages growers to visit the CAHRC website to learn how to manage the labour issue. "We have to recognize there are changes happening and get involved now. The Alberta Federation of Agriculture is involved in labour laws, compensation packages and workers' compensation. If we want to attract people, we have to provide safe workplaces." He adds the CAHRC information can be used by colleges, universities and governments, not just farmers, to minimize labour shortages. Banack suggests a five-year plan could be developed and then acted on.
Schrumm agrees. He believes as farmers continue to evolve into agricultural business people, rather than sticking with the old stereotype of a traditional family farm, potential employees will begin to see agriculture as a technologically challenging career path. But growers will have to pay to get the best people and keep them, which could require, as Banack did, becoming a human resources manager along with being the technology manager, the chief financial officer, and the equipment mechanic.
In reality, farm operations and their managers will continue to be what they have always been — multi-dimensional businesses — but more emphasis will be placed on training employees or recruiting agriculture program graduates and then paying them fairly in order to keep them on the farm.
A Scholarly Approach to Labour Shortage
Most universities and colleges attempt to match their programming to the needs of industry, but Olds College is uniquely positioned to provide the programs that fit with agriculture.
According to James Benkie, the dean of program development for agricultural technology, the college is aware of the growing shortage of skilled labour. "At the very core of what we do, agriculture is still agriculture, but we're doing it in different ways," Benkie says.
He adds today's students need to learn how to adapt to the rapid changes that affect the industry yearly. "We continue to gather information on future needs and translate this feedback into new courses, but we are really preparing students for jobs that may not exist — yet."
Benkie says Olds College is trying to keep up with the labour needs of industry as it recognizes that as farming operations change, the style of decision-making is changing. The use of technology on farms requires someone adept at using technology and systems with the ability to learn and optimize how the changes will affect the farm operation. He says the college will teach the skills that will help students "move through the transitions in technology."
"The value we can bring to an organization, when technology tends to have a short shelf life, is to teach our students to keep learning," Benkie explains. To set students on the right path, the college has created some new credentialing programs — a one-year post-diploma certificate in agricultural technology integration and a two-year diploma in precision agriculture.
With a predicted labour shortage looming, Olds College is one institution that is trying to fill the void by graduating tech-savvy individuals to fill positions that will help growers keep their operations successful.
AFC Amalgamation
1 year ago
-
In October 2019, the membership of the Agriculture and Food Council of Alberta voted to amalgamate with the Alberta Rural Development Network, effective November 1, 2019.
The transition is actively underway, and the amalgamated Alberta Rural Development Network (ARDN) intends to launch the newly created agri-food programming in 2020.
In addition to the amalgamation, the ARDN will be connecting with former members, stakeholders and others interested in advancing the voice and support for entrepreneurs in the food system in Alberta.
Who is ARDN?
The Alberta Rural Development Network (ARDN) is a partnership of nine Albertan colleges and universities, working together to support and enhance rural development. These institutions have combined their expertise, ideas and resources to strengthen Alberta's rural way of life. The value of this network is that it draws on the strengths of diverse organizations, gathers and disseminates information, conducts research, and perhaps most importantly, has deep connections in all regions of the province. The mission of the ARDN is to facilitate, support, and champion rural community development through collaboration, research and service provision and our primary objectives are to:
Providing a resource to help communities develop capacity, identify community needs and follow through on opportunities to build stronger futures in rural Alberta.
Facilitating strategic research on economic, environmental, agriculture/agri-food, and social issues affecting the well being of people in rural communities.
Expanding access to training and education in rural communities.
Providing a proactive source for up-to-date information, knowledge and models of best practice in rural development.
The Future: 
Those interested in taking a leadership role in advocating for and supporting agri-food businesses in Alberta are encouraged to reach out to [email protected].
Source: AFC
Snow On Canola: What To Do?
1 year ago
-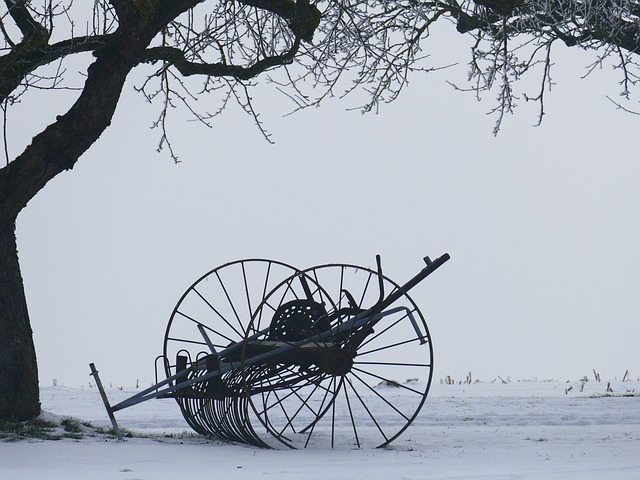 Snow on swathed canola will delay harvest, just like a rain would. In October, when it can be assumed that a return to more seasonal temperatures will occur, waiting it out may be the best option. In most cases, snow on swathed canola will take longer to shake off and dry out than snow on standing canola
Common scenarios growers face with the snow on canola are:
1. Canola is immature when snow falls.
2. Canola is ready to swath when snow falls.
3. Canola left standing for straight combining is hit with snow.
4. Canola in the swath was already dry and has been hit with snow.
Here is a description of each scenario, along with some tips to help with decision making:
1. Canola is immature when snow falls. If frost is light and the forecast shows a return to warmer seasonal temperatures, you may be better off leaving the crop standing so it can mature longer. Cutting too early (before 60% seed colour change on the main stem and before all seeds on side branches are firm to roll) guarantees a yield loss. Canola can usually withstand a light frost, but keep an eye on it for a few days to make sure pods and pedicels remain sound.
Frost (whether snowing or not) locks in green permanently, but snow does not necessarily mean temperatures were low enough to create this permanent green. Rain can turn to snow at temperatures right around 0°C, and canola can usually tolerate temperatures of 0°C or -1°C without any ill effects. Also remember that moisture often reduces frost damage, and snow counts as moisture.
Windrows may provide a little bit of protection from subsequent frosts, especially for pods inside the windrow, but if light frosts are forecast before the weather turns warm again, the more profitable option may be to leave the crop (although this requires some trust in forecasts.)
Another factor is that canola swathed green takes a lot longer to cure than canola swathed at 50-60% seed colour change. Whether growers swath a green crop now or wait a week, combining will likely occur around the same time. And by cutting early, the crop may not meet its yield and quality potential.
Click here for more tips on swath timing and frost.
2. Canola is ready to swath when snow falls. This crop is mature, so frost at this stage will not hurt yield. Heavier frost will however stop the green-clearing enzymes, and green may be locked in permanently. This can't be helped, but because the crop is mature, most seeds will be at a moisture content below where this is a significant risk. Start swathing as soon as you can. Moisture from falling snow would be just like a light rain, which can keep mature pods from shattering while swathing. If snow is heavy but warm conditions will follow soon, it may be wise to delay the swathing until conditions warm up. Otherwise snow trapped in the swath may take longer to melt away than it would if you left it standing through the snowfall period.
3. Canola left standing for straight combining is hit with snow. Frost can actually help desiccate a fully mature canola crop and any weed patches present, prepping canola for straight combining. Frozen pods may show a greater tendency to shatter, so be prepared to straight combine on even shorter notice to limit shattering losses.
Should you swath? If (and only if) frost hits before a standing crop is fully matured, swathing may give the crop time to cure and rescue more yield in the process. But if the crop is mature and will be ready to harvest as soon as it dries, swathing is not recommended. This will not be an easy crop to swath, potentially resulting in a poorly laid down windrow. The material will also be light and fluffy making it very prone to blowing. These flattened crops won't be easy to straight combine either, but adding in another operation could only amplify the frustration.
Straight combining tips for canola flattened by snow: Mature canola fields flattened by snow are unlikely to spring back. If they're still flat, they'll be staying flat. There is no easy way to harvest this crop, but these tips may help:
Test a few angles when cutting into the field. Swathing at a 45° angle to the lay of the crop may make it easier — somewhat — to move up and down the field. Nobody wants to cut a field only in one direction.
Consider lifters on the cutterbar. This helps keep the header low without digging in and helps lift crop off the ground so you're cutting near the bottom of the stem, not half way up.
4. Canola in the swath was already dry and has been hit with snow. This can be treated similar to a rain event. With warm and dry days, that swath will dry down and can be combined as usual. The concern for many is whether a return to seasonal weather will occur, or if winter is here to stay. We have to assume that in mid-October, there is good weather still to come. Attempting to pick up a swath with snow on it comes with challenges. First of all, with cooler temperatures, a plan for drying must be in place as the air won't have the capacity to dry with natural air drying (NAD). The combine operation itself may not even be possible. If temperatures aren't cold enough, the snow trapped in the swath will melt as it heats up inside the combine, creating issues like iced up sieves and a gunky mess in the grain tank. The goal for combining with snow is to have the majority of the snow blow out the back of the machine, which means temperatures need to be sufficiently cold.
Source: Canola Watch
Rain Delays Harvest. What To Do?
1 year ago
-
Harvest delays due to soggy soils, frequent rains and even mist have canola growers wondering about risk to the crop and what, if anything, they can do reduce these risks. Really, the only approach is to wait out the weather. When fields are able to support the swather, decide then whether the staging suits swathing or straight combining.
Questions that arise with long rain delays:
What is the "point of no return" for swath timing? If swathing is delayed two weeks past the ideal stage, the crop is probably better left for straight combining. With canola plants that ripe, the risk of shattering loss rises by handling it twice — swathing AND combining — versus just combining. If a field beyond 80% seed colour change must be swathed, cut in moist conditions to limit shattering as much as possible (unless a pod-shatter tolerant variety is used).
Will canola seeds sprout with all the rain? Canola seeds are much less likely than cereal seeds to sprout while in standing crop or windrows. It won't germinate unless seed moisture drops down to around 10% moisture, then gets wet again. However, continuous wet weather in this situation can lead to canola seed sprouting. Growers can't do much to avoid sprouting. Combining early is not an option — given the storage risk. In grading, sprouted seed is categorized as "damaged" seed. No.1 canola can have a maximum 5% damaged seed. No.2 can have up to 12% damaged seed. No.3 can have up to 25% damaged. Read more.
Does swathing or leaving crop standing make a difference when it comes to late-season disease spread? At the late swathing stage, all or most seeds will have reached full size and it's just a matter of dry down. Swathing or standing shouldn't make a difference in the case of sclerotinia stem rot, blackleg or clubroot. One exception could be alternaria black spot, which could benefit from earlier swathing. In general, swathing can be the better choice if pod integrity is at risk, but if pod integrity is already compromised swathing adds another handling step that could increase shatter loss. Read more.
How much does cool, wet weather extend the curing time? Under cool, wet weather, moisture loss in the seed will be less than one percentage point per day, and seed may even gain moisture with rain. On an average early fall day, moisture loss may be one to two percentage points per day. In areas with cool nights (e.g. foothills, Parkland transition zones) and later in September, more typical dry down would be one to 1.5 percentage points per day. Under warm to hot and windy conditions, moisture loss can be as high as 2 to 3 points per day. Hot dry weather can cause canola to cure so fast that it locks in green.
Should I use a harvest aid in wet conditions when curing conditions are slow? And which one? Canola left for straight combining can benefit from a harvest aid if dry down is slow and green stems delay the harvest of what are already ripe seeds. But plenty of canola is straight combined without use of these pre-harvest herbicides. Frost can help with stem dry down of standing crop. In terms of which product to choose, note that warm, sunny conditions tend to improve results from herbicides. With any of them, apply when the canola is sufficiently ripe to limit green seed (check label) and the forecast is conducive to herbicide efficacy. This article has specifics on timing for each.
Do I still have to wait for 60% seed colour change once harvest weather improves? If not turning, give seeds in all parts of the plants the "firm to roll" test. By mid to late September, if all seeds are firm to roll, swath no matter the actual seed colour change. Read more.
What do I do about ruts? Swathing or combining in soft soil conditions will leave ruts. Some fields will also have ruts from spraying fungicide at flowering. We know that tillage will spread clubroot as well as weed seeds and verticillium, but ruts can create headaches for combining, fall spraying and seeding next spring. Working wet fields can also cause compaction. Duals on a combine can reduce rut depth. Harrowing can be enough to smooth most ruts. If using tillage to take care of deep ruts, do fields at risk of clubroot last and be strategic with tillage in these fields. Stick to ruts only and leave the rest of the field, if possible.
Source: Canola Watch
DMA-FCC Mental Health Awareness Program Now Accepting Applications
1 year ago
-
Year two of the rural mental health training program presented by the Do More Agriculture Foundation (DMA) and Farm Credit Canada (FCC) has officially launched and is accepting applications.
The training and workshops are aimed at developing community members who will be trained to identify mental health concerns and provide initial support to producers coping with difficult or unfortunate circumstances.  The program will be offered at no cost to participants.
"The training is aimed at raising mental health awareness and equipping participants with basic skills to provide assistance when help is not immediately available," said Adelle Stewart, Executive Director of Do More Ag.
In addition to the funding provided by FCC, the program relies on "Community Leaders" to apply on behalf of their community to bring the training to their rural area.  They work directly with DMA and the facilitators to organize and market the training.
 "Community Leaders who apply to bring in and help organize the trainings are truly the cornerstone of the program" said Stewart.
The fund is open to all rural agriculture communities across Canada. Interested individuals can apply online at https://www.domore.ag/how-to-do-more from September 23, to October 10, 2019.
Source: Do More Ag
Storage Risks: Canola Binned Hot
1 year ago
-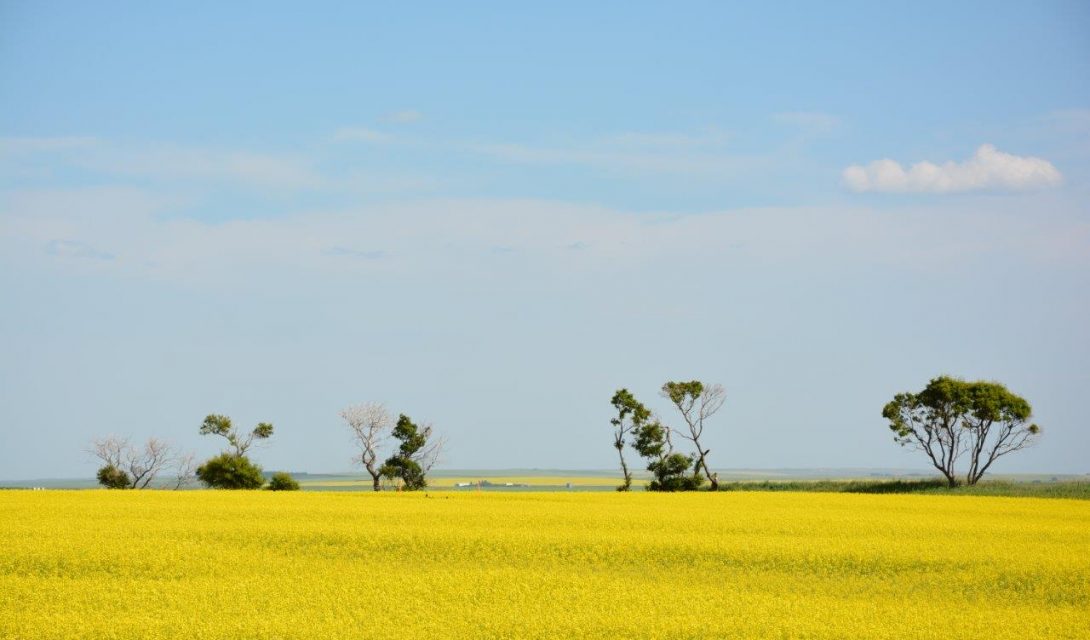 With a couple of surprisingly hot days, canola harvested in those conditions may have gone into the bin at a high-risk temperature.
Canola storage experts recommend that hot canola be put on aeration for cooling – even if it's dry. That's because air currents within the bin can concentrate moisture at the bottom of the central core — creating a possible start point for heating.
Aeration will even out the temperature and moisture throughout the bin, preventing hot spots from occurring.
The risk is higher with larger bins. Larger bins generally have less surface area relative to the volume, meaning natural cooling takes longer. The core will hold that heat longer if not aerated. Larger bins also take more loads to fill them, so there is a greater chance a load or two might be over 8% moisture. These spots would not necessarily be safe if temperatures are over 25°C.
ON/OFF OR ALWAYS ON?
When using aeration to COOL canola that is VERY DRY, fans can be shut off during the day on days when the air temp is more than 5°C warmer than the grain. If the air temp is close to or cooler than the grain temperature, keep the fans on. Having airflow is better than no airflow when it comes to preventing microbial action.
If the grain is NOT DRY, continuous fan operation is always recommended.
If canola was already aerated to cool it and remove respired moisture immediately after binning and if that canola is now dry, farmers can turn on fans during cool days or at night to achieve further cooling heading into fall and winter.
Source: Canola Watch
Cereals Canada Supports WTO Action to Protect Agricultural Trade
1 year ago
-
Cereals Canada supports formal World Trade Organization (WTO) dispute resolution case against China for their restrictions on Canadian canola exports.  Cereals Canada renews the call for the Canadian Government to bring a similar dispute resolution action against the protectionist mandatory country of origin labelling in Italy.
Cereals Canada calls on the Government of Canada to immediately take similar action in response to the protectionist mandatory country of origin labelling regulations in Italy.  The durum value chain has been calling for WTO action to resolve Italian mCOOL for the past two years.
"Italy was once the largest market for Canadian durum, the wheat used to make pasta.  Since mCOOL has been brought in Canadian farmers have lost sixty percent of this market. We urge the Government of Canada to stand up against and use all available tools to challenge the Italian regulations that effectively discriminate against Canadian products."
Dahl further noted that "the loss of the Italian durum market has happened after the agricultural provisions of the Comprehensive Economic Trade Agreement with Europe came into effect."
Cereals Canada is calling for a much more public and assertive response from the Government of Canada to the harm being done to Canadian farmers and exporters by the Italian regulations.
"We need to do more than sign trade agreements, we need to place a priority on making sure trade agreements actually work, stated Dahl."
"Failure to challenge the Italian regulations will encourage other countries with trade protectionist goals to utilize similar means to block Canadian exports. The time to challenge these non-tariff barriers is now, before further proliferation of this protectionist tool," concluded Dahl.
Source: Cereals Canada
Frost Hits Canola. What Do You Do?
1 year ago
-
Default to waiting. Don't make a snap decision to swath. Before taking any harvest action, start with this sequence:
—Check standing canola the morning after a frost but wait at least 4-6 hours before making a harvest decision. This will allow the full extent of frost damage to become evident. The crop may look undamaged that morning but by the afternoon wilting, desiccation and pod splitting may begin. This crop may need to be swathed to preserve yield, but keep in mind that high green counts are likely.
—Cold temperatures do not automatically mean frost damage. If no damage is evident after the first day and you decide to leave the crop, scout again after 2 to 3 days to reassess.
—If most or all seed is mature and you planned to swath the day after a frost anyway, then don't bother waiting 4-6 hours. Just start swathing.
RESPONSES FOR HEAVY AND LIGHT FROST
Heavy frost… below -2°C: Assess the damage in early afternoon. Check pods for a white, wilted appearance. Pod shatter and pod drop could begin within a day, especially with warm sunny afternoons. If pods are desiccating rapidly, swathing right away will preserve as much yield as possible. Note that even with a heavy frost, canola fields can sometimes make it through with very little damage, but keep watching. Frost in excess of -5°C is usually lethal for seeds with high moisture (especially 40% or more). At such low temperatures, ice crystals physically disrupt structures such as membranes and enzymes. Pods of immature canola crops frozen at lethal temperatures have been observed to turn black, whereas mild frost turns pods white or white-speckled. These seeds usually shrivel up and are lost before or during harvest.
Light frost… above -2°C: Hold off swathing. Check in the afternoon for wilting to make sure frost damage was not heavier than expected. You may see some speckling on the stem and pods, but this is of little concern as long as the plant is still alive. If no wilting, leave the crop standing and check daily. If the majority of the seeds remain green and immature, delay swathing to allow for further seed maturity. If the pods are severely damaged and are beginning to desiccate, swath during periods of dew or high humidity to reduce the amount of pod shelling and pod drop.
OTHER QUESTIONS AND CONSIDERATIONS
What does frost do to canola quality? A killing frost will reduce quality, but that can't be helped — whether you swath today or wait. Immature seeds (moisture content higher than 20%) will be damaged. Seeds with less than 20% moisture will normally escape damage. Green seed is the major downgrade that results from frost.
At what seed moisture level is frost no longer a risk for green content or pod integrity? 20% or less.
What if farmers had planned to apply a pre-harvest aid for straight combining? For glyphosate and Heat especially, they should likely wait until after a few warmer nights (lows of 5°C or higher) to get weeds and crop growing again to improve uptake and efficacy. The frost may also serve to provide a dry-down benefit similar to the spray.
Why does green seed lock in with frost? The majority of the canola green seed problems in Western Canada are usually the result of frost. Even a light frost can fix the green colour by damaging the enzymes that clear the chlorophyll in higher moisture seed, preventing additional clearing regardless of how favourable weather conditions may become. A killing frost also causes rapid dehydration of seed and plant tissue, which may be just as important for reducing the ability of these enzymes to function properly. The seed enzymes that clear chlorophyll work rapidly at high temperatures but slowly at low temperatures. Read more.
How does low plant population increase frost risk? With fewer plants per square foot, the plants are bigger with more branches. Seeds in side branches take longer to mature, which means lower plant populations are at higher risk of losing yield and quality to frost. The wide range of seed maturity within the same plants also makes decisions on swath timing more difficult because seed colour change on the main stem may not be a good indicator of overall seed maturity across the plant.
If canola is ready to swath, should I just keep swathing even if it's the morning after a frost? Yes.

Does frost hurt already swathed canola? It can. A heavy frost will lock in high green counts unless the crop has dried down to a seed moisture of 20 percent or less. Canola deep in a swath may be somewhat protected from the lowest temperatures, but thermometer readings in the canopies of standing canola versus the middle of swaths suggest this blanketing effect is minimal.
Frost is in the forecast. Should I swath now? In most cases, waiting is probably the better option but the decision depends on (at least) two things: (1) How far advanced is the crop? (2) How cold will it get? Read this article for suggestions based on four scenarios.
Frost hits canola left standing for straight combining. Do I change plans? Frost provides some natural desiccation that may help dry weeds and green stems in fields left for straight combining. Some growers actually wait for frost before combining, using it as a tool to aid in crop dry down — but waiting for frost may not be advised if the field is ready and no frost is forecast. After a frost, do watch for pod shatter. Straight combining may be best performed shortly after a frost if pod shatter seems likely. Urgency may not be as high for varieties with pod shatter tolerance. Read more.
Source: Canola Watch
Government of Canada Investing in Alberta's Agriculture Sector
1 year ago
-
Bolstering innovation in Western Canada's agriculture sector promotes enhanced production and global competitiveness.
The Honourable Navdeep Bains, Minister of Innovation, Science and Economic Development and Minister responsible for Western Economic Diversification Canada (WD), announced over $1.9 million in Regional Innovation Ecosystems (RIE) funding towards Olds College to bolster Alberta's agriculture industry.
An investment of $1,931,843 will support Phase Two of the Olds College Smart Farm (OCSF), a living lab for the development, testing, validation, and scale-up of agricultural technologies. Federal funding will help OCSF buy and install agricultural equipment and advanced sensor technologies, as well as recruit agricultural and technical specialists to direct Smart Farm activities and use of data. The equipment and technologies will generate information and data to benefit farm operations, support research, and provide high tech, hands-on learning for faculty and students. The investment in the Olds College Smart Farm is anticipated to create 20 jobs, generate $2.5 million in business research and development (BERD), and assist agriculture companies to achieve $90 million in revenue growth and $27 million in export sales growth.
Olds College is also receiving $10,000 to host the 2019 AgSmartevent, which brings together technology providers with farmers, students, and academics to learn more about how technology and data applications increase productivity and profits, while reducing environmental impact. AgSmart takes place from August 13-14.
The RIE program stream builds on the Innovation and Skills Plan, our path forward to help make Canada a world-leading centre for innovation that creates well-paying jobs and grows the middle class.
Quick Facts
Phase One of the Olds College Smart Farm launched in 2018, which created 110 acres of farm land to be used by industry, students, and researchers to develop new "smart connected" technologies for crop farming. The first phase of the OCSF attracted over

$1 million

in cash contributions from 14 industry partners with multiple projects being developed in its first four months.
AgSmart, which is hosted at

Olds

College, will feature education workshops, hands on equipment displays, in-field demonstrations, and a trade show profiling cutting-edge commercialized products that are transforming the agriculture industry in

Alberta

and world-wide.
Canada's Ag Sector Loses $2.9 Billion Due to Labour Shortages
1 year ago
-
With the strong demand for Canadian food products around the world, agriculture is poised for growth. However, workforce challenges affect the sector's ability to meet production goals, as well as their contribution to the national economy.
The Labour Market Forecast to 2029 for the agricultural sector was released June 25 by the Canadian Agricultural Human Resource Council (CAHRC). The data indicated that farmers across Canada's agriculture sector reported $2.9 billion in lost sales because of unfilled vacancies – an increase from $1.5 billion in 2014. Forty-six per cent of farmers who reported vacancies delayed or cancelled expansion plans and many reported extreme stress for themselves and their workers. Nearly 90% of producers with unfilled jobs identified excessive stress and hours as a result of not being able to find the workers they required.
However, there are signs of improvement over the last four years. Most noteworthy is that total job vacancies in agriculture have declined to 16,500 from 26,400, largely as a result of the adoption of technology, and an increase in the number of international workers who fill jobs where no Canadians can be found. Yet, vacancy rates in agriculture are among the highest of any sector in Canada at 5.4% (compared to the national average of just under 2.9%), they have decreased from the 2014 rate of 7%.
"Labour shortages in Canadian agriculture can only be addressed by taking decisive action," states Portia MacDonald-Dewhirst, Executive Director of CAHRC. "By working together, we can find meaningful, creative solutions to increase the supply of labour and improve the skills of the sector's workforce for the continued success and growth of agriculture across Canada."
To address the labour issues identified in the research, CAHRC has developed agriculture-specific human resource (HR) tools designed to support modern farm operations to manage their workforce. CAHRC also offers Agri Skills, online and in-person training programs, and the Agri HR Toolkit – an online resource guide and templates to address the HR needs of any business. For agricultural organizations there are customized labour issues briefings that apply the new research to specific commodities and provinces, to explore the labour implications within their specific area. For more information on these and other CAHRC offerings visit www.cahrc-ccrha.ca.
The research provides clarity for agricultural employees, employers, educators and policymakers about the state of the labour market and ways to minimize shortages. A series of 22 reports with labour market forecasts for each province and major agricultural commodity will be released in the coming weeks. The agricultural labour market research was validated through industry consultations conducted Canada-wide involving 1,900 farm business owners, employees and stakeholder organizations.
The labour market forecast research was funded in part by the Government of Canada's Sectoral Initiatives Program.
Source: The Canadian Agricultural Human Resource Council