Flea Beetles: Why Do They Seem Worse?
16 hours ago
-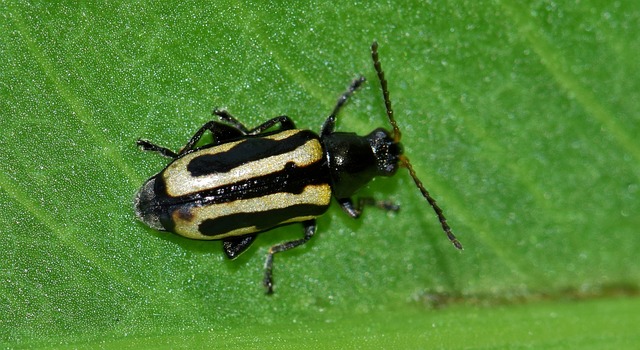 Calls to our agronomists, insecticide sales at retailers and Twitter comments all point to a worse-than-usual flea beetle situation this year. The simplest reason seems the most logical: Warm and dry weather favours flea beetle emergence and activity. Warm temperatures increase flea beetle metabolism, which likely means more feeding per beetle. The same dry weather slows crop growth, leaving plants at a vulnerable small size for longer. Seedling feeding points also desiccate rapidly with warm and dry.
Very active flea beetles + slow-growing crop = lots of crops under heavier-than-usual flea beetle pressure.
This does not mean 'spray sooner' but pay close attention to the 25% defoliation action threshold. Damage can advance very quickly with dry and warm growing conditions AND with a large number of beetles active in the fields. So be prepared for 'action'.
To dig deeper, we asked entomologists across the Prairies to help us answer a few questions:
Are there more flea beetles this year? They can't say for sure. They may have some idea once sticky trap results from research studies are evaluated.
What risk factors can make flea beetles worse in a particular field? While canola seeded in canola stubble may be worse in some observations this year, Manitoba Agriculture entomologist John Gavloski is not aware of any research showing that rotation increases or decreases flea beetle risk. he says research has demonstrated lower flea beetle damage in canola in no-till fields compared to conventionally-tilled fields (Dosdall et al. 1999.  Crop Protection 18: 217-224; Milbrath et al. 1995. The Canadian Entomologist 127: 289-293).
Is headland spraying a practical option? Headland spraying can be a practical option, providing there is a clear edge effect with the flea beetles in the field.
What insecticides are registered for foliar application for flea beetles? Foliar insecticides registered for flea beetles in canola are list on page 607 of the Manitoba and Saskatchewan Guides to Crop Protection. Note that Lorsban is not registered for flea beetles in canola. To Keep It Clean for export, it is important to always follow the instructions on product labels.
FURTHER CONSIDERATIONS:
Avoid going with the flow. Even if it seems everyone is spraying, it may not be the right decision for all fields. In areas where lots of spraying seems to be happening, two of our Saskatchewan agronomists checked their own canola fields and found minimal feeding. They're not spraying. Check all fields. Know the thresholds. The 'better safe than sorry' approach may be a waste of time and money and unnecessarily threatens all the beneficial insects in a field. In some cases, you may also find that a headlands spray is enough. Flea beetles tend to be patchy and often worse at field edges.
If you plan to reseed, DON'T spray insecticide for flea beetles. By the time the next crop emerges, the flea beetles may have moved on to other more established crops nearby, and the reseeded crop will have some protection from its seed treatment.You may however want to spray herbicide to take out the old crop. That will allow for uptake of herbicide before the seeding step covers the small seedlings with a layer of dust.
Source: Canola Watch
WEED CONTROL STRATEGIES FOR EACH HT SYSTEM
2 weeks ago
-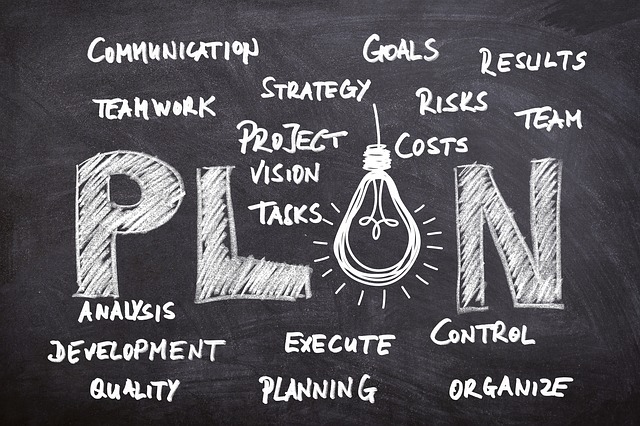 Here are strategies to improve weed control results for each herbicide-tolerant (HT) system.
Falco
This is the Group-2 sulfonyl-urea-resistance system from Cibus. The partner herbicide, called Draft, controls a wide variety of broadleaf weeds. Application can occur from the 2- to 5-leaf stage and a grassy-weed herbicide may be used from the 3- to 5-leaf stage.
Clearfield
Group 2 products for the Clearfield system perform well with coarse sprays. Treat crops during warm weather when weeds are actively growing and soil moisture is adequate for rapid growth. Under cool or dry conditions, control of some weeds may be severely reduced and the risk of crop injury increases. Do not spray Group 2s if temperatures of 5°C or lower are forecast within 3 days of application.
Crop staging: The application window is 2- to 7-leaf stage of the crop for Ares, and 2- to 6-leaf stage for other IMI products. Growers have various product choices, with several different tank mix partners. Ares, Odyssey Ultra or Tensile can be applied only once per season (no split applications) and cannot be followed by a related product. A grower cannot apply Ares and then come back with Odyssey Ultra, for example. However, Ares with imazapyr has some flushing weed control from residual soil activity.
If thistles are a target: Ares may be mixed with Lontrel 360 at 84 mL/acre. Odyssey may be mixed with 360 g/L clopyralid formulations at 170 to 227 mL/acre, Pyralid at 204 to 272 mL/acre, or Lontrel XC at 102 to 137 mL/acre. Tensile is a co-pack of Solo and the dry Lontrel formulation at an equivalent of 85 mL/acre of a 360 g/L clopyralid formulation.
Liberty Link
As a contact herbicide, Liberty is recommended to be applied as medium to slightly coarse droplets (approximately 200 – 350 microns) and needs water volumes of at least 10 gallons per acre to maintain efficacy at that spray quality. Liberty works best in bright sunshine when temperatures are hot and weeds are actively growing.
Most control issues for Liberty and other herbicides that rely heavily on contact activity are related to poor coverage from insufficient water carrier volumes, combined with a coarse or very course spray pattern and/or late stage at application.
Crop staging: The application window for Liberty is from emergence to early bolting. Set the rate based on weed species and pressure. Label changes for Liberty 150SN now allow for up to three applications. Allowed rates are 1.35 L/ac. or 1.62 L/ac. for each application.
Liberty may be tank mixed with clethodim for additional control of grassy weeds or Facet for enhance cleaver control.The mixing order is unique when tank mixing clethodim with Liberty. Add the surfactant first, then Liberty, then clethodim. This is one of the only times when surfactant goes in the tank first. This tank mix goes into solution easily and excessive agitation is not recommended or required. Click herefor more on pesticide mixing rules.
Thistles. Clopyralid-based herbicides (Lontrel brands, Pyralid, MPower Clobber) cannot be tank mixed with glufosinate-based herbicides (Liberty 150SN, MPower Vigor). If using Clopyralid for thistle control in Liberty Link canola, it should have its own separate application according to label rates and staging, either before the glufosinate application or after the thistles recover following the glufosinate application. For acceptable control, Canada thistle should have ample leaf area in a living condition for contact and uptake. For this reason, if thistles are the major problem weed, clopyralid should perhaps go before the glufosinate.
Roundup Ready
Glyphosate is suited to low drift (coarse droplet) sprays, but at low water volumes coarse sprays may not provide enough droplets per square inch. A combination of coarse spray and 5 gal./ac. (20 L/ac.) water volume is best to make sure you get droplets on even the smallest weeds. Larger droplets from higher water volumes also reduce the drift risk.
Key steps to get the most out of glyphosate:
—Sunny and warm are optimum conditions for top performance. This includes warm temperatures through the night.
—Weeds should be actively growing. Plant growth stops below 5°C. Delay applications for at least 24 hours, preferably 48 hours, after temperatures near 0°C to allow plants to recover and begin growing again.
—Use water volumes of 5-10 gal./ac. when water quality is good. Water volumes at the lower end of the range are recommended with hard water. Add ammonium sulphate to the water at 2.4 L/acre of the 490 g/L forms (or appropriate conversion to get 1.2 kg/acre of active). Find another water source for spraying glyphosate if hardness exceeds 40 grains/US gallon total hardness (700 ppm CaCO3 equivalent). See the Saskatchewan Agriculture factsheet on spray water quality.
—Smaller weeds are easier to control. Growers want to make every effort to control species such as buckwheat and winter annual weeds at the 1-3 leaf stage.
—Avoid travel speeds during spraying that will create large amounts of dust. Clark Brenzil, provincial specialist in weed management with Saskatchewan Ministry of Agriculture, says that if dusty conditions cannot be avoided, spray perpendicular to the wind beginning from the downwind end of the field to the upwind end to minimize the dust deposition on unsprayed leaves. Front-mounted booms will also help this to some degree.
Staging and rates – standard trait. The window for glyphosate on standard Roundup Ready canola is from emergence to the 6-leaf stage of the canola crop. Applying after the 6-leaf stage or above label rates is known to cause yield loss. Maximum use rates are 270 grams of acid equivalant (ae) per acre on one application or two applications of 180 g ae/ac. each. When going after thistles, buckwheat, and large dandelions, a tank mix of glyphosate and Lontrel 360 (co-packaged as Eclipse) at the 112 ml/acre rate can be applied after the 2-leaf stage.St
Staging and rates – TruFlex. TruFlex expands the in-crop spray window to first flower. That is 10 to 14 days past the 6-leaf stage cut off for the standard Roundup Ready system. TruFlex also allows for higher rates. Approved in-crop rates for Roundup WeatherMAX are 1.33 L/ac for a single application or 0.67 L/ac for two applications, up from 0.5 L/ac for a single or 0.33 L/ac for two applications in standard Roundup Ready canola. Bayer says that being able to apply Roundup WeatherMAX herbicide in-crop at these rates allows for the control of 24 additional weed species compared to the standard Roundup Ready canola system. This weeds list includes yellow foxtail, biennial wormwood and common milkweed.
For the final word on herbicide rates and timing, check the product label and consult the guide to crop protection for your province: Alberta Saskatchewan Manitoba
Source: Canola Watch
WEED BMPS: SPRAY EARLY
2 weeks ago
-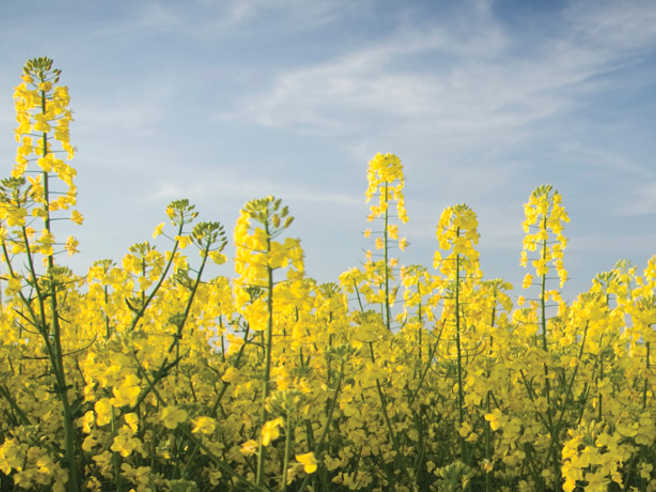 Control weeds early. A combination of pre-seed weed control and one in-crop application before the 4-leaf stage of the crop is often enough to eliminate yield loss from weed competition. Canola that gets off to a good start with weed competition reduced early in the season rarely sees an economic benefit to a second in-crop application of herbicide. This been demonstrated in various studies. Clarence Swanton at the University of Guelph has a soybean study that may add to this burden of proof. The study, published in "Weed Research" in 2016, found that light reflected from neighbouring weeds will induce a soybean plant's 'shade avoidance response', which leads to increased variability in yields. In short, the soybean crop — as soon as it 'sees' the weeds – will alter its growing pattern, putting less energy into roots and more energy into a taller stem. Swanton says, "I do think that this response could apply to canola but needs to be tested."
Use rotation crops to manage difficult canola-competing weeds. Weed control options available in cereals and other crops can target weeds that are harder to manage — cleavers and volunteer canola, for example — in canola. Canola crops have limited pre-seed options, especially for grassy weeds. Repeated use of glyphosate on wild oats, for example, will increase the risk of selecting for Group-9 resistant wild oats. (Wild oats are already resistant to Groups 1, 2, 8 and 15, and a growing number are resistant to all four.) One benefit of crop rotation, when it comes to integrated weed management, is that various crops allow for different pre-seed and in-crop herbicide groups. Crop rotation to perennial and winter crops enhances the benefit by increasing season-long crop competition with weeds, especially in the fall and spring when annually-cropped land is often open.
IWM reduces the risk of herbicide-resistant weeds. Principles of integrated weed management (IWM) will reduce the development and build up of herbicide-resistant weeds, and improve overall results from herbicides. Narrow rows are an excellent way to speed up ground cover and improve crop competition with weeds. Row crops with 20" to 36" row spacing leaves a lot of ground open for weeds, especially through the first few weeks of the season, and increases the reliance on herbicides. Localized tillage, mowing or even hand weeding are effective to remove suspicious weeds before they can set seed. Crop rotation, as noted in the previous section, can be a very effective IWM technique, especially if the rotation crops are competitive, expand the herbicide-group options for key target weeds, and expand the months of ground cover/crop competition into early spring and late fall. See more IWM techniques in the Canola Encyclopedia.
Good weed control is good agronomy. This includes effective control in a pre-burn application using a tank mix partner with glyphosate (carfentrazone, bromoxynil, clomazone, quinclorac, etc.), establishing competitive canola plant stands, lengthening rotations, using different HT systems and, limiting combine losses (next year's volunteer canola) and only using strategic disturbance – such as fall harrowing – to increase fall emergence and thereby reduce the spring seed bank.
More canola plants mean more weed competition. Growers using a low seeding rate may need to spray earlier or potentially twice to effectively control weed because canopy closure will occur slower.
When to use stacked-trait canola. Canola hybrids stacked with more than one HT system can enhance weed management, but should only be used if volunteers are a significant problem. While they can provide a resistance management tool if both glyphosate and glufosinate are applied, the stacked hybrids do require rotation considerations. On the topic of new genetic technology, TruFlex expands the rates and window for glyphosate on canola with the TruFlex trait. Remember to always read and follow the label directions for this and all other products.
The Canola Encyclopedia provides these best management practices (BMPs) at the top of its Weeds section.
Source: Canola Watch
CCGA Partners With Nuffield Canada
2 weeks ago
-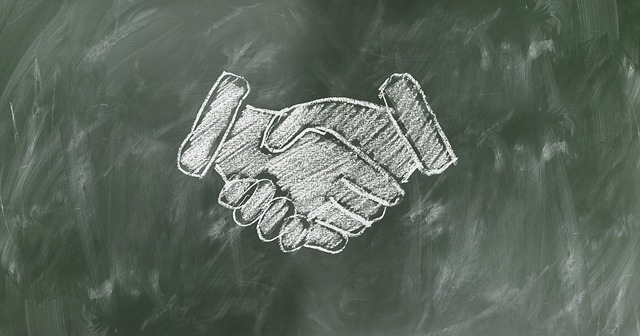 Canadian Canola Growers Association (CCGA) has joined Nuffield Canada as an investor, expanding the program through its support of a 2020 Nuffield Canada scholarship.
Nuffield Canada Agricultural Scholarships allow innovative Canadians the chance to explore issues and opportunities across all aspects of modern agriculture and food production. Scholars gain access to the best production, management and marketing systems in the world, and to a growing international Nuffield network that spans the globe. With partner support, scholarship recipients receive $15,000 to complete their two-year international study.
"On behalf of Nuffield Canada, we would like to extend our gratitude to CCGA for their financial partnership," said Nuffield Canada Chairman E. Blake Vince. "We look forward to a mutually beneficial relationship, which will yield future Canadian Agricultural Leadership."
The Canadian Canola Growers Association scholarship will be available to scholars directly involved in the field crop sector and looking to pursue research that supports advancement of the sector.
"Innovation is a cornerstone of Canadian agriculture, and investing in people with curiosity and vision helps agriculture cultivate new ideas and new leaders," says Bernie McClean, President of CCGA. "Our partnership with Nuffield Canada is one way we can support the growth of our industry while keeping connected to our vision of Helping Farmers Succeed."
Canadian Canola Growers Association joins three other scholarship investors including Alberta Wheat Commission, Grain Farmers of Ontario, and Western Grains Research Foundation.
Since 1950, Nuffield Scholars have become sought-after speakers, board members, advisors, mentors, and employees. Their pioneering efforts have no doubt changed the way we farm today and will farm tomorrow.
​Application deadline for 2020 scholarships is June 30, 2019.
Learn more about Nuffield Canada and how to apply.
Source: Alberta Canola
Canola & China – What Growers Should Know
3 weeks ago
-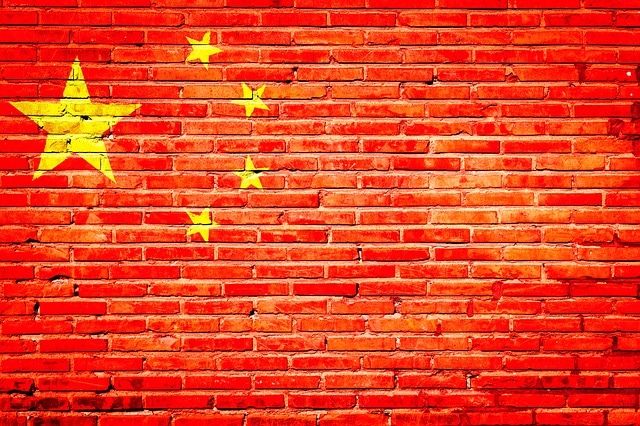 Alberta Canola continues to work on behalf of growers through the Canola Council of Canada (CCC) on the challenges that persist for canola seed exports to China. Alberta Canola is a core funder of the Canola Council of Canada. The Canola Council is working to keep all stakeholders informed by providing the following information which will  be updated as new information is available. This information is also posted on canaolacouncil.org
Updated May 27, 2019
Canadian canola trade to China remains consistent with recent weeks. Chinese buyers remain unwilling to purchase Canadian canola seed and the licenses of two companies, Richardson and Viterra, to export canola seed to China are suspended. Oil exports continue to occur and are being monitored closely. Canola meal shipments remain unaffected. As has been reported, it is becoming evident that Chinese buyers are reluctant to purchase a variety of Canadian grains and oilseed products.
The Canola Working Group remains focused on regaining access to the Chinese market and continues to meet regularly. It is actively considering all options to support predictable, rules-based trade – particularly as China has not responded to requests for a Canadian delegation to visit to understand the scientific basis behind China's actions. The Group is working on diversifying canola exports and is reviewing a range of activities that include risk coverage for new canola buyers and enhancing market access and promotion activities in alternative Asian markets where there's opportunities for canola seed, oil and meal. Diversifying markets in Canada by increasing the amount of canola used in biofuel is also being discussed. Supporting producers is top of mind for the Group and efforts are underway to monitor market conditions closely, so that if action is needed in the future it is timely and effective.
On May 24, CCC hosted an open call for several hundred industry and grower representatives, providing an update from federal Agriculture and Agri-Food Minister Marie-Claude Bibeau, CCC president Jim Everson and Canadian Canola Growers Association CEO Rick White, and the opportunity to submit questions. The Canadian government has asked China several times for scientific evidence supporting its claims about pests, including at the WTO General Council, though it has not been provided.
Source: Alberta Canola
Alberta Canolapalooza: June 26 in Lacombe
4 weeks ago
-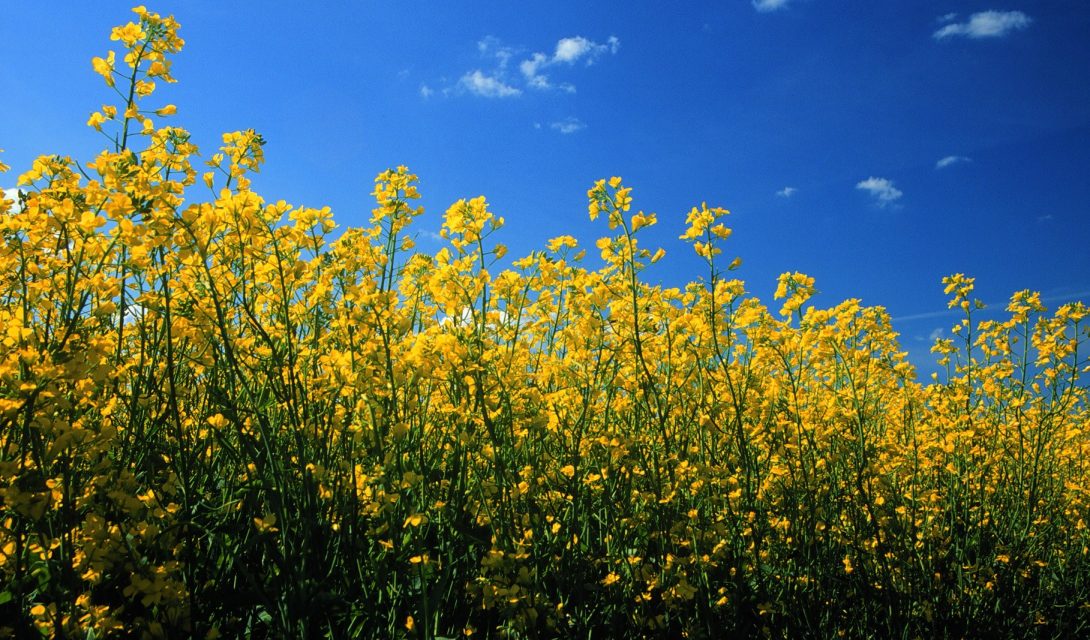 The event is hosted by Alberta Canola, the Canola Council of Canada and Agriculture & Agri-Food Canada and it truly offers an expert answer for every canola question.
Attendees set their own schedule and visit the learning stations of their choice between 9:30 am and 3:30 pm. This year, Alberta canolaPALOOZA will have 25 learning stations and over 125 speakers to teach you everything you need to know about canola production (including how to grow other crops in a sustainable crop rotation). Click here for a complete list of stations and speakers and to register.
Note that there is no charge to attend Alberta canolaPALOOZA but we ask that everyone pre-register so we can tailor the event better to the crowd that attends.
Source: Canola Watch
8 Steps To Make The Right Spray Decision
4 weeks ago
-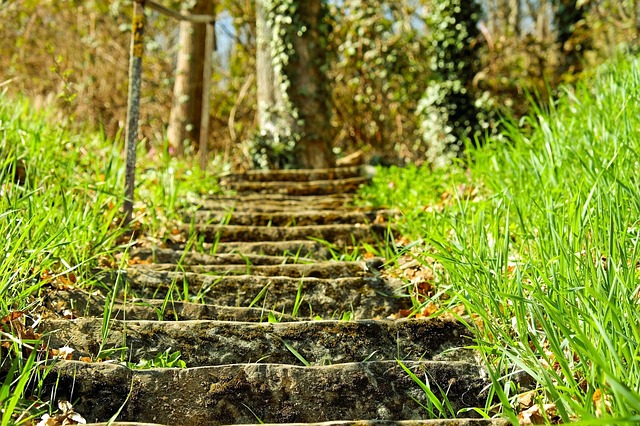 While only a small percentage of canola fields tend to require foliar insecticides to manage flea beetles in addition to seed treatment, all fields should be monitored to assess the potential threat. Begin monitoring right after emergence and through until at least the four-leaf stage. Seed treatment can be effective through most of this period, but slow starting or slow growing crops under intense flea beetle pressure may require an additional foliar insecticide.
Step 1. Know the spray threshold. The action threshold for flea beetles in canola crops in Canada is an average leaf area loss of 25% or more. Research to re-evaluate these thresholds found that canola with up to 25% leaf area loss will yield the same as canola with no leaf area loss at al. Yield loss starts to show after 25% leaf area loss and becomes economic (yield loss is more than the total cost of the foliar spray operation) at around 50% leaf area loss. The reason for the 'action threshold' for flea beetles is that leaf area loss can escalate quickly from 25% to 50% and beyond in a severe infestation.
Step 2. Assess leaf area loss. With thresholds in mind, check plants in a number of areas of the field to get an average damage level. Scout the newest leaves. Flea beetles tend to prefer fresh new leaves. If cotyledons are chewed up but newest leaves show very little feeding, then plants may be outgrowing the threat or seed treatments may be having an effect (or both). On the other hand, if cotyledons are under 50% but first true leaves are not present, flea beetles may be nipping off fresh apical meristem – the growing point for first leaves. If the meristem is lost, these leaves could be considered 100% lost. Mark those plants (could use the 'washer' test) and return in a day or two to see if true leaves are showing.
Step 3. Assess stem damage. This is especially important in foul weather (wind, cool) that drives flea beetles down to leaf undersides and leaf stems. While feeding marks on the stem are likely much more consequential than feeding on a leaf, we don't current have a way to include stem feeding in the leaf-area loss thresholds. One shallow feeding mark (could be a few flea-beetle sized bites) might not do any damage at all, but feeding that eats through the fragile new stem or cause it to break could be fatal. Plants that die due to stem feeding would have 100% leaf area loss, but seedlings that die in this fashion are hard to find and could also be lost for various other reasons, including cutworms, frost and seedling diseases. They are often missed when it comes to damage assessment. The key: Look for stem damage when scouting. If leaf area loss is below thresholds, but flea beetles are present in high numbers and the crop is not advancing, stem feeding may be the reason. Growers and agronomists observing this situation may want to be more aggressive with their spray decision, especially if the stand is thin. They can't afford to lose more plants. Scouting note: Daily scouting needs to happen in areas approaching action threshold. Within two or three days, flea beetle feeding can escalate way beyond threshold, and actually wipe out whole areas of a field, especially in hot, dry and windy conditions. accompanied by hot/dry and windy conditions.
Step 4. Assess flea beetle feeding activity. Are the insects still present in the field and continuing to feed? If it looks like populations are dwindling, a spray may not be necessary. If flea beetles are slow and dopey, it may mean they have ingested seed treatment insecticide and are no longer feeding. But check again to make sure. Time of day and weather can influence flea beetle activity. On rainy days, for example, flea beetles will usually take cover, so rain will slow or even stop feeding for the time being. Rain can also help the crop more quickly recover.
Step 5. Consider the plant stand. This should influence your approach to the thresholds. With a thin stand of 4 plants per square foot, for example, growers can't afford to lose any plants and may want to take action when damage is only 20-25%. But with counts in the high end of the recommend range (of 5 to 8 plants per square foot), growers can afford to lose a couple of plants without sacrificing harvest yield.
Step 6. Check the crop stage. After the 4-leaf stage (4 true leaves), the threat is likely over because the crop usually has enough plant material to feed flea beetles without compromising growth, and the plants can compensate for feeding better by this stage. If the crop is uneven (some plants are at the 4-leaf stage and some are earlier), keep scouting until most of the crop has at least 3 or 4 true leaves.
Step 7. Check canola fields frequently. Seed treatment insecticide starts working when the seed imbibes water and it can remain active for about 3-4 weeks after that point. If you have enough moisture for seed to imbibe and germinate, you have enough to solubilize the active ingredient and allow it to move into the plant. Flea beetles need to consume some plant tissue to get a dose of the protectant. High levels of flea beetles can overwhelm seed treatments. And in a slow developing crop, seed treatments can lose their protective capacities before the crop reaches the 4-leaf stage. Scout often during these first three weeks, and if flea beetle levels are building and are close to thresholds, daily checking for a few days may be required.
Step 8. If spraying is required, only use pesticides registered for flea beetles in canola. Refer to product labels for proper use instructions. No pre-harvest interval concerns exist at this stage, but this could be a deciding factor on which product to use later in the season. Specific products are limited to one application per season and a grower may want to keep these in reserve.
Source: Canola Watch
Grain Growers of Canada calls on government to provide meaningful support amidst trade disruptions
1 month ago
-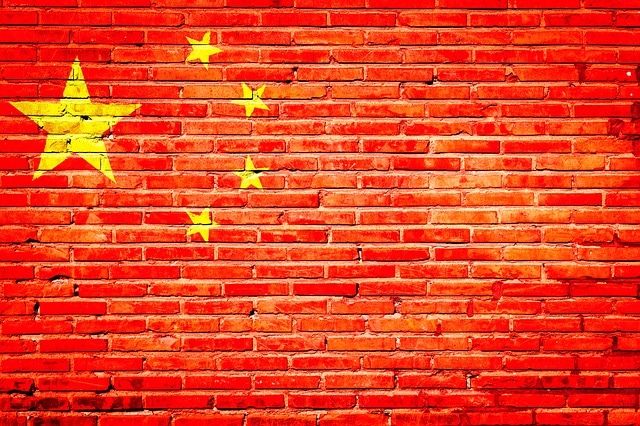 Grain Growers of Canada (GGC) on May 14 called on the federal government to develop a strategy to address an increasingly unpredictable trade environment affecting the incomes of grain farmers across Canada. The strategy should recognize that China's blocking of Canadian canola is politically motivated, which was acknowledged last week by Prime Minister Trudeau.
Yesterday, the United States Government announced $15 billion in aid to help farmers whose products may be targeted with Chinese tariffs amid the deepening trade war. This marks the second round of assistance after the $12 billion plan last August to compensate American farmers for lost sales and low prices as a result of trade disputes with China and other countries. President Trump has also indicated that the government will not hesitate to purchase grains from US farmers for distribution as food aid, further distorting markets.
The escalating trade war between the United States and China is having a significant impact on grain farmers across Canada. In addition to the recent suspension of canola imports from Canada over unproven phytosanitary concerns, soybean prices are dropping and imports to China have slowed to a trickle, reaching levels not seen in a decade. Industry and government officials have confirmed that Chinese importers are reluctant to sign contracts for other Canadian agricultural products given the uncertainty in the market.
"The time has come for the Canadian Government to aggressively defend the interests of Canada's agriculture sector in China and around the world," said GGC Chair, Jeff Nielsen from his farm in Olds, AB. "This is a non-partisan issue and Canadian farmers need government support to ensure that we are well positioned to weather this storm."
GGC is calling for the Government of Canada to develop a strategy to address the increasingly complex and unpredictable trade environment in which Canadian farmers find themselves. As they work towards this goal, GGC is asking the Government to consider ways in which it can support Canadian farmers starting by the immediate implementation of meaningful changes to the AgriStability Program to ensure it is a bankable, predictable, simple and scalable program. This includes coverage for margin losses below 85 per cent and removal of the reference margin limit. These changes can be made under the current Business Risk Management program framework.
While changes to the Advanced Payment Program (APP) may only help farmers manage cash flow issues in the near-term, the increase in the interest-free portion from $100,000 to $500,000 should not be limited to canola. Several commodities are being negatively impacted by the current situation either directly or indirectly and the government needs to open the interest free portion up to all commodities.
"The issues we are seeing with trade into China can no longer be said to be commodity specific," said GGC Vice Chair Markus Haerle from St. Isidore, ON. "As a soybean farmer I've seen my prices plummet and markets close due to the flooding of the market by US product."
For too long, grain farmers have seen market after market close because of non-tariff barriers to trade. In addition to Chinese disruption, the loss of the Indian pulse market and Italian durum market has added to the long list of risks that farmers are expected to manage – risks that are well beyond their control. Canada's grain producers appreciate it when the Government stands behind our world-class products – now it is time for them to do everything in their power to keep markets open so the sector can reach its full growth potential.
Source: Grain Growers of Canada
Wheat Growers React to Federal Canola Funding
2 months ago
-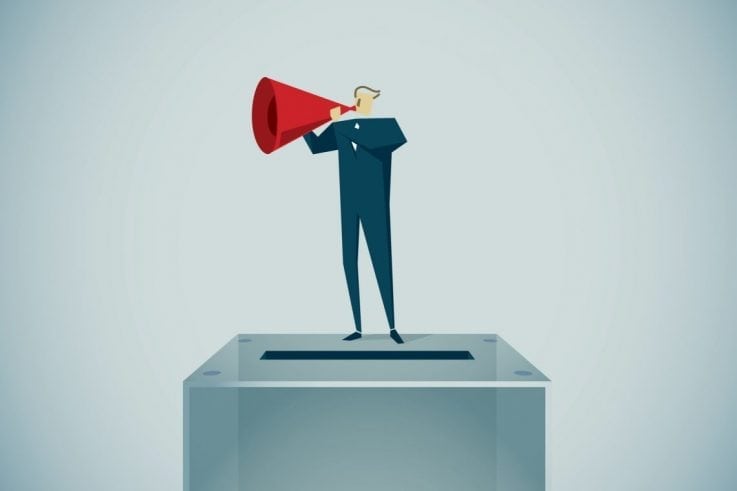 The Western Canadian Wheat Growers reacted to the announcement by the federal government May 1 that it will increase the amount that can be loaned to canola farmers under the cash advance program.
"The China decision to block canola has had a major impact on grain farmers with no end in sight. Farmers don't want tax dollars in the form of interest free loans, we want to be able to grow our grains and export them without political interference," said Gunter Jochum, President.
Farmers are used to managing risk associated with factors that are outside of their control such as weather. Factors such as trade markets and political interference should be within our government's control.
This new program may help short-term cash flow for some farmers, but to be eligible for $1 million advance on canola where $500,000 is interest free, you have to produce approximately 200,000 bushels of canola. In order to qualify for the maximum, you need 5,263 acres at 38 bu per acre, which is roughly a 16,000 acre farm.
Simply put, this is a political problem and needs a political solution. Sadly, the Federal Government has mismanaged grain exports in many parts of the world:
Canola stopped by China
Durum wheat blocked by Italy
Pulse non-tariff barriers in India
Non-tariff trade barriers blocking wheat with Vietnam, Peru and Saudi Arabia
Furthermore, we have not had a Canadian Ambassador in China since January 25, 2019 – over four months of missed opportunity for diplomatic solutions. Meanwhile, Canadian citizens are detained in Chinese jails in inhumane conditions, with no representation and Canada is funding the Asian Infrastructure Investment Bank (AIIB) over $250 million in the next 5 years.
"It's time to stand strong. In 2017 Canada imported over $54 billion in goods. Perhaps it is time to play this situation in a different way – the old way certainly hasn't been working," stated Daryl Fransoo, Director.
Source: Western Canadian Wheat Growers
Cash Advance Program Enhancements Support Farmers
2 months ago
-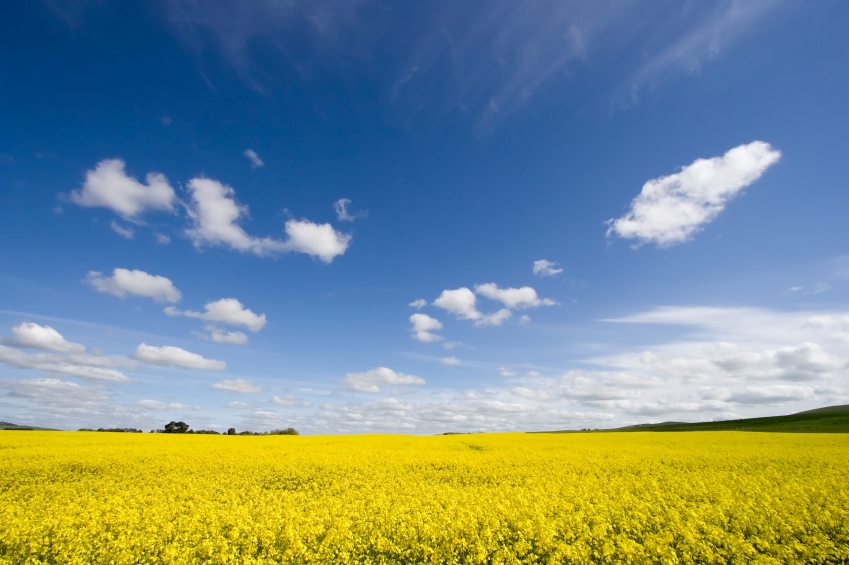 On May 1, Agriculture and Agri-Food Minister, Marie-Claude Bibeau, announced a series​ of enhancements to the Advance Payments Program (APP) that support farmers facing cash flow challenges in Canada's grains and oilseeds sector. These changes include increasing the maximum allowable limit available under the APP from $400,000 to $1,000,000, and expanding the program's interest-free component for canola from $100,000 to $500,000 until market conditions stabilize. The interest-free component will remain at $100,000 for all other commodities included under the APP.
"The current market situation is creating great uncertainty for farmers," says Bernie McClean, President of Canadian Canola Growers Association (CCGA). "With cash flow being farmers' most immediate concern, we welcome enhancements that will help build financial predictability for at least the short to medium-term."
"The Canola Working Group established by Minister B​ibeau has focused on a number of short, medium and long-term tools that could help farmers and the wider industry manage through the current market access issues with China," says Rick White, CEO at CCGA. "With planting just getting started and higher than normal stocks of last year's canola crop remaining in farmers' bins, we're pleased to see actions being taken on the recommendations of the working group."
With the APP program improvements just announced, CCGA is working with Agriculture and Agri-Food Canada program staff to incorporate the changes into the cash advance program. "We're already working on the necessary changes to our systems so that farmers can access these benefits quickly," says White. White expects CCGA will be in a position to process applications at the new limits in the near future. CCGA began issuing advances under the 2019-20 APP on April 1, 2019.
Farmers are encouraged to go to www.ccga.ca​ for updates or call 1-866-745-2256 to speak with a CCGA Contact Centre representative.
In addition to the changes announced about the APP, Minister Bibeau also announced a 2-month extension to the application deadline for AgriStability.
"We sincerely thank Minister Bibeau for taking action to support Canada's farmers during this time of uncertainty," says McClean. "We look forward to the continued efforts of the Canola Working Group and future actions to support farmers and Canada's canola industry."
CCGA represents canola farmers on national and international issues, policies and programs that impact farm profitability and is an official administrator of the Government of Canada's Advance Payments Program.​