Industry Consolidation
1 year ago
-
The face of the many large agri-business companies in Canada is changing. Dow and DuPont recently concluded their merger, ChemChina is currently finalizing their purchase of Syngenta and Bayer is working through the regulatory hurdles as part of their acquisition of Monsanto.
With fewer chemical and seed companies on the horizon, it's expected growers will benefit from the kind of high dollar investment in research and development that other big technology industries have seen in recent years.
"Consolidation can be good thing, but we need to explain and demonstrate the benefits to our customers," says Marcus Weidler, head of seeds with Bayer Canada. "It is becoming more and more challenging to bring innovation to market, and companies have to invest heavily to bring new technologies to customers."
The costs to introduce new technologies are often so high due to the amount of time it takes to bring products to market. Bayer's successful pod shatter reduction technology was launched in 2014, but the company first started work on the technology in the late 1990s. And as a non-GM trait, this technology wasn't as complex as much of current seed trait research.
"We have invested billions in research and development, but not only is science becoming more complex, the regulatory environment can be unpredictable, and that also means more time and more investment," says Weidler. "We sell to many countries that have different rules and regulations and those rules are constantly evolving. Once a product has been developed, it then requires more money to conduct the number of studies necessary to satisfy the needs of the grower [and] the consumer, and also meet government requirements."
Jeff Nielsen, president of the Grain Growers of Canada, doesn't see that there will be much change from a seed grower or a farmer perspective following this round of consolidation.
"These combined companies will need good local seed growers, and as they bring new seed products to market they will be relying on local seed production to even greater levels," he says. "Most growers already have established strong connections with all of these companies and even with consolidation, I don't see them reducing their levels of service. It wouldn't make business sense."
He says the agriculture industry has been consolidating for the past two decades, and so far, the strong public breeding programs have remained intact, and heavy regulation has meant that competition remains strong. He says he hopes these larger entities could also have increased power in lobbying for increasing government funding for research.
"More research is needed to find solutions to problems that we are currently struggling with in Canadian farming, such as Fusarium in wheat," he says. "We don't have a solution to Fusarium right now and it is possible that solution will come from seed. We hope that these merged companies will have the means to invest in research at a more intense level."
Trish Jordan, public and industry affairs director with Monsanto, agrees. "The merger between Monsanto and Bayer is driven by the need for investment, and to continue to drive research and development on both the seed and the chemical sides of the business," she says. "This industry has always balanced competition with collaboration. Agriculture still has more than 3,500 companies across North America that provide goods and services, and the change from six to three big life sciences companies is really just allowing for greater investment into the industry."
Jordan says Bayer and Monsanto have very little overlap, and any duplication will be addressed through global regulatory networks in advance of finalizing the deal. She admits growers worry about having fewer choices – but in fact they could have more choice as the combined products and services offer a larger combination of solutions.
"New entrants into the business are continuing to change the way the business of agriculture works," she says. "There are countless startups in the business of digital farming and analytics that will enhance some of the products we offer to help improve farming. While there is a lot of change right now, the agriculture businessplace is not shrinking."
Jordan adds it would not be in any business's best interest to alienate their customers, and their research is completed with the end customer in mind.
"If we create $1 of a benefit on a new product innovation, then a farmer needs to see a portion of it, the retailer needs to have their share, we need to secure a percentage and then we reinvest it into bringing the next innovation to the market," she says. "If we aren't offering the options that growers are asking for, then we won't be successful as a business."
For growers concerned about competition, Jordan stresses the global competition process is very demanding, and that each country's regulatory body looks at individual pieces of the combined business and it decides if it is adding or detracting to competition in the marketplace. "If they see that a company has too much impact in a certain area, they may ask them to divest that interest," she says.
Weidler says for Bayer and Monsanto, in the short-term growers won't really see any change as the new business's number one focus will be on serving their customer.
"At the end of the day, we have to make sure that our business relationships are intact and that we are able to provide the same level of service as we have in the past," he says. "Our number one principle going forward is no interruption in service. It will then be up to us to prove to the grower and to consumers how these combined companies will be better for them in the long term."
SGS acquires BioVision Seed Research Ltd.
1 year ago
-
SGS announced today that it has acquired BioVision Seed Research Ltd., a seed, grain and soil testing laboratory serving the agricultural markets in Western Canada and beyond.
BioVision is headquartered Sherwood Park, Alta., with additional facilities in Winnipeg, Man. and Grand Prairie, Alta. The company offers testing across a broad variety of crops, supported by its fully-accredited experts and laboratories (CFIA, CSI, ISO 9001:2008).
Founded in 1996 and privately owned, BioVision Seed Research Ltd. employs 20 staff and generated revenues in excess of CAD 3.4 million in the last financial year.
"This acquisition reinforces our already strong presence in the Canadian agricultural market and allows us to expand our portfolio of services across our extensive country-wide branch network," said Frankie Ng, CEO of SGS.
According to a news release, SGS is the world's leading inspection, verification, testing and certification company. The company is recognized as the global benchmark for quality and integrity. With more than 90,000 employees, SGS operates a network of over 2,000 offices and laboratories around the world.
The Next-Generation Seed System
1 year ago
-
The CSGA and CSTA are two of six associations working to revamp how the industry functions.
If the seed regulatory system were an ocean, the Seed Synergy Collaboration Project can be thought of as a ship built to navigate that vast and sometimes perilous sea.
Aboard that ship are members of all six associations that make up the seed industry — the Canadian Seed Institute (CSI), Canadian Plant Technology Agency (CPTA), CropLife Canada, Commercial Seed Analysts Association of Canada (CSAAC), Canadian Seed Trade Association (CSTA), and the Canadian Seed Growers' Association (CSGA).
The project is currently developing a proposal for an industry-led and government enabled "Next Generation Seed System" in which competition encourages choice for producers and supports seed quality, while maintaining the commitment to safety that has always been inherent to the seed system in Canada.
For CSGA executive director Glyn Chancey, the Government of Canada's decision to support the creation of the CSGA in 1904 laid the foundation for the "industry led, government-enabled seed system" vision underpinning Seed Synergy, which seeks to develop a next-generation seed system for the country.
"The problem was we didn't update our vision back then for how the seed regulatory system was going to evolve. While CSGA, the Canadian Food Inspection Agency (CFIA) and CSI have managed well to sustain and improve the current system, the seed industry has long needed a new vision, new investment and possibly new institutions to support its goals."
That vision is taking form, and discussions on what industry would like a next-generation seed regulatory system to look like are ongoing. In this regard, some important conversations took place at the CSGA's annual meeting in Halifax, N.S., back in July, where a broad cross-section of industry stakeholders met to hear a progress report and provide feedback on work to that point.
"As it broadens its basis of support, the Seed Synergy Collaboration Project is showing its potential to build consensus across industry and government for a more market-driven and industry-led seed regulatory system," Chancey says. "In this context, CSGA sees an opportunity to contribute more fully and do so in partnership with others. We're changing, but in a way that will remind people of the importance of what it is we do."
The Seed Synergy project kicked into full gear after a series of annual meetings in 2016, at which the boards of all six associations gathered to discuss the project and how to move forward.
It will culminate in a series of recommendations that will be provided to the CFIA for the end of 2018, a tentative date set in March when the CFIA announced it is opening up Canada's Seeds Regulations for review in order to "reduce overlap and redundancy, increase responsiveness to industry changes, address gaps, weaknesses and inconsistencies, and provide clarity and flexibility to affected regulated parties for seeds imported, conditioned, stored, tested, labelled, exported and sold in Canada."
Dave Carey, who took the reins on July 7 as the CSTA's new executive director, says Seed Synergy is a key priority for him in his new role. Prior to assuming his new role, Carey was CSTA's government affairs and policy director.
"We need to provide increased value to the membership as we head down the Seed Synergy path and be an important voice in the discussion," he says.
Carey takes over the executive director role from Crosby Devitt, who was a big proponent of the Seed Synergy initiative. Prior to leaving CSTA to serve as vice-president of the Grain Farmers of Ontario, Devitt said the project allows CSTA to "create its future" and reach out to other associations and figure out how to better work together.
Carey agrees, but emphasizes the importance of CSTA moving forward as an independent entity while the Seed Synergy discussion goes on.
"Our first priority will continue to be our members. I think Seed Synergy will ultimately provide benefits to our members, but in the meantime CSTA still has a lot of our core work to do."
The six associations involved in Seed Synergy are realizing there's a convergence of many issues — communication, public trust, the need to have an influence over the industry's future and the need for an efficient regulatory system.
Alberta farm and ranch OH&S recommendations open for comments
1 year ago
-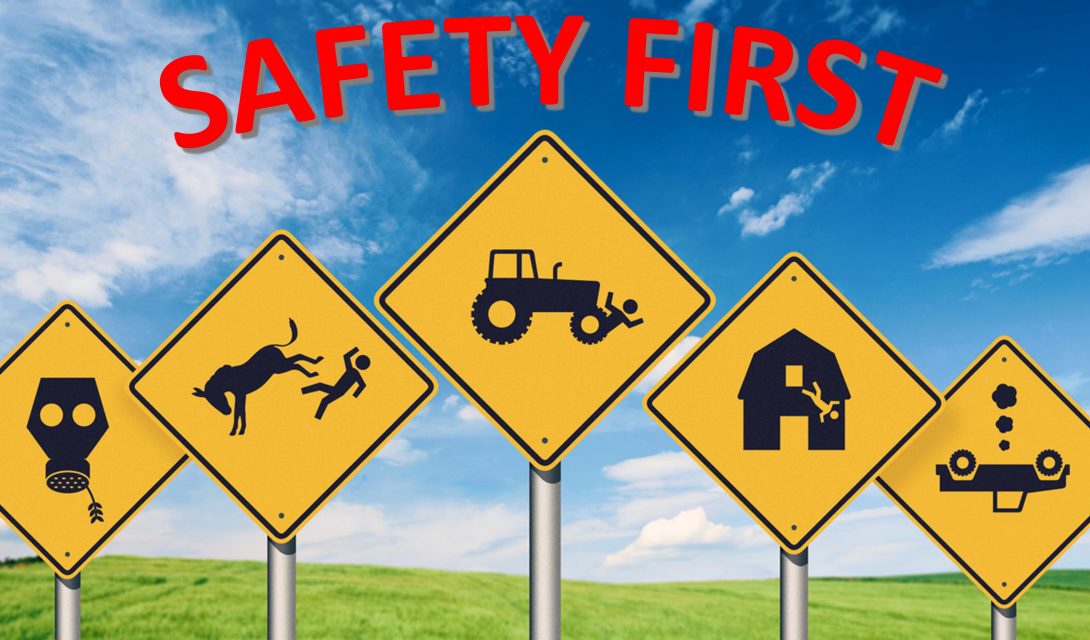 The Alberta government is updating the Occupational Health and Safety Code applying to farms and ranches, and are hoping to include common-sense regulations that protect waged, non-family workers while respecting the family farm way of life.
The technical working groups that reviewed the occupational health and safety rules have completed their work. Their recommendations are now posted online, and Albertans can provide their input.
Albertans can provide feedback online at alberta.ca/farm-and-ranch and by emailing [email protected] before Jan. 15, 2018. Government will then begin drafting regulations based on both the recommendations and public feedback.
Occupational Health and Safety rules only apply to farm and ranch operations that employ waged, non-family workers. They do not apply to owners or family members of owners. As of Jan. 1, 2016, Workers' Compensation Board insurance coverage is required for paid workers. All waged, non-family farm and ranch workers are covered under WCB.
Other key points:
Since Jan. 1, 2016, 2,125 new Workers' Compensation Board accounts have been opened by agricultural producers employing waged, non-family workers.
Of the approximately 40,638 farms and ranches in Alberta, 9,565 reported hiring waged, non-family workers in 2016.
A total of 33,498 farm and ranch workers were employed in paid work on a full-time, part-time or temporary/seasonal basis in 2016.
As of June 30, 2017, more than 1,200 workers have had their claims accepted by WCB.
Background:
The Enhanced Protection for Farm and Ranch Workers Act, passed in December 2015, brings the protection and compensation of waged, non-family farm and ranch workers in line with similar protections in other sectors and other Canadian provinces.
In May 2016, six technical working groups began developing recommendations on how employment standards, labour relations and occupational health and safety requirements could be applied to meet the unique needs of the agriculture industry.
The working groups were chaired by an independent and impartial individual with mediation, consensus and board governance experience. The groups included technical experts and representatives from the agricultural sector and labour groups.
The recommendations and feedback received from the technical working groups that reviewed employment standards and labour relations were considered as government developed The Fair and Family-friendly Workplaces Act which passed on June 5, 2017.
The technical working groups that examined how the Occupational Health and Safety Code could be applied to farms and ranches have submitted their reports to government. The feedback sought is separate from the review of the Occupational Health and Safety Act announced on Aug.16, 2017.
Taxation Stress Builds
1 year ago
-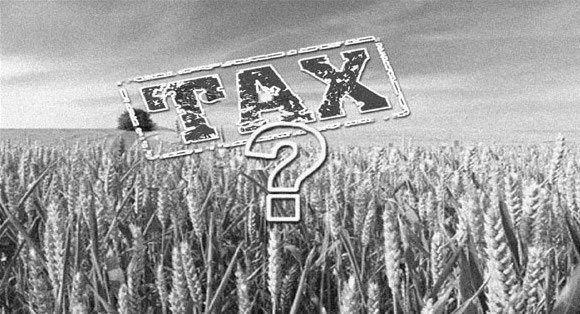 Taxation changes in Alberta and across Canada continue to cause confusion and stress with farmers. To help make sense of it all, Alberta Seed Guide turned to Rebecca Sanford, CPA, CA, a senior manager and tax specialist with KPMG in Lethbridge. Rebecca works with farmers and their families on taxation matters, including advising them on personal and corporate tax, and estate succession and business planning.
Alberta Seed Guide: How has taxation for farmers changed over the past three years?
Rebecca Sanford: A lot has changed for farmers over the past three years. Almost every year, the federal government adjusts the personal income tax brackets slightly. When I think of big changes, however, I immediately think of 2015. That year, the Government of Alberta decided to implement a graduated personal tax rate for all Albertans. Before this was introduced, a farmer who reported his/her income as a proprietor or a partner would have a combined federal and provincial tax rate of 39 per cent. In 2017, this income tax rate has increased to 48 per cent. Likewise an increase in personal tax rates on non-eligible dividends paid from a privately owned farm corporation increased from 30.8 per cent in 2015 to 41.2 per cent in 2017.
Additionally, Alberta's farmers have seen an increase in the personal tax they pay when they sell assets like farmland and realize a capital gain on the sale. While the capital gains deduction was increased in 2015 from $813,600 to $1 million, if a farmer owns more than $1 million in farmland, he or she will need to pay tax on the portion of the capital gain that is not sheltered by his/her capital gains deduction. In 2015, a farmer with a capital gain of $304,000 or more could expect to pay federal tax and provincial tax at 20.13 per cent. In 2017, the same $304,000 capital gain would be subject to tax at 24 per cent. This is a 3.87 per cent increase over the past three years.
On the corporate side, in 2015 the federal government stated it would decrease the small business tax rates from 11 per cent to nine per cent by 2019. The federal government has worked towards doing this, with a decrease to 10.5 per cent effective Jan. 1, 2016, and further decreases proposed as per Finance's Oct. 16, 2017 press release (10 per cent effective Jan. 1, 2018, and nine per cent effective Jan. 1, 2019). Additionally, the provincial tax rate for small businesses has been decreased from three per cent to two per cent effective Jan. 1, 2017. This means that farmers are now paying 12.5 per cent on the first $500,000 of income their corporations earn. For farm corporations that earn $500,001 or more, the combined corporate tax rate has increased from 26 per cent in 2015 to 27 per cent in 2017.
The association rules, which outline who has to share the $500,000 small business deduction, were also revised to make it harder for related farming corporations to each individually access the small business deduction. The rules relating to transferring assets between siblings and their corporations were also revised. This means family farms corporations need to make sure they have accurate advice when moving assets such as farmland between companies. Being offside on these rules could result in significant tax implications.
The taxation to farmers who own eligible capital property (ECP), such as water rights and quota, went through a dramatic shift effective Jan. 1, 2017. This resulted in new rules farmers are subject to when selling or purchasing ECP, some transitional rules for farmers who purchased ECP on or before Dec. 31, 2016 and sold it after Jan. 1, 2017, and a new regime for deducting ECP expenses against farm income.
Finally, although it wasn't a tax change, I feel that Bill 6 was another big change for farmers. In 2017, the farming industry rate per $100 of insurable earnings ranges from $1.70 to $2.97.
ASG: Why are these changes significant and how does it affect farmers in the province?
RS: Obviously, these changes are significant to Alberta's farmers because they have resulted in higher personal and corporate tax rates. Taxes aside, these changes could also impact a farmer's decision on whether to incorporate his/her operations, purchase new farmland using a corporation or own it personally, or transfer the farm down to the next generation or sell it to the neighbour.
Furthermore, some of the changes, such as the Worker's Compensation Board (WCB) changes, put additional filing and compliance responsibilities on farmers. Uncertainty regarding what your responsibilities are if one of your employees is hurt while on the job could be detrimental to a farming operation.
ASG: What can farmers do to mitigate these changes?
RS: Education is key to manoeuvring through change. Talk to your adviser any time there is a change that you think could impact your farming operations. If your adviser does not know how the change could impact you and your operations or cannot offer a solution on how to respond to things, get a second opinion. There is no harm in having a discussion with another adviser to understand what has changed, how it could impact you and your operations, and most importantly, provide you with some comfort over how you are managing the change.
ASG: Can commodity groups play a part in helping farmers work through ongoing taxation changes?
RS: Absolutely! Commodity groups work for farmers by lobbying and advocating on their behalf and making the various levels of government aware of how change impacts their members. Many commodity groups were members of committees who worked to show the Alberta government how Bill 6 would impact the farming communities. Currently, almost every commodity group I can think of has put forth submissions to the Department of Finance regarding the July 18, 2017 proposed tax changes. Commodity groups are also a great way of putting farmers in touch with the experts who can offer insight into the changes and provide practical solutions on how to manage the change.
ASG: What does the future look like for further changes? What is going to impact farmers in the immediate future?
RS: There are a number of changes that the Minister of Finance has put forth that could impact the future taxation of farmers, including:
The elimination of deferred grain cash tickets,
Restricting who can use their capital gains deduction on the disposal of qualified farm property, and
The corporate taxation of passive income in excess of $50,000 (i.e. rental income from farmland, seismic payments, and oil and gas).
It should be noted that all of the above are only proposals put forward by the Minister of Finance. In mid-October, the Minister issued three separate press releases stating that some of the changes they proposed on July 18, 2017 are now being adjusted or removed. But as of this writing, no further draft legislation has been released. That makes it very hard to really understand what Finance has changed.
The farming community needs to be aware of how each item could impact their current operations and their future plans. It is important for every farmer, regardless of whether they farm in a proprietorship, a partnership, a joint venture or a corporation, to speak with an adviser who is well-versed in these areas and who can help develop a plan on how to address these potential changes.
Similarly, the proposed changes in Bill 17, which will be effective Jan. 1, 2018, will force farmers to consider things like minimum wage, vacation pay and statutory holidays. As with the proposed income tax changes, discussing the impact of Bill 17 on your operations with your adviser will help you understand what you need to have in place by the New Year.
Agricultural Research Up in the Air
1 year ago
-
When the Alberta government released its provincial budget in March, it was met with mixed emotions by those in the agriculture sector.
While the budget contained an increase of one per cent in overall agricultural spending, it prompted questions about the level of funding for certain key areas in the sector.
One of the biggest concerns of many producers was a lack of commitment to adequately fund agricultural research in the province, including an absence of funding for the Alberta Crop Industry Development Fund beyond 2018.
Those concerns have only increased since, as the Alberta government has begun a review of provincial services including the province's agricultural research program. While the results of this review aren't expected until next April, some fear it could result in a significant cut to provincial funding for agricultural research.
"In my mind, it's very likely that cuts will come," says Ross McKenzie, a retired research scientist who worked for Alberta Agriculture and Forestry for 38 years.
"It's easy to cut research. When research is eliminated it's often not very obvious immediately, but it does have repercussions down the road if farmers are looking for information and that work is not being done. That puts Alberta farmers at a huge disadvantage."
McKenzie says one of the challenges for researchers is that the value of their work often isn't appreciated until many years down the road. He cites the example of soil research with phosphate fertilizer and phosphorus soil testing that was conducted in the province in the 1990s; it cost nearly $400,000 at the time, but has provided millions of dollars in benefits to growers each year.
"It might sound like a lot to spend $300,000 or $400,000 on a research project," he says. "[But] that work is now used by all the soil testing labs to help farmers decide how they should be spending $300 or $400 million a year on phosphate fertilizer. That's a huge benefit."
This is hardly the first time concerns have been raised about the fate of agricultural research in the province. In 2001, a research review resulted in about half of Alberta ag researchers either being cut or shifted to other departments, and extension work was curtailed – a huge loss for Alberta farmers. More recently, in 2014, the provincial government eliminated the Agriculture and Food Innovation Endowment Fund.
Jason Lenz, chair of Alberta Barley, says one of his concerns is that any potential cuts to provincial funding for research will place pressure on producer groups like his to help fill the void.
"Without government funding, it puts the onus on producer groups to fully fund the future of research and innovation, and it becomes [more] difficult," Lenz says. "We've demonstrated that we can and will work with any government in order to give Alberta's farmers a competitive advantage. Everyone benefits when we work together with government and public breeding institutions to give farmers a chance to have success."
Terry Young, chair of the Alberta Wheat Commission's research committee, says the cost of agricultural research can be extremely high and that makes it prohibitive for producer groups to go it alone. He says it's vital that groups can leverage government funds to get the biggest bang for their research buck.
One of Young's biggest concerns about potential cuts to ag research funding is that it could slow research into new technologies which could then have a trickle-down effect on farms.
"What I can see is that some of the newer technology may not get accepted or adopted as readily. It would take a longer time for the research to happen and for the technology to become part of best management practices," he says.
Young uses the example of recent research on Fusarium head blight in cereal crops as an example of how producer groups working with the province has benefitted growers.
"It's expensive, expensive research," he says. "[But] because there's been an emphasis to actually understand it a whole lot better, the research there will help us and give us some great dividends eventually."
Ward Toma, general manager of the Alberta Canola Producers Commission, says it would be virtually impossible for producer groups to stay ahead of the curve when it comes to fighting disease and adopting new technologies without government research dollars. He cites past work done to develop blackleg resistance by University of Alberta researchers as an example, as well as the ongoing fight against clubroot.
"Some of the estimates are that [the cost] is in the tens of millions of dollars. Growers can't afford that. We don't even have the money to survey and monitor to see if clubroot exists across the province or not. We just wait for it to show up in our fields," he says.
Caroline Sekulic, vice-chair of the Alberta Pulse Growers Commission, says while cuts to agricultural research might not be noticed immediately, they could have long-lasting consequences. She fears reduced government funding could result in more scattered results for regional variety trials and prompt some of the province's best researchers to go elsewhere.
"If we can't provide opportunities and research for them in this province… we could lose them," says Sekulic, who is also a seed grower with Prestville Farms in Rycroft.
Sekulic says she and other pulse growers have benefitted enormously from working in partnership with the province. Two recent research projects – an investigation into agronomic practices to remove barriers for growing faba beans, and improved resistance to sclerotium disease in edible dry beans – might not have been possible without government support, she adds.
While some have suggested turning over this type of investigation to applied research associations could resolve any cash crunch, McKenzie suggests doing so isn't without risk. He says one of the greatest concerns with research associations is they tend to work in isolation – they often don't work together to conduct research projects on a province-wide basis. And, he adds, research associations don't have their results posted on Alberta Agriculture's website, so it's difficult to find out who is doing research and what their results are showing.
"One of the reasons why I like to see the provincial government do it or the federal government is the research is done by unbiased people. They have no vested interest in how the results turn out," says McKenzie. "You get a good, full picture as opposed to sometimes getting a skewed or biased perspective from an industry person."
The challenge for many producer groups at the moment is they have already begun planning how to spend research dollars in 2018 but likely won't know until spring what, if any, provincial government funding will be available.
"That is a concern," Young says. "We're going to need to know pretty quick. The funding cycle starts in January. The commitments are starting to be made by then for the next year so we need to know exactly what's going on."
Ed. note: Alberta Agriculture and Forestry declined to comment for the story.
Supporting global change: Bayer to fund three youth-led food security projects
1 year ago
-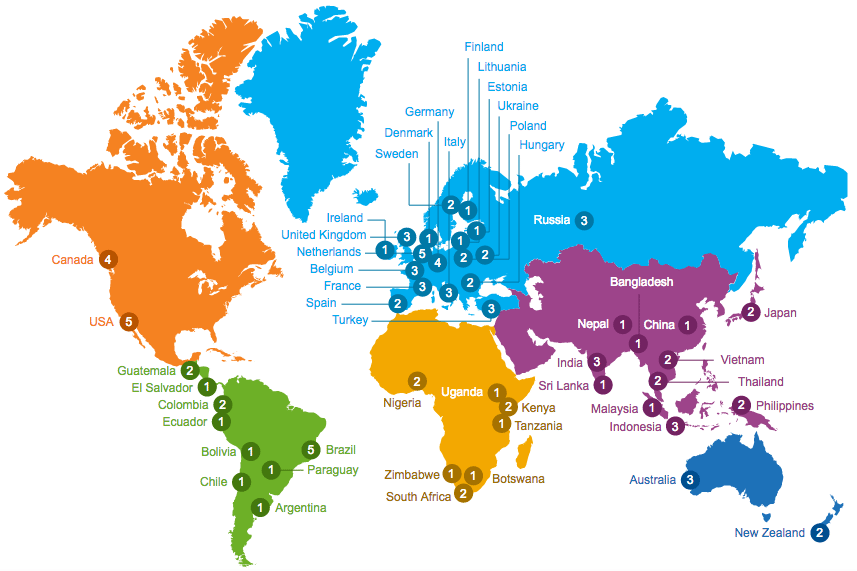 Bayer will be funding future projects developed by some of the world's brightest young food security advocates during the 2017 Youth Ag-Summit. The three projects will tackle issues related to the United Nations Sustainable Development Goals (SDG) of Gender Equality, Quality Education, and Responsible Consumption and Production.
On Oct. 9 – 13, 100 young agricultural enthusiasts, aged 18-25 and from 49 different countries, gathered in Brussels, Belgium, for the third edition of the Youth Ag-Summit. Organized by Bayer, together with the two Belgian young farmers associations Groene Kring and Fédération des Jeunes Agriculteurs, the event provided an opportunity for delegates to work on concrete solutions to one of humanity's greatest challenges: how to feed a growing world population in a sustainable manner.
At the Youth-Ag Summit, delegates, including four from Canada, worked throughout the week in groups of 10 to develop their ideas, before pitching to a jury of experts and the audience. The jury and the audience then selected the winners on the basis of criteria such as feasibility, innovativeness and creativity:
Third place went to "Imperfect Picks", a group who was assigned to work on SDG 12: Responsible Consumption and Production. These delegates impressed with their cartoon campaign to promote "ugly fruits" to children, and enable a broader cultural shift towards accepting food that appears blemished but is still of good quality. They won €3,000 to further develop and implement their project.
Second place went to "Seeds of Change", a group of delegates focusing on SDG 4: Quality Education. They will use their prize of €5,000 to fund a project aimed at promoting agriculture in schools through young agricultural champions, in order to bridge the disconnect between people who consume, and people who produce food.
Finally, first place was awarded to the group "AGRIKUA" ("kua" being the Swahili word for "grow"), whose project focuses on promoting Gender Equality (SDG 5) in the agricultural sector. Their plan to create an online professional platform for young Kenyan women seeking opportunities in agriculture impressed the jury and audience alike, and they took home the grand prize of €10,000. On top of this funding, the AGRIKUA delegates will also receive dedicated training and coaching to help make the project a reality. They will also be invited back to

Europe

to present their project to a relevant industry platform.
Cassie Hayward from Halifax, Nova Scotia, was one of four Canadian delegates to attend the Summit. She was part of the winning AGRIKUA team and feels that this experience has been life-changing.
"I'm very fortunate to have been part of such an amazing team. The outcome we achieved is because of the collaboration and commitment of our group to make a real impact in addressing food security," said Hayward. "Within 24 hours our lives changed. Since my teammates and I arrived at home, various groups have expressed their interest in our project."
Hayward wasn't the only Canadian to garner attention at the Youth Ag-Summit. In fact, all of the top teams had representation from Canada—the only country in attendance to do so.
"We are extremely proud of our Canadian delegates," said Al Driver, president and CEO, Bayer Crop Science. "These four delegates used their diverse experience and backgrounds to find tangible solutions to addressing food security. They should all be proud in the manner they represented their country to the world."
As well as working in groups to develop their projects, delegates spent the week hearing from world-renowned speakers and partner organizations, who inspired them to each commit to doing "Three Little Things" in their everyday life to foster greater food security.
On The Edge
1 year ago
-
Can epigenetics change the way we breed crops for drought and climate change?
Epigenetically manipulated crops have been shown to grow vigorously even when stressed by drought, heat or cold. Sally Mackenzie is a professor of plant science at the University of Nebraska and co-founder of Epicrop Technologies, a private company developing a new plant-breeding method using this technology. Epicrop's epigenetic technology is unique as it is able to improve crop yields and stress tolerance without making any changes to the DNA sequence of the plant. The final crop plant is genetically identical to the starting plant and contains no foreign genes or any changes to the plant's DNA.
So what's the difference between genetic modification versus epigenetic manipulation? Genetics is the study of DNA and the genes within, while epigenetics is the study of how and when the genes are expressed. When plants are genetically modified, the DNA itself is changed, while epigenetic manipulation involves changes to how genes are expressed or silenced.
Since the 1930s, plant breeders have used radiation or highly toxic chemicals (also known as mutagenesis) to mutate and modify the DNA of plants in order to produce better crops. Plant breeders who use this breeding technique expose plants to disruptions in hopes that some kind of random genetic mutation will occur that will be beneficial. The sweet Ruby Red grapefruit, which can be grown and sold as organic, is one of 3,000 plants that have been developed using mutagenesis. Despite the fact that the process results in tens of thousands of unplanned and unmappable mutations, it is unregulated, while genetic engineering, which might require only a singe gene tweak, must go through years of expensive evaluations.
In the 1990s, a more precise method of genetic modification was approved for corn, soybeans and other crops. These GMOs are sometimes created by taking a useful gene or a few genes from one species and inserting it into a different one, resulting in crops that are resistant to viruses, insects or herbicides.
In both of the plant-breeding methods, we can use genetic sequencing to see that changes have actually been made to a plant's DNA. However, that is not the case with the new plant-breeding method being developed by Mackenzie and Epicrop. This method basically silences a gene, but leaves the DNA intact. No "foreign" DNA is inserted, as in transgenic breeding.
A few years ago, Mackenzie and her lab colleagues discovered a gene called MSH1. They learned that silencing the gene tricks plants into "believing" they are growing under stressful conditions, causing them to compensate by activating a number of survival mechanisms, resulting in higher yields and more robust growth.
"When this gene is no longer functional, it sets off a cascade of events in a plant that are very interesting. The plant believes, under this condition, that it is experiencing all kinds of stress—drought, cold, and heat, all at one time—so lots of those different stress pathways are all amplified simultaneously. The plants believe that they're seeing stress, even if you're growing them in perfect conditions," says MacKenzie.
While silencing genes is nothing new, Epicrop's method of focusing on the MSH1 gene uses a new methodology that can be used over multiple generations. After silencing the gene, Epicrop crosses the manipulated plants with non-manipulated ones. The offspring are robust for about five generations, just like their manipulated parents.
As Mackenzie describes it, it's as if they have reprogrammed the plants' memory — not their DNA — so they always react as if they are growing under stressful conditions: "What we're doing, actually, is to create memory. Once we create this memory of stress, we can grow all of its progeny, and all of its progeny will still have that memory. We can go 10 cycles and still have that memory, so we've now created in this variety a memory stock — a breeding stock that we can use in all of our crosses. Now we've got a new way of doing breeding that gives us new, enhanced capabilities that we didn't have, and it is not subject to regulation because we're not adding any genetic change, we're adding epigenetic change."
Mackenzie and her colleagues have shown this breeding method is effective with sorghum, tomatoes and Arabidopsis, and she believes that it can be used with virtually any plant.
While traditional GMO crops take years to pass regulatory hurdles, Epicrop's plants will not have to undergo strict scrutiny because no changes are made at the genetic level. "There is nothing you can regulate about my technology," Mackenzie said. "When APHIS considered this for regulation, they didn't even know how to impose regulation even if they wanted to."
This means that epigenetic seeds may be available relatively soon to help farmers address drought and heat due to climate change.
Epicrop is currently conducting large-scale field tests on sorghum and tomato, and is developing partnerships with seed companies whose products can benefit from their epigenetic technology.
Source: Genetic Literacy Project
What do the proposed federal tax changes mean for your farm?
1 year ago
-
Alberta producers are invited to attend the 5th annual Alberta Crops Breakfast on November 9 to learn what the proposed federal tax changes mean for their farms.
Chartered Professional Accountant and Business Valuator Dean Gallimore will delve into this hot topic as the guest speaker at this free event held in conjunction with Agri-Trade in Red Deer.
"The federal government says their tax proposals are about fairness," Gallimore said. "Many farmers will be shocked by the impact of these proposals on their situations. Farmers should be proactive in trying to figure out how this proposed legislation affects their business moving into the future."
Gallimore is a retired partner from KPMG LLP in Lethbridge, where he spent his career working with agriculture clients and strategies. He has authored a Professional Development Publication for CCH Canada Limited on Farm Taxation and co-written Tax Strategies for Farmers (published by Alberta Agriculture).
The breakfast starts at 7:30 a.m. at the Sheraton Hotel in Red Deer, with Gallimore's presentation called "Proposed Federal Tax Changes – What does this mean to your farm?" taking place at 8:15 a.m.
This event is hosted by Alberta Barley, Alberta Canola Producers Commission, Alberta Pulse Growers and Alberta Wheat Commission. The breakfast is free to attend but pre-registration is required.
Researchers identify gene to help hybrid wheat breeding
1 year ago
-
Australian researchers at the University of Adelaide have identified a naturally occurring wheat gene that, when turned off, eliminates self-pollination but still allows cross-pollination – opening the way for breeding high-yielding hybrid wheats.
Published in the journal Nature Communications, and in collaboration with U.S.-based plant genetics company DuPont Pioneer, the researchers say this discovery and the associated breeding technology have the potential to radically change the way wheat is bred in Australia and internationally.
"Wheat is the world's most widely grown crop, delivering around 20 per cent of total food calories and protein to the world's population," says Ryan Whitford, Hybrid Wheat Program Leader at the University of Adelaide's School of Agriculture, Food and Wine.
"But to meet increased food demand from predicted global population growth, its production needs to increase by 60 per cent by 2050. One of the most promising options to meet this demand is for farmers to grow hybrid wheat varieties, which can offer a 10 to 15 per cent yield boost relative to conventionally bred varieties that are currently on the market."
Hybrid wheats result from crosses between two carefully selected pure wheat lines. The challenge to produce hybrid wheat, however, is in the breeding and commercial multiplication of the hybrid parent seed. Wheat is a self-pollinator while the production of hybrid seed requires large-scale cross-pollination.
In the United States, DuPont Pioneer has developed an innovative breeding technology for corn called Seed Production Technology (SPT) used to bulk up parent breeding lines for hybrid production.
"The pollination gene is 'biologically contained' to the breeding process and does not make its way past the grandparent stage in producing the end-user hybrid seed," says Marc Albertsen, Research Director, DuPont Pioneer. "This identified pollination gene is the key step for a similar technology for wheat and could dramatically increase the efficiency of hybrid wheat seed production."
Source: University of Adelaide