Pulse and Special Crops Industry Partners with AAFC to Achieve Aggressive Growth Targets
2 days ago
-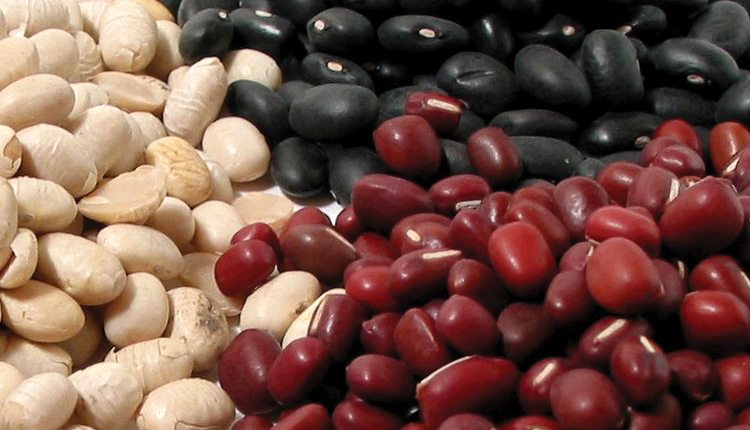 On July 11, the Honourable Marie-Claude Bibeau, Minister of Agriculture and Agri-Food, announced a $5,824,897 contribution to Pulse Canada and the Canadian Special Crops Association through the Canadian Agriculture Partnership's AgriMarketing Program (AMP). This funding will support the Canadian pulse and special crop industry's aggressive strategy to develop and diversify its market base, to address barriers to growth and to hit bold targets set by its Board of Directors.
Pulse Canada has developed a "25 by 2025" strategy which aims to move 25% of Canadian pulse production,or 2 million tonnes of pulses, into new markets and use categories by the year 2025. The strategy is focused on developing inroads into the food and pet food manufacturing, processing and foodservice industries inmarkets with the greatest volume potential for pulse ingredients. "Finding new opportunities for Canadianpulses is critical given the uncertainty we face in markets we've relied on for decades. The growing demandfor plant protein and interest in sustainability in markets like the US and Europe presents exciting new opportunities for Canadian pulses" says Allison Ammeter, Chair of the Pulse Canada Board of Directors.
In addition to supporting the industry's market diversification strategy, AMP funding also will support theindustry's efforts to remove barriers to trade. "Market disruptions in key export markets like India underscore the impact that loss of access in even one market can have on the profitability of growers and the trade," says Quinton Stewart, President of the CSCA. "Our partnership with AAFC will allow us to proactively address issues before they become barriers and to respond to emerging challenges so we can restore access as quickly as possible" says Stewart.
Support through AMP also will enable the industry's strategy to enhance its brand as a consistent and reliablesupplier. The AMP funding will support the ongoing efforts of the CSCA and its partners in the Ag Transport Coalition to measure the performance of the transportation system. "The partnership between the growers and the trade from the pulse and special crop, canola and wheat industries has allowed us to create a system that monitors the capacity and service provided to the sector on a daily basis," says Gordon Bacon, CEO ofPulse Canada and the CSCA. "With detailed evidence of system performance, we can focus on the changes needed to bring about measureable improvements in getting product to market" says Bacon.
In addition to the partnerships formed within the Ag Transport Coalition, the CSCA also works with the Canadian Mustard Association, the National Sunflower Association of Canada and the Canaryseed Development Commission of Saskatchewan to facilitate a suite of special crops applications to AMP. Today's announcement also includes funding for each industry to take on activities that'll help overcome challenges, take advantage of new opportunities and ultimately, strengthen Canada's position as a premier supplier ofspecial crops to the world.
Source: Pulse Canada
Pulse Sector Views C49 as Step Toward Improved Transportation Performance and Reliability
2 months ago
-
Pulse Canada and the Canadian Special Crops Association (CSCA) expect to see improved service for Canadian shippers as a result of the passing of Bill C49, the Transportation Modernization Act. The pulse sector views the Bill as a framework for improving Canada's transportation system.
The Act introduces reciprocal penalties into Service Level Agreements, replaces extended interswitching with a new "long-haul interswitching" provision, provides the Canadian Transportation Agency with own-motion inquiry powers on systemic or emerging rail freight issues under guidance from the Minister of Transportation, redefines adequate and suitable service, and makes changes to the Maximum Revenue Entitlement calculations to promote railway investment in hopper cars.
"Pulse Canada wants to see an innovative and transparent rail system that provides improved service and capacity to drive economic growth and international competitiveness for the pulse and special crops sector," said Greg Cherewyk, Pulse Canada's Chief Operating Officer. "The true measure of success of the changes to the Canadian Transportation Act will be in how they deliver measurable improvements in service performance and reliability."
A key outcome of Bill C-49 will be the launch of a regulatory process to develop rail service and performance indicators. Pulse Canada and the CSCA believe that the development of a comprehensive data regime to hold players accountable for their performance and track progress towards achieving the goals of the Transportation 2030 strategy is essential.
"The grain sector has invested in increasing the transparency of the rail system through the Ag Transport Coalition and has identified the key metrics needed to develop a relevant, reliable and timely data regime," said Cherewyk. "With the passing of C49, the industry must now turn its attention to developing the work plan and comprehensive performance measurement system that meet the needs of individual companies and industries, and deliver what is intended with this legislation."
Source: Pulse Canada
Nominations Open for 2020 Pulse Industry Innovator Award
3 months ago
-
The Alberta Pulse Growers Commission is pleased to announce the sixth annual Alberta Pulse Industry Innovator Award. An industry innovator is a person or organization that has worked to help nurture and shape the pulse industry and has helped contribute to the success of the industry as it is today. Innovators may have contributed to the industry through various areas from production, marketing, research, extension, processing, management, promotion and innovation.
To nominate someone, please complete the Pulse Industry Innovator Nomination Form below.
Nominations may be forwarded to the APG office and will be accepted until December 6, 2019.
2020_APGPulseInnovator_Nomination_Form_final
Source: Alberta Pulse Growers 
Former District Agriculturist Kirsty Ross Honoured with 2019 Alberta Pulse Industry Innovator Award
5 months ago
-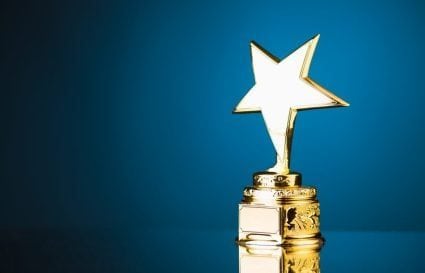 The Alberta Pulse Growers (APG) selected Kirsty Ross (Piquette), who was instrumental in building the field pea industry in northeastern Alberta, as the winner of the fifth annual Alberta Pulse Industry Innovator Award.
"Each year, APG recognizes a person or organization whose progressive thinking and tireless efforts helped build Alberta's pulse industry into the flourishing sector that it is today," said APG Vice-Chair Don Shepert. "Kirsty became a visionary for the pulse industry in northeast Alberta. She introduced a new crop that had no history in the area. She persevered through the use of grower groups to advance the crop to a place of prominence in rotations in our area. Kirsty's commitment to the farming community is not forgotten, and it is very well appreciated by all those affected by her work."
As a provincial district agriculturist for the St. Paul area in the mid-1980s, Ross started to look for another option to add to the area's crops and generate more cash flow for farmers. She began to organize field trials after becoming intrigued by the nitrogen cycle and nutrients that pulses provide to the soil. Add to this that the St. Paul area was also home to a high concentration of hogs, and the result was that an increasing number of producers started to grow field peas. The St. Paul Seed Cleaning Plant became involved as they saw a future for cleaning dry peas for human consumption. Ross noted that growing the field pea industry in what became Alberta Pulse Growers' Zone 5 was a collaborative effort that was successful because of the efforts of producers, grower groups, agricultural service boards, plant breeders, and many more.
Ross said that she was honoured to learn that she was chosen as the recipient of the fifth annual Industry Innovator Award.
"I was very stunned and humbled – it was really quite special," Ross said. "I had a lot of support from the St. Paul Agricultural Service Board who worked with me in organizing local trials on different pea varieties. By proving the crop could be grown and marketed successfully in the area, growers became interested. It was a team effort, but I guess I was the catalyst. I was able to bring everyone together. I always wondered what else we could grow up there (near St. Paul) and peas seemed to be a great fit."
The Alberta Pulse Growers Commission represents 6,000 growers of field pea, dry bean, lentil, chickpea, faba bean and soybean in Alberta. Our vision is to have Alberta pulses recognized by consumers as environmentally friendly, healthy, nutritious, and recognized by all producers as being an essential element in a sustainable cropping system.
Source: Alberta Pulse Growers
Pulse Seed: Damage Control
6 months ago
-
They may not rank up there with the likes of The Tragically Hip or maple syrup, but it could be argued that Canadian pulses rank among this country's greatest national treasures.
Pulses represented approximately six per cent of the total field crop area in Canada in 2011 according to Census of Agriculture statistics. In addition, pulse area and production has significantly increased in Canada since the 1980s, making the country one of the leading producers and exporters of pulses in the world. The numbers in Alberta are equally impressive, where a total of 2,363 farms (19.5 per cent) grew pulses in 2011 and planted just over 348,000 hectares of yellow peas, lentils, faba beans, chickpeas and other pulses that year.
But like any treasure, pulses need to be properly handled in order to reduce the risk of potential harm. That's especially true when it comes to pulse seed, according to Nathan Gregg, program manager of applied agricultural services for the Prairie Agricultural Machinery Institute (PAMI), one of the leading research agencies for testing and evaluating farm machinery in Canada.
Gregg says one of the challenges with pulse seed is that it's often larger than many other types of seed which can make it more susceptible to harm, including mechanical and handling damage. Complicating matters is the fact that some of that damage may not be visually discernable, but rather sub-surface hairline cracks or internal fractures which may affect its ability to absorb water and other internal germination processes.
Larger Seed, More Surface
"It's a larger seed which might lead you to think it's more robust and tough, but what ends up happening is that it gets some additional pinch points that other smaller seeds wouldn't [have] so it sustains [more] damage in some of the mechanizations we have in auger flighting and things where there's moving parts," Gregg says. "Due to its size, it's exposed to some of those impacts and pinch points that otherwise wouldn't affect smaller seed."
In addition, Gregg points out that the genetic makeup of pulse seed — including factors such as seed coat thickness or elasticity, oil content and starch cellular structure — is another issue and can make it more susceptible to impact damage, especially depending on moisture content.
What exactly does that mean for pulse growers here in Alberta? The simple answer is potentially less money in their pockets. Any seed damage can lead to a lower quality crop which in turn can lead to deductions and discounted prices of as much as 30 per cent, both domestically and internationally.
"It's very important for producers to try and minimize the amount of cracked seeds that they have and also splits," says Nevin Rosaasen, a policy and program specialist for the Alberta Pulse Growers (APG).
Potential Price Reductions
"Splits and cracks … result in price reductions as dockage and they're not getting paid for the whole seed or it results in quality downgrades. The price difference is always fluctuating. It's similar to the protein market in wheat. If you have nice quality peas or beans you can usually negotiate a better price. If you have too many cracks in the seed coat you will be discounted."
Another concern is that cracked or damaged pulse seed can also mean more plant material finding its way into the seed, which can lead to an increased risk of disease such as mould or fungus.
So, what can pulse growers do to prevent or mitigate damage to seed? Gregg says the most common piece of advice he offers to growers is to reduce exposure to any potentially damage-causing incidents, and limit their severity, whether its rotating mechanical parts, impact from high drops or just gravity acceleration.
"In simple terms … avoid overhandling these types of crops. If you can put [the seed] through an auger once instead of twice or directly into the truck and skip the grain cart or different things like that where you introduce the opportunity for damage to occur, do it," he says.
Rosaasen agrees and says that's especially true for a pulse crop like peas. He recommends growers slow down the speed of any auger they might use and keep it covered with grain at the bottom to help minimize the amount of cracks caused to the seed. In fact, he says a growing number of farms are switching to conveyor systems to reduce the risk of damaging seed or grain.
A Gentler Option
"Many producers have moved to conveyor augers which are more costly but they use a conveyor belt system rather than a corkscrew auger which is the conventional way of moving grain. They're more costly but they're very gentle and they handle pulses very nicely," he says.
Another key factor to consider with pulse seed is moisture content, which can be something of a double-edged sword: too high a moisture level can lead to damage while too low a level can be equally problematic.
"We don't necessarily understand it that well but anecdotally we can see a difference in the amount of damage sustained by these crops just based on moisture content," says Gregg. "There's kind of a sweet spot in terms of acceptable moisture where your chances of damaging that seed are minimized. Producers can try to cater their operations and their handling processes to that."
That includes storing the seed. Moisture is almost unavoidable as grain or seed cools down inside a bin in the winter and dampness circulates down from the sides of the bin and up through the centre of it. Rosaasen stresses that while it's a challenge, it's not an insurmountable one.
"You'll always get some moisture issues within bins because you've got those warmer sides," he says. "That's why it's important to move your grain. Make sure that you have the ability to aerate and put air or wind through the grain that keeps the moisture moving out of the top of the bin and not allow it to build in spots."
Another important quality factor to consider is something referred to as earth tag. That is when dust or even natural fungus breaks down plant material and adheres to the seed coat. In the case of yellow or green peas, it can show up as a slight discolouration on the seed coat. It often occurs when pea plants have been laid down by strong winds or a heavy rainfall. The bad news, Rosaasen says, is that it's virtually impossible to clean off of seed.
Gregg says one of the simplest, and most effective, ways of preventing mechanical or cleaning damage to pulse seed is for growers to examine their entire production chain to see where it can or does occur and determine what can be done to reduce or eliminate any damage.
Analyzing your Processes
"Analyze your processes so that you are aware [of potentially damaging operations]. Some things you can't avoid but there are things you can do to minimize exposure to damage-causing incidents. Monitor your operation and try to cater it to the best outcome," he adds.
APG has recently stepped up its efforts to provide growers in the province with information on what they need to know when it comes to pulses. In conjunction with Lakeland College Applied Research it now offers a Pulse Agronomy Field School that caters to producers who already grow pulses as well as those who haven't done so in a few years and offers information on everything from basic agronomy topics to seed treatment for pea leaf weevil management.
It's also partnered with the Alberta barley, canola and wheat commissions as part of Making the Grade, a hands-on, one-day grading course for farmers and others employed in the agricultural sector. As part of the course's pulse grading section, farmers are provided with information on techniques and best management practices to minimize splits, cracks and other quality concerns to maximize the value they receive for their pulse crops.
"We've had excellent feedback and demand for more workshops," Rosaasen says.
Alberta Pulse Growers Launches New App For Regional Variety Trials And News In Real Time
8 months ago
-
Alberta pulse producers can now download a smartphone app that allows them to search data from Regional Variety Trials (RVT) relevant to their zone and receive up-to-the-minute news from the Alberta Pulse Growers Commission (APG).
"The new Alberta Pulse Growers app will allow farmers to easily find out how pulse varieties fared in their own zones," said APG chair D'Arcy Hilgartner. "This means that trial results will be available to growers for different varieties and areas as they are reported. The new app will make a world of difference to growers like me who previously had to wait for all of the data to be reported and published at the same time."
The app is available for free download on iTunes and Google Play. The RVT information can also be accessed via www.albertapulservt.com.
APG has funded regional variety trials across the province for many years to ensure that growers have current yield, standability and disease resistance information relevant to their own farms. APG is committed to ensuring the sharing of high quality data in an easy-to-use format for the producers who can benefit from it. The new web tool was designed to allow Alberta pulse producers to access the information they need when they need it because a pillar of best management practices for every crop is selecting a variety that is suited to a growing environment.
The app will also allow busy producers to receive news alerts for relevant APG updates such as news releases, Feed Pea and Faba Bean Feed Benchmarks, and Chuck Penner's Pulse Market Insight column.
Source: Alberta Agriculture and Forestry
APG Seeks Advisors in All Zones to Advance Alberta's Pulse Industry & Develop Leadership
9 months ago
-
The Alberta Pulse Growers Commission (APG) invites pulse producers who want to grow the province's pulse industry while developing their own leadership skills to run for election as an advisor in their zone.
"Advisors are essential to the success and continued growth of the commission and Alberta's pulse industry," said APG Chair D'Arcy Hilgartner. "I began as an advisor and learned so much about APG and the pulse industry that when the opportunity came to be elected as a director, I was confident that I had the experience to step into that role."
Participating with the organization as an advisor is an opportunity for a producer to develop their leadership skills. Advisors help guide research and extension activities specific to their zone. Directors on APG's provincial board often serve as advisors first.
Positions are available for election in all zones this fall. Producers must have sold pulses within the last two years to be eligible to serve as an advisor. Pulse growers who are interested in becoming an advisor in their zone must be nominated by an eligible pulse grower at their zone annual general meeting listed below.
Zone 1 – Dec. 3, Heritage Inn, Taber
Zone 2 – Nov. 14, Strathmore Civic Centre
Zone 3 – Nov. 21, Westlock & District Community Hall
Zone 4 – Nov. 19, Rycroft Ag Centre
Zone 5– Nov. 22, Willingdon Recreation Centre
Pulse producers who have questions about advisor elections are encouraged to contact the APG office ([email protected]).
The Alberta Pulse Growers Commission represents 6,000 growers of field pea, dry bean, lentil, chickpea, faba bean and soybean in Alberta. Our vision is to have Alberta pulses recognized by consumers as environmentally friendly, healthy, nutritious, and recognized by all producers as being an essential element in a sustainable cropping system.
Source: Alberta Pulse Growers
Storage Tips for Soybeans
10 months ago
-
Knowing how to properly store soybeans is especially important this year as an increasing number of Alberta growers warmed up to growing soybeans as the market cooled down.
Dr. Joy Agnew of Prairie Agricultural Machinery Institute (PAMI) shared some expert tips for drying and storing an oilseed like soybeans that will come in handy this year with a colder and wetter September than usual in much of Alberta.
"Spoilage of soybeans usually isn't the issue," she said. "The main challenge with storage of soybeans, particularly in western Canada, is keeping them from freezing to the point where they will not flow out of the bin. Some commercially available solutions to help break up frozen masses in the bin are available, but none have been proven yet."
Agnew added that it is highly recommended to "core" a bin of soybeans to help prevent spoilage and storability issues. This means pulling out a load to invert the cone at the top of a full bin. The material removed during coring is likely to be of lower quality (broken seeds, dockage, etc.) and may need to be stored separately.
For short-term storage of soybeans (<6 months), target a 12% moisture content. For longer-term storage of soybeans (>6 months), target a 10% moisture content.
As for all grains, cool soybeans to 15 degrees Celsius or lower to minimize risk of spoilage. Due to the higher risk of freezing/sticking, be careful about cooling below five degrees Celsius.
Blowing air through soybeans is generally much easier than blowing air through other oilseeds because of the larger kernels. Less resistance equals more airflow.
"Equilibrium moisture content charts for soybeans do exist," Agnew noted, "but I am unsure how accurate or useful they are since we have never evaluated natural air drying of soybeans."
For more information about storing pulses, click here for resources from Saskatchewan Pulse Growers and here for information from Iowa State University.
Click here to read more about PAMI's research project investigating best practices for storing pulses.
Source: Pulse Check
Alberta Pulse Growers Invests $2.4 Million in Partner Funding for Federal Cluster Research Projects
10 months ago
-
Alberta Pulse Growers committed $2.4 million to Pulse Science Cluster projects announced Sept. 11 by Agriculture and Agri-Food Minister Lawrence MacAulay.
"This is the largest commitment Alberta Pulse Growers has ever made into Science Clusters in the history of the federal program," said Chair D'Arcy Hilgartner of Alberta Pulse Growers. "This investment demonstrates the commitment of APG and the Government of Canada to research programs that benefit pulse growers. We really appreciate Agriculture and Agri-Food Canada's continued investment into pulse research. Participation in Cluster projects helps APG research dollars go further."
The Pulse Science Cluster brings together researchers from across Canada to work on pulse specific issues that were prioritized through a collaborative effort between Alberta Pulse Growers, Manitoba Pulse & Soybean Growers, Saskatchewan Pulse Growers and Ontario Bean Growers, as well as Pulse Canada.
APG is involved in the following Pulse Science Cluster projects: Selection for disease resistance in early maturing bean lines for Alberta; Identification of dry bean lines in Ontario and the Prairies with improved canning and cooking quality; Optimizing disease management strategies for white mould and bacterial blights of dry bean; Development of genetically improved field pea varieties and germplasm for the Canadian pulse industry and the evaluation of flavour, physiochemical and functional characteristics in high protein pea breeding lines; Breeding, physiology and agronomy to mitigate yield loss caused by root rots of pea; Vigilance towards plant nematodes to sustain pulse production on the Canadian Prairies; and Integrated pest management of pea leaf weevil using biological control and low insecticide-input alternatives.
The funding for these projects is in addition to APG's investment of $111,000 for three projects as part of the Integrated Crop Agronomy Cluster, which was announced in July. Those projects are: Coordination of a crop disease monitoring network for Western Canada; Spray drift management under changing operational requirements; and Optimizing systems productivity, resilience and sustainability in the major Canadian ecozones.
The Alberta Pulse Growers Commission represents 6,000 growers of field pea, dry bean, lentil, chickpea, faba bean and soybean in Alberta. Our vision is to have Alberta pulses recognized by consumers as environmentally friendly, healthy, nutritious, and recognized by all producers as being an essential element in a sustainable cropping system.
Source: Alberta Pulse Growers
New Tool in Time for Faba Bean Harvest Helps Growers Determine When to Spray
11 months ago
-
The new Pulse Spray to Swath Interval Calculator helps take the challenge out of timing your desiccant (diquat) or pre‐harvest herbicide (glyphosate) application in faba beans this fall.
The Spray to Swath Interval is the minimum number of days that must pass between product application and cutting your crop by swathing or straight‐cutting. On farm chemical labels, you'll see it referred to as the Pre‐Harvest Interval or PHI. Cutting before this interval has lapsed can leave unacceptable residues on harvested seed. There are also Spray to Swath Interval Calculators available for peas, lentils, dry beans and chickpeas available at https://keepingitclean.ca/phi/spraytoswath/.
Spraying faba beans too early can decrease yield and seed size while spraying too late, especially after a frost, can greatly delay the dry down of the crop as well as have yield implications.
"We recommend desiccation in the Central Alberta area be no later than Sept. 10 because of the risk of frost," said Pulse Research Scientist Robyne Bowness Davidson of Alberta Agriculture & Forestry. "You have to look at the crop. Look at the calendar and make a desiccation decision considering growth stage and environmental conditions. There can be frost any time after the middle of September in Central Alberta, so therefore you must make the call aiming for the highest yield potential found in the bottom of the plant and not wait for the green material at the top. If frost hits the crop, the green material at the top will go to absolute mush resulting in yield losses whereas the more mature pods will be fine. The ones that do have a bit of firmness, depending on moisture likely will turn black. The black ones will not be accepted into the human consumption market but will still be suitable for the feed market. If the seeds split into two halves when squeezed, it is an indication that moisture levels are below 40% and yield can be captured."
Comparing the colour change of the hilum (the scar or crease on the seed) in the top pods and bottom pods on the main stem is helpful for proper timing. The seeds in the top pods of the plant should ideally be full size and the hilum should be similar in colour change to those seeds at the bottom pods. The hilum colour change in tannin variety faba beans, typically for food markets, is from a greenish colour to black. When top pod seeds and bottom pod seeds hilum colour is similar and changed to a black in colour, it indicates the top seeds have fully matured. It is more difficult to detect the change in hilum colour in low tannin varieties such as Snowbird. When the hilum on the bottom pod seeds and top of the plant pod seeds on the main stem have both changed from green to light tan in colour, this indicates the seeds have fully matured.
Ensuring the seeds at the top of the plant have matured fully will prevent reduced seed size and ensure that you achieve your full yield potential. Unfortunately, depending on the year and environmental conditions this may not be possible, especially if frost is in the forecast. In most cases, it is better to err on the later side than to spray too early. Diquat has a much faster dry down period and can work within five days while glyphosate works much slower (10‐14 days or longer until green weeds and stems begin to turn colour) and should be utilized to aid in perennial weed control.
Source: Alberta Pulse Growers