Canadian Science Shows Strong Support for Climate Smart Agriculture
2 years ago
-
OTTAWA, Dec. 1, 2016 – Today, members of the Canadian 4R Research Network, a group of nine leading Canadian researchers, gather in Ottawa to deliver an important message on the agronomic data gathered on how applying fertilizer using Nitrous Oxide Emission Reduction Protocol (NERP) and 4R Nutrient Stewardship (Right Source @ Right Rate, Right Time, Right Place) can assist the Government of Canada meet sustainable development goals and greenhouse gas mitigation targets.
The research has indicated that 4R Nutrient Stewardship reduces greenhouse gas and ammonia emissions from cropped soil and diminishes losses of phosphorus to surface waters and nitrate leaching in groundwater.
"The evidence is clear: We can improve both the quantity and quality of food for a growing global population without compromising food security, making agriculture more sustainable, more productive, and more resilient," said Garth Whyte, president and CEO of Fertilizer Canada.
This is good news for Canada's farmers who can now soundly employ 4R Nutrient Stewardship in their fields to enhance competitiveness, increase productivity and adaptability while addressing the sustainable intensification of agriculture.
"We have a research network, with 10 projects across Canada, in every major agricultural region. This research is tackling nutrient use issues and opportunities for improvement," said Dr. Mario Tenuta, professor of applied soil ecology at the University of Manitoba. "The 4R Nutrient Stewardship approach provides a basis to adopt and develop farm practices to reduce greenhouse gas emissions and loss of nutrients to the environment."
The findings of the Canadian 4R Research Network are a result of $1.1 million in funding towards the Fertilizer Canada (formerly the Canadian Fertilizer Institute's) project entitled "A Canadian Research Network to Improve 4R Nutrient Stewardship for Environmental Health and Crop Production" under the Agriculture and Agri-Food Canada (AAFC) AgriInnovation Program: Growing Forward II. The Canadian fertilizer industry funding provided an additional $1.1 million to the project for a total of $2.2 million over three years (2015-2018).
Agriculture has a valuable role to play to help to limit climate change. Canada has a unique opportunity to utilize the advancements made by the Canadian 4R Research Network, especially in the development of goals and indicators as part of its sustainable development strategy.
More details are available in a special publishing of developments and outcomes of the Canadian 4R Research Network on Fertilizer Canada's website (fertilizercanada.ca).
SOURCE Fertilizer Canada
Seed treatments help break the Fusarium lifecycle
2 years ago
-
Fusarium is a fungus that survives in a wide range of hosts, causes significant losses in grain yield and quality, and is easily spread by wind. Noteworthy for Canadian growers, the Fusarium fungus can overwinter in soil, or on crop and grass residues.
When Fusarium overwinters, its lifecycle extends; when diseased seedlings die or residues remain on the field, they add the fungus into the soil. As the presence of the fungus in the soil increases, the likelihood of developing infected seedlings in the following year also increases, leading to a greater potential for yield losses.
Areas of Western Canada have experienced significant moisture in the last few years, and these damp conditions have allowed Fusarium to thrive. Fortunately, seed treatments can help control the Fusarium lifecycle. Effective seed treatments offer disease control and protect planted seeds from infected soil and residues.
Blake Bergen, a wheat and canola grower from Drake, Sask., said he has seen an increase in Fusarium in his area. "Fusarium has become increasingly prevalent for us, particularly in the last two to three years," he says. "We often have those damp soils that provide an environment for fungus to survive. Having a good seed treatment to combat that and help stimulate root growth and plant vigour is very important for us."
With Group 3, 4 and 11 active ingredients, Insure Cereal provides broad-spectrum protection against many seed- and soil-borne diseases, including seed rot, root rot and seedling blight caused by the Fusarium fungus. Insure Cereal offers the highest degree of Fusarium control, as it contains Group 3 and Group 11 active ingredients at rates which on their own are labelled for control. With two different active ingredients, Insure Cereal is a true multiple mode of action seed treatment that delivers high-level efficacy against Fusarium. In addition to protecting the crop from diseases, the Group 11 ingredient, Pyraclostrobin, provides AgCelence plant health benefits.
In performance trials, seeds treated with Insure Cereal show more consistent emergence and plant stand establishment, including under cool conditions. "Having consistent emergence is a key component to managing Fusarium. Consistent emergence leads to more consistent crop staging, which is shown to improve the performance of Fusarium Head Blight fungicides like Caramba," said Russ Trischuk, technical marketing specialist for Function Crop Care at BASF Canada.
In addition, Insure Cereal delivers protection from environmental stresses like frost, so growers can expect to see increased seedling vigour.
"With Insure Cereal, we see a more robust plant—overall, the plants are larger," said Trischuk. "The plants whose seeds are treated with Insure Cereal have larger leaves and a more extensive root system, and this allows them to capture nutrients and water more efficiently, leading to stronger overall health."
Getting crops off to the best start with a seed treatment allows for more precise and effective in-crop foliar applications of fungicides throughout the crop's lifecycle. Applying fungicides that protect the crop throughout the growing season lead to increased yield potential.
Insure Cereal is a strong seed treatment that shields crops against early threats, helping to protect a grower's investment at planting time. For more information on Insure Cereal, visit agsolutions.ca/insurecereal.
Source: BASF
SeCan to Mark 40 Years at CSGA Meeting
2 years ago
-
SeCan will celebrate its 40th anniversary as part of the Canadian seed industry next week at the Canadian Seed Growers' Association annual meeting in Clear Lake, Man.
SeCan was formed in 1976 and has been able to bring new varieties with improved features into commercial production more quickly. This is a benefit to everyone in the business, including farmers, millers and other processors, consumers and exporters.
SeCan continues to be a major supporter of plant breeding in Canada. To date, the organization has returned more than $90 million in royalties and research funding.
The 40th anniversary gala will take place July 6. Visit CSGA's website for more info about the three-day CSGA event: http://seedgrowers.ca/csgas-annual-general-meeting/
Alberta Wheat Commission Applauds Investment in Agri-food Industry
2 years ago
-
The Alberta Wheat Commission (AWC) is pleased to hear of a major investment in the value added agri-food industry in Alberta. The $10 million capital investment from the Government of Alberta for Agriculture and Forestry's Agrivalue Processing Business Incubator and the Food Processing Development Centre at Leduc is a great advancement for wheat producers and the agriculture industry as a whole.
"As farmers in this province we are growing high quality food ingredients for international markets, so it is great to see this type of investment to further advance value here at home," said Kevin Auch, Chairman of AWC. "Alberta's agricultural products are a $13 billion industry and seeing the crops we grow being used as ingredients to make new and innovative products is exciting to growers."
Value-added processing provides farmers with local market alternatives and thus greater competition for the crops they grow.
The Food Processing Development Centre is a fully equipped product development facility that provides equipment and services to help new and established companies research new product ideas, develop their products and grow their business. They have a team focused on looking at new and innovative products using Alberta grown crops, particularly for bakery products.
"This expansion and investment in the Food Centre will help diversify our industry and promote economic growth, as well as provide consumers a perspective on the quality of Alberta-sourced grain as an important food ingredient," added Auch.
This investment will help to increase capacity in value added processing of cereal grains, including fractionation to produce high value ingredients such as proteins and fibre.
Alberta's Crop Commissions to Survey Sustainability Practices of Farmers
2 years ago
-
Alberta's four major crop commissions are addressing a growing need for the grain sector to meet high sustainability standards needed to maintain and expand international market competitiveness. The crop commissions contracted Ipsos Reid to conduct a phone survey of Alberta growers in late June to gain a better understanding of farmers' readiness to benefit from internationally recognized sustainability standards and beneficial management practices.
Jolene Noble, Extension Coordinator for the newly formed Farm Sustainability Extension Working Group (FSEWG) says, "Canadian agriculture has a very positive image in the global market place and Alberta growers are progressive, innovative, and dedicated to the stewardship of their land." This reputation positions the Alberta farmers to be leaders in the sustainable agriculture movement and capitalize on emerging market opportunities.
"We are living in a world where fewer and fewer people have a connection to agriculture. At the same time there is a growing interest by consumers as to where their food comes from," says Jason Lenz, Vice Chairman with Alberta Barley. "Sustainability is increasingly important to consumers, restaurants, and food retailers, so we need to be able to demonstrate that we are producing a sustainable product and dedicated to continued improvement on this front."
In mid to late June, growers will be receiving phone calls from Ipsos Reid to answer questions regarding their production practices. Results from this survey will enable the industry to quantify the great work that Alberta growers are already doing on farm sustainability. Building on the work from the Alberta Crops Sustainability Certification Pilot Project from spring of 2015, the working group will assess the results and provide resources and extension support to continue advancing on farm sustainability production practices in Alberta.
Listen Now: Canola Crops Take a Beating
2 years ago
-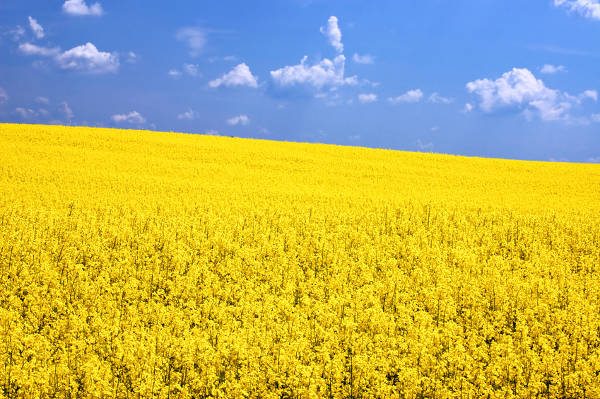 Some canola crops took a beating from the dry conditions, insects, and frost. Murray Hartman, provincial oilseed specialist with Alberta Agriculture, says producers should be checking their crops to see if reseeding might be an option.
Listen here:Â http://www1.agric.gov.ab.ca/$Department/newslett.nsf/all/cotl25223/$FILE/16_154_Murray_Hartman.mp3
Wheat Genome Sequencing Soon to be Released Across the Globe
2 years ago
-
Wheat accounts for over 20 per cent of all calories consumed in the world. The rising global population is demanding a sustainable and secure source of wheat, pressuring major wheat exporting countries like Canada to be at the cutting edge of varietal development.
Variety development across the world took a major leap forward in early 2016 when, at the annual Plant and Animal Genome Conference, it was announced that a Canadian-led team had sequenced 90 per cent of the highly-complex genome for bread wheat.
This breakthrough in genomic sequencing was accomplished, in part, through the Canadian Triticum Applied Genomics (CTAG2) project, which is co-led by plant scientist Curtis Pozniak of the University of Saskatchewan's Crop Development Centre.
Wheat researchers across the globe will now have a resource that will allow them to better identify genes responsible for adaptation, pest resistance, stress response and improved yield.
"Think of the sequence as the blueprint," explains Pozniak. "So now we can see the genes and we can see the genomic structure. What we need to be able to do now is associate each of those genes with phenotypes that are important in the field. That's really where the hard work begins."
With the blueprint in place, years earlier than anticipated, researchers and breeders will begin work linking genotype and phenotype. Phenotype is the observable characteristics of the plant that result from the interaction between the genotype and the environment.
Pozniak is quick to emphasize that while sequencing the genome strengthens the foundation of varietal development and provides an important tool for breeders to improve selection efficiency, it is only the first step in a complex process.
"What we're looking at with any kind of genomic resource is being able to improve the efficiency of selection in the long run," he says. "If you can identify and understand the package of genes that result in a phenotype that has economic value, then it is quite easy to track in the breeding program as we're trying to improve other traits such as yield."
Since the announcement in January, Pozniak and his team of researchers have been working diligently to ensure the entire genome of the test variety, Chinese Spring, is mapped completely and accurately before taking the next step.
"The intent is to release the sequence into the public domain for breeders and researchers to use however they see fit," he says. "That will happen in the next few weeks and months as we finish up some quality control on the data. We don't want to release any data that could lead anyone astray. So we're checking and double-checking that the data is fine and then we will make the data available on a website for anyone to download."
The CTAG2 project, which includes researchers from the University of Regina, the University of Guelph, the National Research Council and Agriculture and Agri-Food Canada, received funding from the Saskatchewan Wheat Development Commission, the Alberta Wheat Commission, the Manitoba Wheat and Barley Growers Association, and the Western Grains Research Foundation, along with several other organizations. It is part of a larger collaboration involving researchers in Canada and from across the globe, who have been collaborating as part of the International Wheat Genome Sequencing Consortium.
Pozniak says the excitement in the international crop research community about the release of the wheat sequence is unmistakable. Wheat researchers are now ready to put this tool to use in breeding varieties that will meet the needs of farmers and end users throughout the world.
"Completing the sequencing really allows us the opportunity to concentrate on how we can use the sequence, especially the biology and breeding behind it. Most of the effort was around generating the sequence and now we're at the stage where we can actually take it to the field and do biological research on wheat in a way that we haven't been able to do before."
Mustard: Little Seed on the Prairie
2 years ago
-
Starting with only 40 hectares of mustard crops in Alberta in 1936, Canada has now become the world's largest exporter of this ancient condiment. How? Simple: the Canadian prairies have ideal conditions for the drought-resistant, cool-weather crop.
Today, research is focussed on producing varieties fine-tuned for improved nutritional benefits. The hub for much of this research is the Saskatoon Research and Development Centre. Here, scientists have created new yellow and brown mustard varieties with reduced oil and increased protein content.
Canadian mustard's uses extend far beyond food, as well. From environmentally friendly pesticides, to a bio-diesel additive, to a natural fertilizer, the world will soon see even more advanced applications for Canadian mustard. But don't fret: making sure hot dogs and hamburgers have that extra zip will always be a top priority.
Ag facts
Canada is the world's largest producer of mustard seed.
The United States is Canada's largest market accounting for nearly 50% (60,000 metric tonnes per year) of Canada's total mustard seed exports.
Podcast: Don't Rush to Seed Canola
2 years ago
-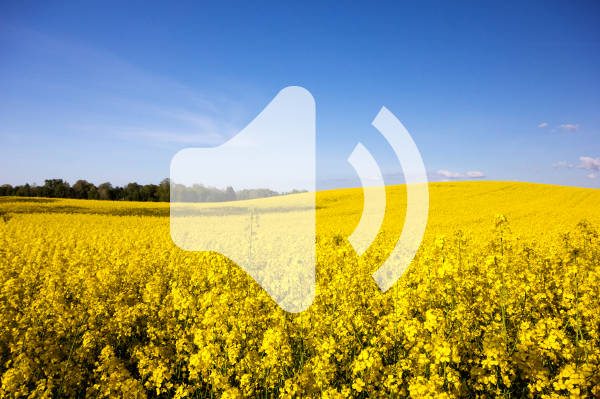 The Canola Council of Canada says growers don't have to be in a rush to seed canola in early May. Other crops such as cereals and pulses that are more suitable for deeper seeding to reach moisture may be better choices for producers waiting for rain.
Listen here:Â http://www1.agric.gov.ab.ca/$Department/newslett.nsf/all/cotl25120/$FILE/16_130_Caitlynn_Reesor.mp3
Farm Sustainability Extension Working Group Hires Extension Coordinator to Boost On-Farm Sustainability Awareness
2 years ago
-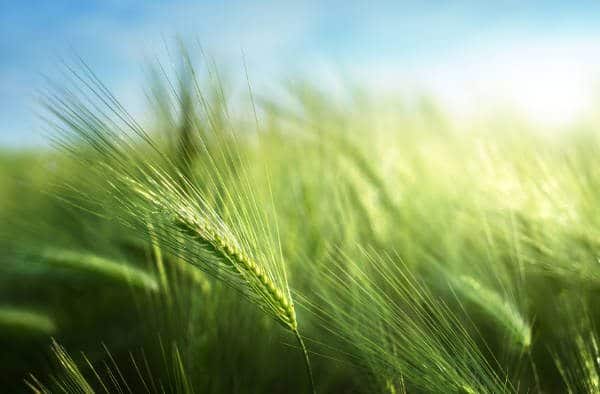 The Farm Sustainability Extension Working Group (FSEWG) announces that Jolene Noble of Manning, Alberta, has been hired as an extension coordinator to develop, coordinate, and implement an extension program to increase Alberta producers' awareness of on-farm sustainability.
Organized by the FSEWG with funding support from Alberta Agriculture and Forestry's Growing Forward 2 Program, this collaborative role is in place to address a growing need for the crop sector to meet high sustainability standards to maintain and expand international market competitiveness.
"Sustainable agriculture is becoming increasingly important in building market access opportunities and ensuring the long-term viability of our industry," says Noble. "I look forward to contributing to these end-goals by working with producers to bring awareness to social license issues and highlighting on-farm best management practices."
Noble brings extensive professional program coordination experience from the beef industry where she successfully managed programs for youth and advocacy. Additionally, she has actively participated in programs such as the McDonald's Sustainability Pilot Project, Verified Beef Production, and the Environmental Farm Plan from a producer perspective on her family's mixed farm.
In this position, Noble will support the crop commissions in better understanding farmer readiness with respect to internationally recognized sustainability standards and best management practices. This information will be derived via phone survey to be conducted by Ipsos Reid this summer, building on the information compiled through the Alberta Crops Sustainability Certification Pilot Project that was collaboratively delivered during the spring of 2015. Noble will subsequently develop and deliver coordinated extension programming to support the crop commissions' membership in positioning their operations to meet current and emerging sustainability market standards.