Plenty to Learn at November Symposium
8 months ago
-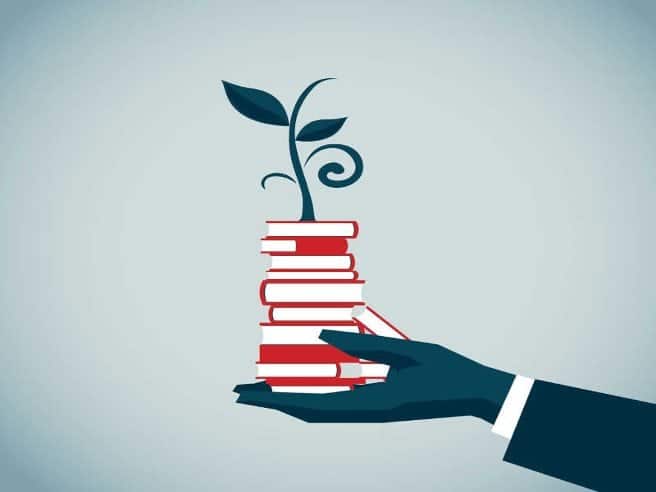 The 9th Canadian  Workshop on Fusarium Head Blight and 4th Canadian Wheat Symposium held in Winnipeg this fall is shaping up to be an event not only for scientists and those in the ag technology sector, but one farmers and producers will find of value as well.
"Being in Winnipeg, on the Prairies, I would love to see more producers come to this," says Tom Fetch, event co-chair and research scientist for Agriculture and Agri-Food Canada. "I think they would find a number of things that would be helpful, [like] revolutionary ideas in technology that they could start using on their farm."
Fetch looks after the wheat symposium side of things. Tom Gräefenhan of the Canadian Grain Commission is looking after the Fusarium head blight side of the event. Fetch said the two have been working on the event for close to a year now to get everything in order.
Each day will start with a plenary session. After that, attendees can attend any of the sessions throughout the day.
There are a total of five sessions for both wheat and fusarium head blight, running the first and second day in the afternoon. On the third day, the conference finishes at noon.
The first day will focus on breeding and genetics, with the second day focusing on the technology side of things. Day 3 will include a focus on remote sensing technology.
Steve Shirtliffe from the University of Saskatchewan will talk about drones and Heather McNairn with Agriculture and Agri-Food Canada is going to address the use of satellite images in growing wheat.
What's New?
In terms of what's new for attendees to expect, Harvey Brooks from the Saskatchewan Wheat Commission will offer a breakdown of industry funding and how that might be changing. Another highlight Fetch points out is the Grains and Health session with Yanni Papanikolaou from Nutritional Strategies Canada as the keynote speaker.
New this year is a session about wheat production and management, with a speaker from SeedMaster focusing on new technologies for producers like robotics.
The 9th Canadian Workshop on Fusarium Head Blight and 4th Canadian Wheat Symposium will be held at the Fairmont in Winnipeg, Nov. 19-22, 2018.
Registration is now open. For more information visit cwfhb-cws.com.
AAC Crossfield Launch Party Celebrates the Grounding Breaking 4-P Partnership with new Canada Prairie Spring Red (CPSR) Wheat Variety
8 months ago
-
The Alberta Wheat Commission (AWC) and Canterra Seeds Ltd. are pleased to launch AAC Crossfield – the first new variety resulting from their historic public, private, producer partnership (4-P). Celebrations will take place at a launch party at Canterra Demonstration plots in Olds, AB later today (August 16).
AAC Crossfield seed is currently under production through Canterra Seeds' seed grower shareholders, and will be commercially available to farmers this fall in advance of Spring 2019 seeding.
This first-of-its-kind partnership, totalling $3.4 million over five years, is aimed at combining the strengths of producers, along with the public and private sectors, to create improved CPSR wheat varieties for farmers. Breeding for this partnership is being led by Dr. Harpinder Randhawa based out of AAFC Lethbridge.
"AWC and our 4-P partners are proud to launch AAC Crossfield," said Kevin Bender, AWC Chair. "This is a great example of farmer dollars bringing new varieties to market."
The launch party will be held at the Canterra Seeds Demonstration plots at Olds, AB. Attendees will hear from Dr. Harpinder Randhawa who will provide a technical overview of the variety and Colette Prefontaine with Canterra Seeds Ltd Who will speak on the agronomic benefits of this variety.
"We are very excited to see the results of this ground-breaking partnership coming to life with the commercial release of AAC Crossfield," said David Hansen, President and CEO of Canterra Seeds.
Under the agreement, AWC will receive a share of royalties on new varieties resulting from the program to be used for future CPSR research and development. Canterra Seeds provides additional technical and field-testing capacity for the CPSR material from AAFC Lethbridge, and increased funding and support for the program as a whole. Canterra Seeds receives first right of refusal on new varieties resulting from the 4-P program. Canterra Seeds also provides links to the entire value chain, a deeper understanding of end-user requirements and broad experience in seed production and commercialization.
This event is open to the public and takes place from 9 to 11:00 a.m. Those still wishing to register can do so at https://www.eventbrite.ca/e/crossfield-launch-party-tickets-48005397436
Directions to the plot site:
From highway 2 take exit 340A onto AB-27 east towards Trochu / Three Hills.
Travel East on AB-27 for 0.8 km.
Turn South at the first intersection onto the gravel road. Continue south as the road winds back parallel to highway 2. After 2.1 km turn into the field access on the left
Meet your Rural Neighbours at Open Farm Days
9 months ago
-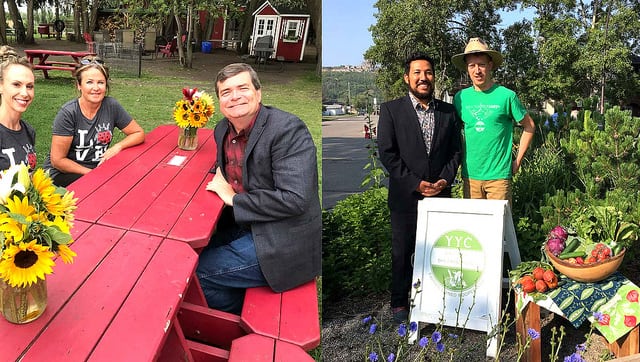 Now in its sixth year, Alberta Open Farm Days returns as an important ag-tourism event that helps visitors experience and understand where their food comes from. More than 110 host sites and culinary events across Alberta are ready to showcase the province's fast-growing rural tourism sector and everything farm life has to offer.
"Open Farm Days is back for another incredible weekend of delicious food, family friendly entertainment and rural hospitality," said Ricardo Miranda, Minister of Culture and Tourism. "The event helps people learn more about where their food comes from and supports rural tourism operators across the province. I encourage everyone to chart a course for rural Alberta and take advantage of this great staycation opportunity."
Participating host farms will offer educational tours, opportunities to buy locally grown and homemade products, and activities like corn mazes, hayrides and petting zoos. Admission to farms is free, but there may be costs for some activities.
"Alberta has some of the best farmers and food producers in the world," said Oneil Carlier, Minister of Agriculture and Forestry. Open Farm Days is a great opportunity for Albertans to support this industry and meet the people who put food on their tables. A strong local food industry creates jobs and connects communities."
Culinary events will feature top Alberta chefs preparing dishes made from locally grown products. There is a range of costs to participate in these events and space is limited. Be sure to buy tickets ahead of time.
Open Farm Days' new website makes it even easier for people to book tours and culinary events, and plan their trips across the province. Visit albertafarmdays.ca for more information.
Alberta Open Farms Days, which began in 2012, is a collaborative project presented by the Government of Alberta, the Alberta Association of Agricultural Societies, the Alberta Culinary Tourism Alliance, Travel Alberta and participating farms and ranches.
Companies Invited to Canada Food Expo Japan and Korea 2018
9 months ago
-
Alberta food and beverage producers are invited to participate in the Canada Food Expo, taking place in Japan and Korea from October 1 to 9, 2018.
The mission will include visits to Osaka and Tokyo, Japan as well as Seoul, South Korea to provide food and beverage companies with an opportunity to advance their export interests in these markets. An optional health ingredients-focused program will take place in Sapporo, Japan prior to the tabletop program.
What is the Canada Food Expo tabletop event?
Canada Food Expo is a traveling trade show event held in Osaka, Tokyo and Seoul. This initiative is designed to provide a cost-effective opportunity for export-ready, small and medium-sized food and beverage producers to showcase their products to Japanese and Korean businesses.
Japanese and Korean food and beverage buyers, importers, wholesalers and distributors will be invited to view and sample Canadian products and meet with exhibitors. In addition to the one-day tabletop event in each of the three cities, Japan and Korea-specific exporter training and market tours will be arranged.
This mission will provide opportunity to showcase your products, meet face-to-face with potential buyers, test the response to your products, and learn more about export opportunities in the Japan and South Korea markets.
Why attend the Canada Food Expo?
Japan and South Korea are important overseas markets for Canadian agriculture, food and beverages. Japan has the world's third-largest economy, a large population and is heavily reliant on agriculture and agri-food imports, making it a high priority market for Canada. Japan is Canada's third-largest export market for agri-food and seafood products, worth about $4.2 billion in 2017. Likewise, South Korea imports over 70 per cent of its food consumption requirements, relying on imports to satisfy consumer demand for greater food variety, lower prices, and convenience food products. Canada exported $652.3 million in agri-food and seafood products to South Korea in 2017.
The Supermarket Trade Show, coordinated by the New Supermarket Association of Japan (NSAJ), is a key opportunity for exporters targeting the Japanese retail, wholesale, ready meal and foodservice industry. This is an important tradeshow for companies whose products are already present in Japan, and who are looking to expand their reach in the market. The Embassy of Canada to Tokyo is a sub-member of the NSAJ, and can facilitate advance access to apply for the show for Canadian companies wishing to purchase their own booth space. There may also be opportunities to showcase Alberta products already present in the Japanese market via an information booth, without company travel to Japan.
Learn more about the Canada Food Expo and find the downloadable application form under Events. Deadline to apply is August 3, 2018. For more information, contact Katie Meredith, trade and relations officer with Alberta Agriculture and Forestry at 780-427-6057.
Source: Alberta Agriculture and Forestry
Alberta Young Speakers for Agriculture Announces Winners for Third Annual Competition
9 months ago
-
The Alberta Young Speakers for Agriculture (AYSA) has announced the winners for its third annual public speaking competition for Alberta's youth to share their passion about the agricultural industry. The competition was held July 11, 2018 during The Calgary Stampede and offered youth ages 11 to 24 an opportunity to share their views on a topic important to Albertan and Canadian agriculture.
"We're excited to announce the winners of the third year of this exciting communications competition for Albertan youth at the Calgary Stampede," said Eric Dalke, AYSA founder. "Congratulations to our winners and all the youth from across Alberta who demonstrated their commitment and passion for the agricultural industry."
Kara Oosterhuis from Calgary won first place in the senior competition and Carmen White from Claresholm took  first place in the junior competition. Both spoke about the topic "What is sustainability and why does it matter to Canadian agriculture?"
"The variety of speeches and talent of our speakers this year was amazing," said Chancey Lane, incoming AYSA President. "This competition is about giving the young leaders of tomorrow a chance to share their views and develop their skills to succeed in Canadian agriculture and this year's competitors were truly inspiring."
The topics for the 2018 competition were:
• My view on diversity in Canadian Agriculture
• Canadian agriculture needs more people – and this is how we're going to get them
• What is sustainability and why does it matter to Canadian agriculture?
• The next big thing in Canadian agriculture is: ____________________
• How can we educate urban populations about where our food comes from and the industry standards involved?
Both winners received prize money and airfare to compete in the national Canadian Young Speakers for Agriculture competition at the Royal Agricultural Winter Fair in Toronto in November, 2018.
Event: Netherlands as Gateway to the European Union
9 months ago
-
Alberta Agriculture and Forestry (AF) is organizing an educational session that will provide an overview of opportunities for Alberta value-added agri-food exporters interested in the European Union, with a special focus on the Netherlands market. This session will take place Thursday, August 9, 2018 from 10 a.m. to noon, at the J.G. O'Donoghue Building, 7000 – 113 Street in Edmonton.
Netherlands is the seventh largest economy in the EU and a major transportation and distribution center for Europe. It is estimated that half of all goods that are exported to the EU enter through the ports of Rotterdam – the largest port in Europe, Amsterdam, and Amsterdam Schiphol Airport.
The Netherlands imported CAD $38 million agri-food products from Alberta in 2017, including prepared animal foods ($10.7 million), bovine semen ($10.5 million), wheat ($7.7 million) and beef ($6.2 million).
"While the EU is an important market for commodity exports, it is one of the few markets in the world where Canada can grow exports of value-added products" – Agriculture and Agri-Food Canada.
This interactive session will provide an overview of:
Netherlands as gateway to the EU.
The supermarket landscape and distribution channels in the Netherlands.
Specific products and price competition.
Canada-European Union Comprehensive Economic and Trade Agreement and European Union refresher.
Alberta trade mission to Netherlands from October 15-19, 2018.
Henk ten Wolde, owner of DWCC Dutch Western Canada Connection is the presenter.
Space is limited and RSVP is required for this free session. A dial in option will be available for those companies not able to attend in person.
For more information and to RSVP, contact Dusan Rnjak, trade development officer with AF, at 780-913-8583.
Source: Alberta Agriculture and Forestry
Canola Council Launches New Tool To Help Growers Optimize Combine Performance And Increase Yields
9 months ago
-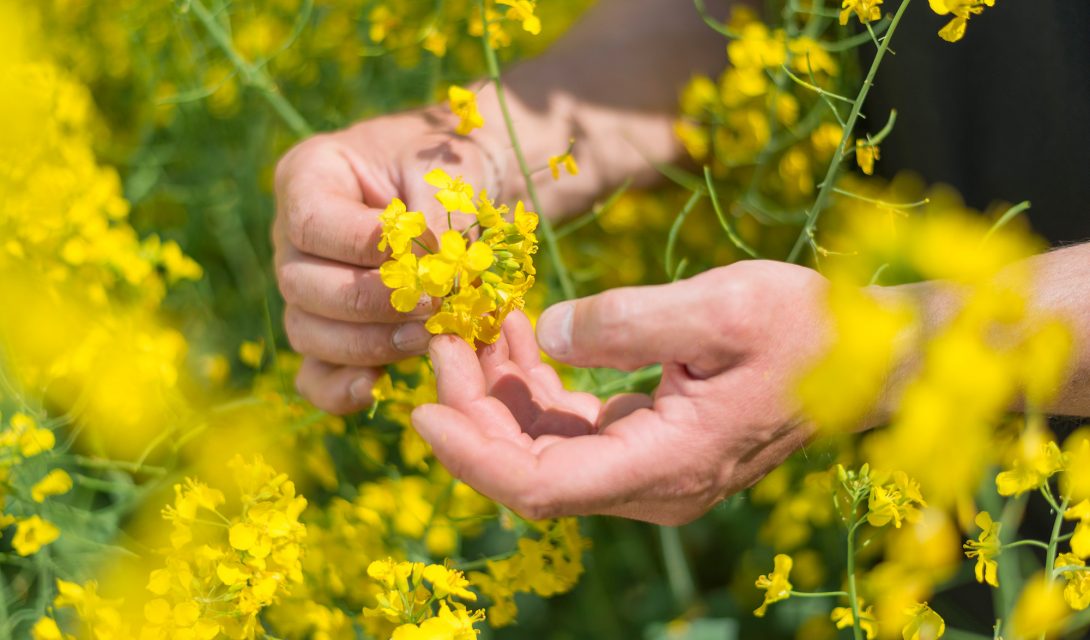 The Canola Council of Canada (CCC) released a new web-based application to help producers with combine adjustments during harvest, maximize yield and edge us closer to an average yield of 52 bu/ac by 2025.
The combine optimization tool was developed on behalf of the CCC by the Prairie Agricultural Machinery Institute (PAMI) and is intended to assist with the process of setting the combine for canola harvest. The new tool can be found at www.canolacalculator.ca alongside calculators for target plant density and seeding rates.
"In combine adjustments for all crops, we are trying to balance productivity with harvest losses and grain quality but most producers know firsthand the particular challenge this can pose for canola harvest," says Angela Brackenreed, CCC agronomy specialist. "We often see an unacceptable level of loss that is frustrating to correct."
In 2016, the CCC released a video explaining the loss measurement process and revamped the Combine Seed Loss Guide. Brackenreed says the combine optimization tool is a valuable follow-up. "Simply suggesting that setting adjustments need to be made when there are high losses is much easier said than done, particularly with challenging harvest conditions."
The combine optimization tool takes the traditional diagnostic settings flowchart and puts it into a web-based application you can access on your phone. Growers can go through a stepwise process based on the harvesting issue they're experiencing (i.e. grain loss, grain sample quality or productivity) and review the adjustment options most likely to correct the issue.
Joel McDonald, program manager of Agricultural Development Services at PAMI's Humboldt facility points out that the optimization tool can be used for any make or model of combine. "It could be 25 years before most combines on the Prairies have built-in sensor technology that creates self-adjusting machines. Until then, there are tens of thousands of combines that rely on the operator and this guide is a new way for PAMI and CCC to reach them with the information they need when they need it."
Angela Brackenreed and Joel McDonald will be presenting on combine grain loss and the new combine optimization tool at Ag in Motion. Catch them in the Agri-Trend Knowledge Tent on Thursday, July 19 at 2:00 pm.
The Canola Council of Canada is a full value chain organization representing canola growers, processors, life science companies and exporters. Keep it Coming 2025 is the strategic plan to ensure the canola industry's continued growth, demand, stability and success – achieving 52 bushels per acre to meet global market demand of 26 million metric tonnes by the year 2025. Visit canolacouncil.org to learn more.
Source: Canola Council of Canada
Why the NAPB is Holding its Annual Meeting Outside the U.S. for the First Time
11 months ago
-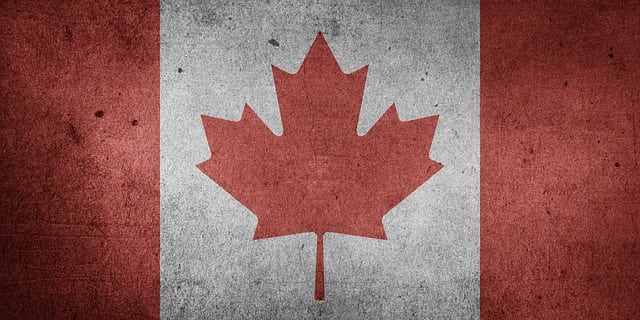 The National Association of Plant Breeders 2018 meeting will have a decidedly Canadian flair.
For the first time in the organization's history, the NAPB annual gathering is being held north of the American border. From Aug. 7-10, 2018, the University of Guelph in Ontario will host the meeting and give attendees a taste of plant breeding, Canadian-style.
According to event organizer and NAPB member Elizabeth Lee (herself a professor in the University of Guelph's Department of Plant Agriculture), the NAPB is often considered an American organization, when it is in fact open to breeders from outside the United States. It's always had a small Canadian component (less than 10 per cent), but Canadian membership is growing and the group hopes hosting it outside the United States for the first time will increase awareness of the NAPB's international mandate.
This year's meeting will feature speakers who specialize in a number of crops that have an important role in Canada:
Asparagus — One of the few asparagus breeders in the world, David Wolyn, is based in Guelph. He'll discuss the main components of an asparagus breeding program and highlight the important considerations that distinguish this vegetable from annual field crops.
Cannabis — This week, Canada's senate approved a bill to legalize recreational marijuana use. Canada will be the first G7 nation to legalize recreational marijuana. Greg Baute of the British Columbia-based Anandia Labs will discuss how we can enable access to high-quality varieties that are optimized for large-scale production.
Winter wheat — Challenges and successes associated with breeding winter wheat for Western Canada. Anita Brûlé-Babel of the Department of Plant Science at the University of Manitoba will talk about how cultivar development has been a key factor in improving the viability of winter wheat production in Western Canada.
Canola — Rob Duncan is currently an associate professor and breeder at the University of Manitoba focusing on canola and rapeseed cultivar development. He has an excellent breeding team concentrating on breeding for improvements in seed quality, disease resistance and several agronomic traits.
This year, the meeting will feature a special musical guest. John R. Clark is a distinguished professor of horticulture at the University of Arkansas. His research responsibilities are his primary appointment, where he works in the University's Division of Agriculture fruit breeding program. He has worked in the breeding program since joining the University of Arkansas in 1980. He's also a musician, and will perform for attendees at a special barbecue event.
The event will feature a variety of other highlights including:
Reception and banquet featuring local bands
Pre-conference tour of the Vineland Research and Innovation Centre. A highly-skilled research team will demonstrate some leading-edge projects and breeding programs including sweet potatoes, apples, tomatoes and roses.  You will hear about Vineland's consumer insights & tomato flavour research, which assists to help guide the development of new tomato varieties.
Field tours at the Elora Research Station. Tour stops will include soybean, cereals, dry bean, corn, and Russian dandelion breeding programs, the recently completed "big data" dairy barn, and the DNA Barcoding Biobus.
Poster sessions and one-minute poster introductions
Award talks and 2018 awards
Although the early bird registration deadline has passed, registrations are accepted until July 27, 2018. Visit https://www.plant.uoguelph.ca/napb2018 for info and to register!
canolaPALOOZA Coming June 27
11 months ago
-
canolaPALOOZA returns to the the Lacombe Research & Development Centre on Wednesday, June 27, 2018.
There really is nothing like canolaPALOOZA – with over 100 experts spread across more than 25 learning stations  there really is an expert answer for every canola question
The event is free to attend, and you set your own schedule as you visit the learning stations of your choice – and all at your own pace.
2018 Learning Stations And Speakers
This list of researchers and agronomic specialists from across Canada will continue to expand more will be added right up until the event.
Stand Establishment – learn about how TSW should impact your seeding rates, and what your optimal plant density could be.
Autumn Barnes, Canola Council of Canada
Matthew Bernard, Saskatchewan Agriculture
Larry Michielsen, Agriculture & Agri-Food Canada
Greg Semach, Agriculture & Agri-Food Canada
Kristina Polziehn, Axiom Agronomy
Sheldon Toews, Bayer CropScience
Canola Fertility – look for damage in our demonstration plots and discuss options for managing seed-placed fertilizer in canola.
Warren Ward, Canola Council of Canada
Thomas Jensen, International Plant Nutrition Institute
Ray Dowbenko, Nutrien
Wes Anderson, Mosaic Company
Doon Pauly, Alberta Agriculture & Forestry
Blackleg – learn how to best use blackleg resistance genes to protect the long-term profitability of canola on your farm.
Justine Cornelsen, Canola Council of Canada
Ralph Lange, Innotech Alberta
Kim Kenward, 20/20 Seed Labs
Sclerotinia – look at new research that explores the European practice of bud-stage fungicide application and learn about sclerotinia prediction tools.
Nicole Philp, Canola Council of Canada
Kelly Turkington, Agriculture & Agri-Food Canada
Mike Harding, Alberta Agriculture & Forestry
Kevin Zaychuk, 20/20 Seed Labs
Noryne Rauhaula, Agriculture & Agri-Food Canada
Jackie Bussan, Agriculture & Agri-Food Canada
Clubroot – does pH play a role in clubroot infestations, after all? Ask world-class experts about your options for managing or preventing clubroot on your farm.
Dan Orchard, Canola Council of Canada
Sheau-Fang Hwang, Alberta Agriculture & Forestry
Bruce Gossen, Agriculture & Agri-Food Canada
Mary Ruth McDonald, University of Guelph
Victor Manolii, University of Alberta
Nicole Fox, University of Alberta
Brittany Hennig, University of Alberta
George Turnbull, Alberta Agriculture & Forestry
Keisha Hollman, University of Alberta
Leo Galindo González, University of Alberta
Verticillium – learn how to identify verticillium in your canola and check out recent maps of where this new disease has been found in the prairies.
Clint Jurke, Canola Council of Canada
Christina Eynck, Agriculture & Agri-Food Canada
Insect Pests – cabbage seedpod weevil (CSPW) was traditionally a southern Alberta pest but it has been pushing its boundaries and has recently been found as far north as Lacombe. Learn about CSPW and flea beetle management and update yourself on new survey plans for your area.
Keith Gabert, Canola Council of Canada
Scott Meers, Alberta Agriculture & Forestry
Shelley Barkley, Alberta Agriculture & Forestry
Beneficials In The Field – learn about the many beneficial organisms- from predators & parasites to the viruses & bacteria that control pests for free.
Hector Carcamo, Agriculture & Agri-Food Canada
Jennifer Otani, Agriculture & Agri-Food Canada
Vincent Hervet, University of Toronto
Amanda Jorgenson, Agriculture & Agri-Food Canada
Patty Reid, Agriculture & Agri-Food Canada
Meghan Vankosky, Agriculture & Agri-Food Canada
Shelby Dufton, Agriculture & Agri-Food Canada
Sherrie Benson, University of Alberta
Ralph Cartar, University of Calgary
Jess Vickruck, University of Calgary
Bees & Pollinators – learn about the sweet relationship between canola and all pollinators, including how commercial beekeepers are working with farmers in a mutually beneficial partnership.
Gregory Sekulic, Canola Council of Canada
Lee Townsend, TPLR Honey Farms
Lora Morandin, Pollinator Partnership Canada
Pre-Seed Weed Control – is it time to mix-up your pre-seeding weed control strategy?  Learn from the experts and explore different cultural and chemical pre-seed weed control options.
Bob Blackshaw, Agriculture & Agri-Food Canada (Retired)
Laurel Perrott-Thompson, Lakeland College
Sonia Matichuk, FMC Agricultural Solutions
Graham Collier, NuFarm
Bruce MacKinnon, BASF
Canola Harvest Management – get an exclusive sneak peek at the new Combine Optimization Tool, a web-based tool to adjust your combine during harvest, plus talk to the experts about whether swathing or straight cutting is right for you.
Angela Brackenreed, Canola Council of Canada
Shawn Senko, Canola Council of Canada
Nathan Gregg, Prairie Agricultural Research Institute
Daryl Tuck, Straight Cutting Canola Producer
Reduced Tillage And Soil Health – the benefits of reducing your tillage can be found below the surface as well in the savings in fuel, manpower and equipment hours. Stop by this station to discuss solutions to agronomic issues that don't involve disturbing the soil
Rob Dunn, FarmWise Inc.
Peter Gamache, Past Manager of the Reduced Tillage LINKAGES program
NEW: AgraBot, the Open Source Diy Autonomous Tractor –
Come see what's being developed in Free and Open Source software called AgOpenGPS for Precision Agriculture. Auto Steer, Section control, and Autonomous Ag Vehicles for minimum cost that can be built at home. Watch how to set up a field and then see a tractor complete that field all on its own. Let's learn about today's technology and the possibilities and potential of open source for the future.
WEEDit Demo – demonstrations of the weed-IT will run throughout the day. Check out how it uses chlorophyll detection technology to minimize chemical usage.
Tom Wolf, Agrimetrix Research & Training
Andreas Mellema, WEEDit
Harrington Seed Destructor – see how this innovative addition to a combine can process chaff to 'destruct' weed seeds.
Charles Geddes, Agriculture & Agri-Food Canada
Louis Molnar, Agriculture & Agri-Food Canada
Aerial Imagery – so you have a drone, but what are you doing with the images or video you are capturing. Stop by this station to learn what you can do with the images you are capturing.
Markus Weber, LandView Drones Inc.
Adrian Moens, AJM Seeds Ltd.
110 Years Of Weather Data – back by popular demand… learn what the trends are in temperature and precipitation averages and extremes. Are the trends favourable for crop production?
Murray Hartman, Alberta Agriculture & Forestry
Winter Wheat – winter wheat experts will focus on the benefits of including this crop into a sustainable cropping system. Listen to our Western Winter Wheat Initiative team discuss the value of seed treatments, seeding rates, and new varieties for the 2018 season. Don't miss out on this epic adventure!
Janine Paly, Western Winter Wheat Initiative
Monica Klaas, Western Winter Wheat Initiative
Brian Beres, Agriculture & Agri-Food Canada
Pulse Crops – The Alberta Pulse Growers station includes peas and faba beans and will showcase agronomy related to disease and insect pests. Come on out to learn more about profitable pulses, the crops that put the N in your soil and keep the dollars in your pocket!
Robyne Bowness Davidson, Alberta Agriculture & Forestry
John Kowalchuk, Alberta Pulse Growers
Nevin Rosaasen,  Alberta Pulse Growers
Jenn Walker, Alberta Pulse Growers
Jagroop Kahlon, Alberta Pulse Growers
Wheat – visit the Alberta Wheat Commission for information on fertility management in new wheat varieties.
Sheri Strydhorst, Alberta Agriculture & Forestry
Brian Kennedy, Alberta Wheat Commission
Canola Oil – Local and global markets – As a grower you definitely know how to grow, feed and harvest your way to a maximum yield canola crop. However, can you tell your city cousins what happens to your canola after you deliver it to the crush plant? What are other uses for canola and canola products? There are at least two dozen novel uses and one involves an airplane.
If you want answers to these and many other consumer-oriented questions stop by our booth and play Plinko. Come over to the consumer side – we have popcorn. Seriously, we will be serving popcorn. … plus learn about all the places in the world that Canada exports canola and canola oil to.
Bruce Jowett, Canola Council of Canada
Tanya Pidsadowski, Alberta Canola
Brooke Hames, Alberta Canola
Team Alberta – Advancing Policy On Behalf Of Alberta's Crop Sector – Come and have your fortune told and unlock what Ag Policy beholds! See what the future has in store for various issues affecting your farm: Transportation (Bill C-49), Trade (NAFTA, CPTPP, CETA), Crop Protection Products (Neonics, Matador), Sustainability (Farm Sustainability Readiness Tool, Environmental Farm Plan), and Labour (Ag Coalition, Employment Standards, Temporary Foreign Worker Program).
Karla Bergstrom,  Alberta Canola
Shannon Sereda, Alberta Wheat and Barley
Jadon Hildebrandt, Alberta Canola
Edward Hale, Alberta Wheat and Barley
Sam Green, Alberta Wheat and Barley
Michelle Chunyua, Alberta Canola
Keep It Clean – Learn about what growers can do to keep their crop export ready and the activities that the Canola Council of Canada is working on to make sure sure that the crop protection products and latest genetics are granted market access.
Brian Innes, Canola Council of Canada
Heidi Dancho, Canola Council of Canada
Canola Grading – Stop by and visit with Canadian Grain Commission to learn about how your canola and other crops should be graded and to learn more about the harvest  sample program that is 100% FREE for farmers.
Scott Kippin, Canadian Grain Commission
Romeo Honorio, Canadian Grain Commission
Ann Puvirajah, Canadian Grain Commission
Ag Safety & Be Grain Safe – Grain Entrapment Demo – the Canadian Agricultural Safety Association will have their grain entrapment trailer on site and will be doing demonstrations that show how quickly grain entrapment happens, and how to safely extract a trapped person, plus information to help you improve safety on your farm. AgSafe Alberta will have a hazard assessment, spot-the-hazard display to demonstrate practical on-farm hazard management programs to incorporate into daily operations
Donna Trottier, AgSafe Alberta
Maria Champagne, AgSafe Alberta
Rob Gobeil, Canadian Agricultural Safety Association
Nicole Hornett, Alberta Agriculture & Forestry
Roam & Refresh Gator – keep an eye out for the gator travelling around the site and delivering refreshments – your chance to have a conversation with President of the Canola Council of Canada and the General Manager of Alberta Canola.
Jim Everson, Canola Council of Canada
Ward Toma, Alberta Canola
Equipment Sanitation Demonstration – weigh your options for soil removal on everything from tractors to trucks to quads.
Greg Daniels, Alberta Agriculture & Forestry
Blake Hill, Alberta Agriculture & Forestry
Canola Research Hub &  Canola Performance Trials – stop by the big tent and learn how to harness the power of the Canola Research Hub and the  Canola Performance Trials websites, plus pick up any of the free publications & resources
Taryn Dickson, Canola Council of Canada
Please Note: While there is no charge to attend canolaPALOOZA, you do have to purchase your own lunch and snacks from the food trucks – please bring cash.
Source: Alberta Canola